Hey all and happy Christmas Eve!!! I am back with another affordable nail polish review. This one is a bit different because It's is colour changing, is called Miss Match Purple Passion.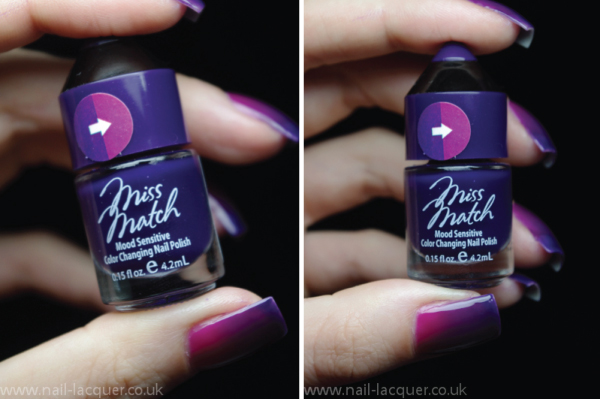 As mentioned above the polish is cheap, I only paid £3.49 (free postage) for the 4.2ml bottle. I purchased the polish from Ebay.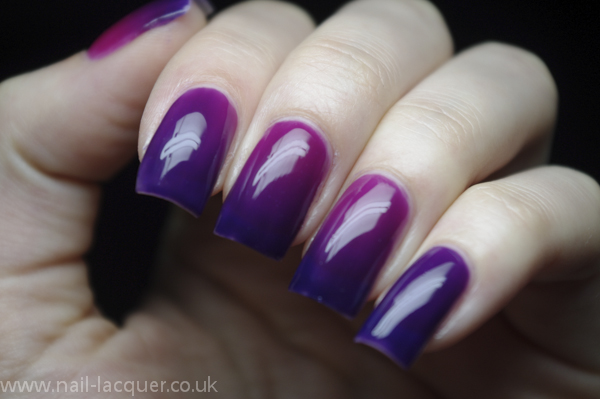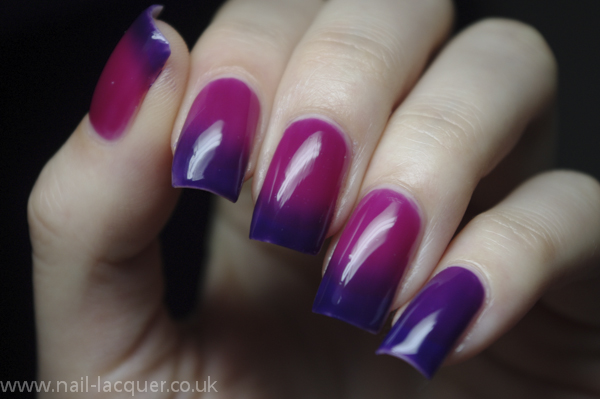 When I opened the polish I was greeted by a horrible stench, not sure why, but cheaper polishes seem to smell awful (so did the Poundland polishes I reviewed yesterday) :( This smell was different however, it smelt like some cleaning product! In addition to the nasty smell, the application was horrific. Formula was thick, gooey and extremely sheer, it took me about 3 to 4 coats (some nails 3 some 4) to achieve fairly opaque finish. It dried into unflattering matte look but my fabulous Poshe top coat saved the day by smoothing and glossing up the finish.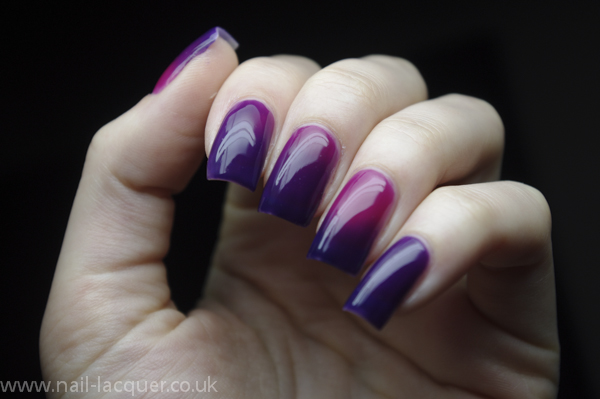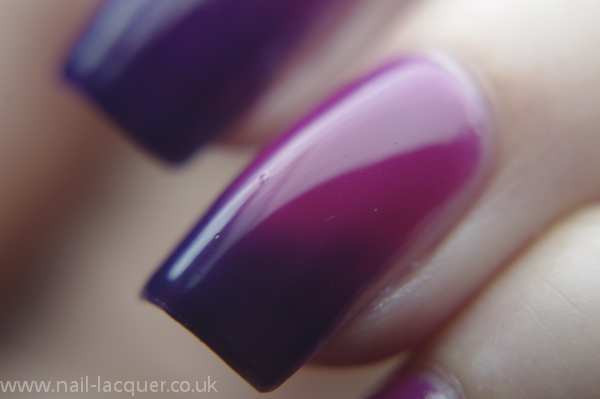 The colour changing effect worked well, the polish is purple when it's cold and fuchsia pink when warm. I had great fun playing around with cold and warm water :D On the photo below I dipped my top hand in cold water and bottom in warm :D
Let's look at some macro shots of the colour change, going from cold to warm.
Haha it's pretty fun to see the colour changing BUT the polish itself was so awful :( And the smell, I can still smell it when I sniff my fingers :S
I don't think this polish is worth the £3.49 I paid. Yes, the colour changing effect was great but the formula and smell pretty much ruined it for me. I don't see myself buying any other colours from this brand. If you are after a colour changing polish I would recommend investing in something a bit more expensive :/
Let me know what colour changing polishes have you tried so far!