Hi all! I am here with another gel polish review, this time I am reviewing MegaMix gel polish.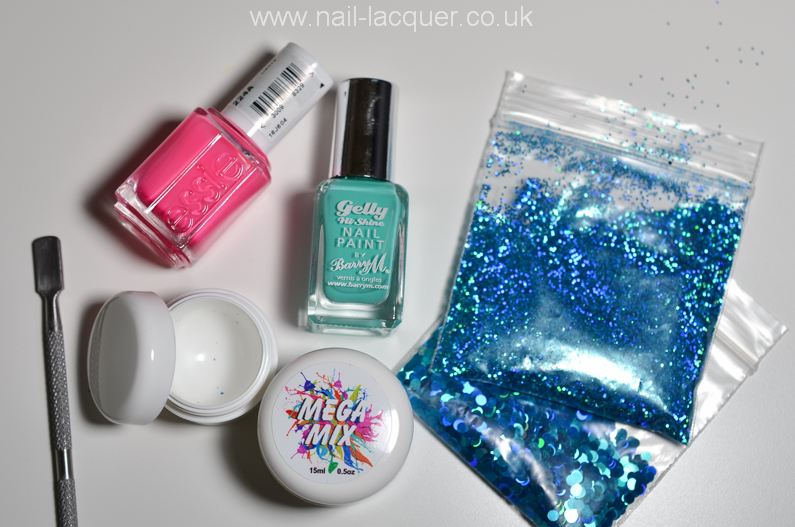 MegaMix is a gel polish that can be mixed with normal nail polish to create a unique gel polish.
When I first heard about MegaMix I knew that this is a gel polish that I need in my collection. I just loved the thought of being able to create gel polish looks from my existing nail polishes, glitters and micas.
MegaMix gel polish review
As a creative person I loved the process of mixing MegaMix with nail polish and glitter but I can see it not being for everyone. It takes time to mix, when run out you have to be ready to mix some more (in the same ratio!) and by the end you have glitter here, polish there, tools and pots to clean etc.
For mixing I used my metal cuticle pusher. I mixed the gel inside a small plastic pot (available at MegaMix shop). For application I used a flat nail art brush and then a nail polish brush from an empty polish bottle.
MegaMix creation 1
I started off with mixing MegaMix with OPI Diva of Geneva. Diva of Geneva is a gorgeous dark purple polish with molten shimmer. It's a two coater on its own (worn on my thumb).
For the first layer I mixed the gel and polish in a ratio of 60:40. It was very, very sheer. I then mixed in a little bit more polish up to a ratio about 40:60 and did two more layers. I was using a flat nail art brush which did not seem to work as you'd expect a gel polish brush to work and the results were patchy and uneven. In addition,  the gel was not opaque enough.
I then decided to mix a bit more polish in and added a fourth coat in the ratio of 20:80 in the favour of Diva of Geneva.
It took four coats of colour but I was finally happy with the results :) Swatches shown with top coat.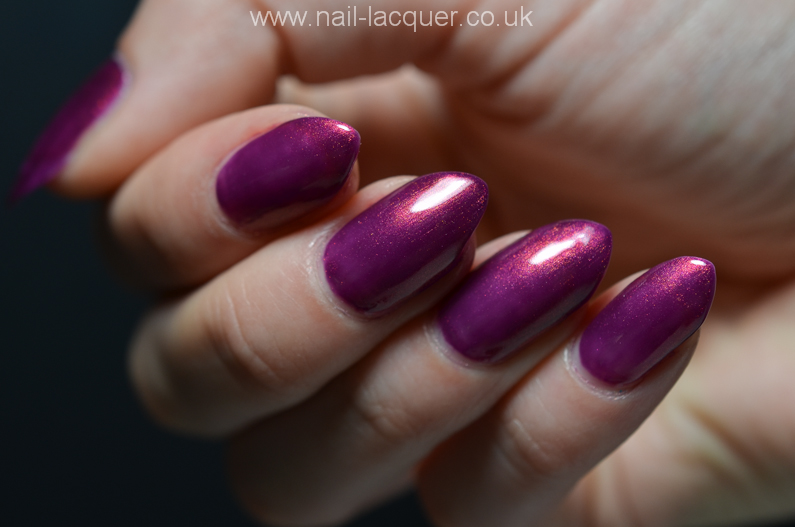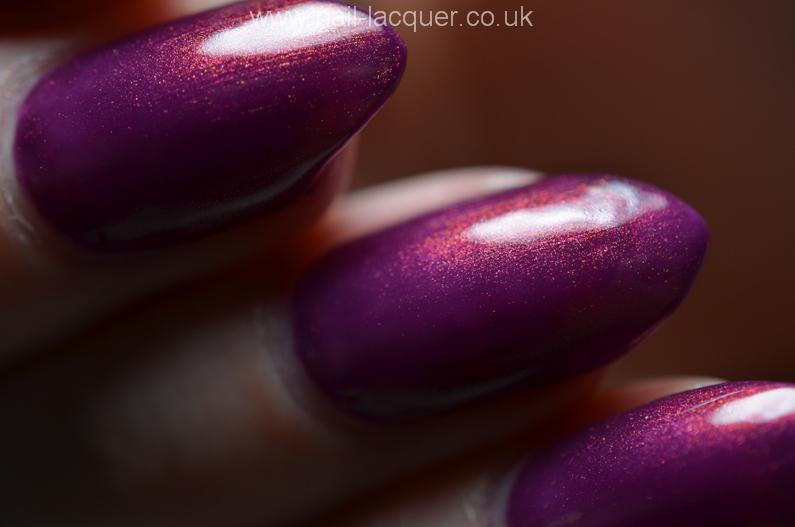 Mixing the polish with MegaMix slightly changed it's look. The  purple colour looks pretty much the same but the molten shimmer is not as vibrant. On the swatch below you can see the polish on my thumb nail for comparison.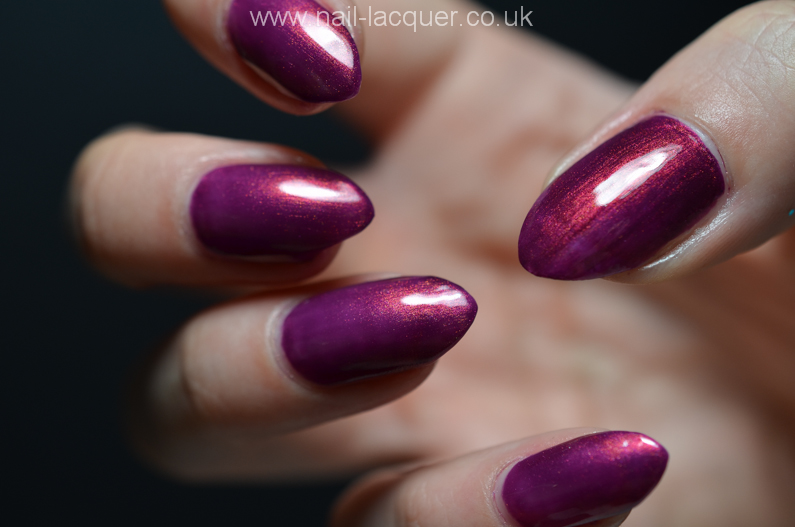 I didn't stop there. I had a quick play with some pigments to see if I can do a gradient. It worked fine but is not very evident on the photos lol.
I then mixed OPI Pure (18 K gold/silver top coat) with MegaMix to see if it would work. It sure did! The process of mixing did break the gold/silver bits a lot smaller than they were at first.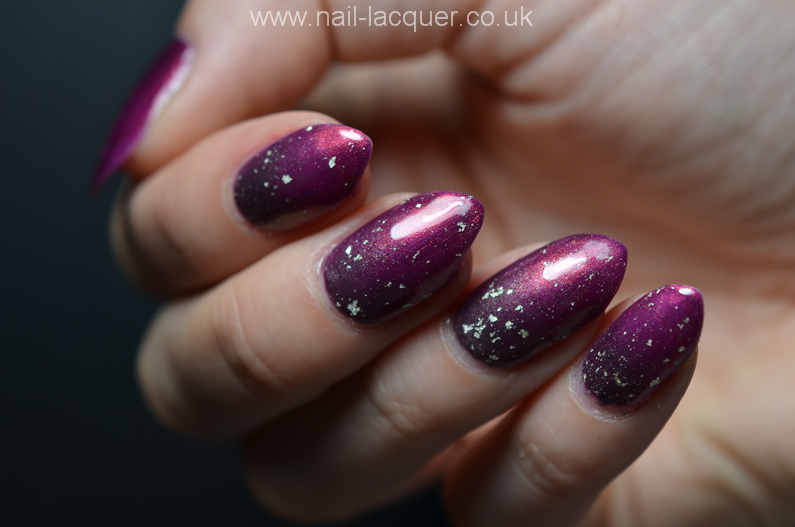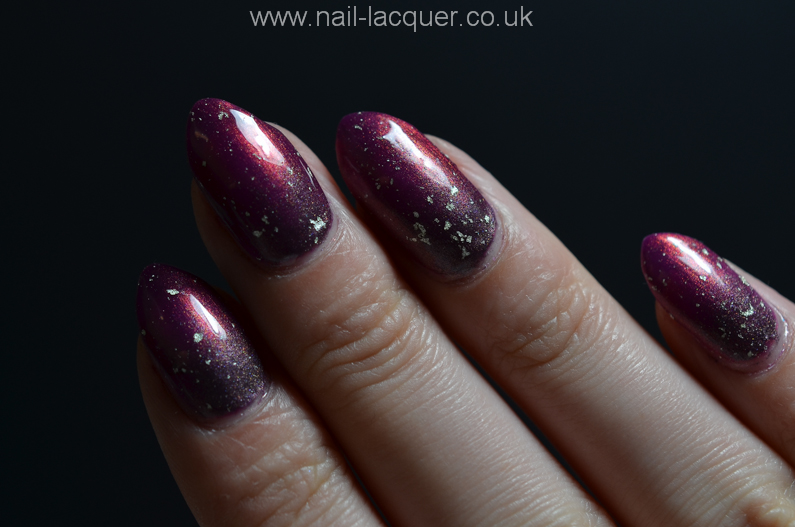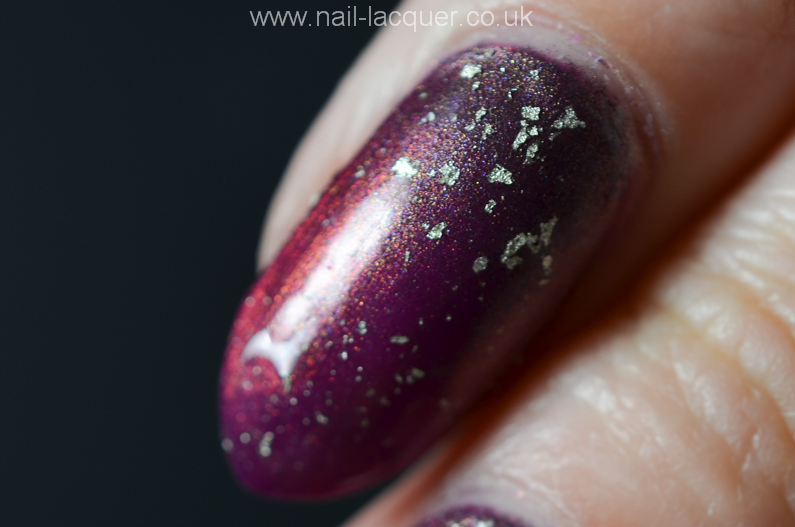 MegaMix creation 2
For my second creation I mixed Essie Lights in the ratio of about 50:50 with MegaMix gel and added a little bit of gold glitter. On the swatches I am wearing three coats on my middle finger and two coats on other fingers (and a top coat).
I really liked the three coat look but two coats did not look too bad either (I don't mind the visible nail line).
The gel on my index finger looks very sheer- I wiped it before applying top coat and noticed that a lot of the colour came off with the sticky layer. It's good to know and avoid in the future.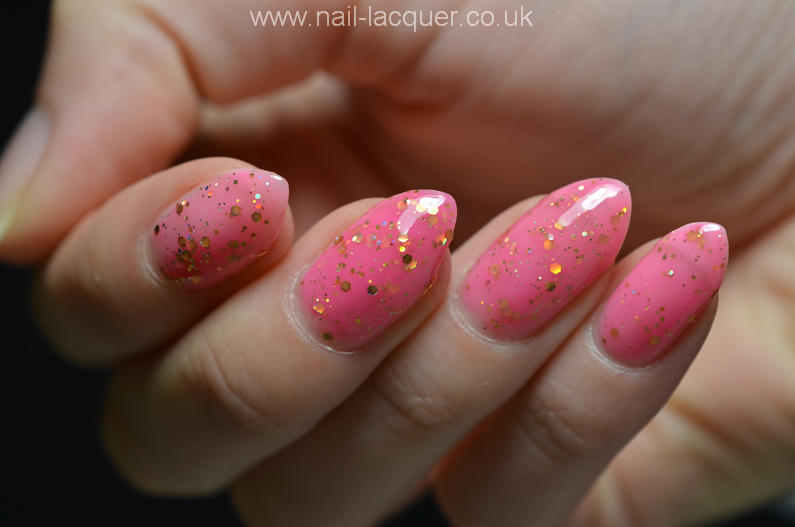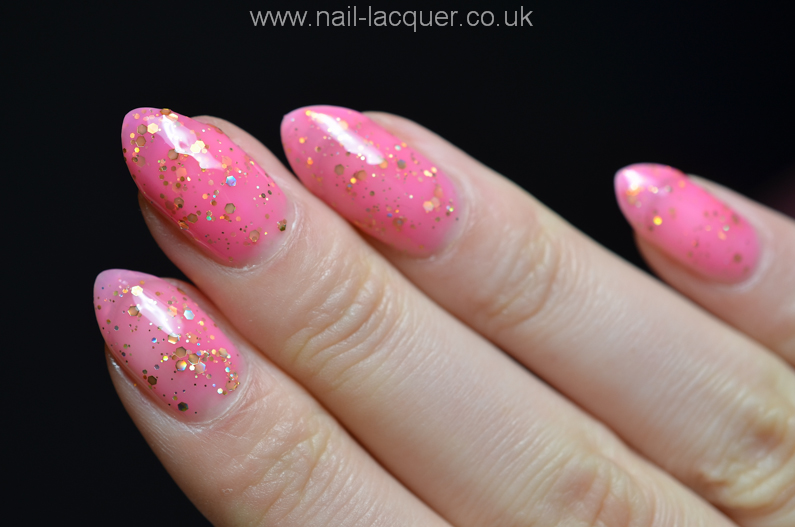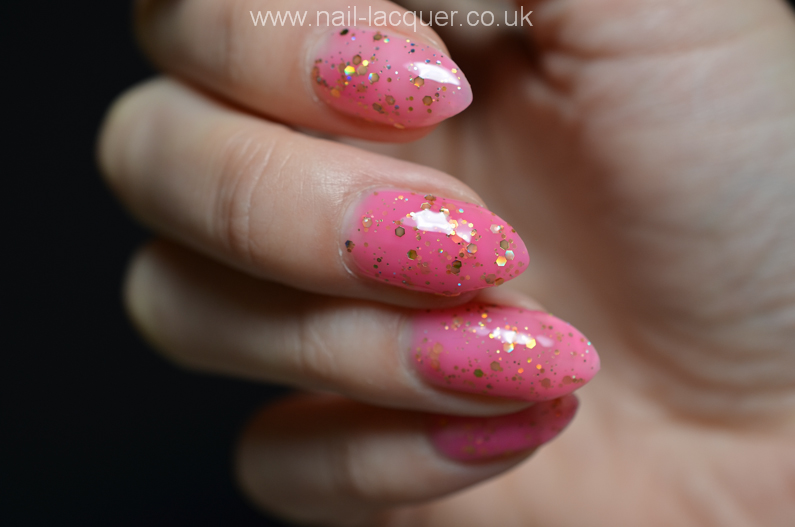 MegaMix creation 3
For the third creation I combined MegaMix with Barry M Greenberry nail polish and blue glitter mix. I went with the ratio of about 50ish Megamix, 30ish Greenberry and 20ish glitter. I think there might have been more glitter than planned lol.
I am wearing two coats of the mix on the swatches and a top coat. This one feels slightly bumpy as I added too much glitter. It will probably take quite a few go's until I figure out the best ratios etc.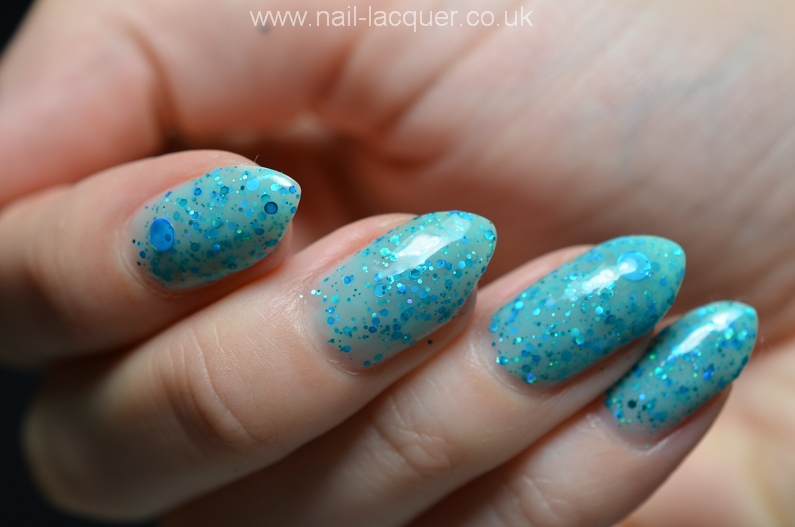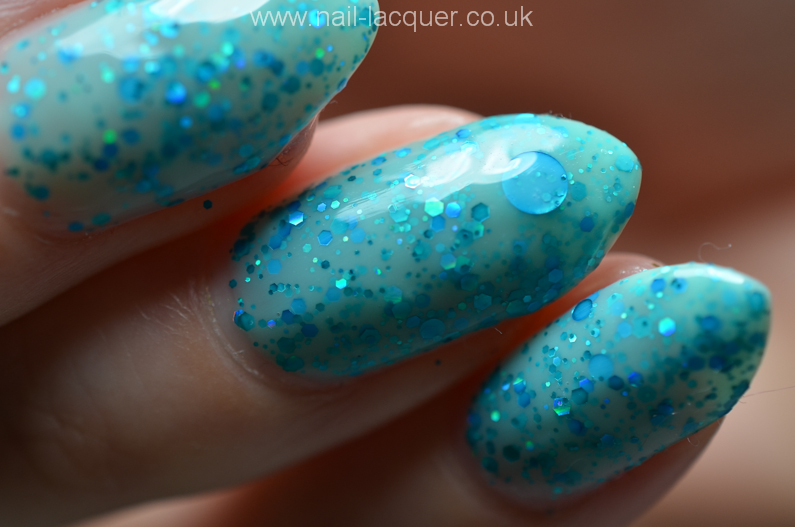 Overall I love the results. Seeing that mixing normal nail polish with the gel dilutes it down a bit I don't think I would be able to achieve the EXACT colour of my nail polishes with the gel polish. It would just take a lot of coats (it's probably possible with very opaque polishes) and I prefer not to put too many coats.
I did not like using the flat nail art brush nor the other nail polish brush for applying the mixture on my nails. I am thinking about finding a better brush for application. I wish I had an empty bottle of gel polish so I could use the brush from there lol.
As of wear time I can not comment but will update as soon as I have found someone who is willing to wear it for few weeks :) (my friend is testing the NYK1 gel polish at the moment as I had to remove mine for my course- I might convince her to test this one next :P ).
Thanks for reading my MegaMix gel polish review! Let me know which creation was your favourite! xxx