Hello! It's been a while! :/ I've been a bit busy and almost broke this year's record of not changing nails and kept my snowflake nails on for about 10 days! I was so bad that I didn't even take the photos until the day I took them off so there is quite a bit of growth visible and I am sorry about that.
Anyway, I have been missing doing my nails a lot and I am looking forward to the Christmas, not only because there will be presents, but because there will be a lot more time for nail art and blogging.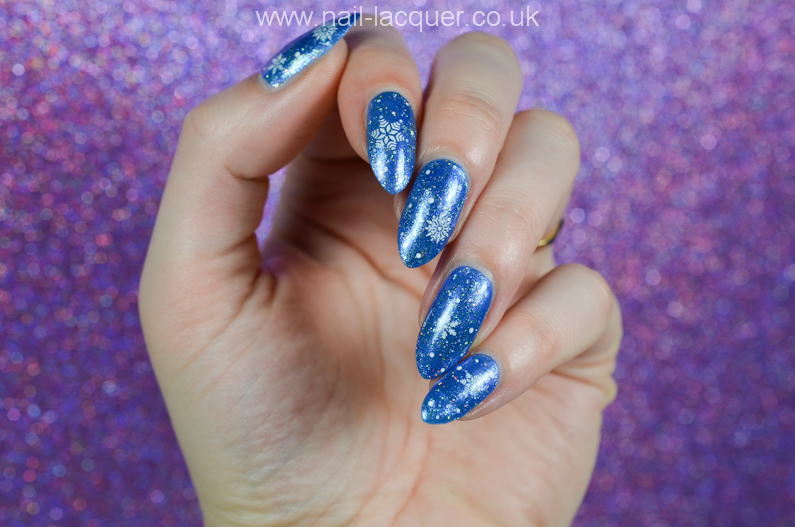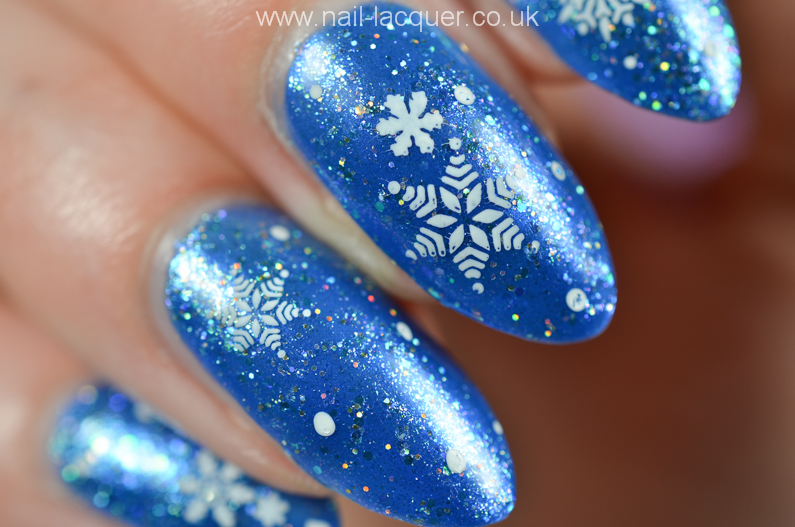 The snowflake nails were done with the help on Mega Mix gel (see the review here). First few coats is a mix of Mega Mix and Sally Hansen 'Blue My Mind' which is a beautiful blue polish with pearl finish. It took quite a few coats to achieve opaque finish (it was still a tiny bit sheer but wearable). The glittery coat is from mixing Barry M  'VIP' (review here) and Mega Mix.
I created the snowflakes with MoYou Nails plate 127 (review here) which I've been waiting to use again for about 6 months now lol. I am happy I did as the snowflakes looked just perfect and I got a lot of compliments. I also added some white dots using a toothpick.
Overall I was happy with the wintery/frozen look hence wearing them for so long.
Thanks for reading! I'll be back soon (hopefully this weekend!) with some more snowflake nail art ;) xxx