Hello! Yayy for the weekend!!! Today I have a post containing two polishes: OPI Girl Color and Nicole By OPI Kim-Pletely In Love. Surprise, surprise, these two polishes actually are the same! :)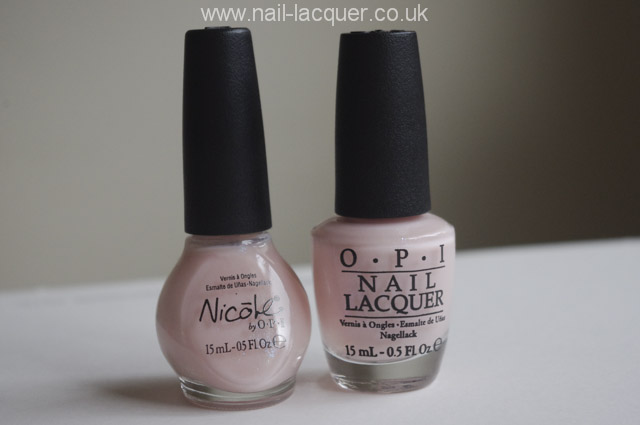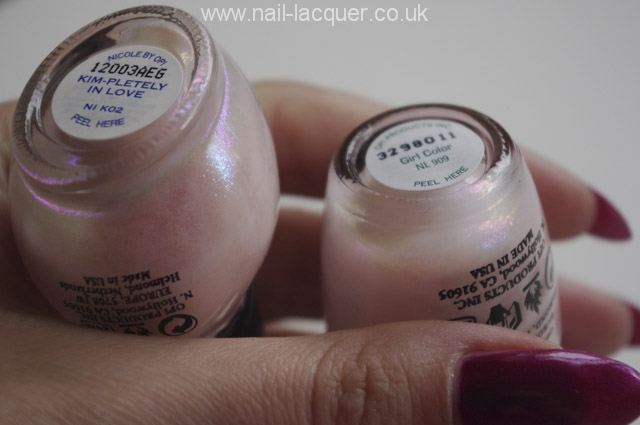 So it appears that some of the OPI and NOPI shades that have been marketed in collaboration with superstars such as the Kardashians, Katy Perry, Nicki Minaj etc. have been re-packaged and renamed. I managed to get my paws on quite a few of the renamed OPI's/NOPI's for a whopping price of £3.99 each. I purchased them from a small polish/make up stall in Metrocentre (I think it was close to the red mall area?). If you want to read more about the repackaged OPI's there is a great post at BeautyGeeks with a list of renamed shades and their original titles/collections. There is also a interesting post by Nail Girl you could check.
Below you can see the comparison of the two polishes… yeahh pretty much exactly the same :) Both of the polishes are sheer pink with a blue to lilac multi chrome shimmer (in the bottle the shimmer is much stronger and varies from blue-purple-pink-yellow but unfortunately it doesn't transfer on the nail). On the swatches I am wearing two coats of polish with no top coat.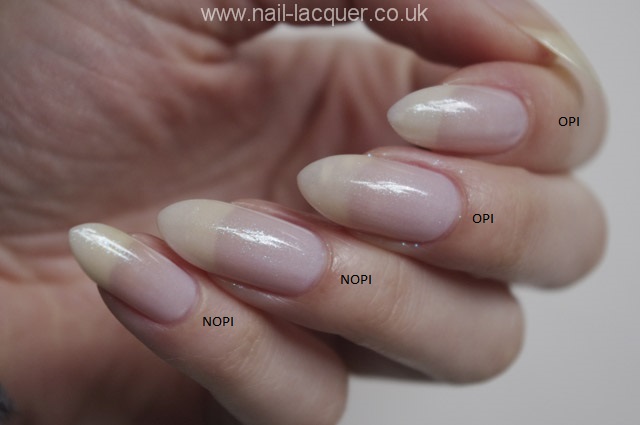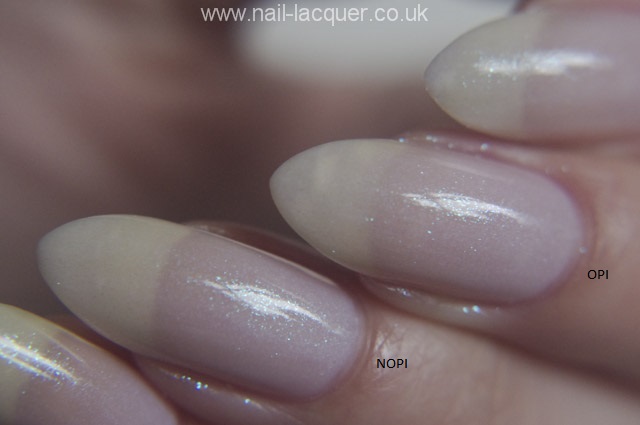 After I did the comparison I decided to do a bit of nail art :)
I used Crafter's Neon and Americana acrylic paints from Hobbycraft (available in store). I'd say these acrylics are a no go for nail art- they are too runny and dry rather slow. I think I'll just use these for my other craft projects from now on.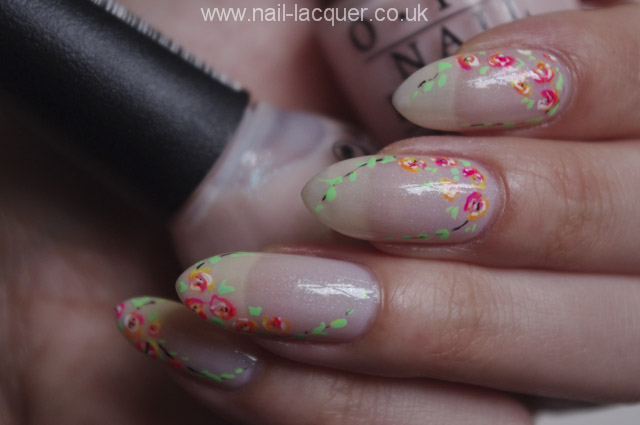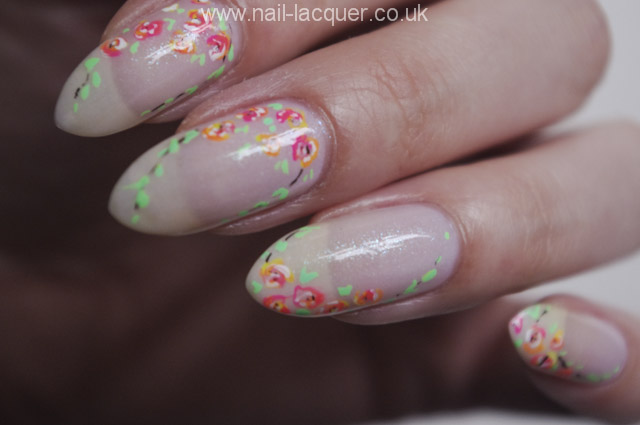 I hope you enjoyed my OPI Girl Color and Nicole By OPI Kim-Pletely In Love comparison post. I would love to hear whether you have found any weird named OPI's recently!?
Thanks for reading xoxox
P.S. Look what happened to my poor pooch this morning- a bee sting right in her face! :( Thankfully after a visit to the vet she got her normal cute face back. We did think she looked quite adorable with the swollen face too!