I have grabbed another beautiful Models Own polish from my collection to create today's nail-look of the day. It's Models Own Diamond Luxe Oval Plum (see the swatches here). This time I am wearing under Rimmel Pro Matte Finish which gives it a lovely matt finish. I am also wearing some… wait for it… FLOWERS!!!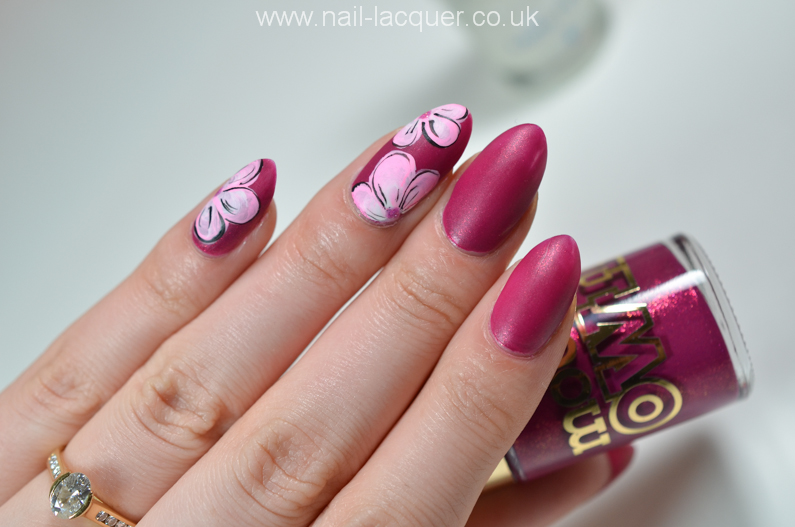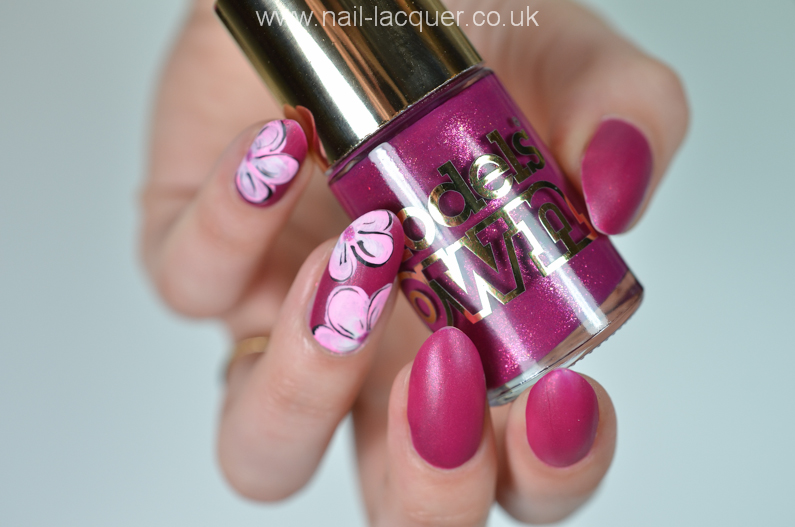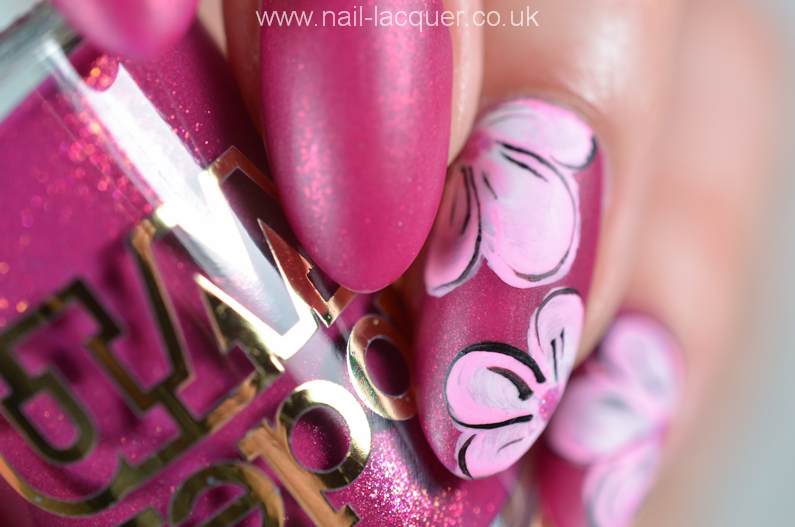 I created the flowers using one stroke flower technique, I am still learning to create this type of flowers but will post a tutorial once I feel more confident. Until then you can enjoy different one stoke flower tutorials such as this one and this one.
To create the flowers I used acrylic paint in white, pink (mixed it with white for a lighter shade) and black. Topped it all up using the above mentioned matte top coat which is unfortunately discontinued. It's a shame as it's seems to be one of the best top coats out there according to many nail bloggers. I haven't had the chance to use many different ones to compare but in my opinion the Poundland Jess one (review here) did the job quite well too, but in contrast it had a very bad smell.  Overall I love matte top coats because they dry so fast!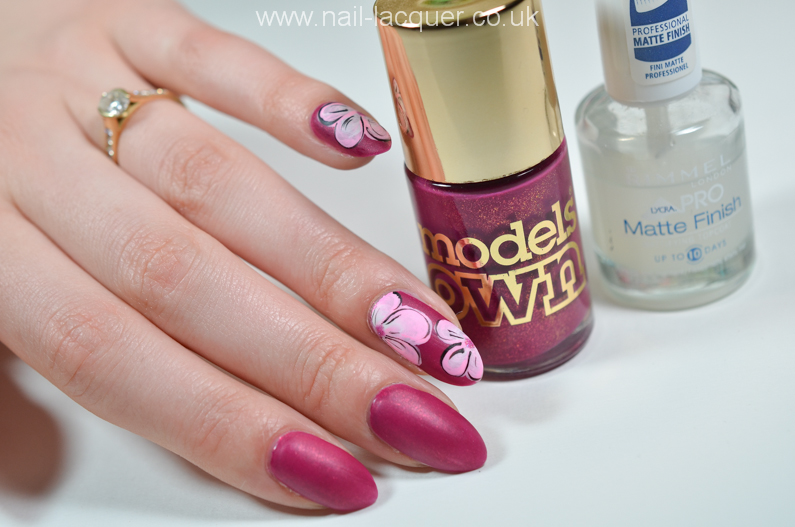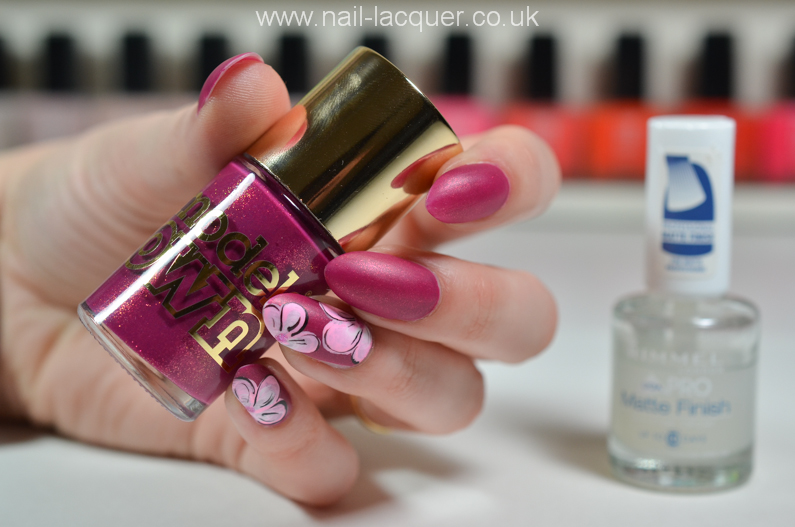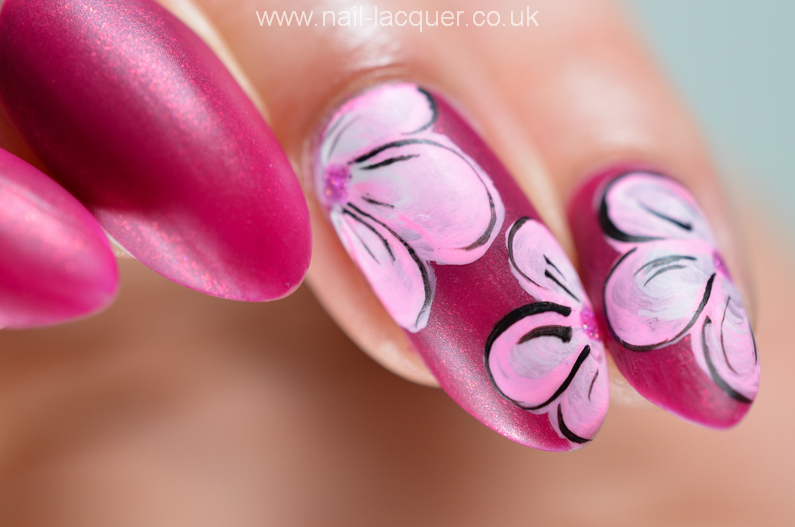 And just for Jeanette (Mrs. Mosh) ;) here's a glossy version of the look.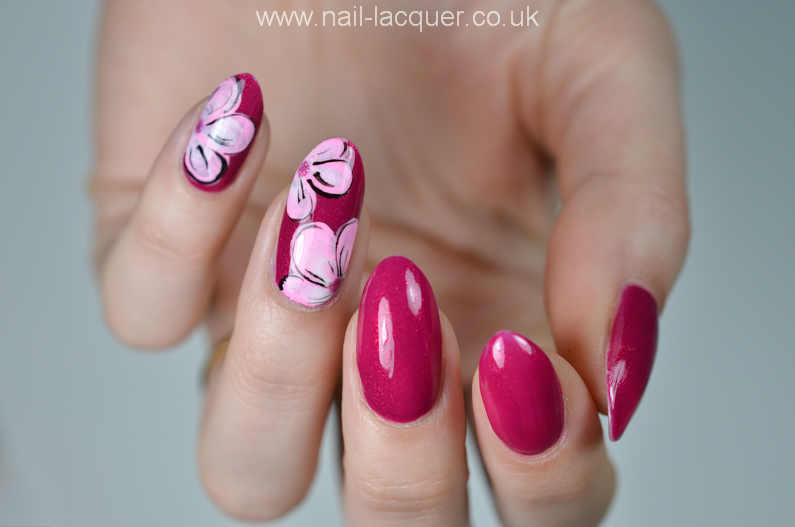 Thanks for reading!!! :) xxx
P.S. I hope you had a lovely Easter! Mine was filled with so much chocolate that I didn't manage to move from the sofa for days… hence no posts over the past week :D