Hey, I'm here with another MUA nail polish swatch AND another nail polish bought from Estonia. So today I have a MUA Bold Blue review for you guys, you probably saw my MUA Pistachio Ice Cream review yesterday, if not, feel free to check it out later ;)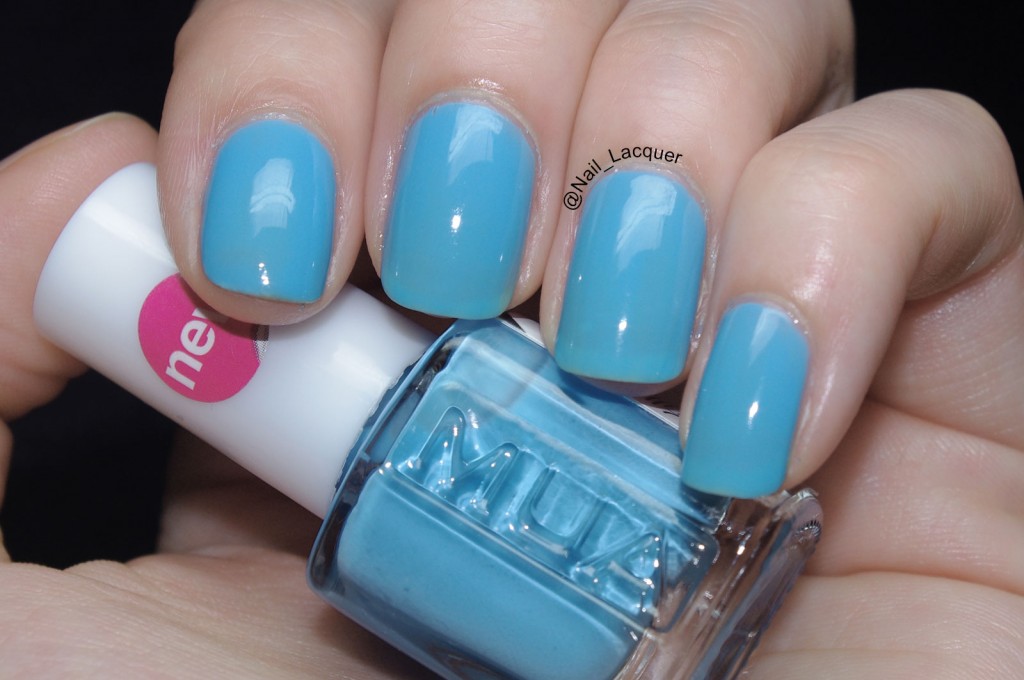 MUA- Bold Blue.
MUA Bold Blue is a beautiful sky blue polish. You see this blue in the sky on a clear sunny day, unfortunately these days are a rare thing here in England, that is why we need the charming blue on our nails :D Truly amazed with the color of the polish, however not so satisfied with the sheer finish. I used two coats and there is still some visible nail line, I would prefer not to have it, I guess I could just throw 3 coats of polish on next time.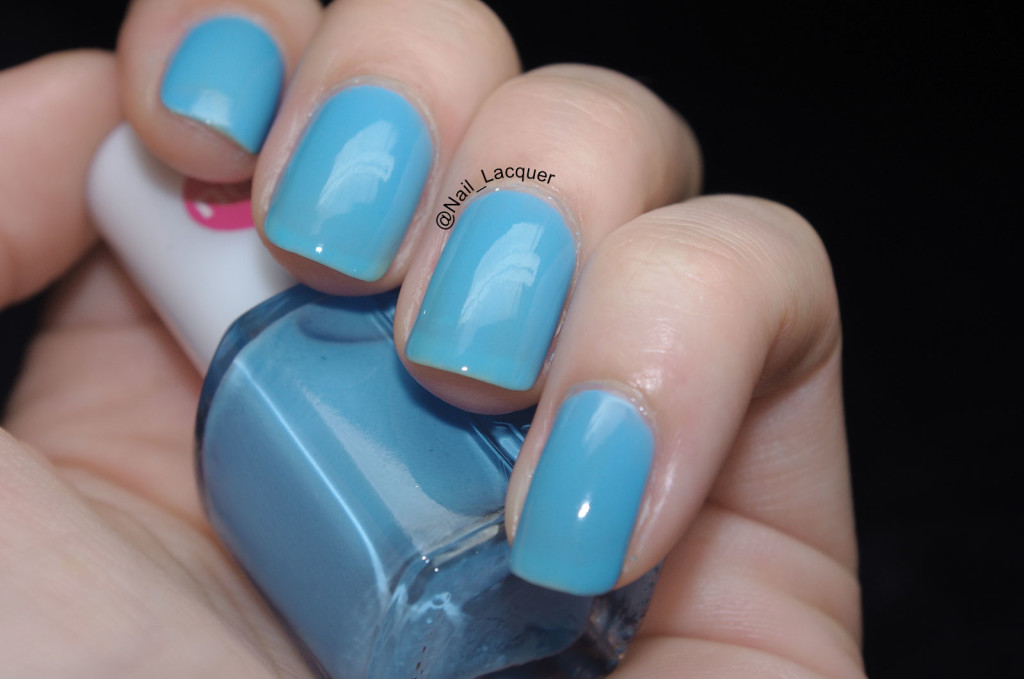 The polish was really easy to apply and dried well. I really adore this polish and wish I could have a bigger bottle. The 6 ml bottle costs only £1 and you can find it in your local Superdrug or online at Superdrug and MUA websites. To conclude my experience with the new MUA nail polishes, I would say that I am looking forward to buying some more as the colors look wonderful, price looks budget friendly and the quality seems fair.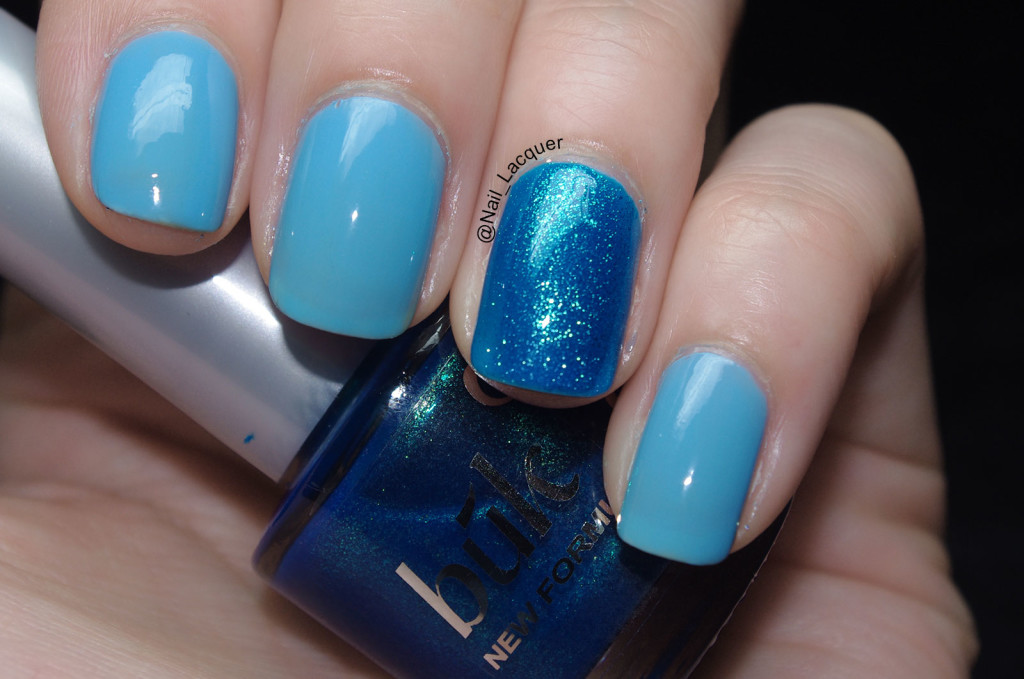 Buk- Nr 2171 284713.
Here is a little sample look on my accent finger of the Buk polish I got while in Estonia. Again, as most of the unknown brands, the polishes are un-named. This one had a barely readable Nr 2171  284713 on the back of the bottle, I assume that's the name of the polish :D I have never heard of Buk nail polish before but there was a wide selection of colors in the store. Most of the colors were rather unappealing to me, boring red/pink/brown colors that had this old-school shimmer in that I dislike. This polish is exactly the color of bluebottle (the little blue fly).  It is a glass fleck shimmer polish with surprisingly opaque finish for 2 coats of polish. Another surprise with this polish was the quick drying time, within just few minutes the polish was totally dry, I didn't even need to apply fast dry topcoat. However, I decided to play around with my Rimmel Pro Matte Finish top coat and here are the results: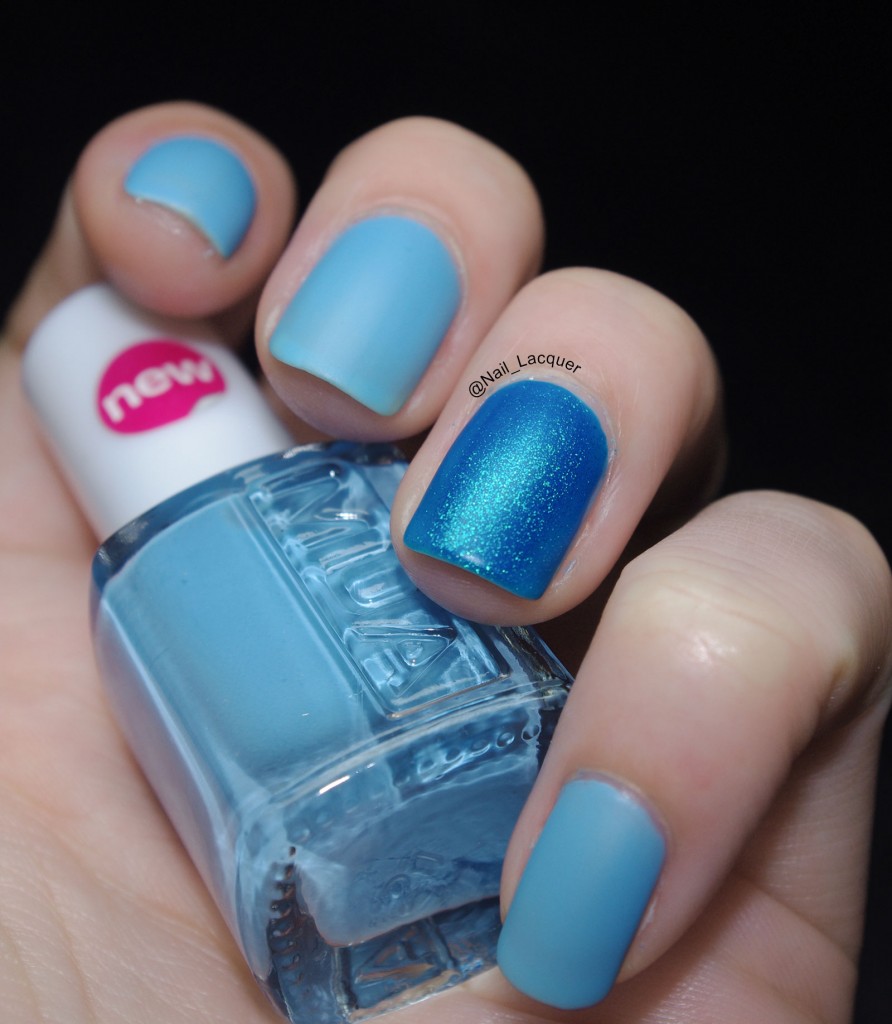 I totally fell in love with this manicure after adding matte top coat! I love how the shimmer still has this shy glow under the smooth matte finish.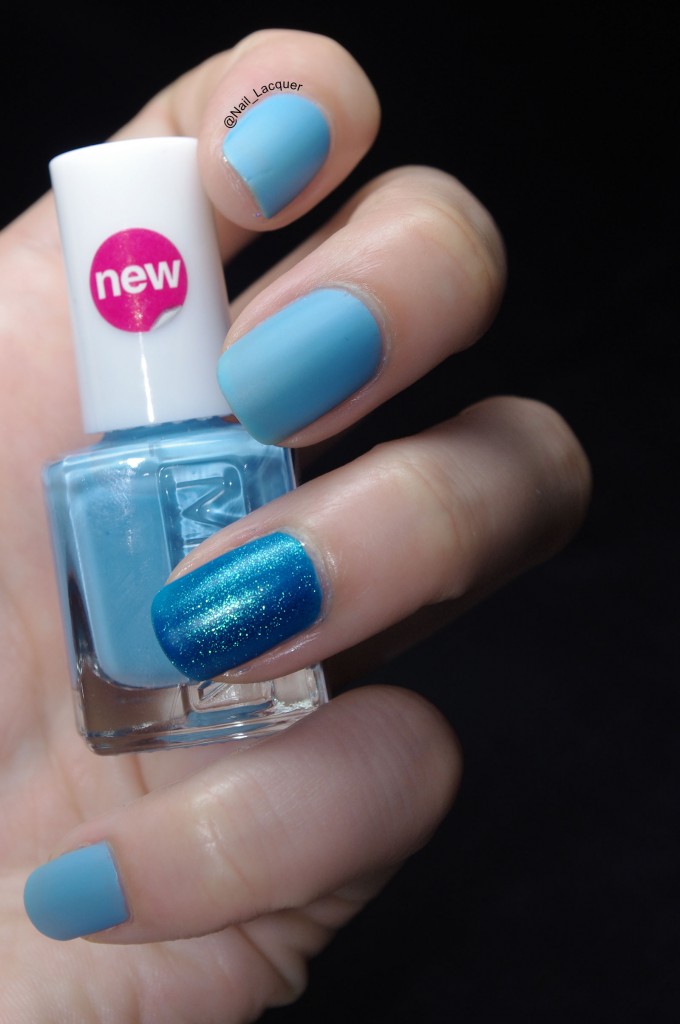 Thanks for reading my MUA Bold Blue review with some additional tweaks, I hope it's been as much fun to read as it was to create :)