Hello and welcome to my OPI swatch marathon Part 2. As I explained in my last post, I have decided to swatch all of my OPI polishes. I am swatching them from the oldest to the newest. In my last post, I swatched two polishes, the only ones I have from the 1990's (find the post here). Today I am moving on to early 2000's.
OPI Big Apple Red
Big Apple Red is a bright red polish with creme finish. Probably not the first of OPI's reds, but most certainly one of the iconic ones. This polish was originally released in the year 2000 as part of OPI's Fall/Winter collection. The collection was inspired by New York City. Since then, Big Apple Red has been a part of OPI's permanent colour range called Classics Collection.
On the swatches I am wearing two coats of polish with no top coat.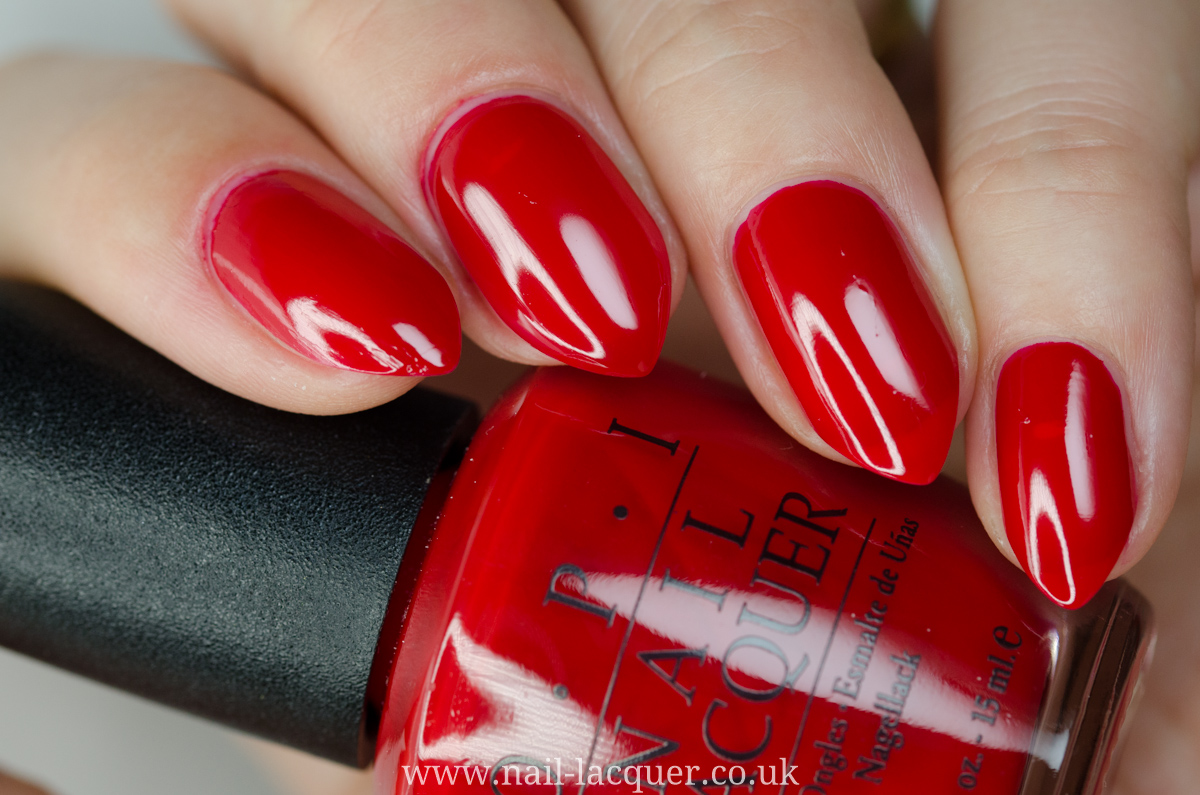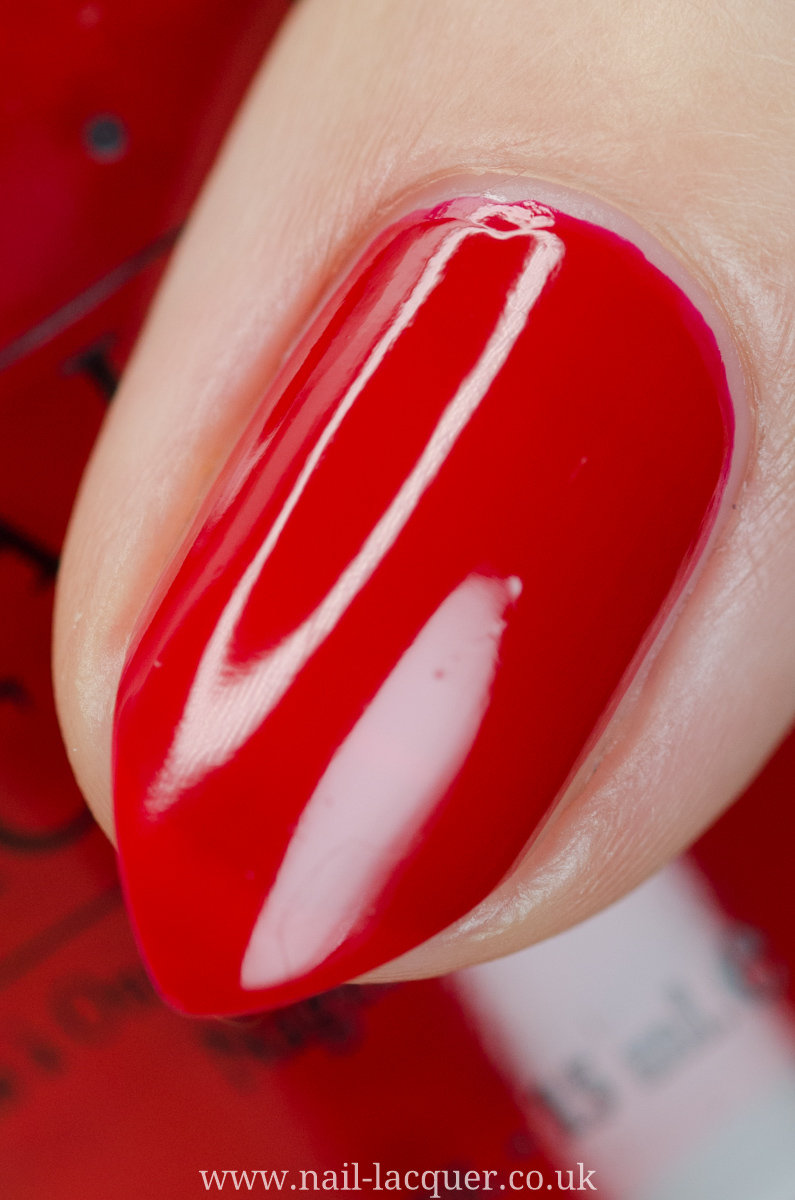 OPI Chile o Caliente?
Chile o Caliente? is a orange polish with a pearl or gentle shimmer finish. I found the shimmer in this polish very interesting. It flashes blue micro shimmer when you look closely (see the macro photo). On the swatches I am wearing two coats of polish with no top coat.
The polish was released in 2002 and was part of OPI's Spring/Summer South American Collection.
OPI Argentiini Pikini
Argentiini Pikini is a nude shimmer polish. By the looks of it, it also contains some of the teeny-tiny blue glitter. It's no surprise, as it is also from the South American Collection which was released in 2002.
On the swatches I am wearing three coats of polish with no top coat.
OPI Peru-B-Ruby
Peru-B-Ruby is another polish originally released as part of the South American Collection. However, it (is?) was part of the Classics Collection at one point. My Peru-B-Ruby must have been produced between 2006 and 2015 as it has a green label. Regardless, I thought it would be interesting to show it with the polishes from the original collection.
Peru-B-Ruby is a fuchsia pink polish with a shimmery finish. Very beautiful and likely popular shade, hence ending up as a classic. I am curious if the original polish contained the same blue micro glitter as the two polishes above. Whereas this version definitely contains some blue, I think it is not as shimmery as in the polishes from the original collection.
OPI Euro-mazing!
Euro-mazing! is a burnt orange shimmer polish with some additional flake type of glitter in the finish. It is from OPI's 2002 Fall/Winter collection which was called the European Collection.
Isn't this just a perfect beauty for autumn!?
To conclude, these were all the OPI polishes I have from 2000 to 2002. We will continue the OPI swatch marathon with polishes from 2003!
Thanks for reading! xxx