Today's manicure is inspired by the cocktail Sex on the beach. I love the yellow to red gradient, reminds me of romantic sunset in the beach. I'm lucky enough to live close to the sea, so seeing a lovely sunset is just a 10 mile drive away.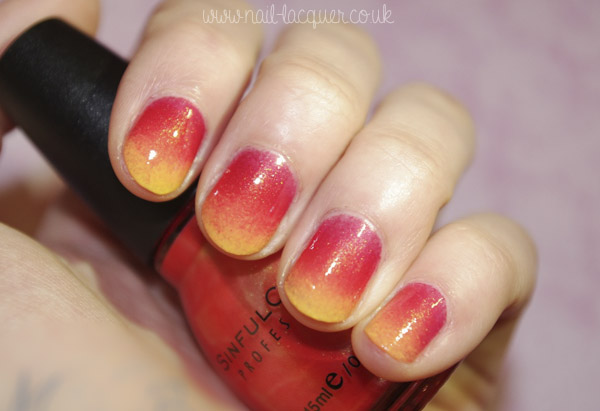 For Sex on the beach look I used H&M Yellow, Sinful Colors Tapping nails and Sally Hansen Sateen frost. I used make up sponge to achieve the gradient look, it is very simple technique.
What do you think are the best colour combos for gradients? Please feel free to post links to your gradient nails in the comments.