Hello and happy Saturday! Last weekend I had a lovely mini holiday at Lake District. While there I wore Nail FX gel polish in Nude and Gun Metal. Both of the polishes belong to the Edge gel polish range (see the full range of colour here).
The Edge Nail FX Nude
Nude is a beautiful skin toned gel polish with creme finish. On the swatches I am wearing three thin coats with a gel top coat. The application was easy and the polish had a nice flat brush. Curing time was 60 seconds in a LED lamp (2 min in UV) which is longer than the usual 30 sec cure time for many gel polishes.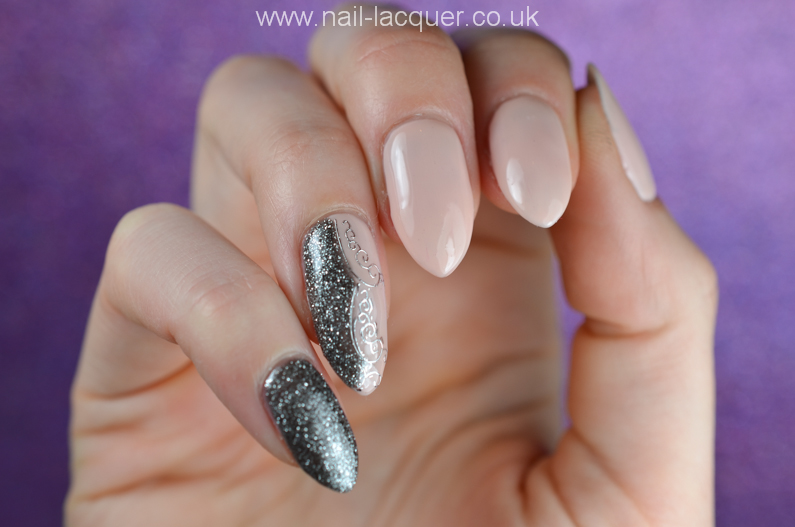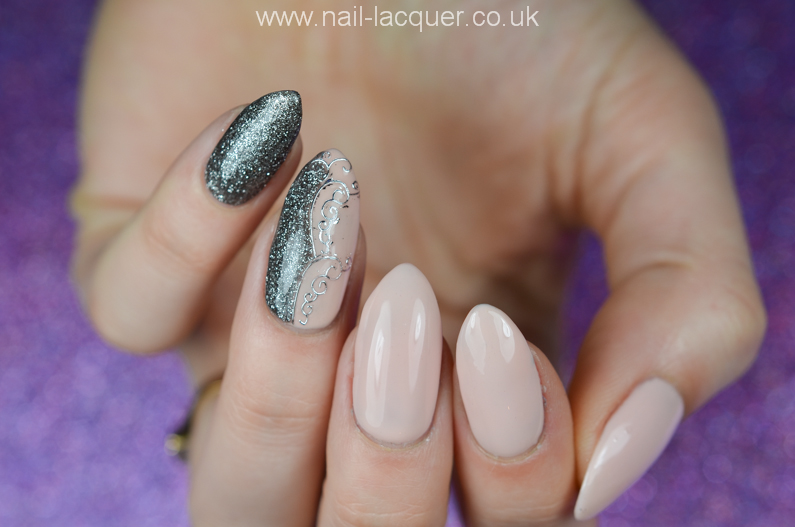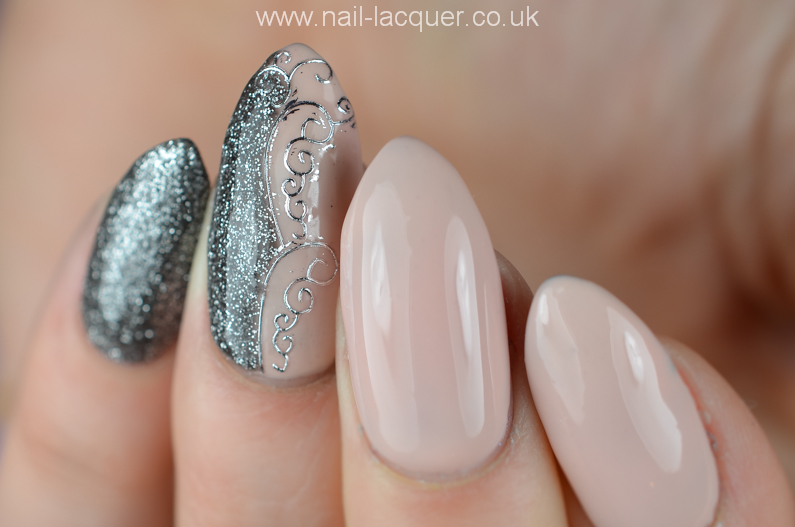 The Edge Nail FX Gun Metal
Gun Metal is a silver glitter gel polish in a sheer black base. On the swatches I am wearing three thin coats with a gel top coat. I had no problems with applying the polish and curing time was same as the Nude.
To remove the sticky layer after curing the Nails FX Top Coat Gel I used The Edge Lint Free Cosmetic Pads. The pads were of very good quality and large in size.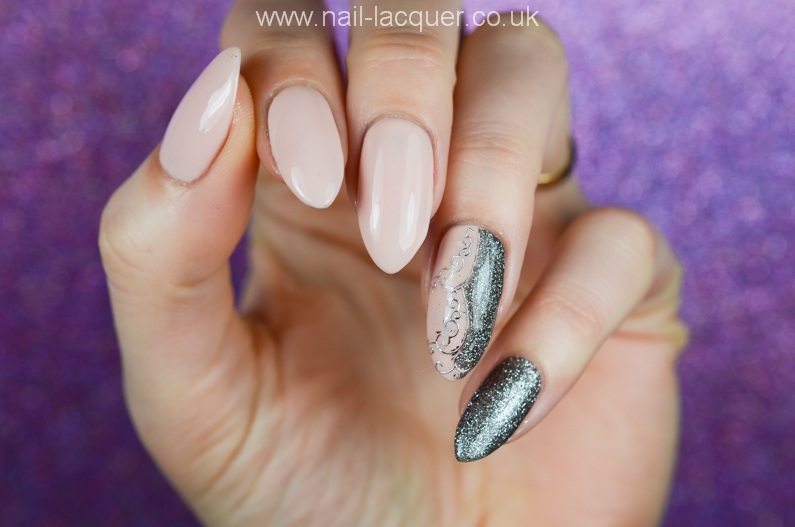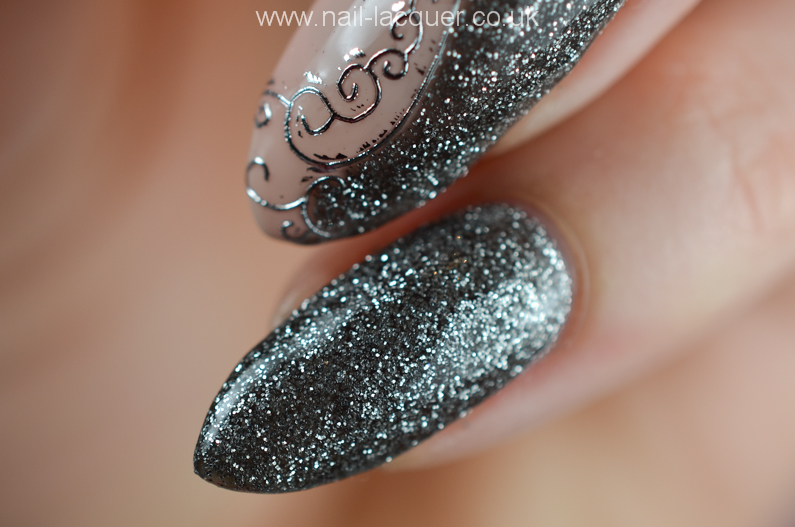 The manicure stayed on perfectly the whole three day weekend and did not seem to start cracking any time soon (gel polishes usually stay on for up to 21 days). The only thing I noticed was that the nude seemed to fade a tiny bit lighter over time. I removed it by buffing off the top layer and then soaking in remover for 10 minutes. The gel polish came off nicely in big chunks with minimal pushing.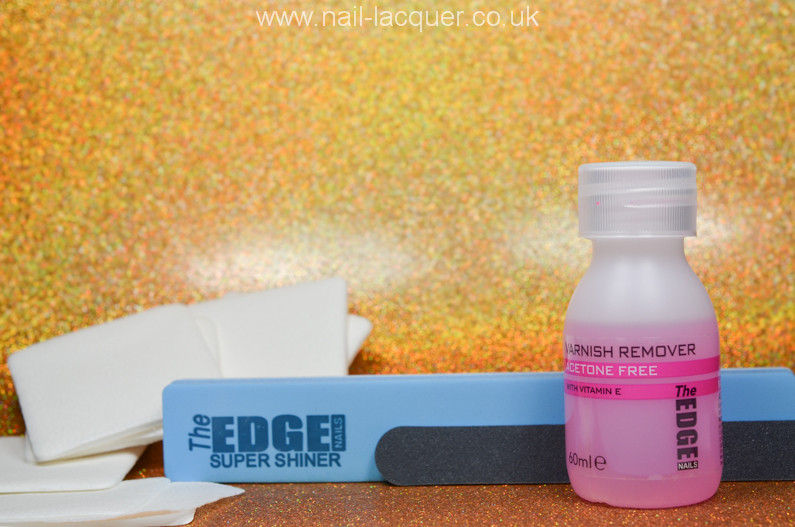 I was also sent a small bottle of The Edge Acetone Free Varnish Remover with vitamin C. I used it earlier today to remove normal nail polish and it worked well, it being acetone free it could be used to remove polish from nails that also have gel polish on them. In this case the remover would not ruin the gel polish. You can't use normal nail polish remover to soak off gel nail polish but remover that has acetone in will start the process and bits of the gel can fall off ruining the gel nails underneath normal polish.
I used the 240/240 nail file to shape my nails and the Edge Super Shiner to buff my nails. The buffer really did it's job well and left my nails naturally shiny, too bad I wear polish constantly hiding the shine :P
If you decide to order anything from The Edge Nails make sure to use the code WELCOMEOFFER at the checkout to get 20% off (for first time customers).
Thanks for reading! xxx
*PRESS SAMPLE