Hi and happy Saturday!!! I have something from my holiday haul to show you today, Nfu-Oh 51 and 58 swatches. Nfu-Oh is a South Korean nail polish brand known for their extremely cute bottles and a huge selection of flakie polishes.  Unfortunately the flakie collection has now been discontinued but some are still available via ebay.
Nfu-Oh 51
51 is a duo chrome flakie and shimmer polish in a purple base. This polish looks like Clarins 230 and Essie The Shine Of The Times had the most beautiful baby in the world :) As of the formula it is quite sheer (not as sheer as Clarins 230 however) but applies well. On the swatches I am wearing two coats of 51 on top of Essie Sexy Divide. I have worn it with and without a darker base now and I actually preferred it with no base (had some VNL).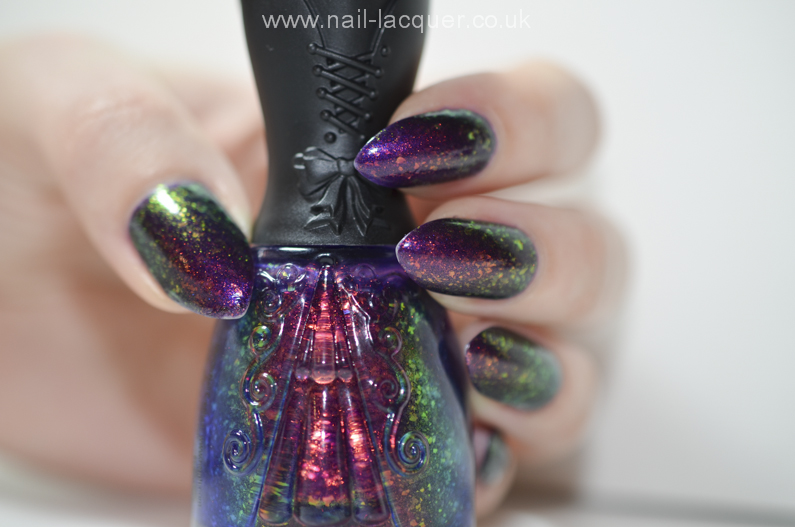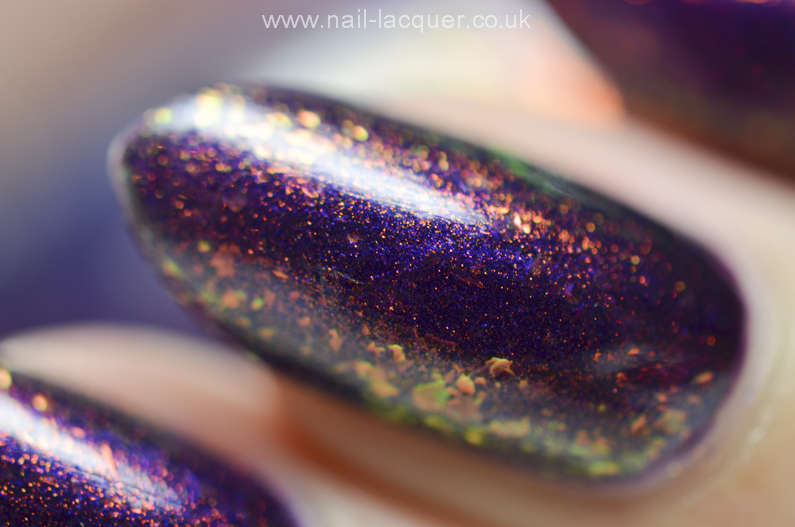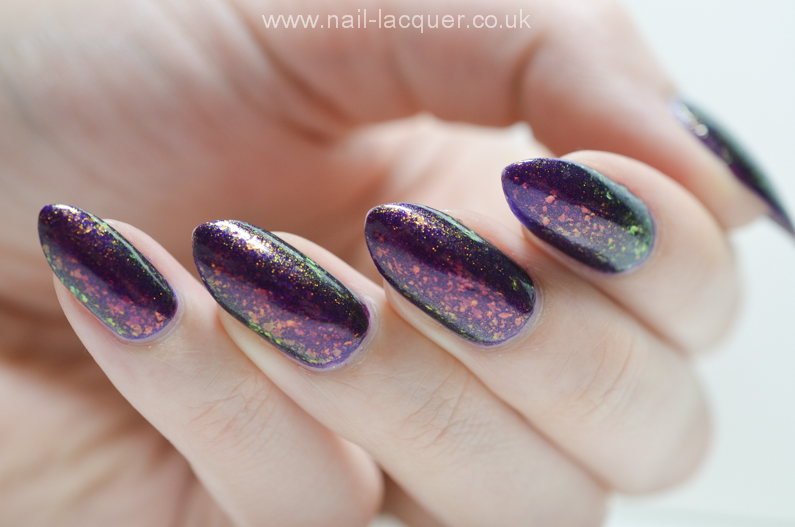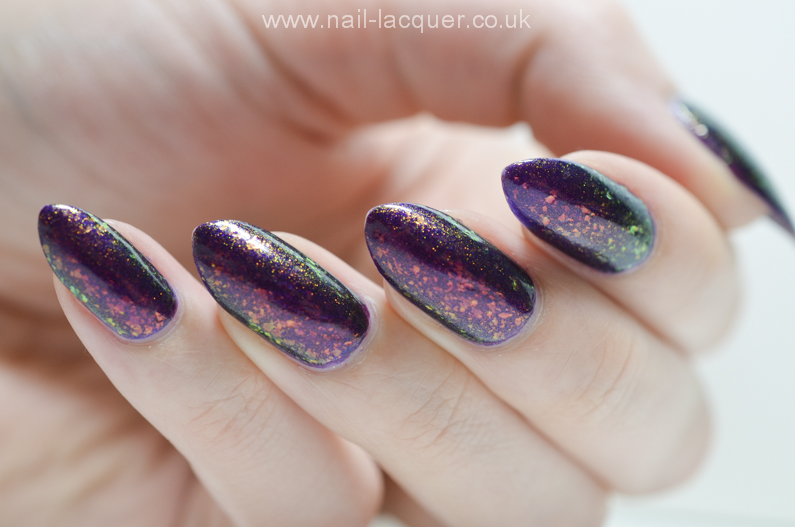 Nfu-Oh 58
58 is a flakie polish in a brown jelly base. The application of this polish was good but the colour, I hated the colour of 58. I guess brown is not my colour :P The undie I used for 58 was nice bronze coloured GlamLac polish called Peru Shine, see the swatch below :)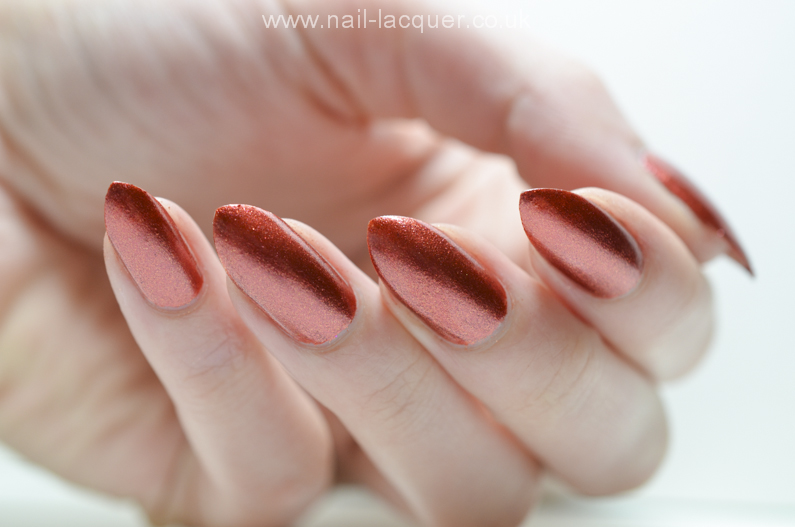 To my disappointment 58 did not flatter Peru shine and pretty much hid it's beauty :/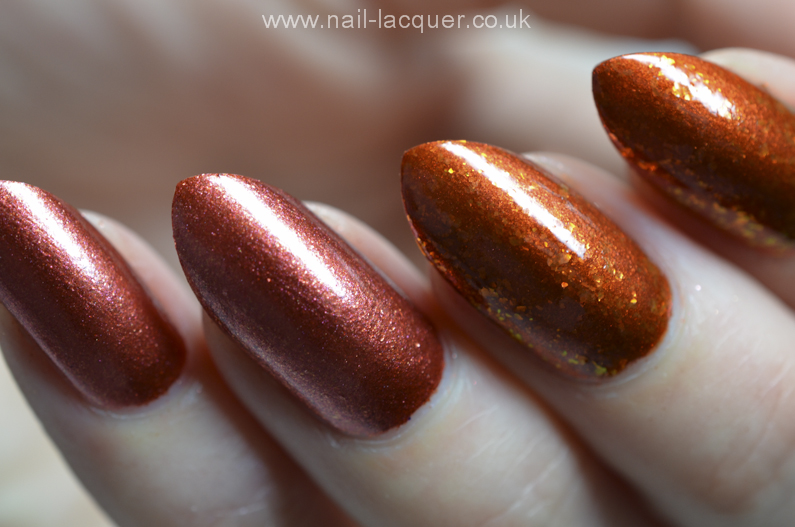 58 was easy to apply and the flakies looked beautiful, the base however- not my cup of tea :/ Compared with the finish of 51 it has similar duo chrome flakes (not as intense colour wise) but no shimmer in the base.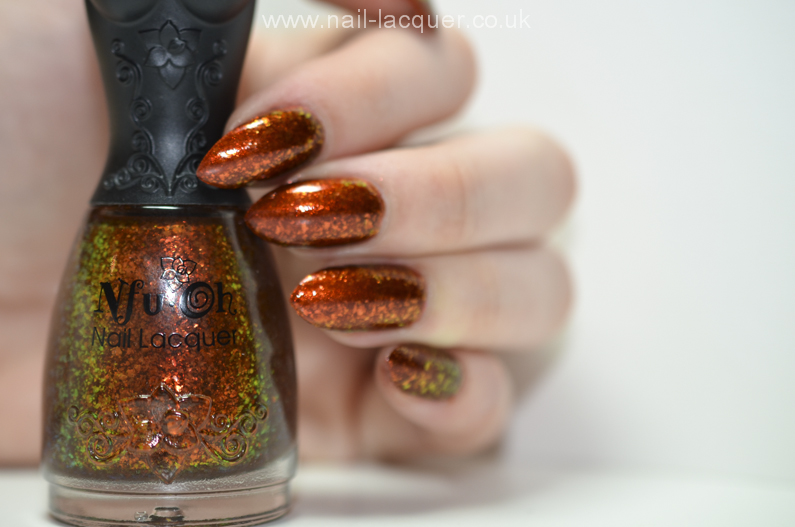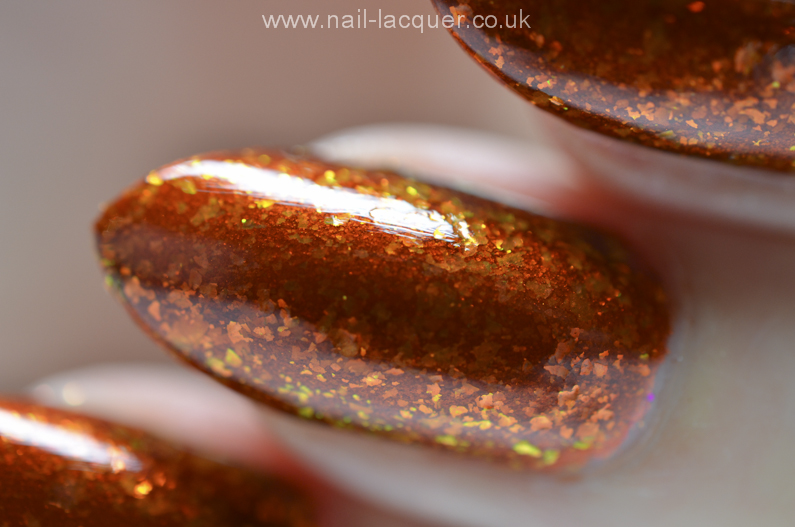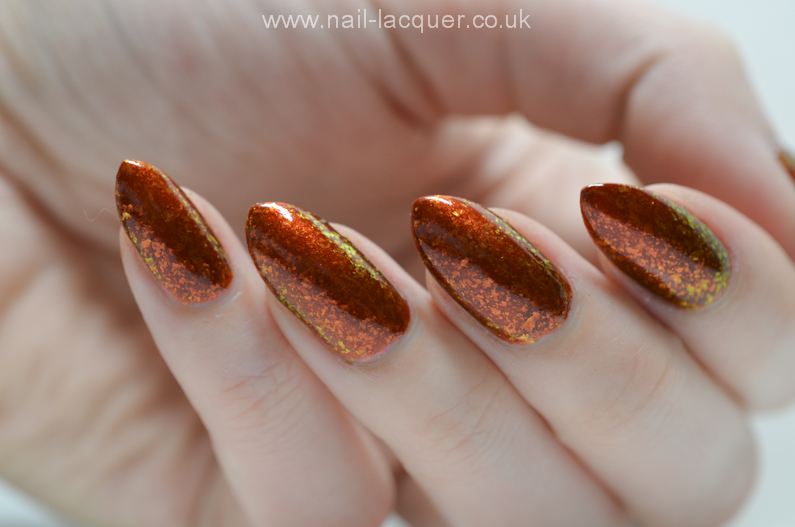 Overall I can say that I pretty much loved everything about Nfu-Oh 51 and mostly hated 58 :P Let me know what do you think, am I being too harsh on 58? Thanks for reading and take care!!! xoxox