Hello and happy last day of October! I visited one of my favourite shops, Home Bargains, last weekend. Usually the shop has a large variety of all sorts, but always a very limited availability of nail polish. Regardless, last week I did find some new Olivia Hale nail polish duo sets. I grabbed one that is called 'Cherry'. Cherry duo consists of a dark wine red deep jelly polish and a jelly glitter topper.
Olivia Hale nail polish duo review
I love the autumn-perfect red shade of each of the polish. However, quality wise, I was unfortunately rather disappointed.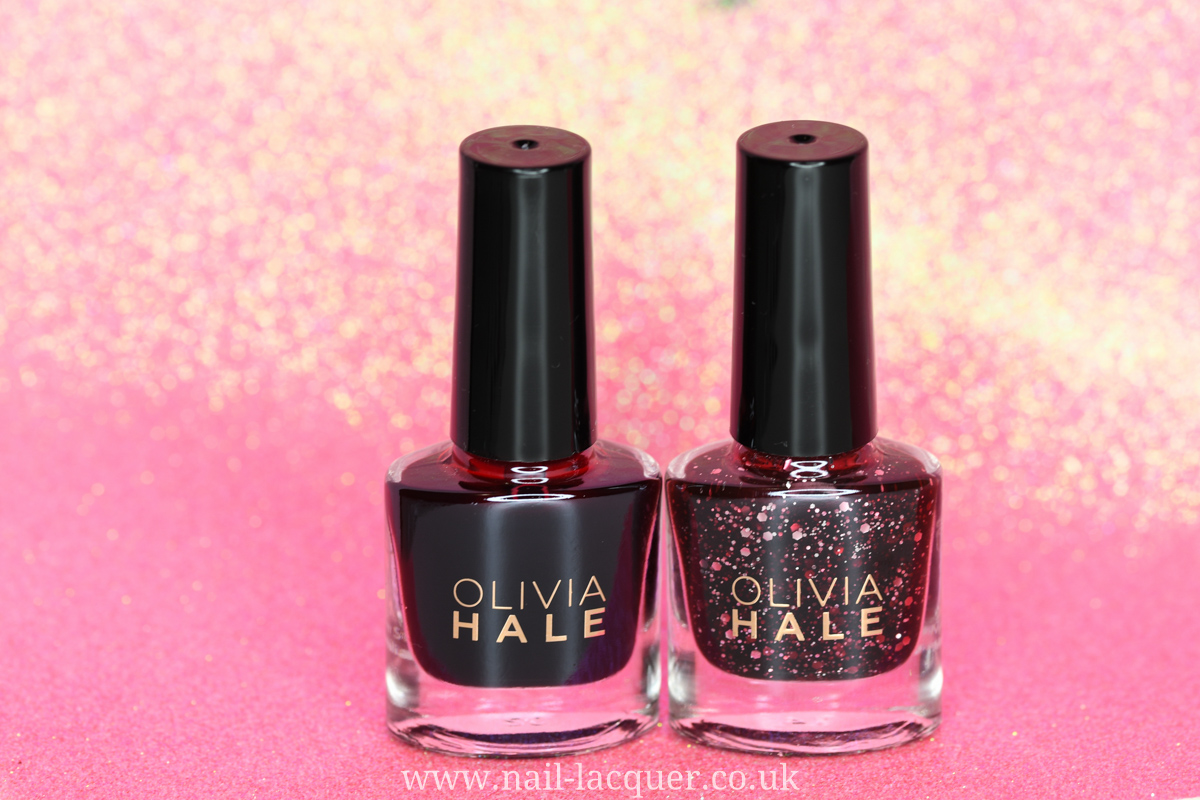 Firstly, I noticed that both of the polishes have a rather unpleasant smell. I don't think there was a full ingredient list enclosed (and unfortunately I have thrown out the box now), so I am unsure if this is toluene or just some other cheap-ass ingredient that most polish polish manufactories (thankfully!) don't use (it is stated that it is made in China on the bottle). Based on the smell I decided that this will be the first and the last time these polishes are on my nails.
Secondly… well, actually there is no secondly. Other than the smell, the polishes were decent. Two to three coats to achieve opacity and overall a beautiful glossy finish (no top coat on the photos).
So, all in all, two beautiful colours, but smelly formulas.
Nail Lacquer UK rating:
Check out my other Olivia Hale review here.