Hello and happy Sunday! When shopping on Amazon I found an interesting 'add on item'. It's called Layla Cosmetics Meringue Pie. On Amazon, the nail polish is described as an effect polish that would look on your nails as 'thousand coloured bubbles'. Hmm… 'intriguing' I thought and into the basket it went.
 Layla Cosmetics Meringue Pie review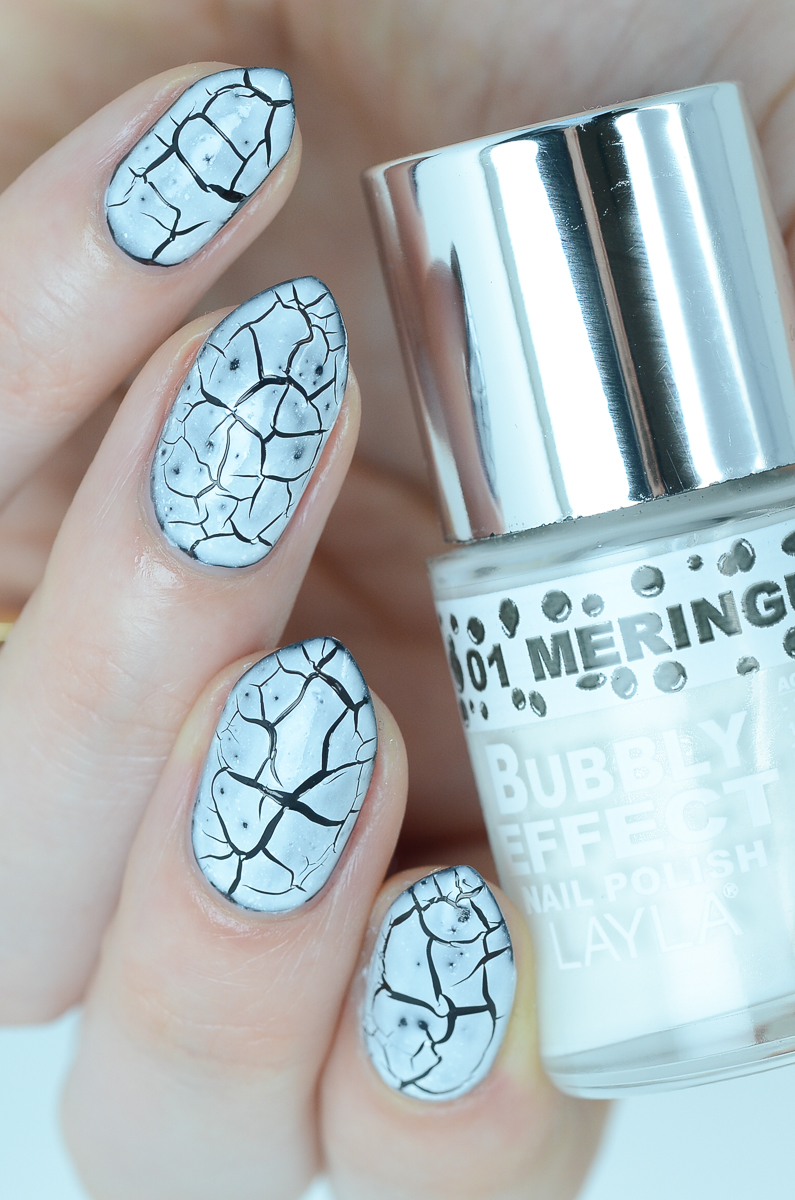 I applied the polish on top of a layer of black base polish. The effect sure was interesting. it took me two coats to achieve the shown opacity.
After drying, the polish was a mixture of 'spotted' and 'cracked' look as well as had some tiny white particles in there. It kind of looked like someone mixed crackle, spotted and textured polish base in the bottle and called it a day.
Formula wise the application was fine as well as the drying time. Throughout the application I kept wondering weather the white 'texture' particles were part of the intended look or a pigmentation mishap while the polish was made. I have to be hone, I still don't know which is true.
Overall I have to say it's probably pretty much the ugliest polish I have had the 'honour' to have on my nails.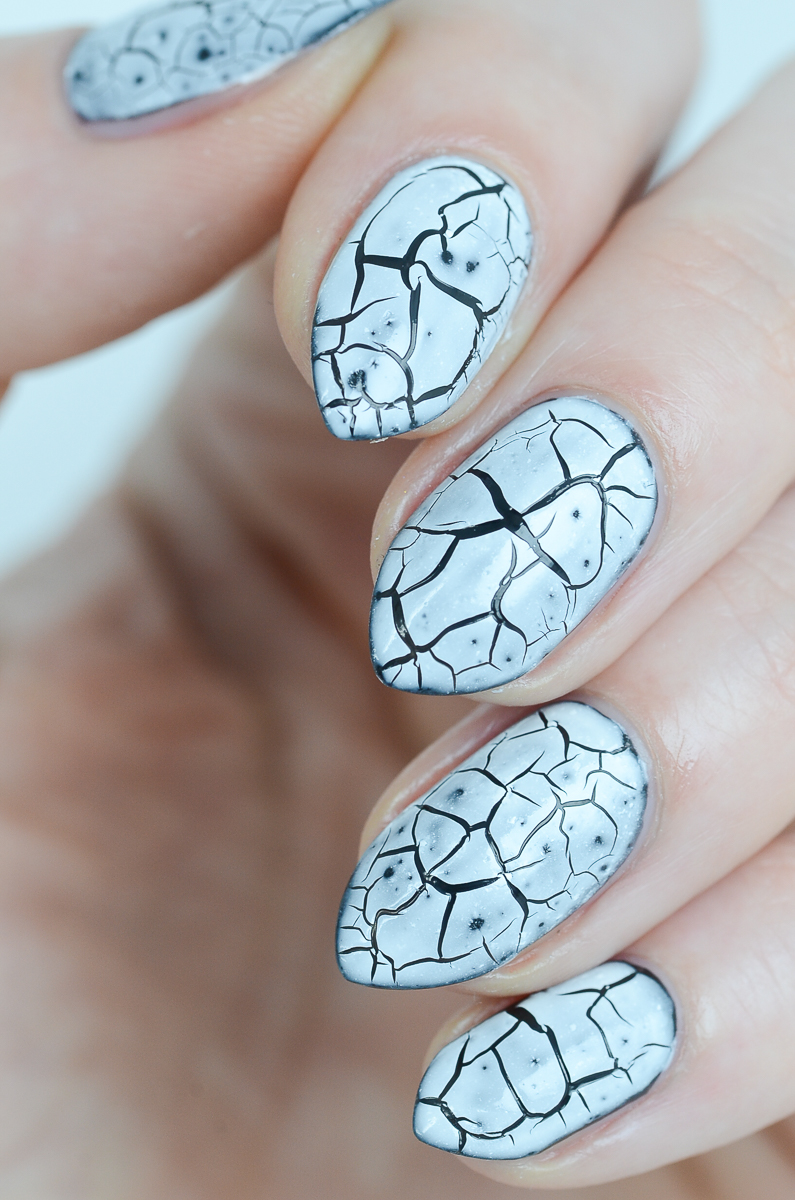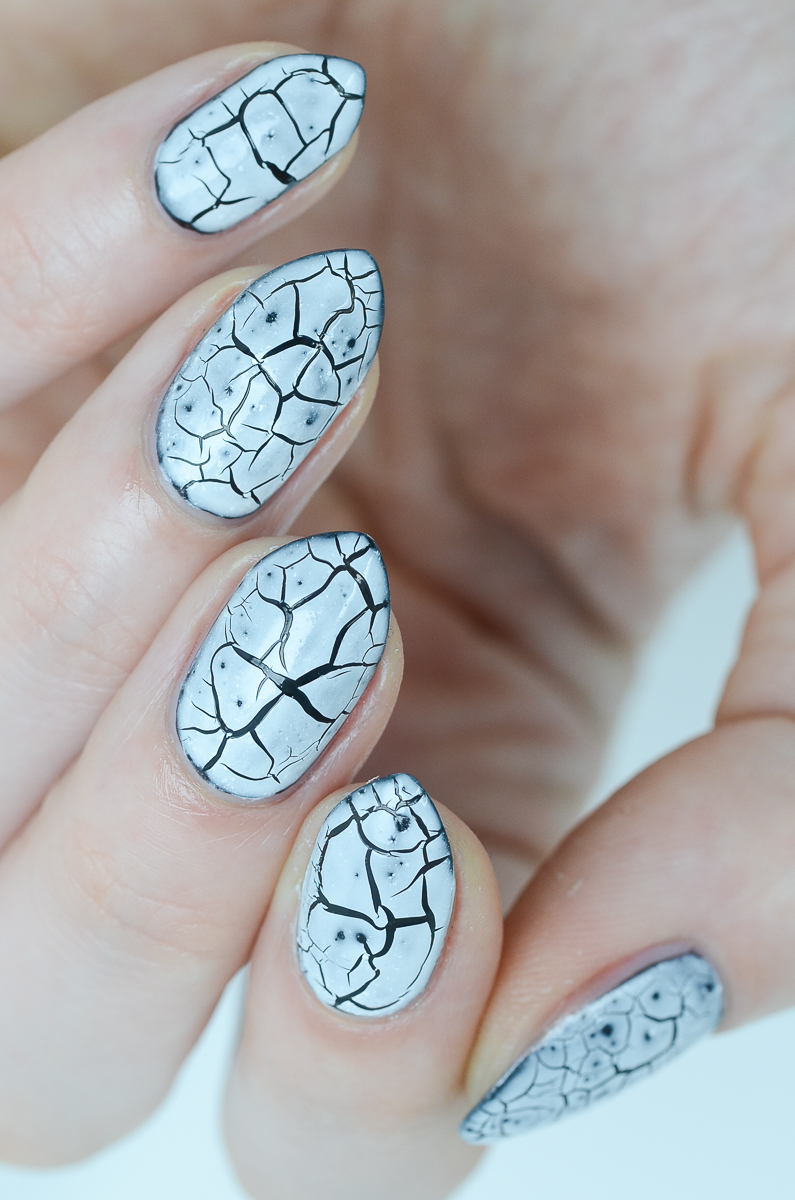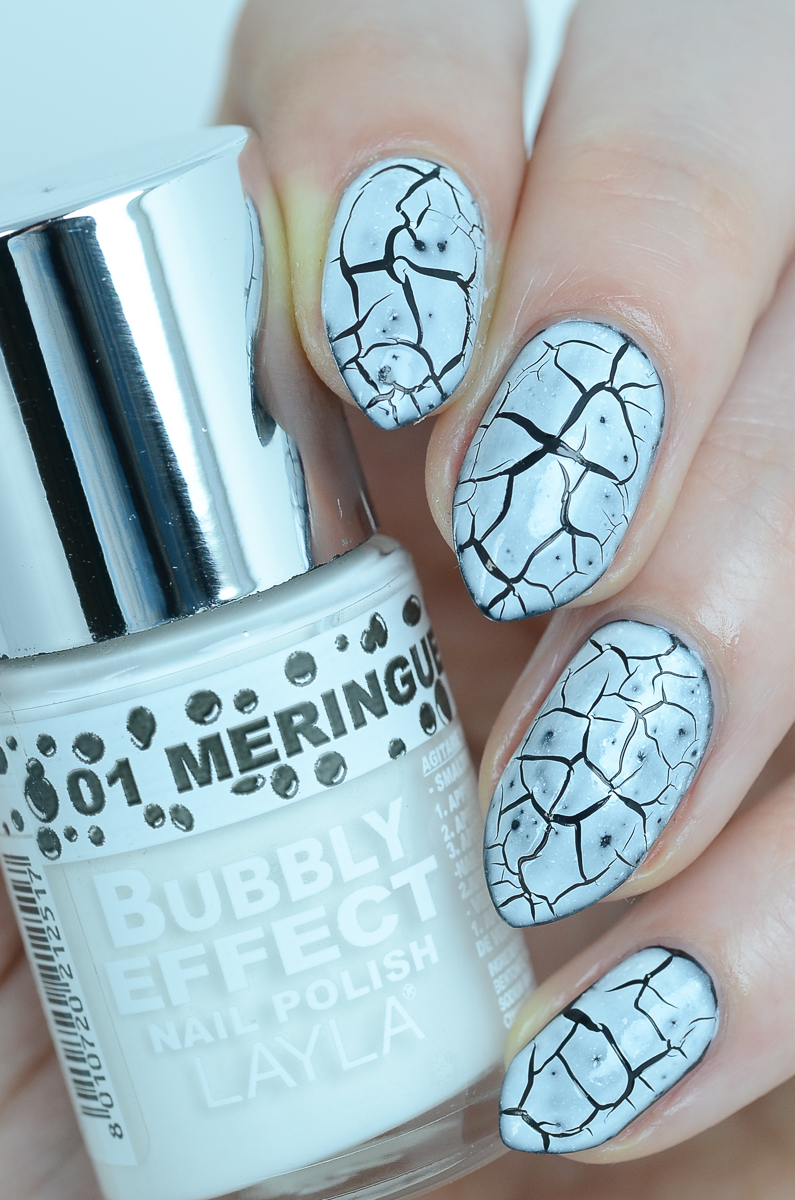 If by any miracle after seeing my swatches you feel that you need this polish, there's plenty available on Amazon. It will set you back only £1.62 and I can promise you it'll be packed in a rather large box for a nail polish so you'll get your moneys worth in every aspect really.
Many thanks for reading!! xx