Hello and happy Thursday! :) On Sunday I visited Olympia Beauty 2014 with Tracey from Simply Into My Nails and Denise from Dees Polished Nails.
I don't have much to say about the day other than Olympia Beauty is a fab show :D  I also have loads of photos to share with you :)
Firstly I'll show you what I was wearing on my nails :)
On my thumbs and ring fingers I was wearing GlamLac White, on my index and middle fingers I was wearing GlamLac in Sea Breeze and on my pinkies I was wearing Depend Gellack in Magic Blue Glitter. Find my GlamLac gel polish review here.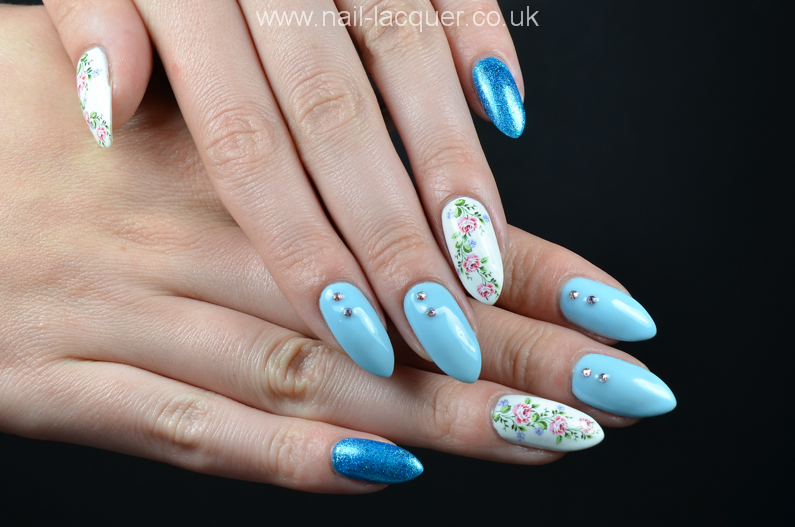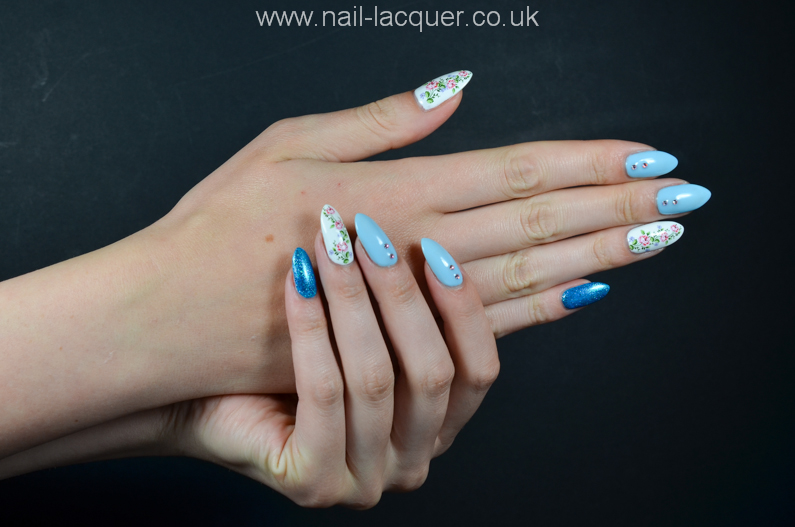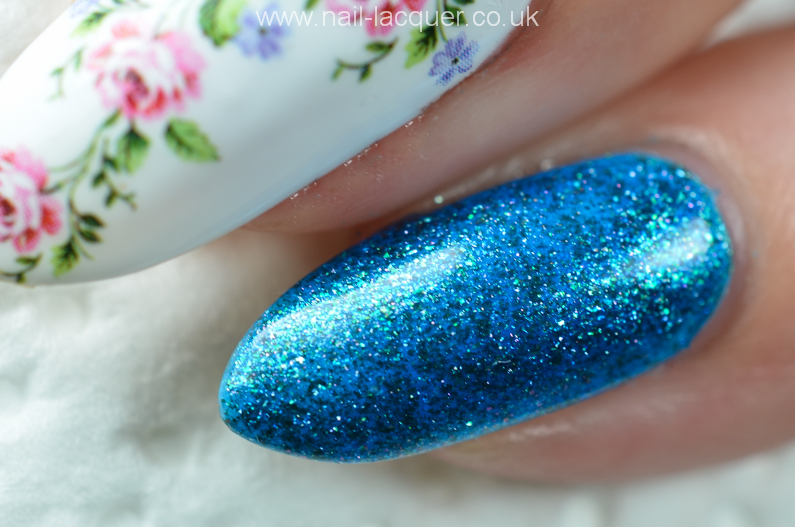 I did end up changing the final look a little the night before as I wasn't quite happy with my middle nails. Here's how they looked at Olympia Beauty: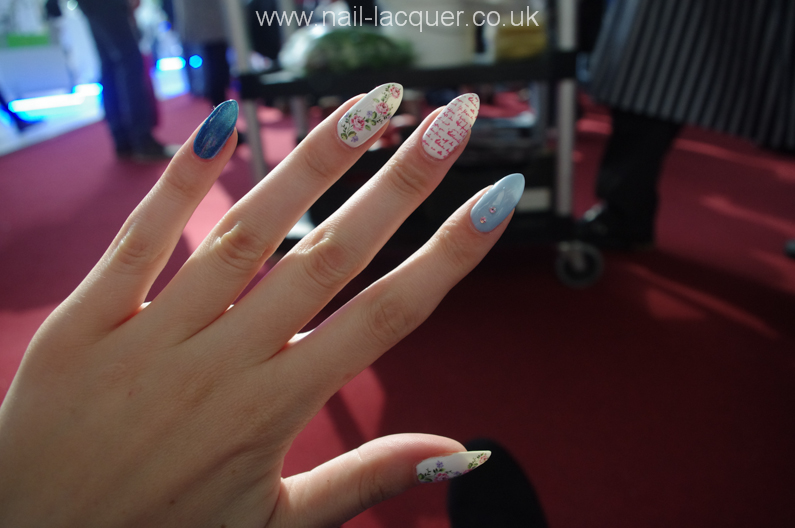 I don't know if it was because I was only interested in nail products but it seemed as most of the products were nail related. Gel polish was amongst the most popular products so I guess it's safe to say that gel polish is the future (or already present!) of nail world.
Enjoy the photos!
OPI was so popular that they even had some safety guards standing around the stand. And two great lads doing peoples nails, I recognized Robert "the nail guy" Nguyen but not sure who's the other guy.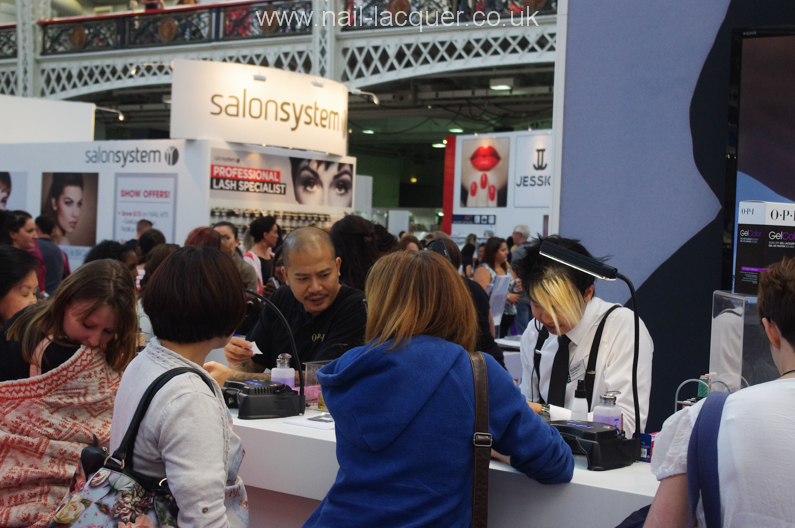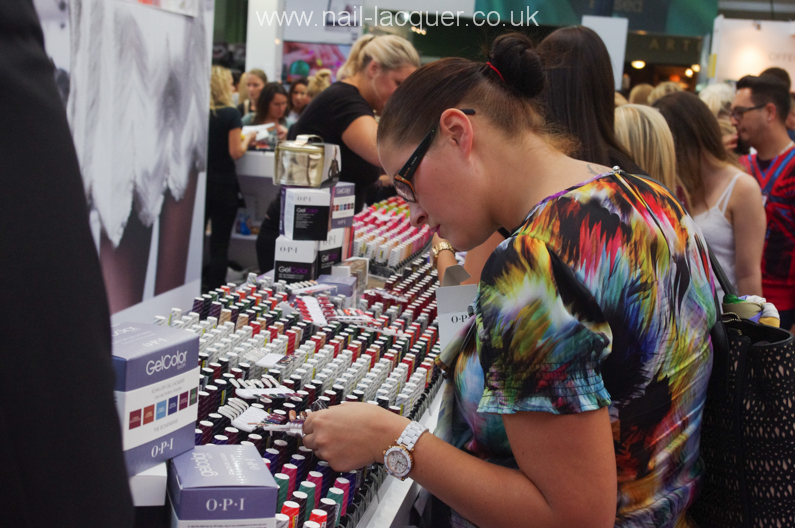 The Edge Nails- I had never heard of them :P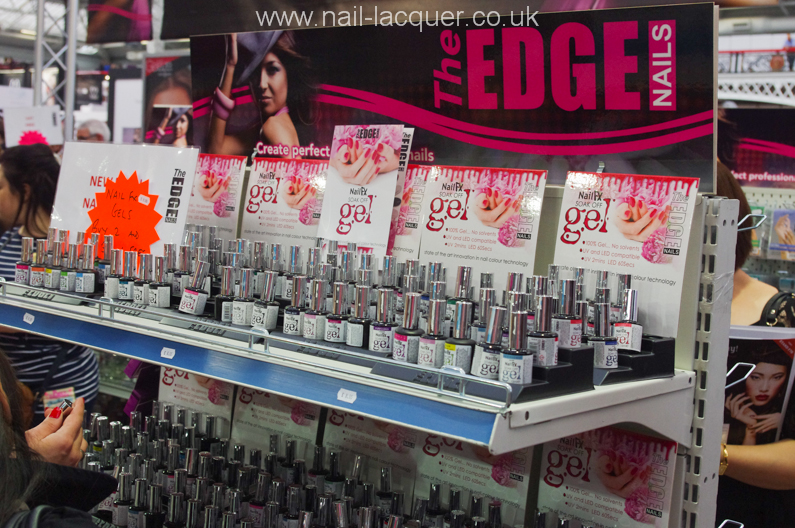 China Glaze.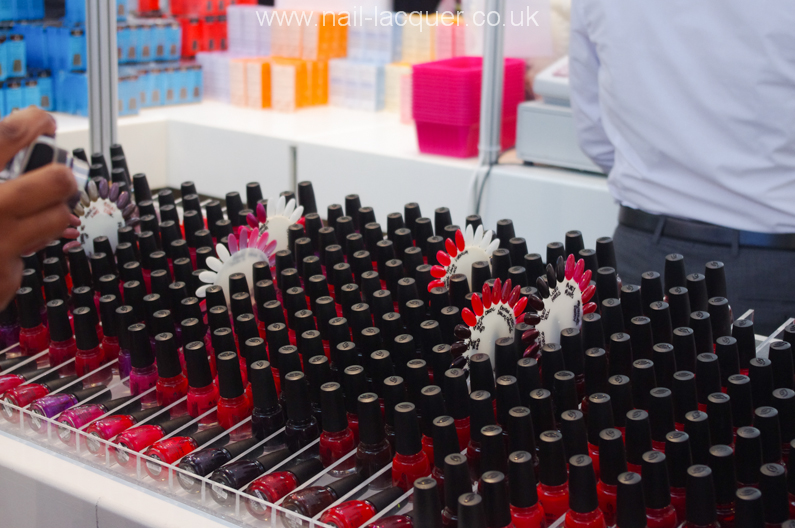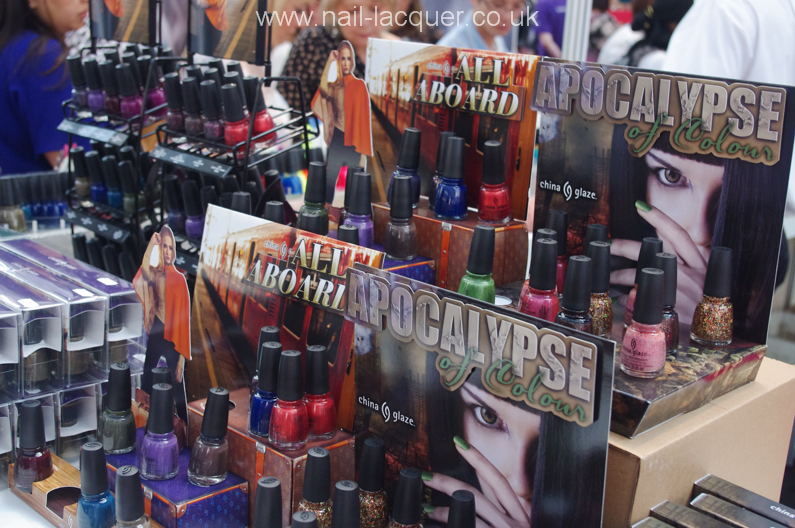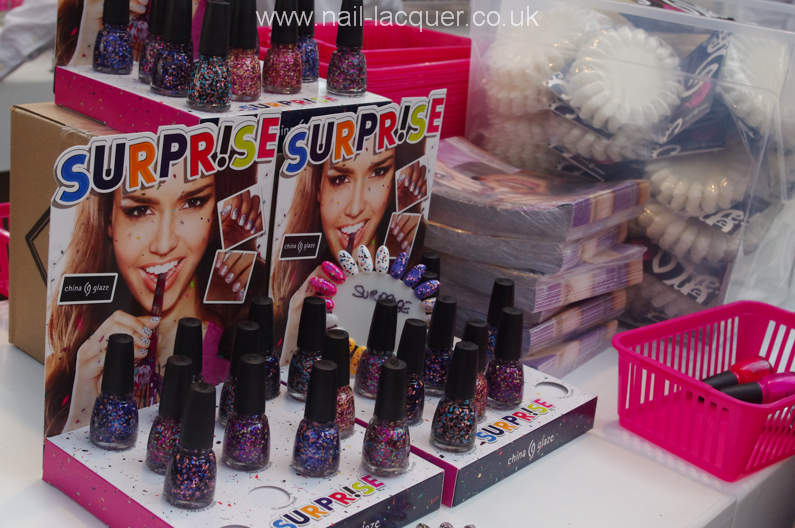 Super cute tiny China Glaze polishes in a big jar.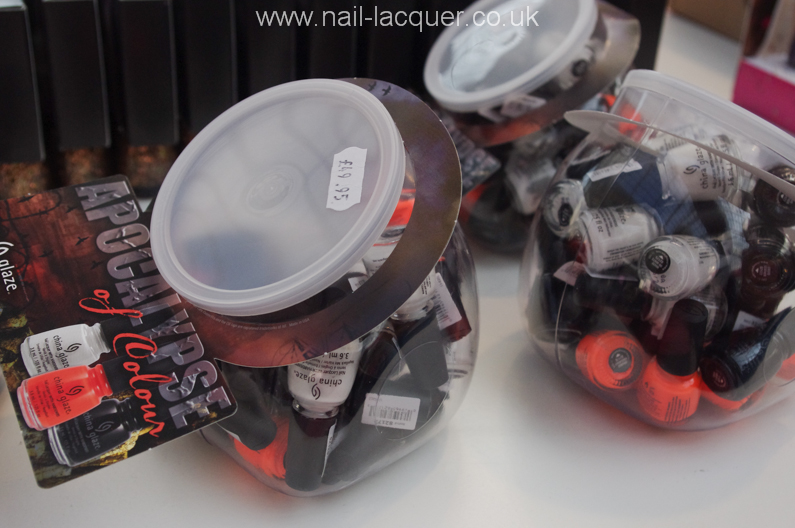 Some nail art examples from Nubar.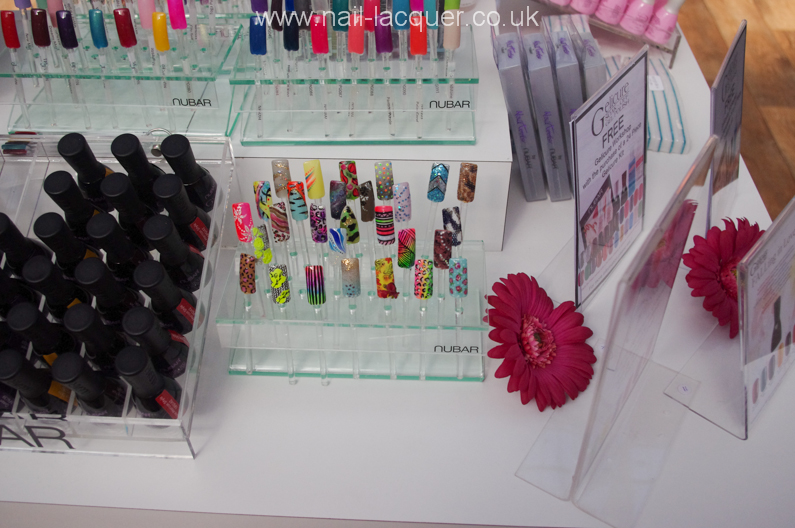 Cuccio Veneer had a good deal- 2 gel polishes for only £14.95.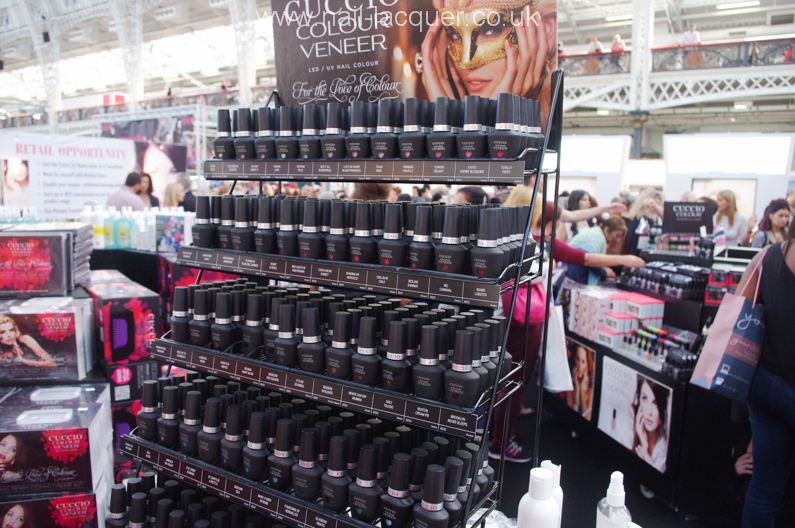 Got a £0.20 dappen dish from Beauty Sale lol bargain.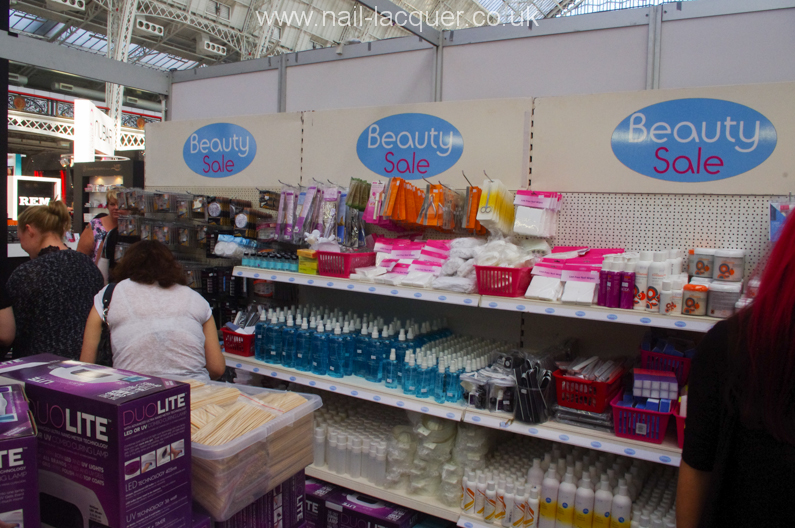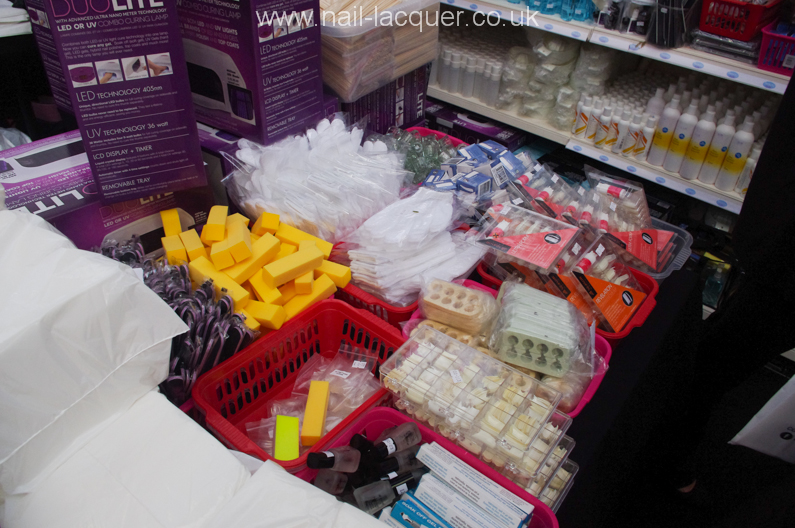 IBD spin to win game looked fun.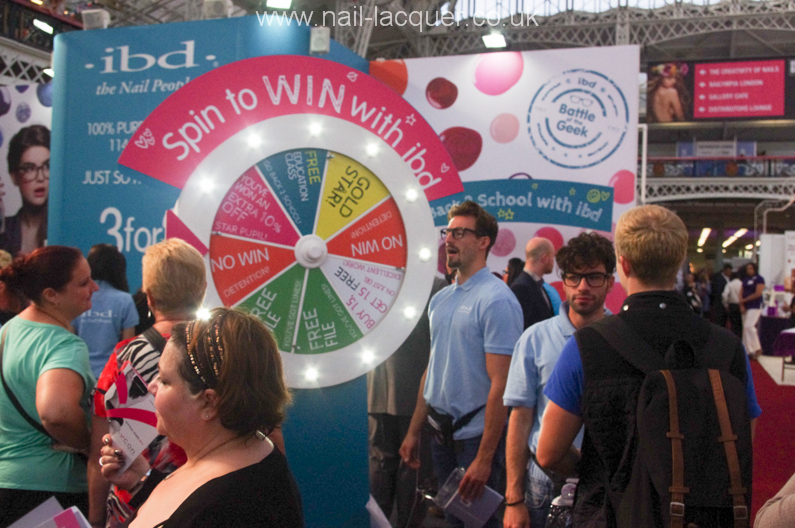 Smart Polish, again something new to me. Good deal but the colours looked a bit boring to me.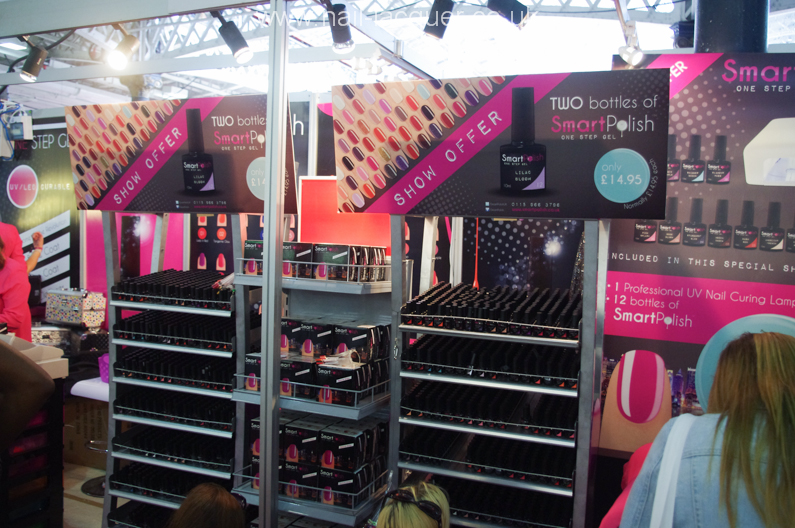 Lots of nail art stuff everywhere :)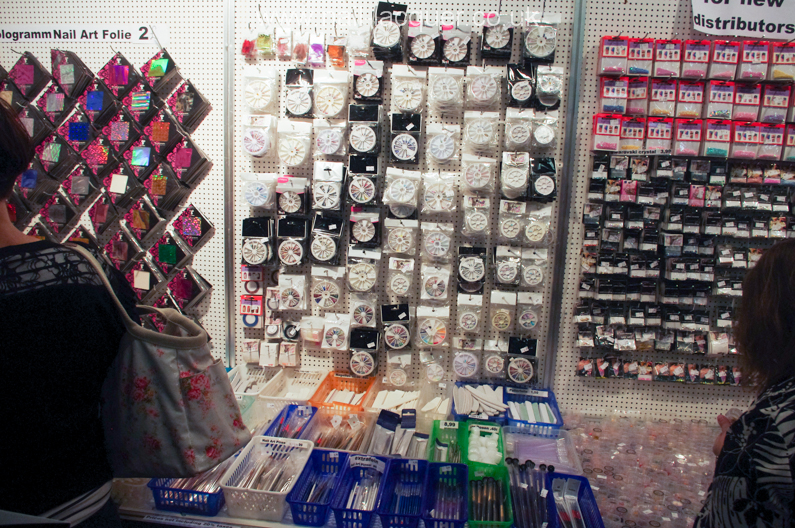 ILac & XLax- learned the difference between the two :)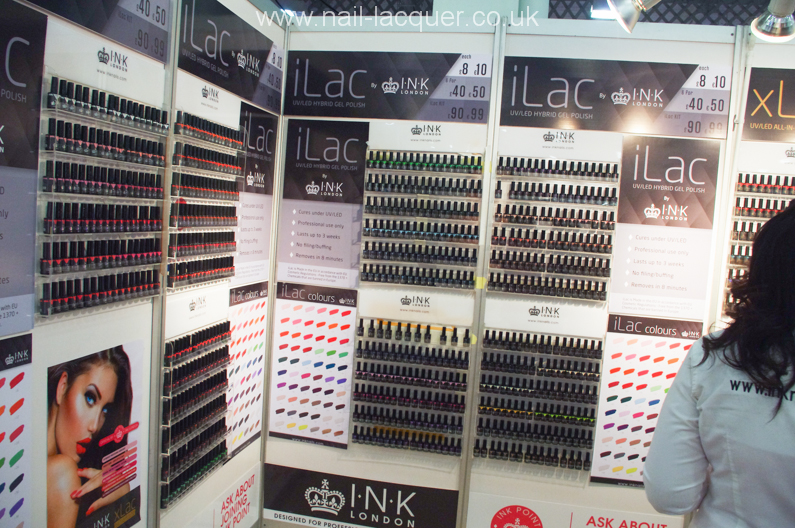 Forgotten what brand these were, quite unique looking bottles.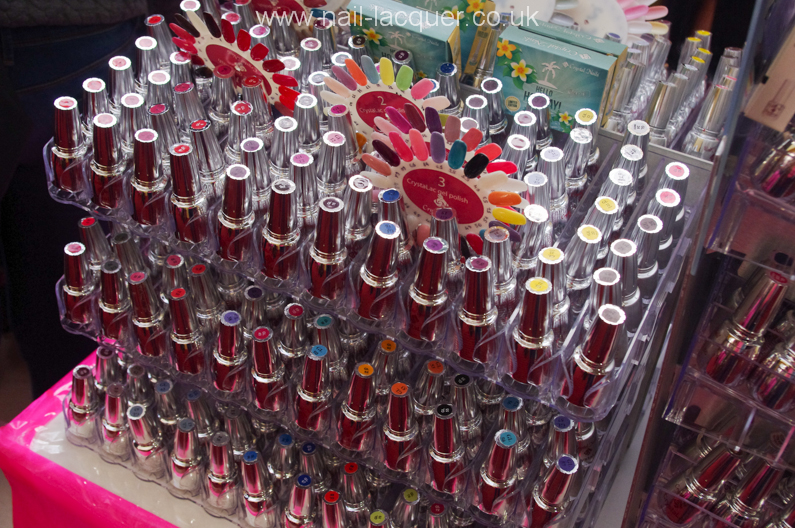 Sinful nail polish. The polishes were only £1 but when I opened mine it stank so bad so I can't see myself using it.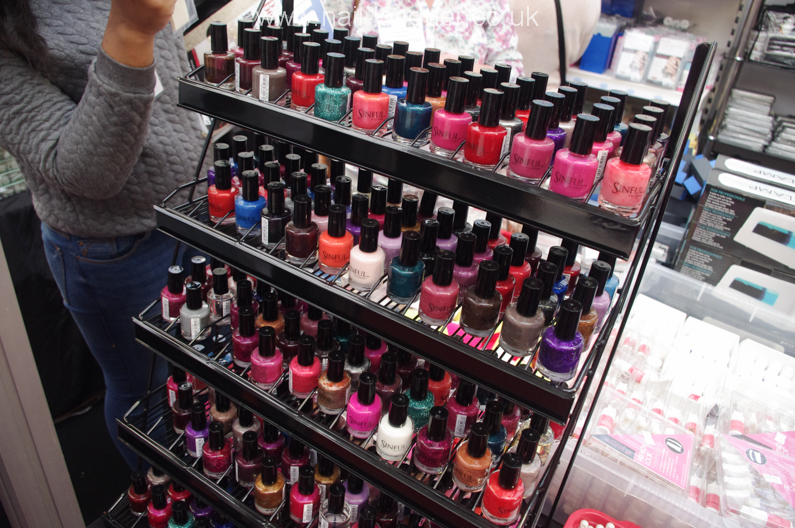 Morgan Taylor.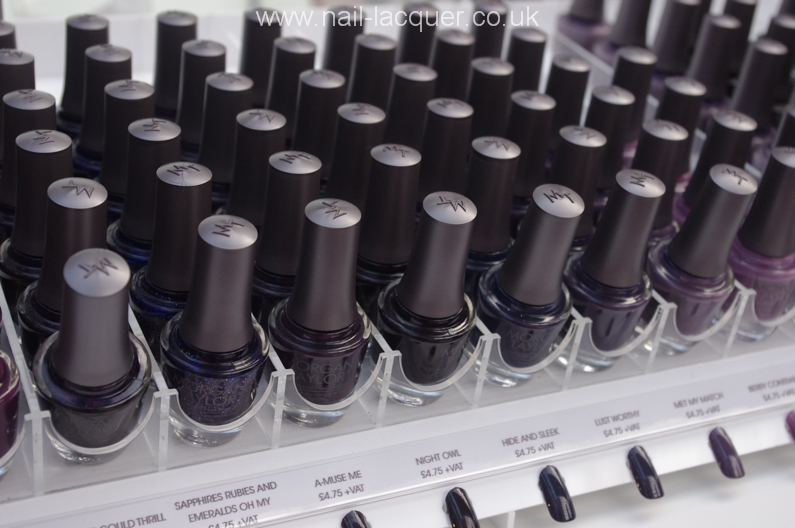 Beautiful glitter everywhere!!!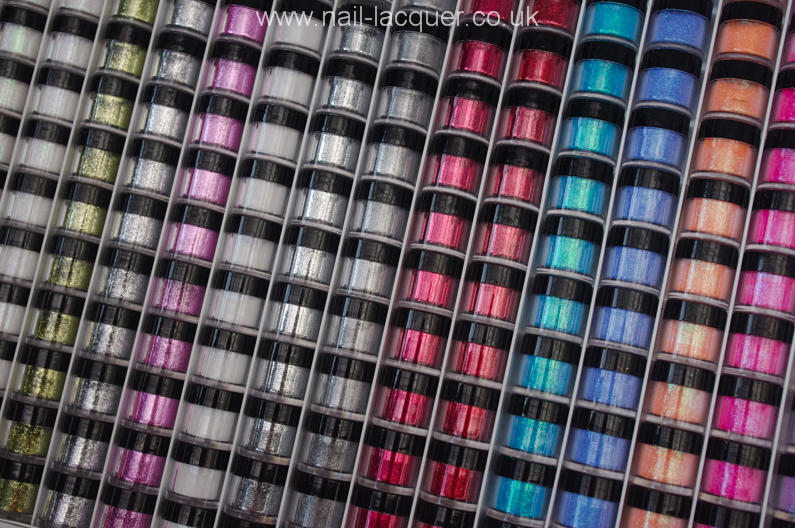 Sparitual.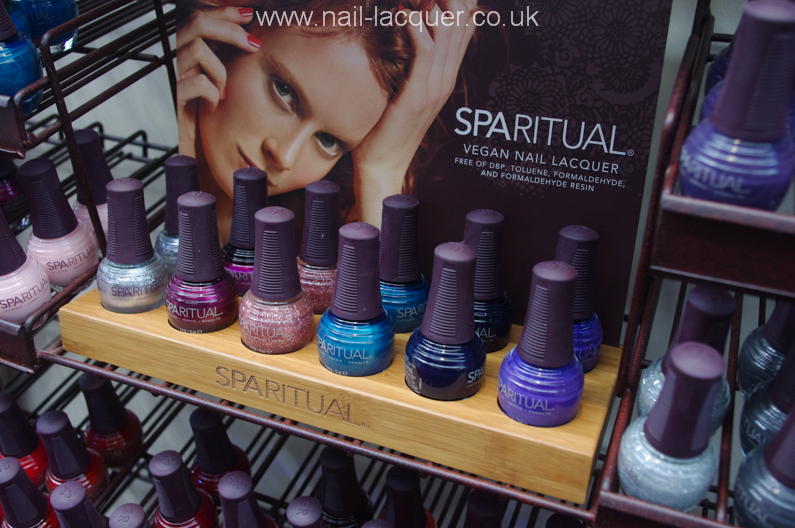 Misa has loads of pretty colours!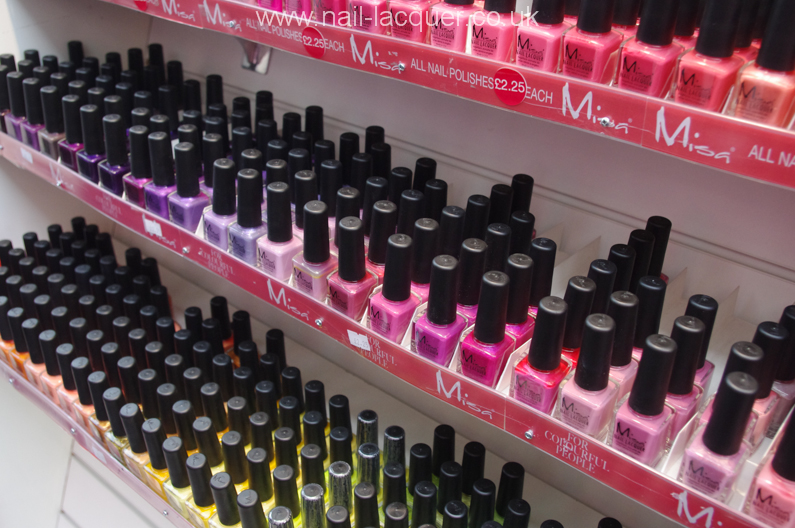 Gelish was soooooo popular! :O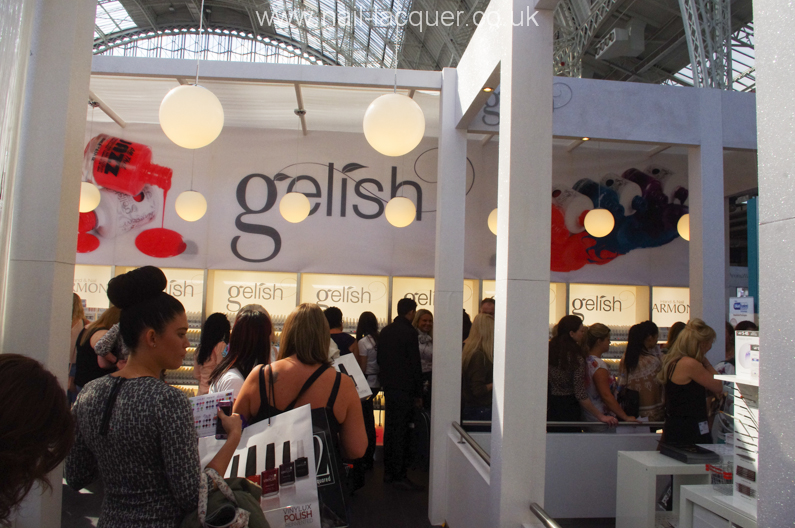 So was tooth whitening which actually looked quite… scary lol.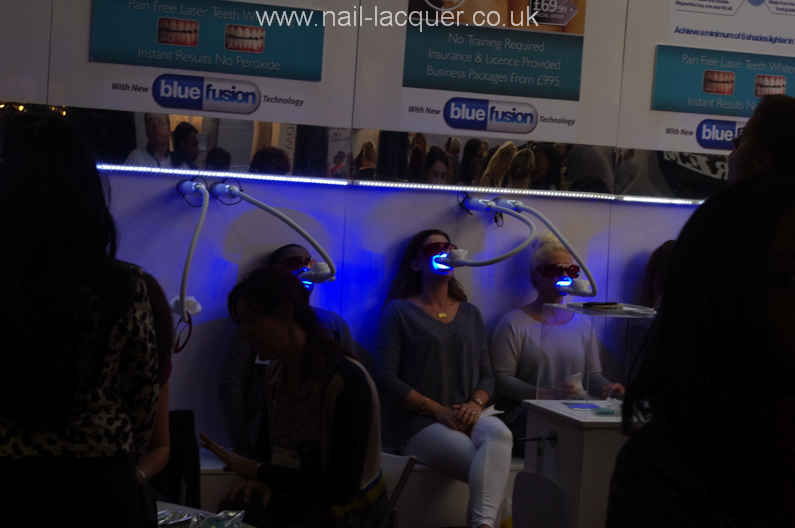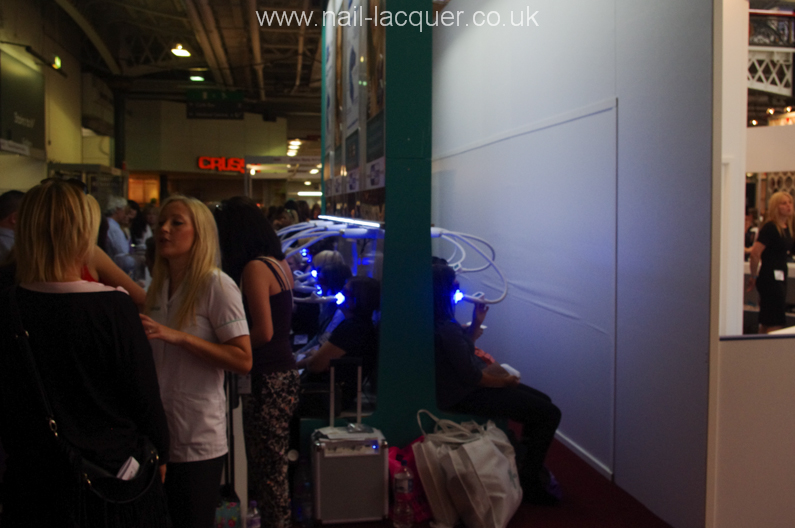 My hands were featured on the GlamLac poster :) They had a buy 2 get 3rd free deal going on.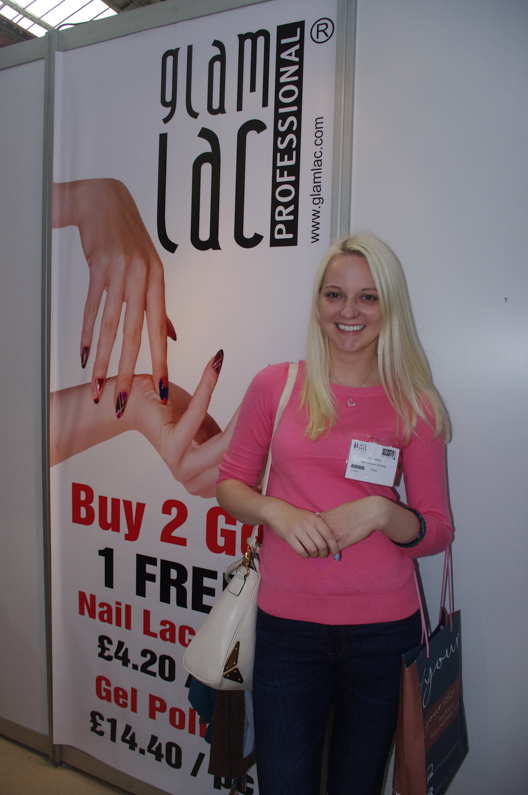 Here's mu haul. I totally should have gotten more stuff. I travelled all this way to London and came back with only 5 nail polishes lol I am disappointed in myself!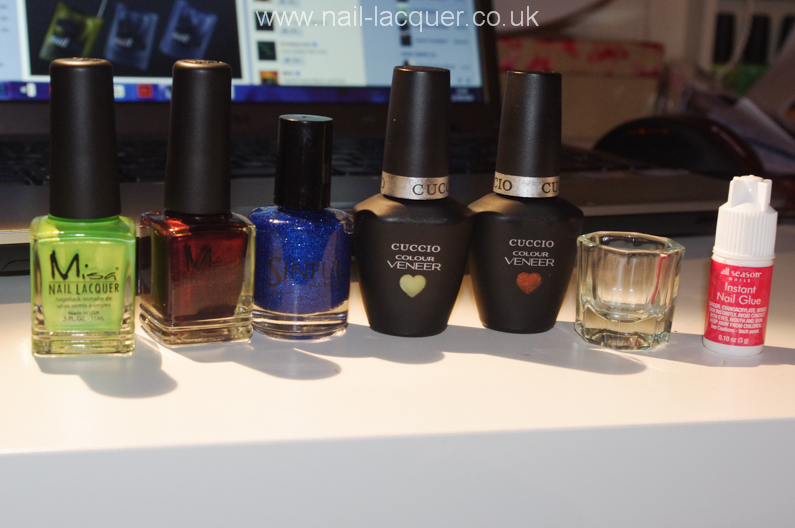 Thanks for checking out my Olympia Beauty post, I'm hoping to go again next year :) xxx