Hello! I have been showing you many swatches, but no nail art. This is not because I don't do nail art. I actually do nail art at least once a week. Sometimes I just end up not getting the post up or in worst case, not even taking any photos. Anyhow, here's my one stroke nail art with China Glaze You're a Mean One.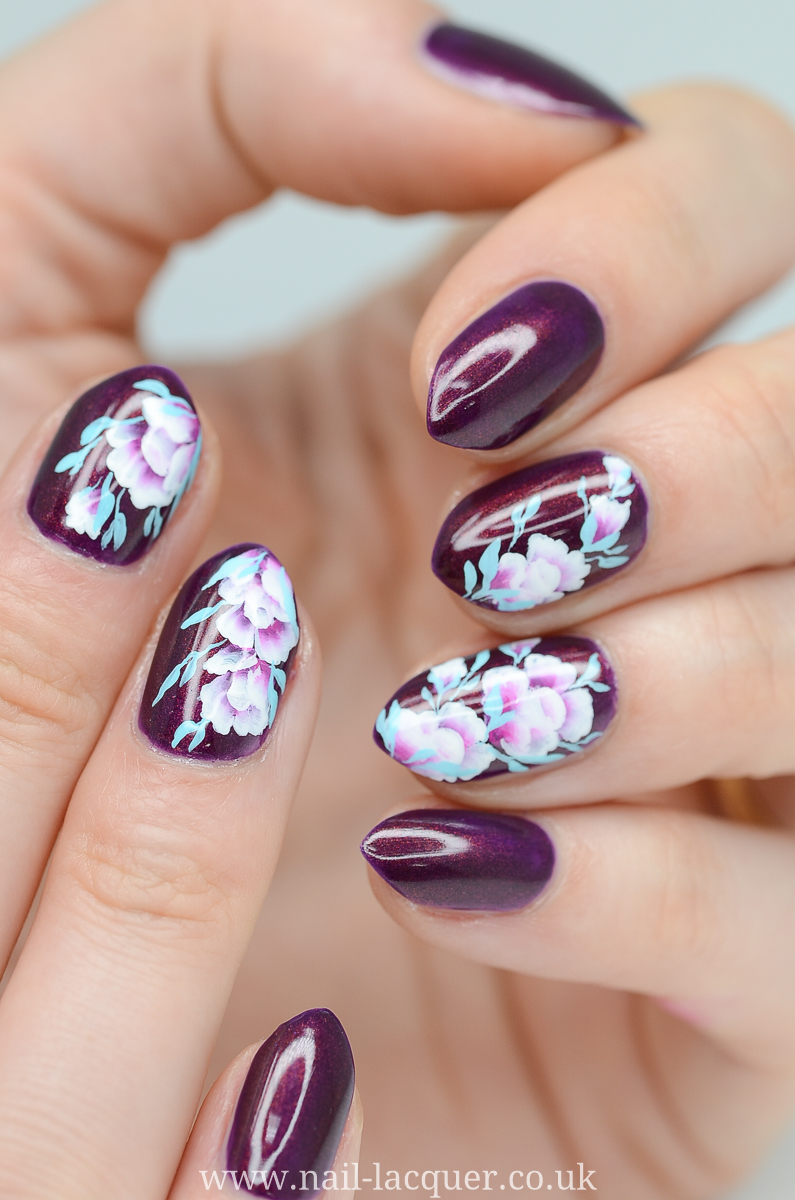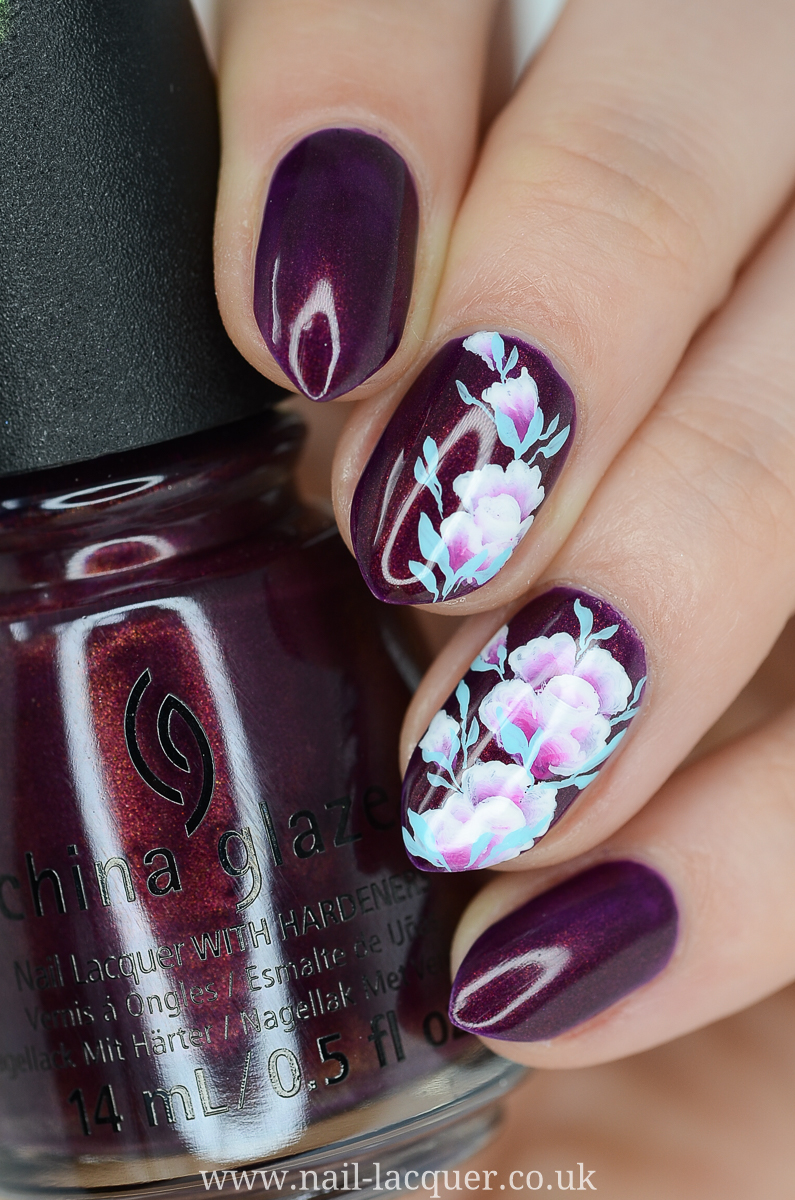 China Glaze You're a Mean One is a gorgeous purple polish full of molten shimmer. This polish was released within the winter 2018 The Grinch Collection. I ended up with a few polishes form that collection on a sale well after the winter. To my disappointment, some of the polishes were proper textured which is my least favourite finish. Obviously, they weren't as bad as these Barry M disasters a couple of years ago.
China Glaze You're a Mean One is definitely the belle of the ball within the collection. It's not a dupe, but is very similar to OPI Diva of Geneva.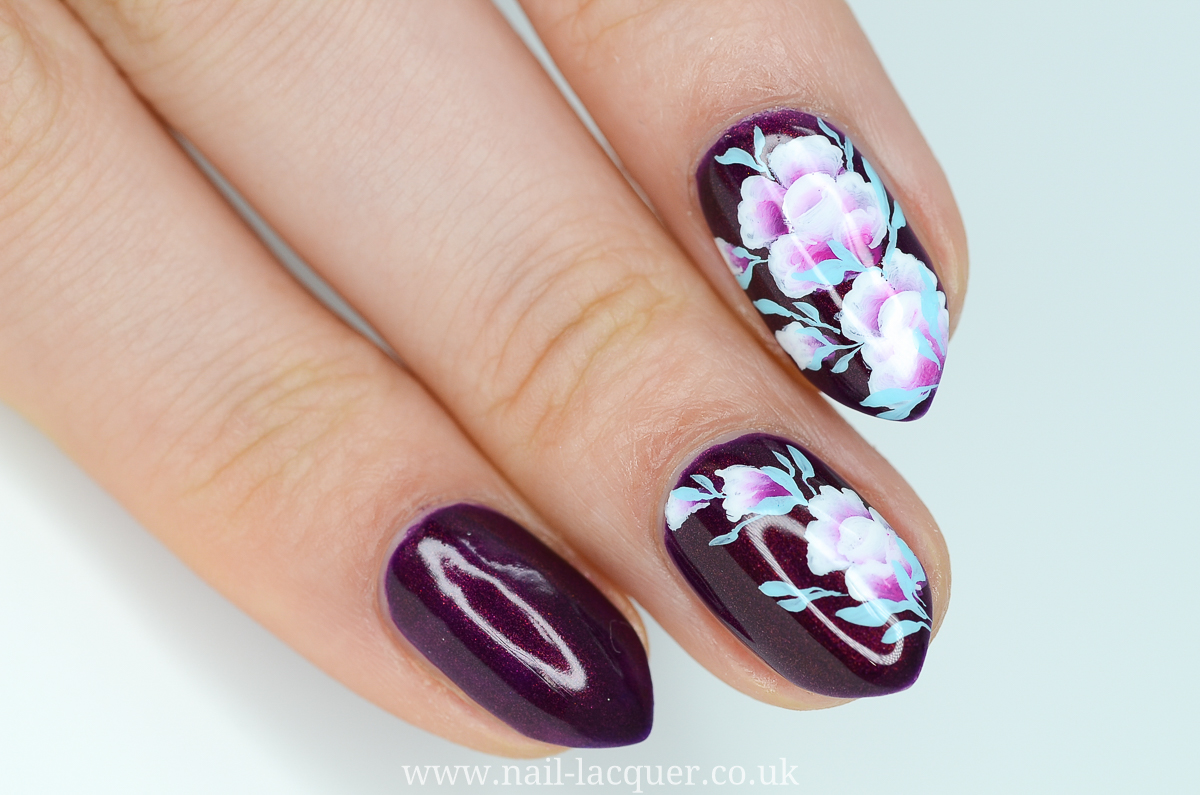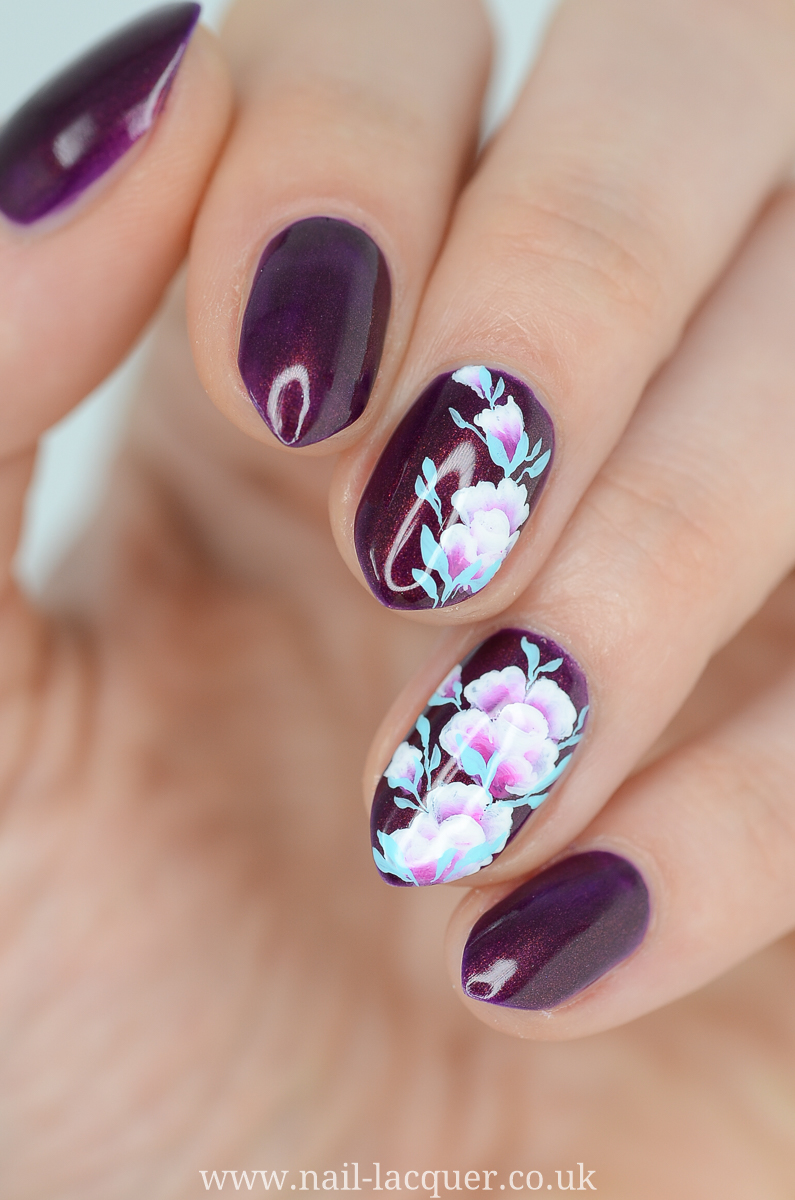 I hope you enjoyed my one stroke nail art :) xxx