Hello, today I have prepared an interesting post for you- I am showing you OPI La Boheme swatch and a dupe. If you don't know yet- La Boheme is one of the more rare OPI's. It's from the Holiday On Broadway 2003 collection and it has a black label (meaning it was made before OPI went 3 free in 2006).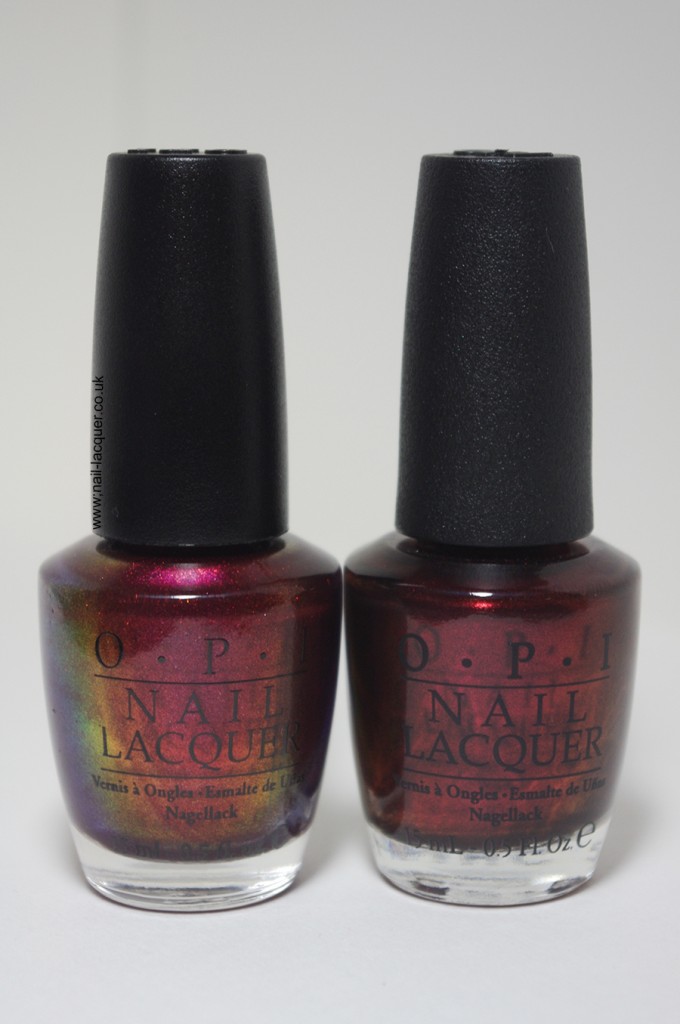 OPI- La Boheme/OPI- German-icure.
When I got Geman-icure just few weeks ago I found out that it is known to be a dupe for La Boheme, I truly loved the color of German-icure but looking at the photos online I loved La Boheme even more.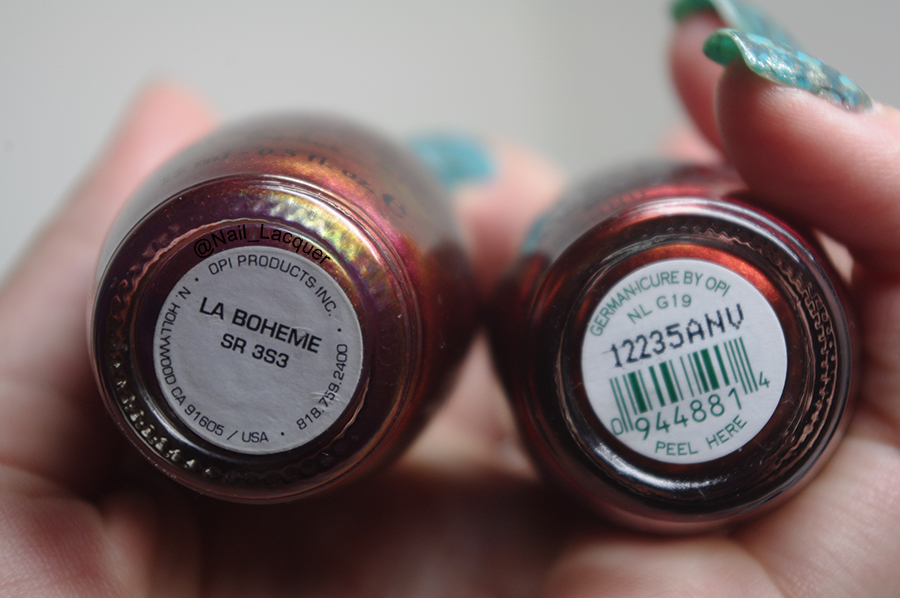 And a lucky person like I am, a week after starting to drool after La Boheme I see it in a blog sale. Despite the rather high price tag I just had to get it. I tend not to spend too much on polishes- OK OK I do- but usually I don't spend that much on ONE polish lol but I just couldn't resist.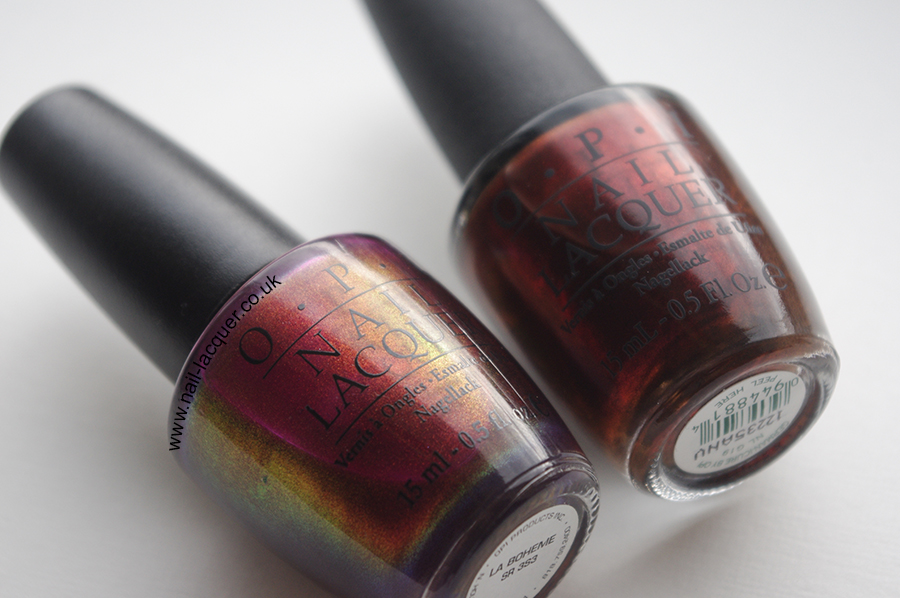 And I am glad I didn't, that polish was totally 100% worth every penny I paid. It is gorgeous!!! In the bottle it does look quite similar to German-icure, however it does have this gorgeous duo chrome where you can see most of the the colors from the rainbow. Even my boyfriend was amazed!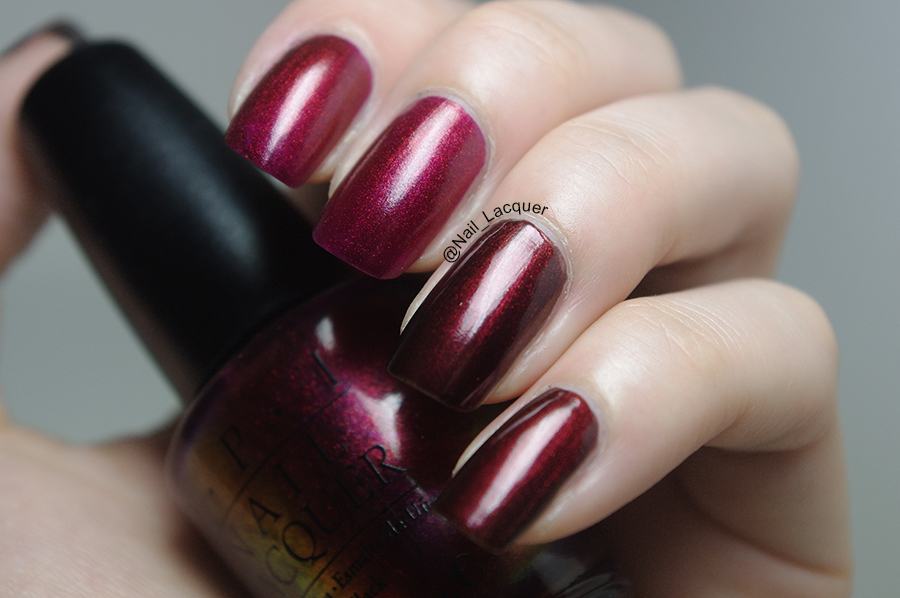 OPI- La Boheme/ OPI- German-icure (artificial light, two coats, no topcoat).
I swatched my first and middle finger with La Boheme and ring finger and pinky with German-icure. German-icure is significantly darker than La Boheme and the red is few tones different (Germani-cure being more orangeish). They look more similar when you polish one coat of black and then add one coat of La Boheme, I did so for my thumb nail and you can see how similar it looks to my middle and pinky finger.
Unfortunately the gorgeous duo chrome seen in the bottle doesn't transfer on the nails that well. I still love it, the gorgeous red makes me feel so feminine and… grown up if that makes sense lol
This polish definitely has a very special place on my shelf and I love it! Do you have a polish that is special for you?
Thanks for reading and I hope that you are enjoying your weekend as much as I am enjoying mine (cleaning and cooking! lol).