Hello! I made a pencil nail art tutorial today. Most of the youngsters are going back to school in the next few weeks. This could be a fun design to wear if you are allowed to wear nail polish at school or if you have children who are attending.
I was inspired to do this design by cedricsmiles from Reddit. Check out her version here. As you can see I changed mine quite a bit. Loved her version tho!
My nails are not quite as sharp as this design would require. I didn't want to file my nails any sharper either. I prefer my nails in a soft curved almond opposite to a very sharp ones.
I wanted the design to be quite easy to do so I didn't use any nail art tools. All you need are yellow (Models Own Sarong Wrap), pink (Models Own Shades), silver (Models Own Chrome Silver), beige (Models Own Nude Icing) and black (Cirque Colors Memento Mori) nail polish. I also recommend to use a base and a top coat. I used matte top coat as well to make the rubbers of the pencils matte.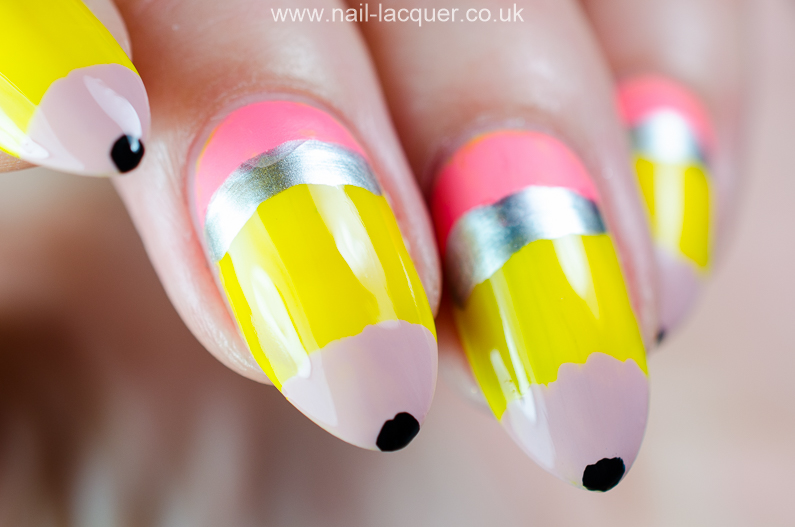 If you are good with details you could add black lines. I didn't do it as I wanted to keep it simple.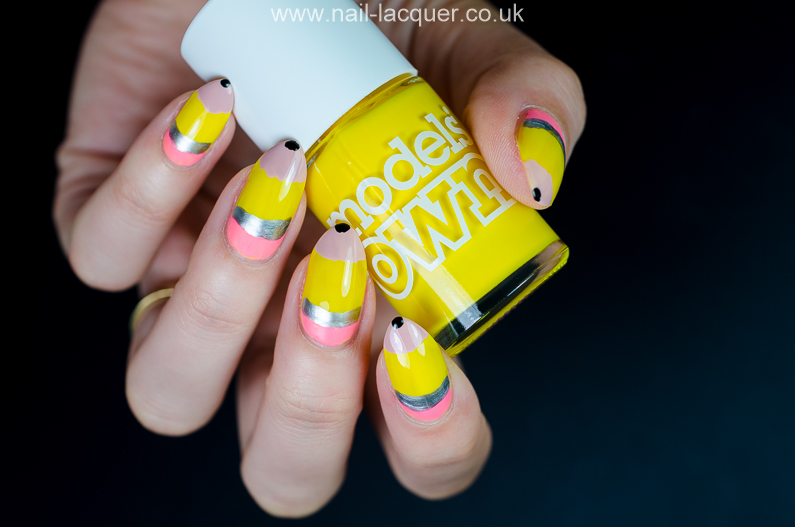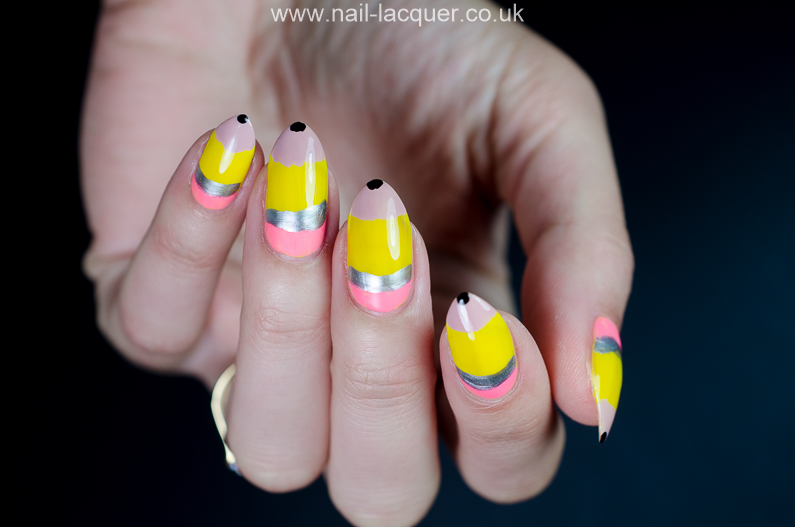 Thanks for reading!