Hi and happy Wednesday! Today I have a glitter topper from a new nail polish brand to show you. The brand is called POSHINALITY. What is unique about POSHINALITY is that all the nail colours are named after fashion and personality types. Today I am going to show you Poshinality Dreamer swatches- I have to admit- I am a big dreamer myself :P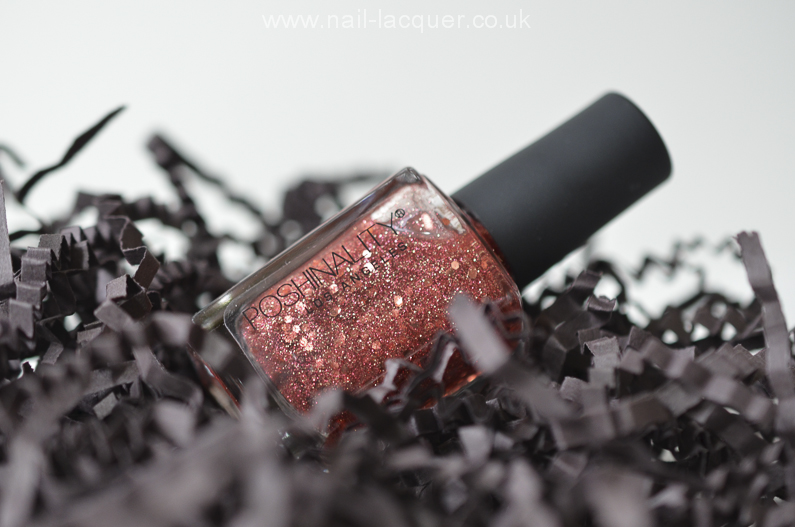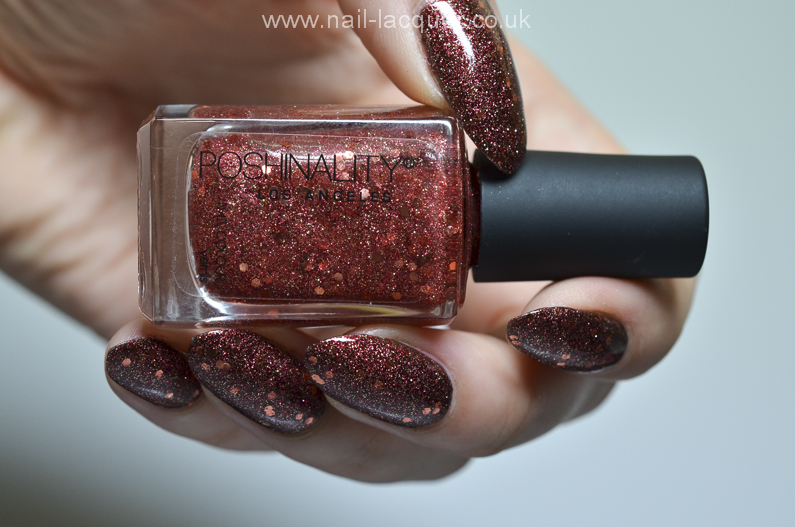 Dreamer is a mixture of tiny gold and chopper and bigger chopper glitter on a clear base. On the swatches I am wearing two coats of Dreamer on top of OPI Germani-cure and a coat of Poshe top coat. The polish had a great glitter density and looked gorgeous with just one coat but even better with two!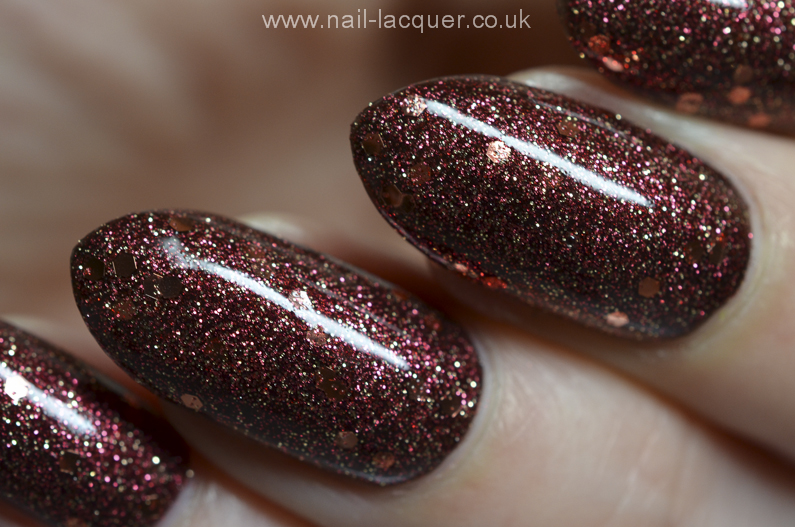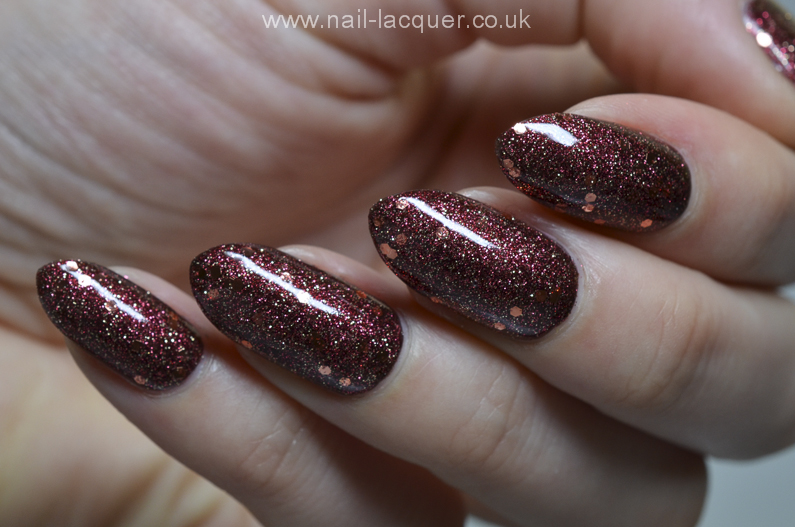 Below you can see two coats of Dreamer worn on its own with top coat.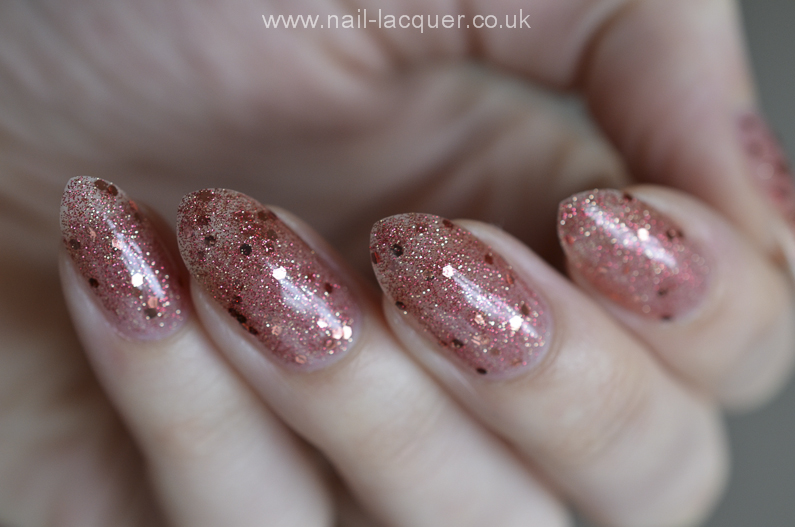 I actually liked it on its own even more, I think it looks very delicate and dreamer-ish like that. Love it!
Overall a beautiful chopper glitter topper! POSHINALITY nail polishes are available at www.poshinality.com and retail for $9.50 (£5.65) each.
*PRESS SAMPLE