I was browsing Facebook the other day and someone posted a photo of their Primark make up haul. The Primark PS Bronze Shadow and Shade Kit caught my eye and soon after I found myself at Primark browsing their make up palettes.
Primark PS Bronze Shadow and Shade Kit
Primark PS Bronze Shadow and Shade Kit consists of 10 eye shadows with both matte and metallic finish. Most of the shadows are quite chalky in texture and a bit hard to blend, but not too bad overall, especially for £4. If you want a perfectly bendable eye shadow palette you would be paying at least 10 x more for it. As or the colours I really love Midnight, the only blue eye shadow in the whole palette. I also loved Sunseeker which is a warm golden eye shadow with metallic finish.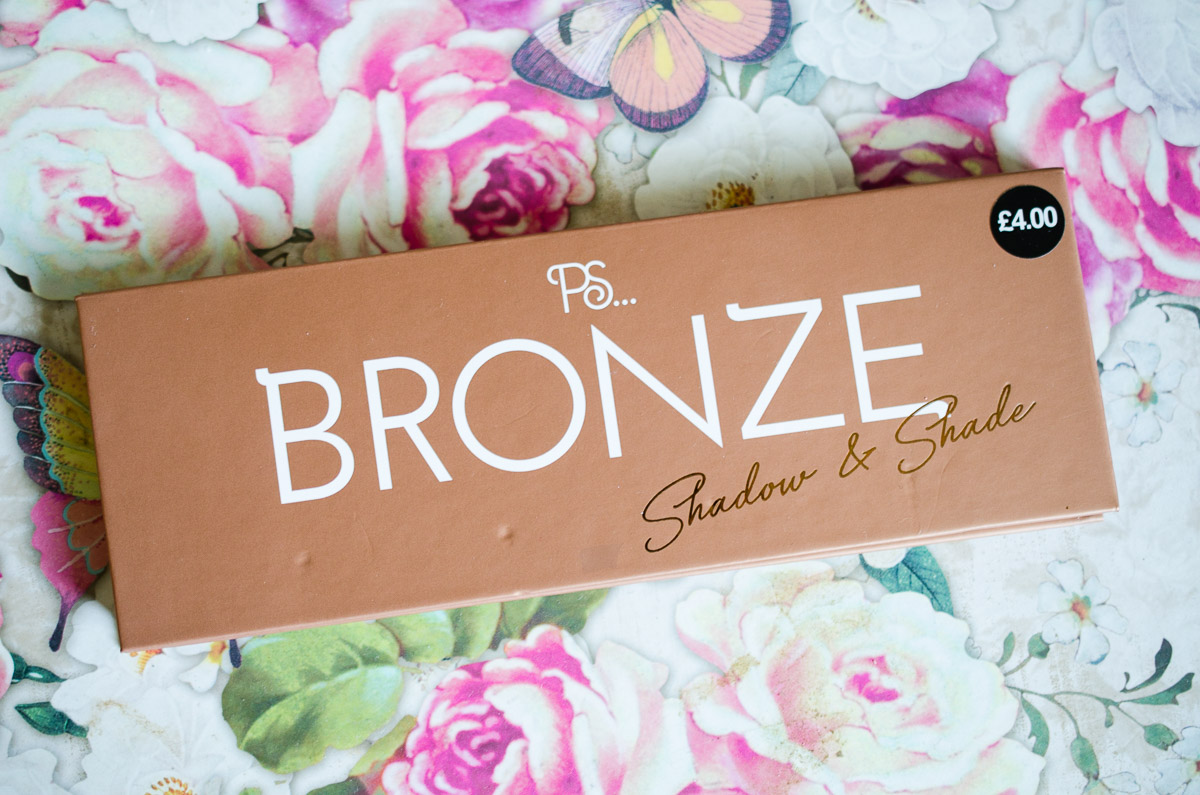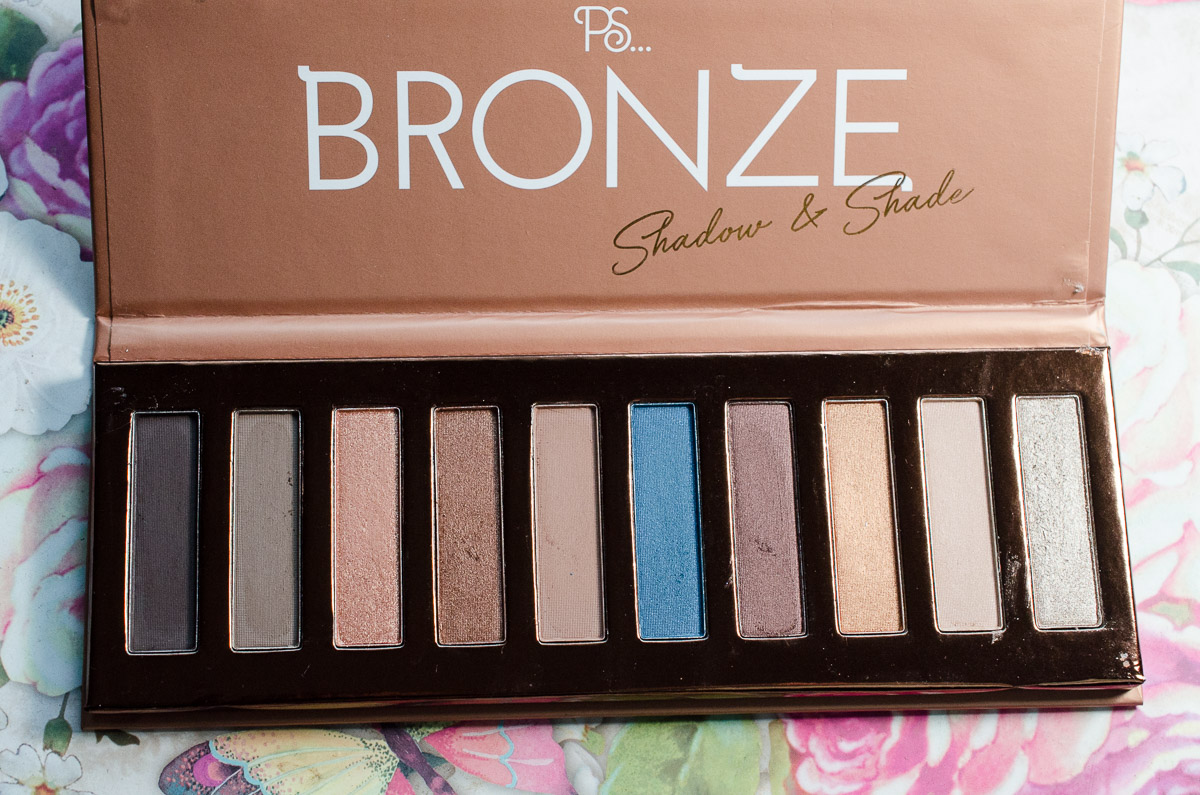 As of the quality of the packaging. It is really reflected in the price lol. It feels and look cheap, but I like how lightweight it is and easy to open, I prefer it over the MUA palette packaging for example.
Now to my eye look. I used NYX HD Eyeshadow base and NYX Jumbo Eye Pencil in Milk (both from Boots) as the base for the shadows.
I then used Deser Dream as the transition colour and applied it all over the above crease area. This was not a great idea, it is way too dark for a transition colour. Took about 5 minutes of blending, but I got there somehow. I would just use a lighter transition eye shadow next time from a different palette. Or maybe Daytrip, however it might be a bit too shimmery for a transition shadow. Or maybe just do what I did and invest some time into blending it out.
I then applied Sunseeker all over the inner and middle eyelid. I applied Road Trip on the outer lid and crease. Then just blended away for aaages. Next I used White Sands on the inner eye corner and a bit on the inner lower lash line area. After that I used the beautiful Midnight all over lower lash line.
I applied Primark Sultry false eyelashes and NYX Vinyl Liquid Liner to finish off the look.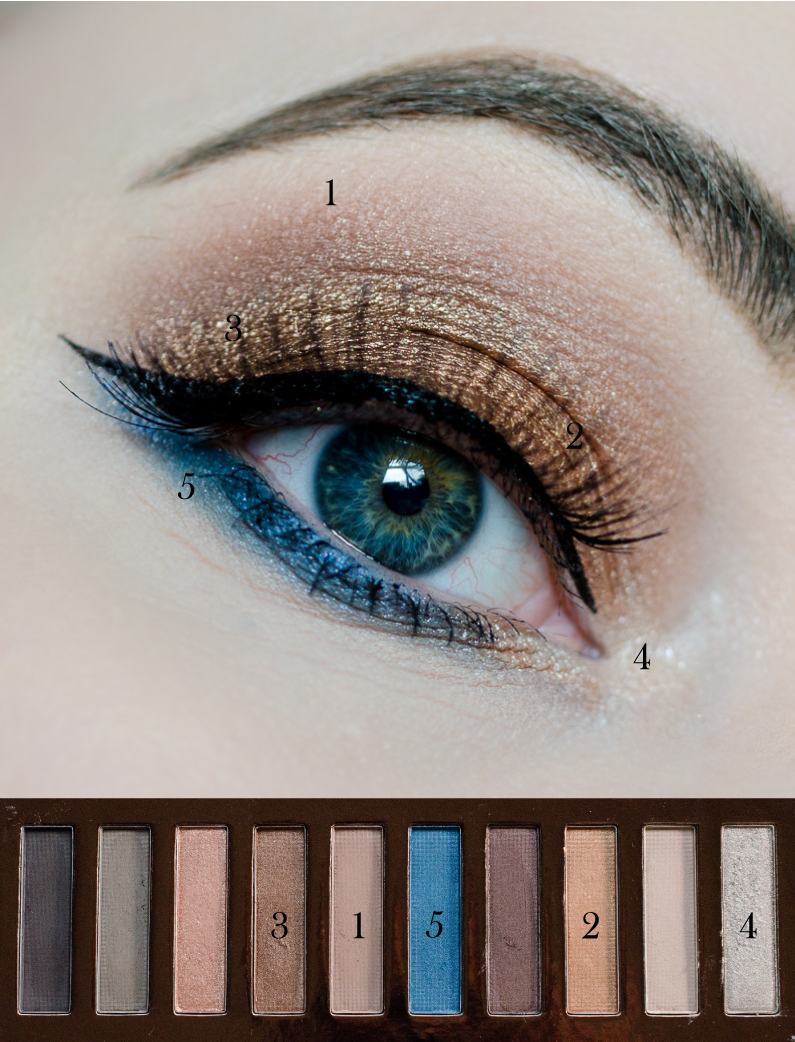 Loving the outcome if I say so myself! :P
Let me know what are your greatest Primark make up and nail purchases below :) Thanks!! xxx