Hey everybody! I uploaded my rainbow nails tutorial on Instagram hours ago and totally forgot to post about it here. Whoopsie!!!
Rainbow nails tutorial
For my rainbow nails I used Color Club Evolution, Twiggie, Almost Famous, East Austin, Flamingo and Wicker Park.
These polishes look absolutely fantastic together, Color Club should have released them all as one set!!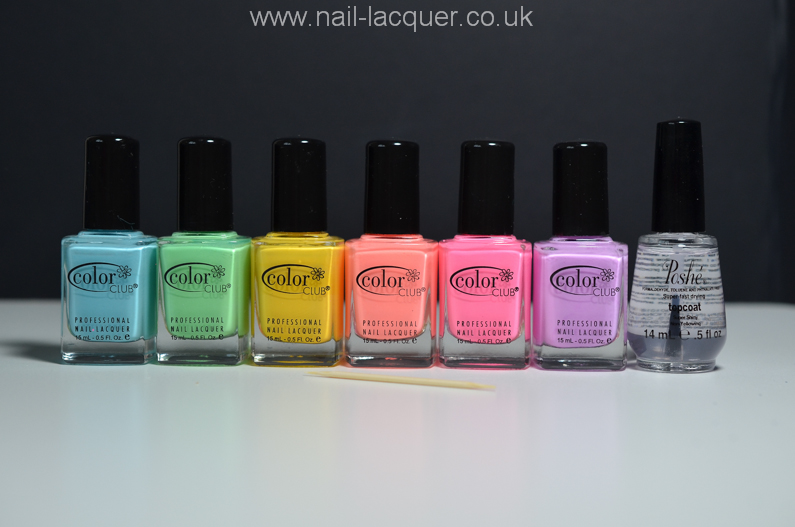 As of tools you only need a toothpick and some fast dry nail polish as you will be using very thick layers of colour.
You can see how I created the rainbow nails from the super quick video tutorial below.
After applying the top coat I recommend you to sit tight for at least 30 – 60 minutes to make sure the thick layers of colour dry properly. I relaxed and watched a TV show and walked away with flawless dent free nails ;)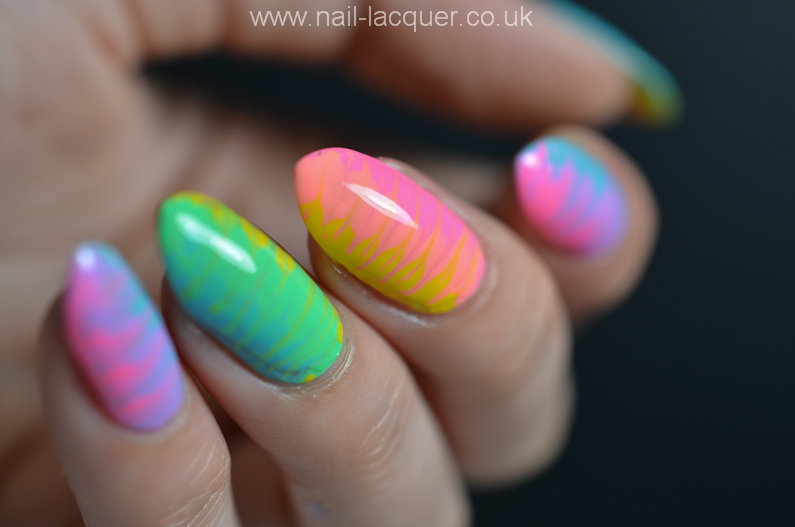 Thanks for checking out my rainbow nails tutorial xxx