Hello! Wow already Friday and the weekend is just half a day away, I bet you all are feeling rather pleased. I know I am. This week I have been in a mood for nail art, probably because seeing all the gorgeous entries for my Nail Art Contest which closes in 7 days so start planning your designs if you wish to enter OR you can enter any of your past design if it fits with the Farewell to summer theme ;) I didn't know how to call my last designs so I named it just red nail art… yeah me and my unimaginative mind lol.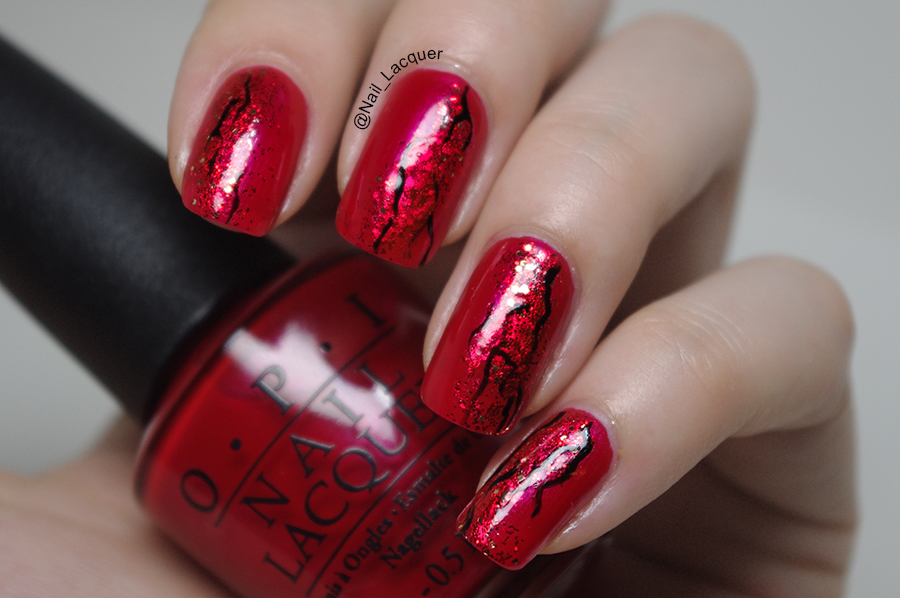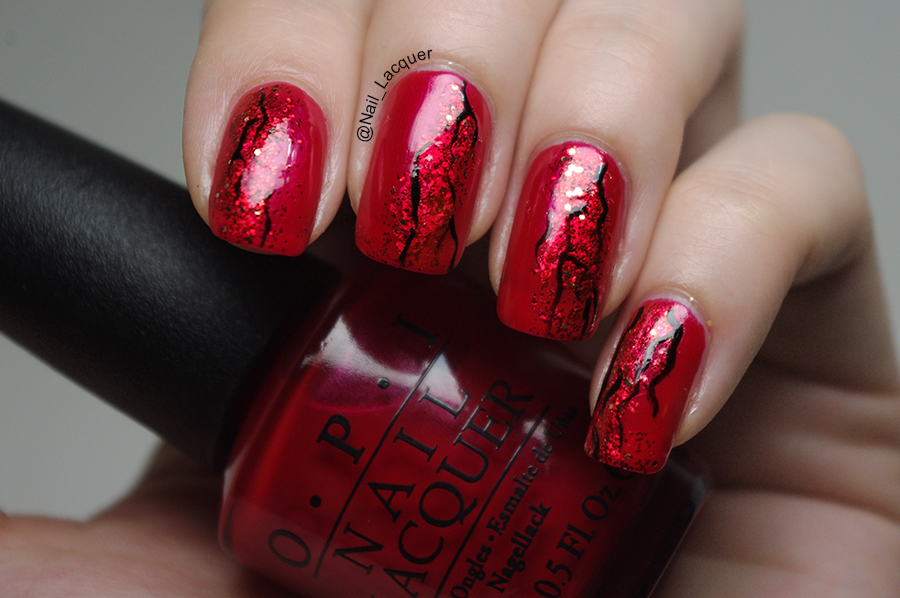 As the name indicates, this manicure is very red. In addition to 2 different red polishes I also used red nail foil. That was my very first time ever to use nail foils successfully. Promise not to laugh but apparently I have been using nail foils the wrong way around all of the few times I have tried it. You have to place it on your nail and the pattern has to be visible to you, I always placed it on the nail seeing the dark backside thinking that the pattern will go on my nail that way… that is just embarrassing I should of not even say how silly I have been lol. But the good thing is that I really like nail foils now and I ordered lots more!!!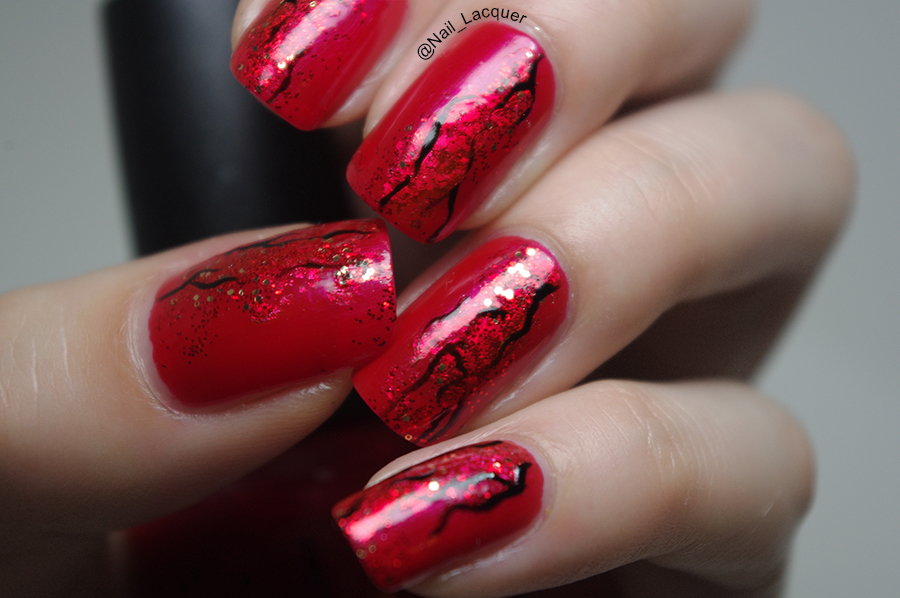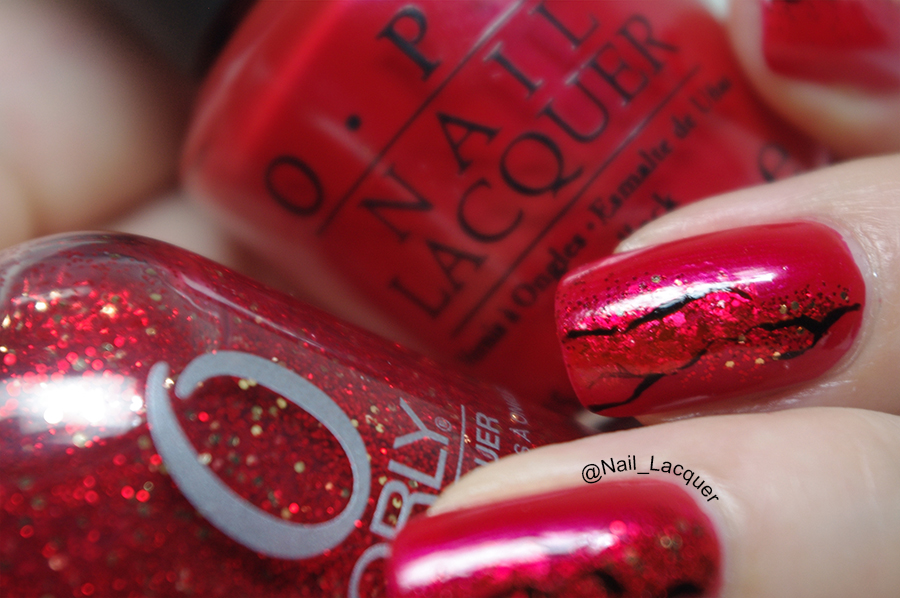 As of the polishes I used OPI The Color Of Minnie as a base (Nail Envy as a base coat under that obviously) and after two coats I added the above mentioned nail foil parts (not covering the whole nail). I then used the sponge to apply Orly Devil May Care which is a lovely (but unfortunately not holographic) red and golden glitter.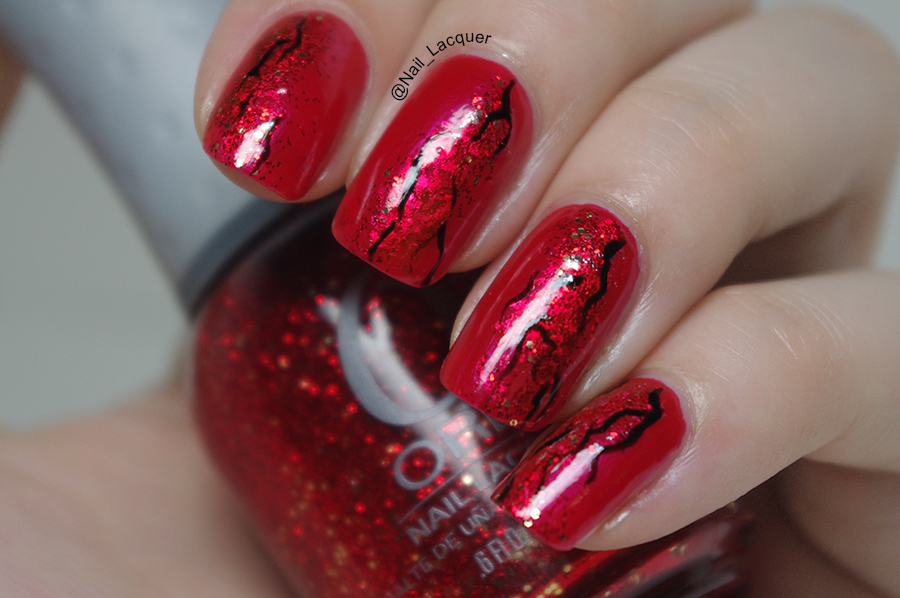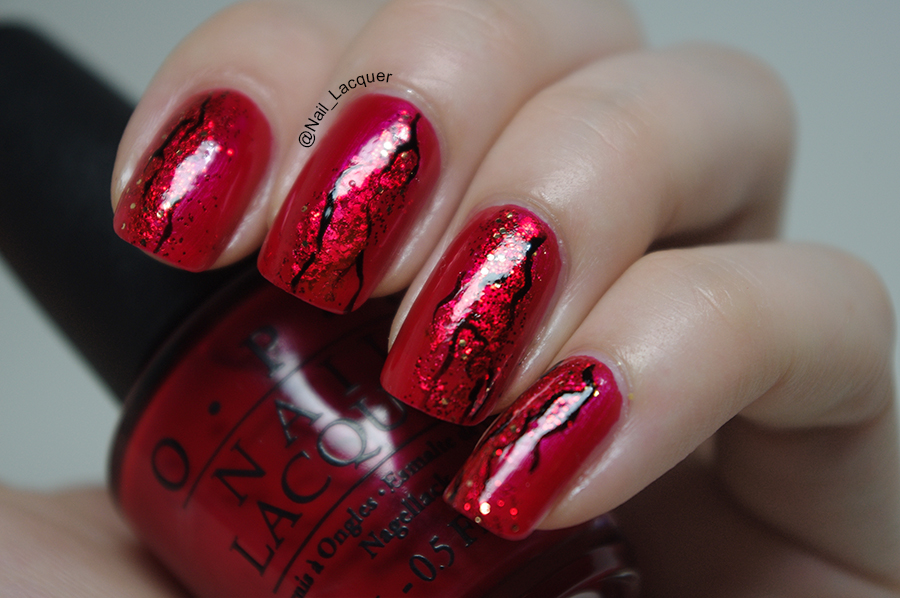 Letting the previous coats to dry I added few "branches" with the much recommended W7 Black which was quite nice to work with but you have to be fast as it is pretty thick (and therefore opaque). I'm sure W7 Black will have it's own post dedicated to it soon, I will test it a bit more with nail art and take my stand on it.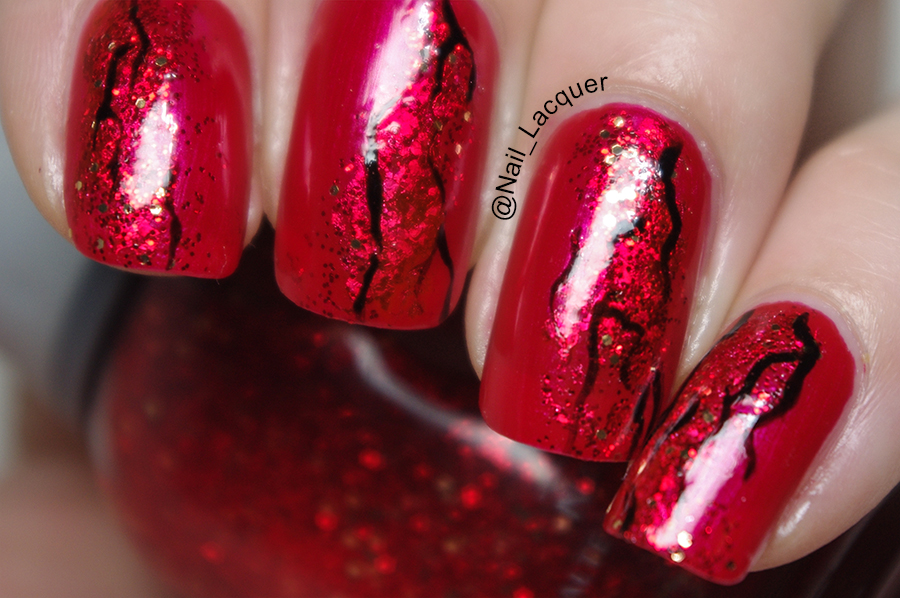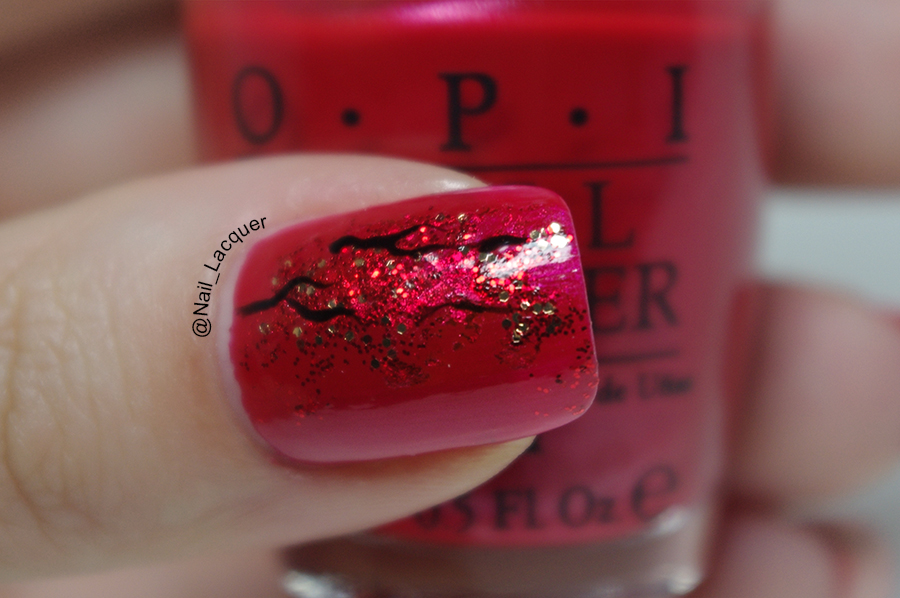 Few close ups to show you the lovely effect you get from putting foil and glitter together. I love it and I think its very unique.
Wow this was a very picture heavy post lol and last night I was complaining that it's hard to photograph red, I did take loads of photos tho. I personally enjoy posts with a looot of photos, however I would like to know what my readers think- do you prefer posts full of images or posts with just 1 or 2 images and more text. Let me know and have a lovely weekend. I am doing my voluntary work tomorrow but probably will be back with more nail art or swatches or even both :P