I chose OPI Alpine Snow, Love is in My Cards* and Never Have Too Many Friends! for tonight's nail art because I simply fancied some red, white and black nail art.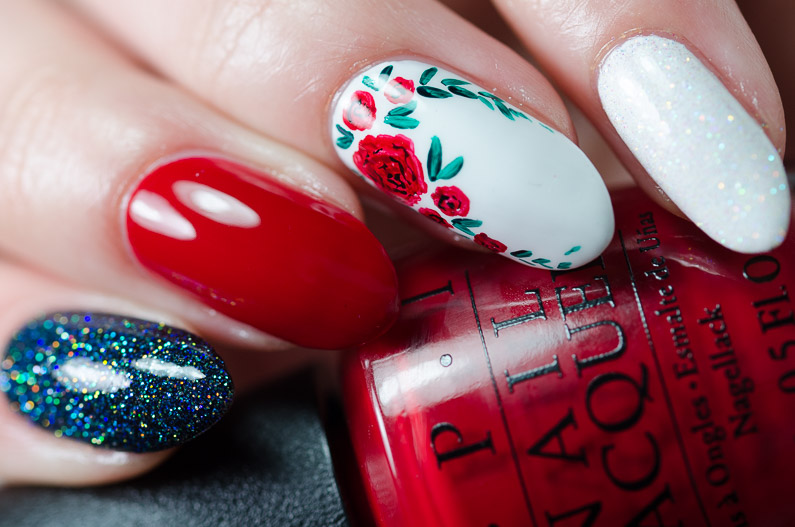 Since all I can paint these days are roses, I obviously had to paint some roses on my ring finer.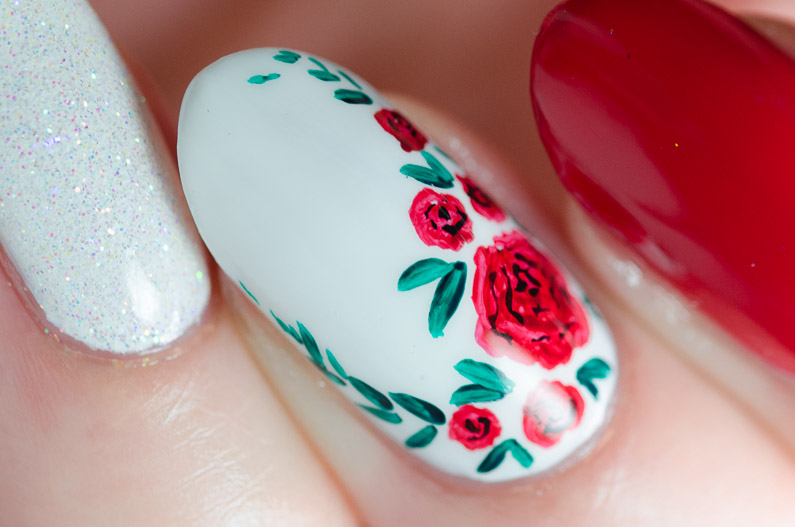 On my index and pinky, I decided to add a bit of glitter. I got the glitter from Ebay for just 99p, find it here. It is not quite the 'mermaid effect' as advertised, but it still looks pretty decent on the nail. And you get a lot of it, more than the usual round pots.
I am wearing it over black and white, it looks lush on both, a bit more subtle on the white pinky, but so stunning over black.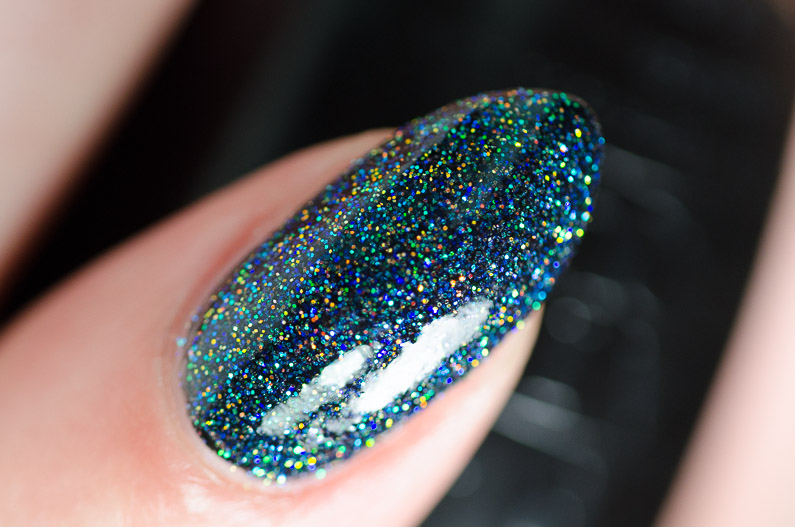 On my thumb I was wearing simple black dots… just because I ran out of creativity and it was easier than painting more roses. Hey, a girl can be lazy on a Sunday night, can't she!? But it appears thumbs didn't even make it on the picture, nevermind.
Thanks for reading!
*PRESS SAMPLE