Hi friends! Today I am showing you three GlamLac neon swatches. In addition to the swatches I am also demonstrating some neon flower nail art. The flower nail art might be familiar from my Nail art template post ;)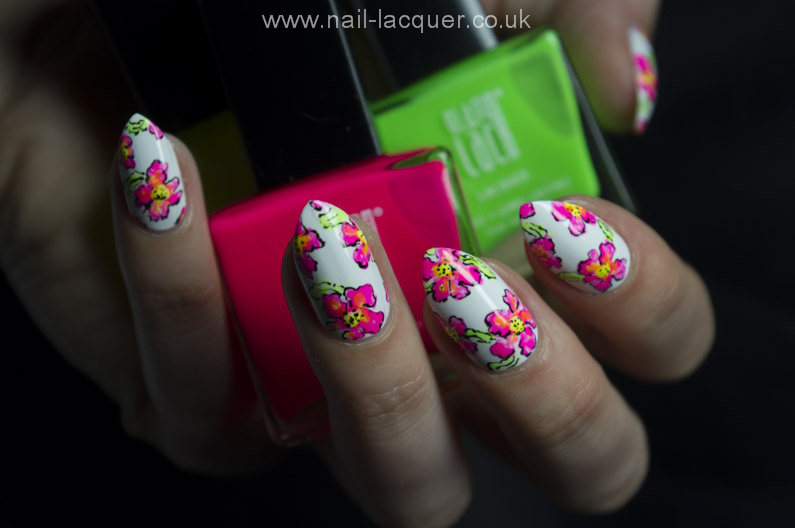 GlamLac Electric Yellow
Electric Yellow is a neon yellow polish with creme finish. On it's own (first  two swatches) it is not the brightest and there is some visible nail line. However, put it on top of a  white base and you'll see the brightest neon yellow possible ;)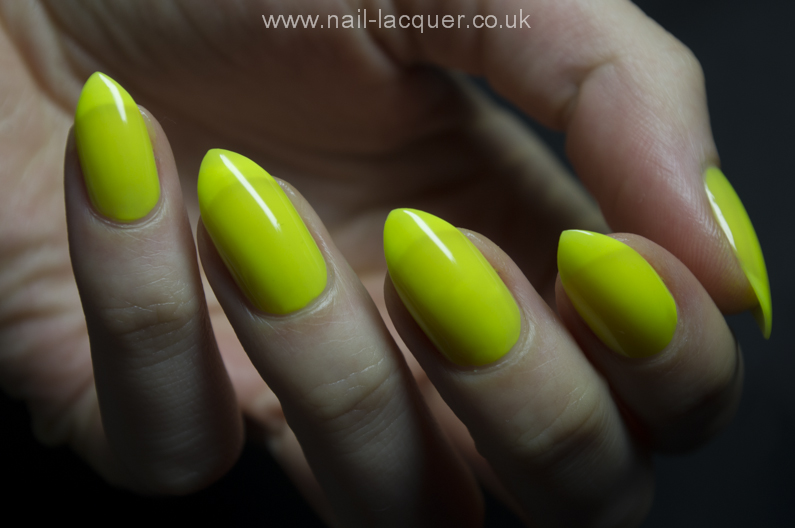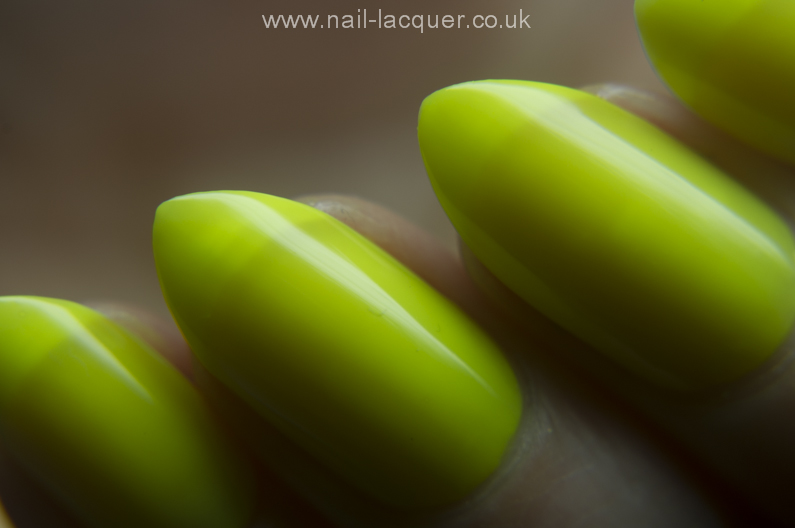 With white base: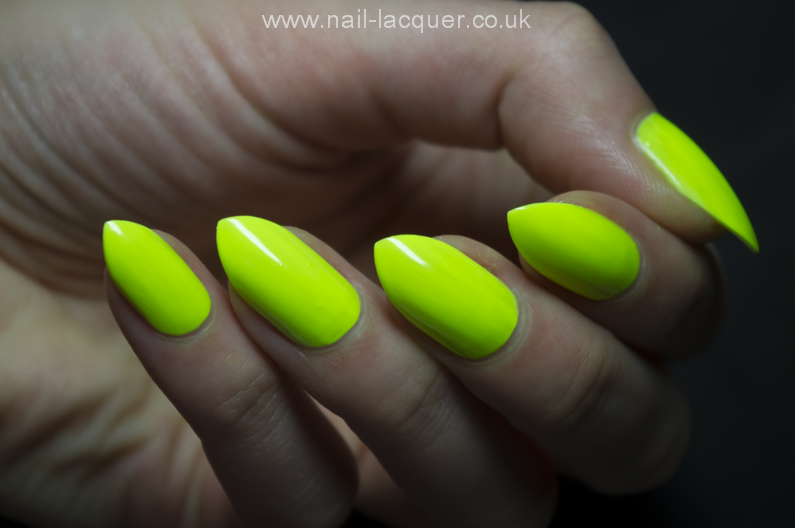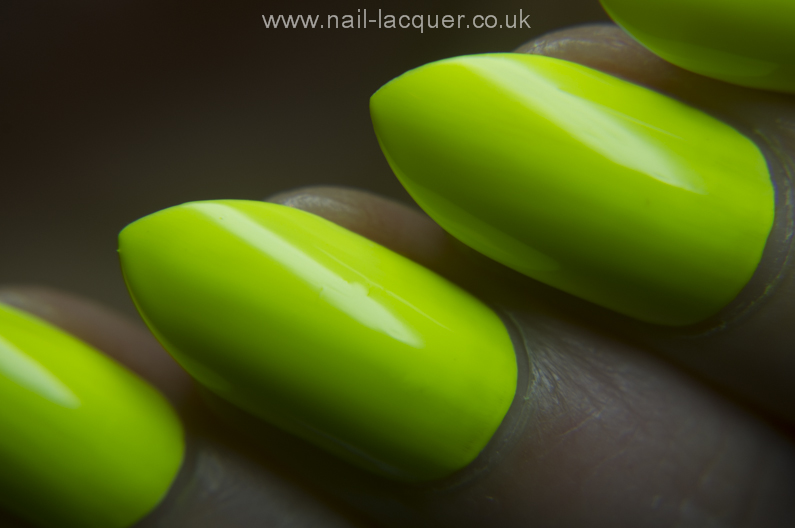 The formula was very easy to work with and the drying time very reasonable. I prefer it to the Illamasqua Rare nail polish that I reviewed not long ago.
GlamLac Neon Apple
Neon Apple is a neon green polish with creme finish. Again, pretty sheer on it's own but much better on top of a white base.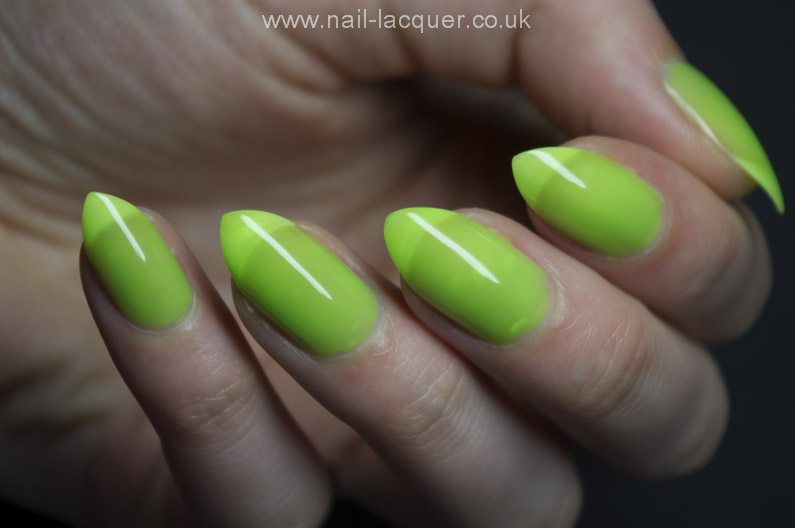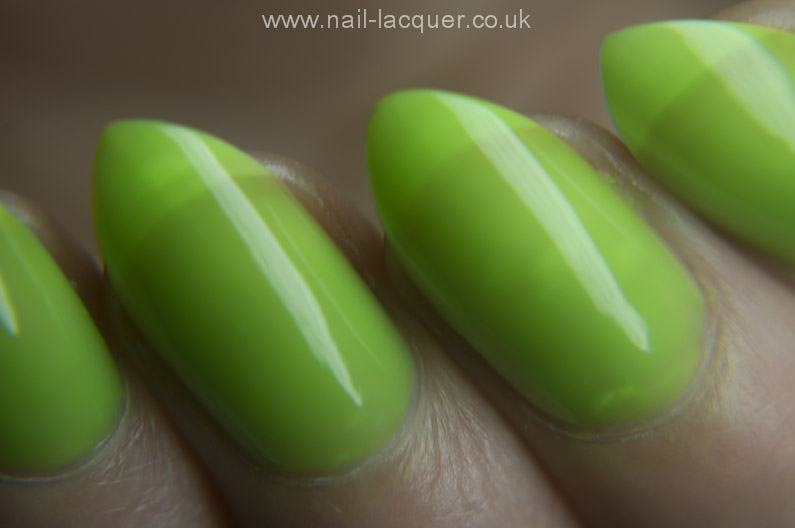 With white base: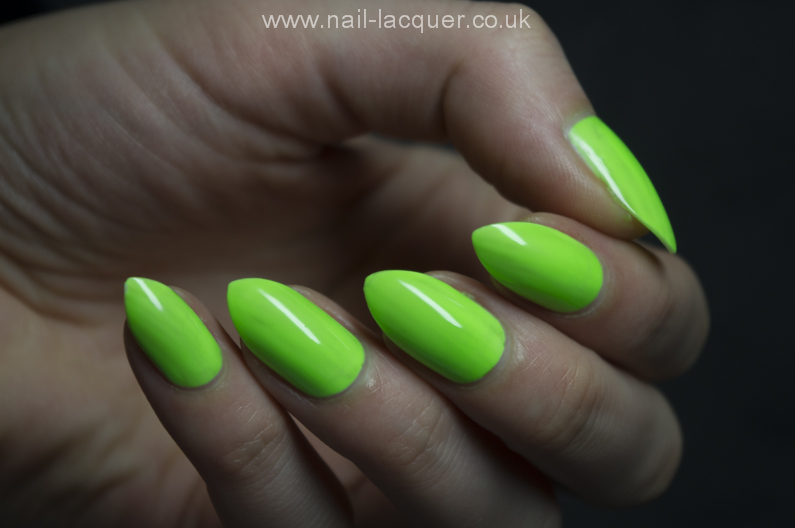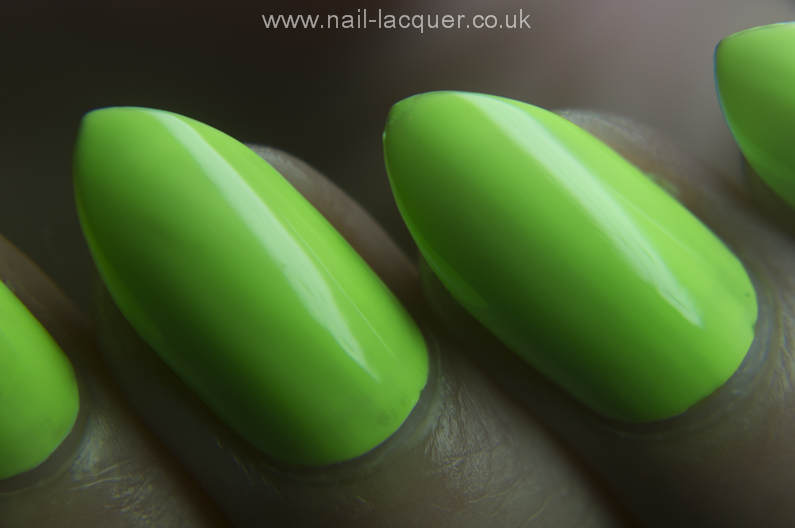 GlamLac Neon Pink
Neon Pink is, as the name clearly indicates, a neon pink colour with creme finish. Neon Pink was quite bright on its own, but putting it on top of white made it 10x brighter creating the brightest pink polish my eyes have even witnessed!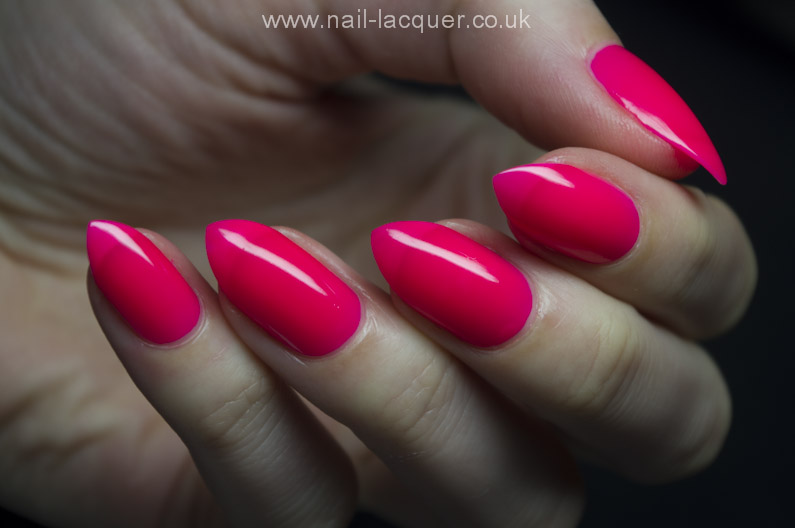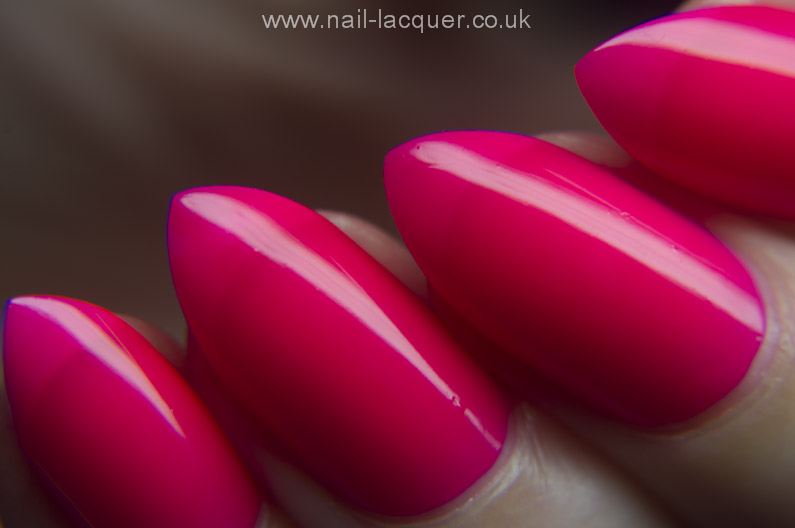 With white base: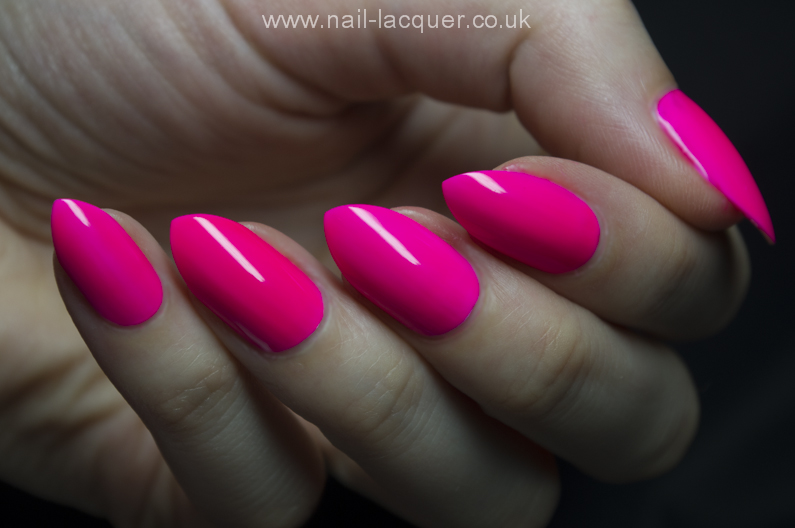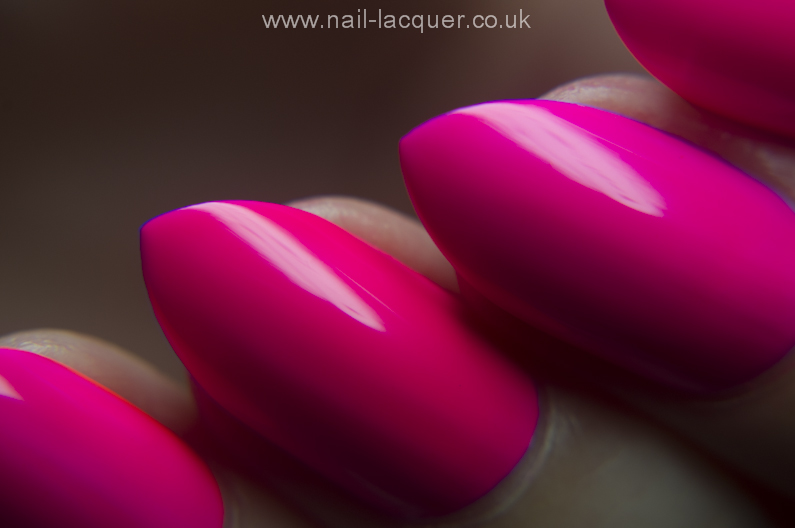 Whereas I preferred Electric Yellow and Neon Apple on a white base, I liked Neon Pink on it's own. It was beautifully bright with the white base but I loved the depth it had without a base (I kinda don't mind visible nail line these days but I know some of you don't like it at all :P).
As of formula all three were equally amazing, no complaints at all. You can buy GlamLac polishes via TNBL, each polish costs £4.20 . With each of your purchase you can also earn reward points which are worth £0.15 per GlamLac polish.
For the nail art I started off with OPI Alpine snow as a base, I then added flowers using Neon Pink. I topped the middle of the flowers with Electric Yellow. Good thing about sheer polishes is that they mix well in nail art. Putting the yellow on top of the pink created some nice bright orange shades in the centre of my flowers. I created green leaves using Neon Apple, again using the sheerness in my advance, I played around with the opaqueness and polished some parts darker than others. I topped it all up with GlamLac Dry Me Fast top coat.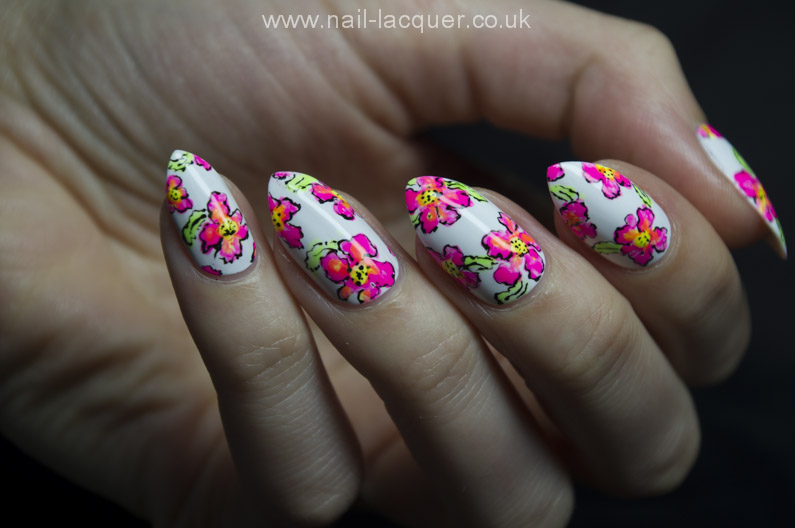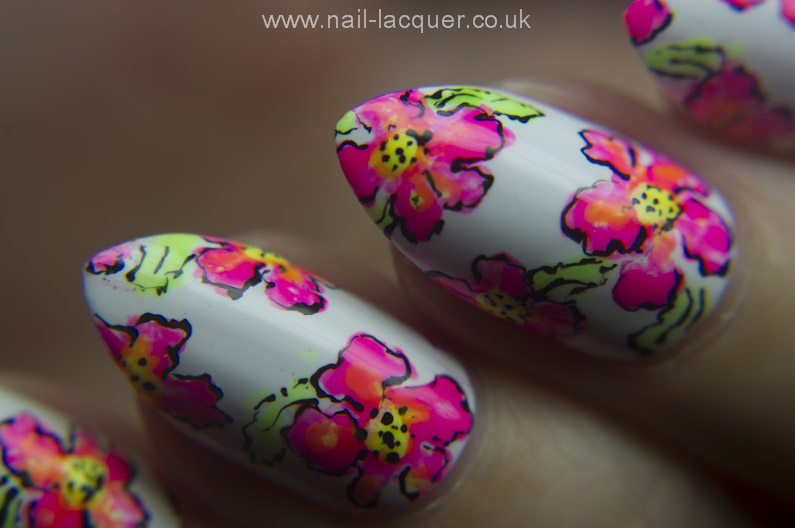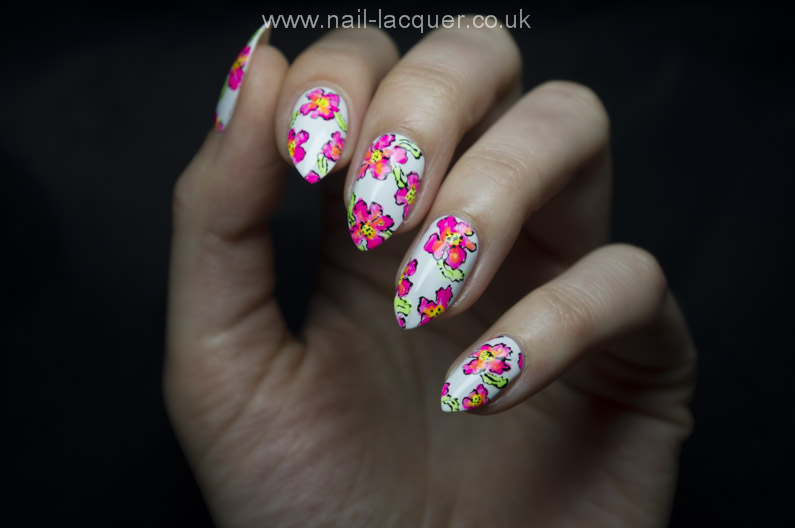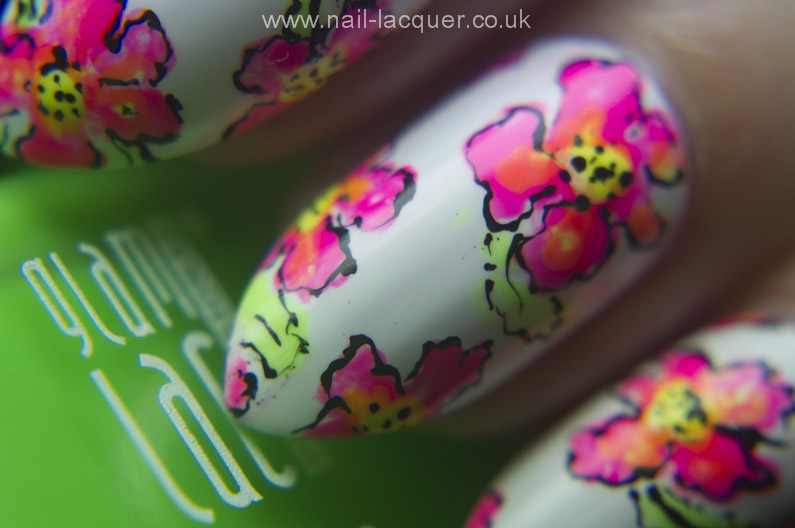 Well I hope you enjoyed my GlamLac neon swatches and bright flowers!!! Let me know what you think in the comments :) xoxox
*PRESS SAMPLE