Hey and happy weekend! I had a long lie in today but I am still feeling sleepy :P Anyway, here are the Reddit alien nails I made last night. About 1 year ago this website inspired me to get into nail art and start sharing my nail photos with other people. I found the original image from this and several other websites, so I have no idea who is the original author I am afraid.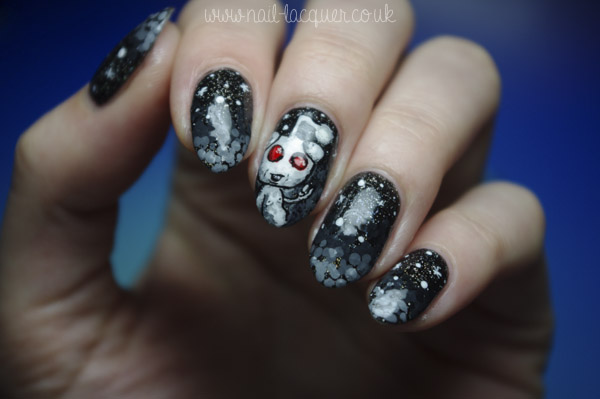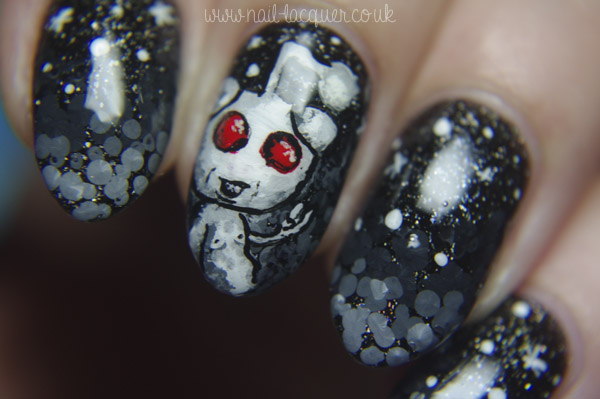 For the base I used Zoya Storm AGAIN- that's the third time I am using this amazing polish since I got it 2 weeks ago :P Must be amazing or what! For the nail art I used a dotting tool and small nail art brush and black/white/red acrylic paints. I topped it all op with several layers of Gelous/Poshe because the acrylic dots dried a bit bumpy.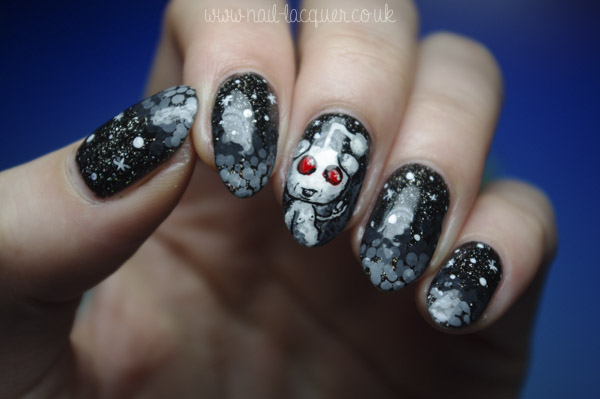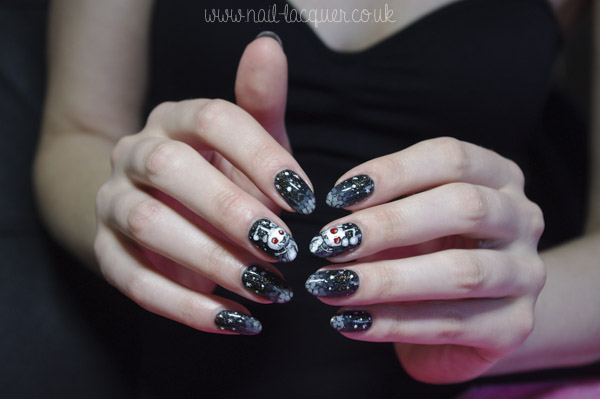 As usual, I did both of my hands :P I think the little aliens look adorable, one part of me wants to play with some of my Christmas untried polishes but the other does not want to "kill" the aliens as of yet.
Thanks for reading and have a lovely Saturday!!! xxxx