Hello! I got bored of my Christmas tree nails already and decided to do some reindeer nail art.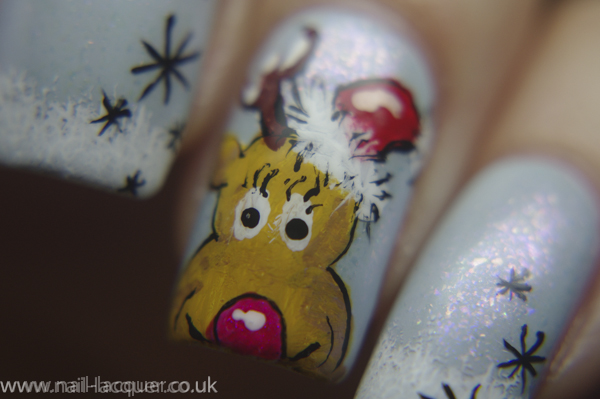 I started off with the usual two coats of Nail Envy, then added two coats of own handmade light blue polish and topped it with one coat of OPI Nothin Mousie Bout It.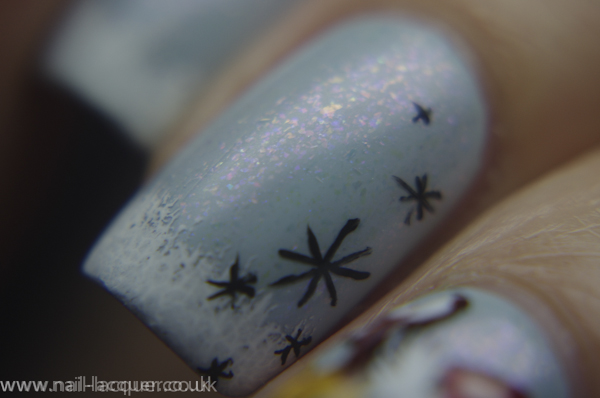 OPI Nothin Mousie Bout It is a cute pink mixture of hearts and tiny duo chrome flakes. I decided to leave out the heart glitter for now.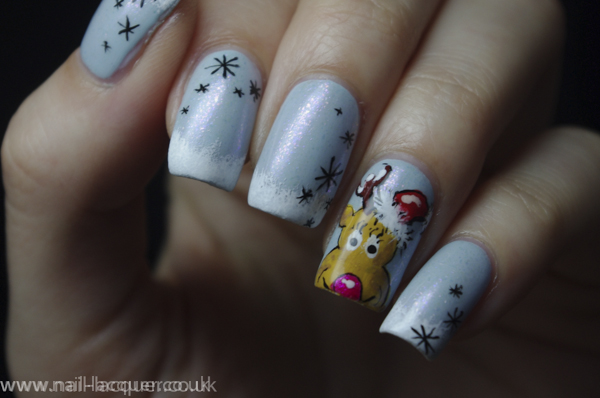 I added most of the details using acrylic paints and a thin nail art brush. For the shiny nose I used Color Club Wing Fling from the Take Wing Collection.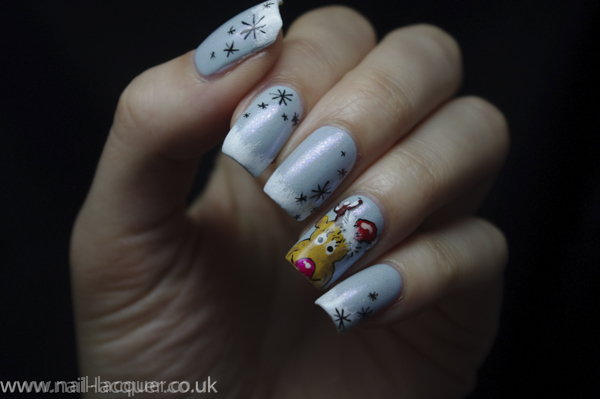 I am proud to announce that after months of practising I am able to achieve detailed nail art on BOTH or my hands :D However, I did make one mistake, can you spot it?
Haha yes, it's the reindeer hat- should of been opposite side on the other hand :P Never mind, just gives me another reason to do more Christmas nail art before 25th!
Thanks for reading and have a fabulous Sunday!