Hello! Welcome to yet another vintage nail polish feature. Over time, I have managed to accumulate five Sally Hansen Chrome Nail Makeup polishes. As you can see from the photo, some of these have had a pretty rough life.
Sally Hansen Chrome Nail Makeup review
Sally Hansen Chrome Nail Makeup range was released in early 2000's. I know this because the year 2001 is marked on all the bottles. I assume that that it must have been the year they were released. Furthermore, there isn't many blog posts featuring these beauties. This makes me believe that these polishes were popular before blogging became a thing.
As mentioned earlier, some of the polishes (Ruby, Aqua and Garnet) are basically brand new, whereas Pure and Jewel both look like they are twenty years old. As a matter of fact, I remember getting Jewel last year. It was completely dried up in the bottle. Interestingly, adding plenty of nail polish thinner helped me to bring it back to a completely usable condition. If you are interested, I am using this nail polish thinner to retrieve my polishes. Regardless, whereas usable, the polish appeared quite different from the others. Not in a bad way necessarily.
All in all, these polishes are very similar in the formula. They are 'foil' finish polishes which means that they dry fast, but show every little imperfection that you have on your nails. Colour wise I found them all very wearable.
As mentioned, these have been all long discontinued. However, Sally Hansen did release a similar collection back in 2014. I think this was in USA only. See the swatches at The Polished Mommy's blog here. Thinking back, foil finish did a comeback around 2014 because now discontinued Models Own also did a big foil polish collection. See my swatches here.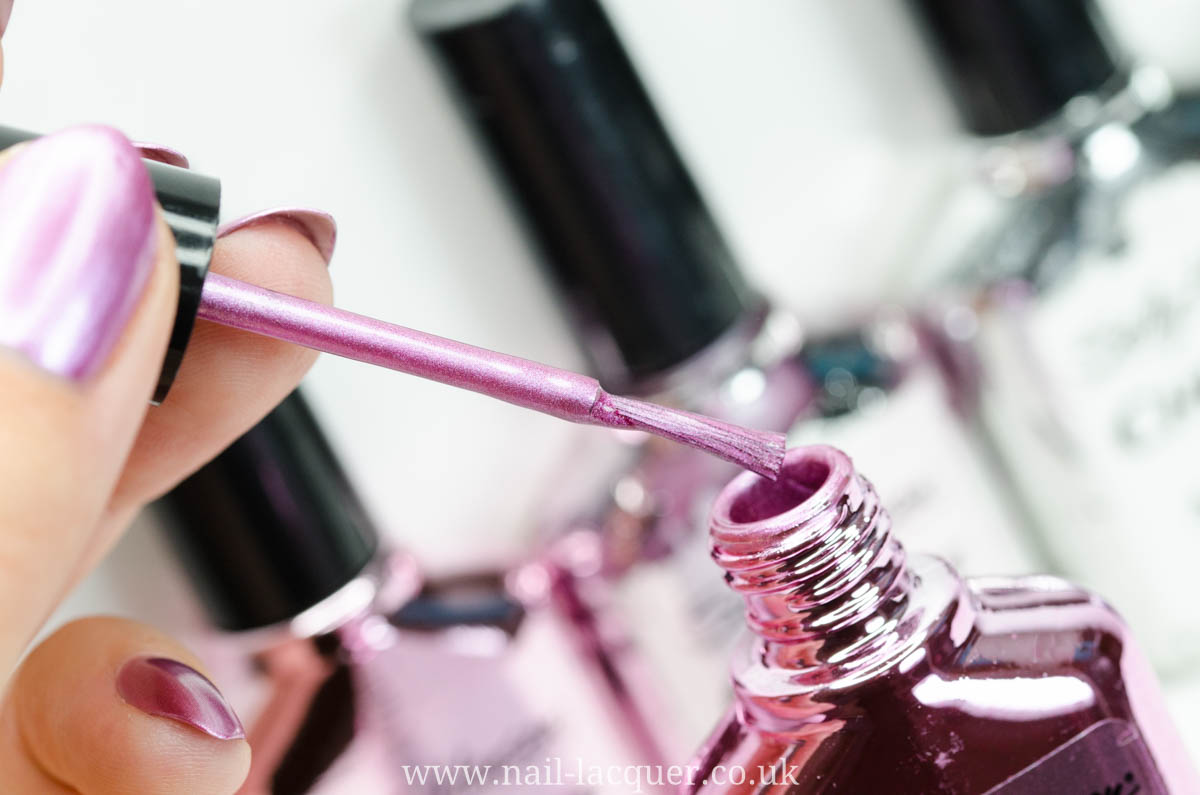 Sally Hansen Chrome Nail Makeup swatches
On the swatches I am wearing two coats of each polish with no top coat.
Aqua
Pure
Jewel
Ruby
Garnet
Thanks for checking out my swatches, hope you have enjoyed them :)
Nail Lacquer UK rating: