Hello! Following my China Glaze But Of Corpse swatch I am showing you some very scary Halloween nail art that I created.
I also made a tutorial in case you wish to wear these gruesome nails for Halloween (I'm uploading it early so you'll have time to get all the products and get your practice on).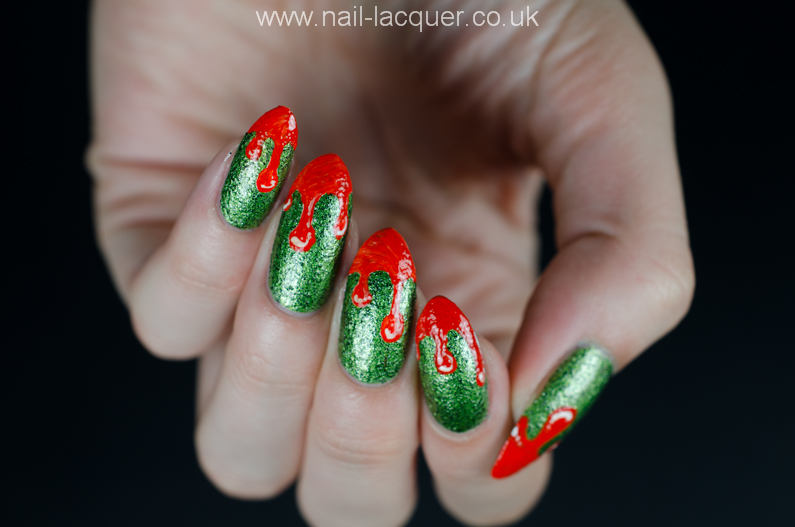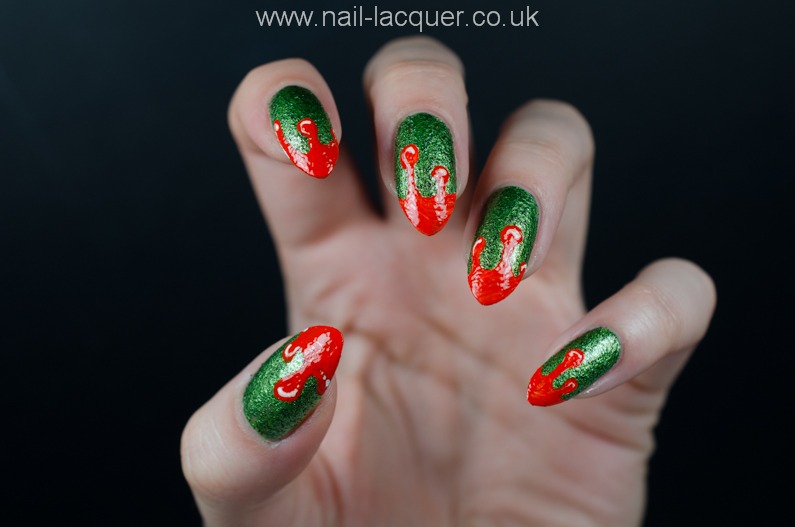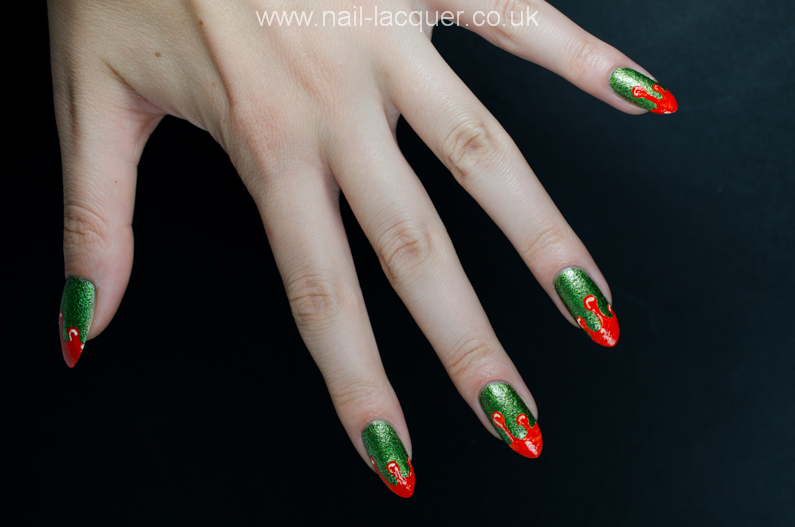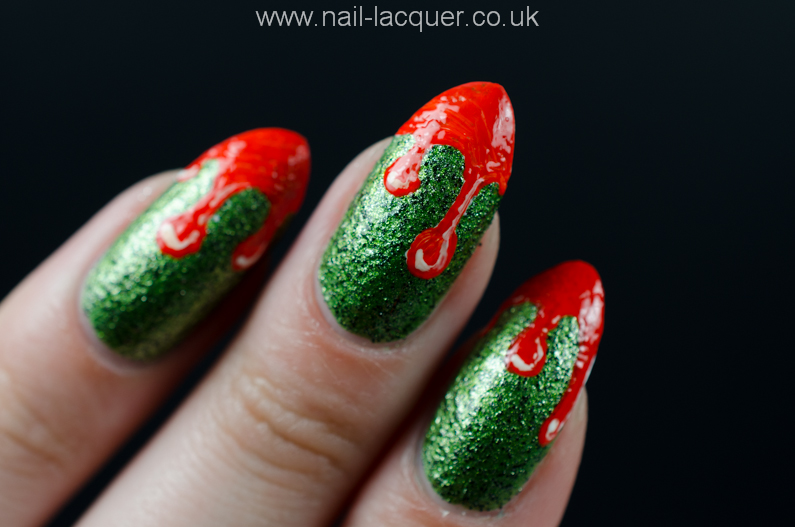 For this gore-looking-bloody-fingertip-manicure I used China Glaze But Of Corpse as a base.
I then used Titanium White and Vermilion Red acrylic paints to draw the blood drops.
I topped it all up with Poshe top coat.
Check out my video tutorial below to see how I did it :)
Thanks for checking out my scary Halloween nail art, I hope I didn't scare you too much with my bloody nails! :D xxx