Quite a few weeks ago now I was sent the Sensationail polish to gel transformer kit and I have taken the time to get to know the product a bit before posting the review.
Sensationail polish to gel transformer kit review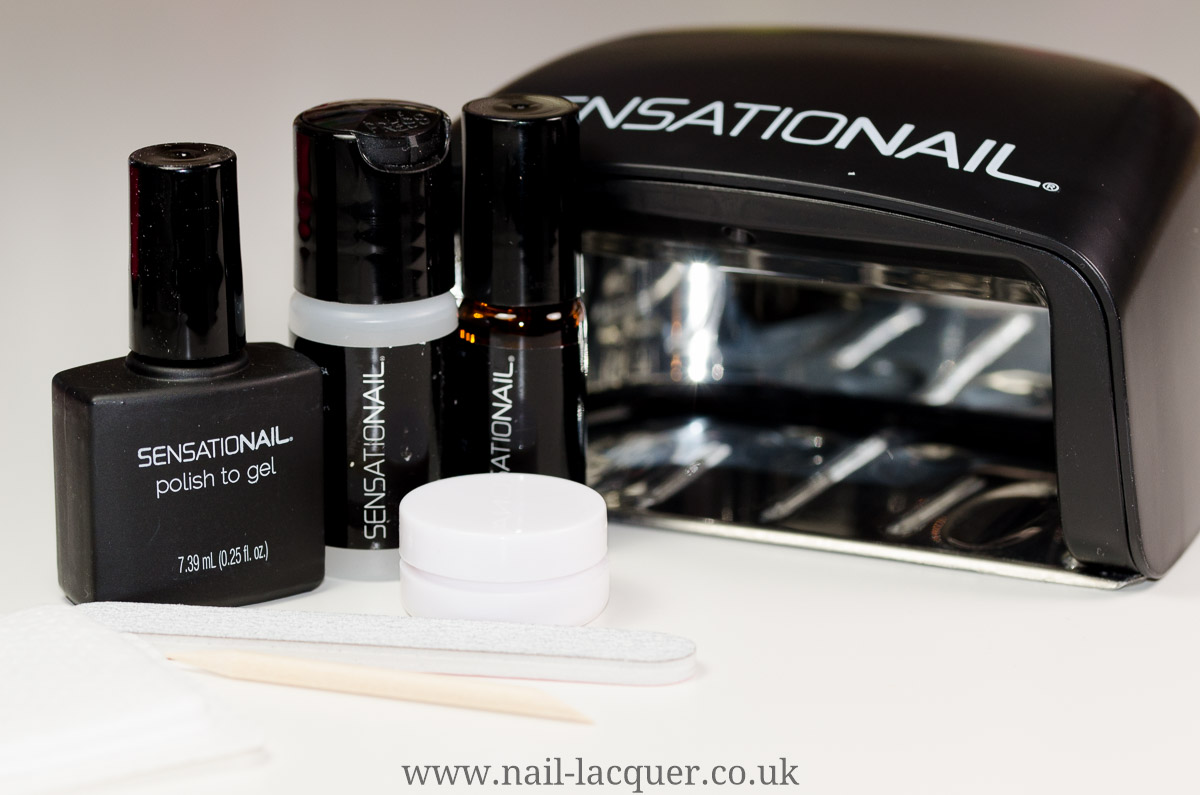 The kit consists of everything you need for a gel polish manicure with the exception of the colour gel. This is because you can use ANY nail polish you already have to mix with the clear gel, giving you endless opportunities for colour choice (if you are like me, owner of hundreds of nail polish colours that is).
The kit comes with clear directions to mix and apply the gel polish.  I decided to wear a light beige colour for my first manicure – Sally Hansen Totem-ly Yours (also seen here). I followed the manufacturer directions 100% and even BUFFED my little nails prior to gel application as directed.
The instructions guided to mix about 6 drops of polish and gel together, I would recommend mixing at least 7 drops as I found I was a little bit short by the end (after 2 coats of colour on both hands). The mixing of the polish was quite mess free thanks t the tiny jar that came with the kit. It was also easy to clean the jar with the  same lint free wipe I used on my nails.
Anyway, here's the nails I ended up with: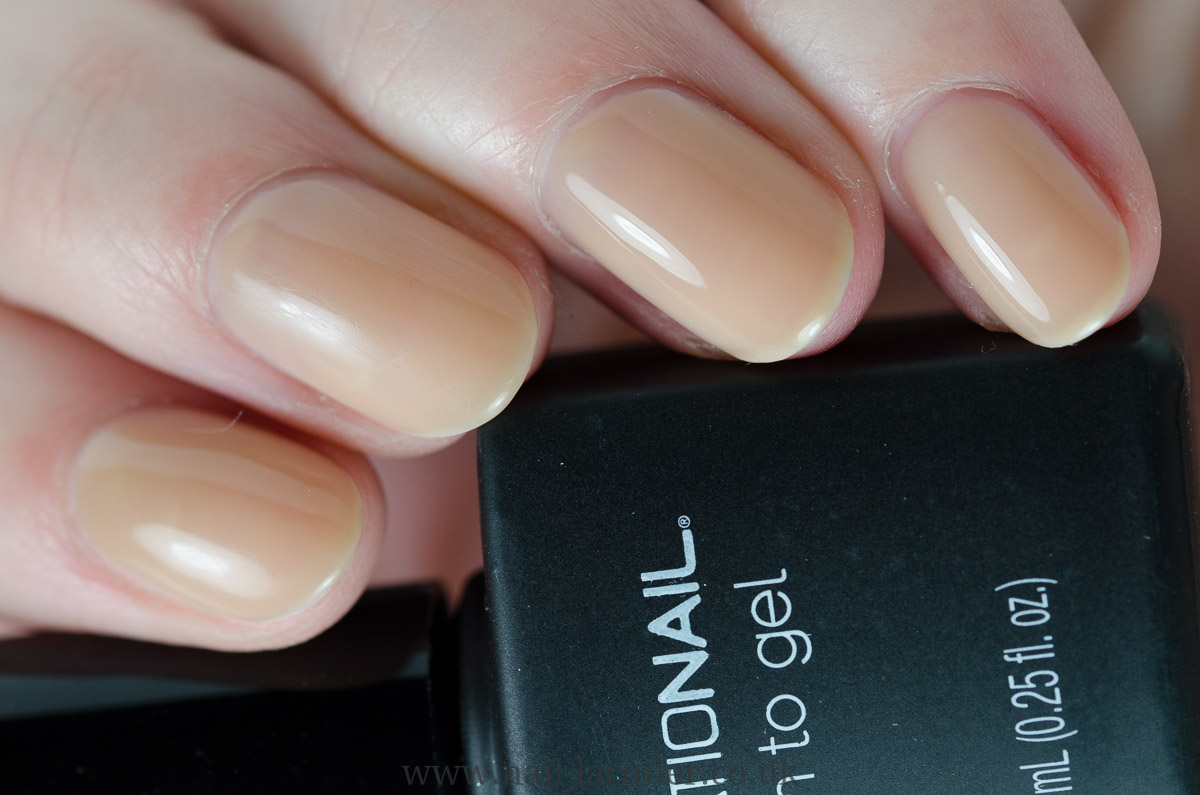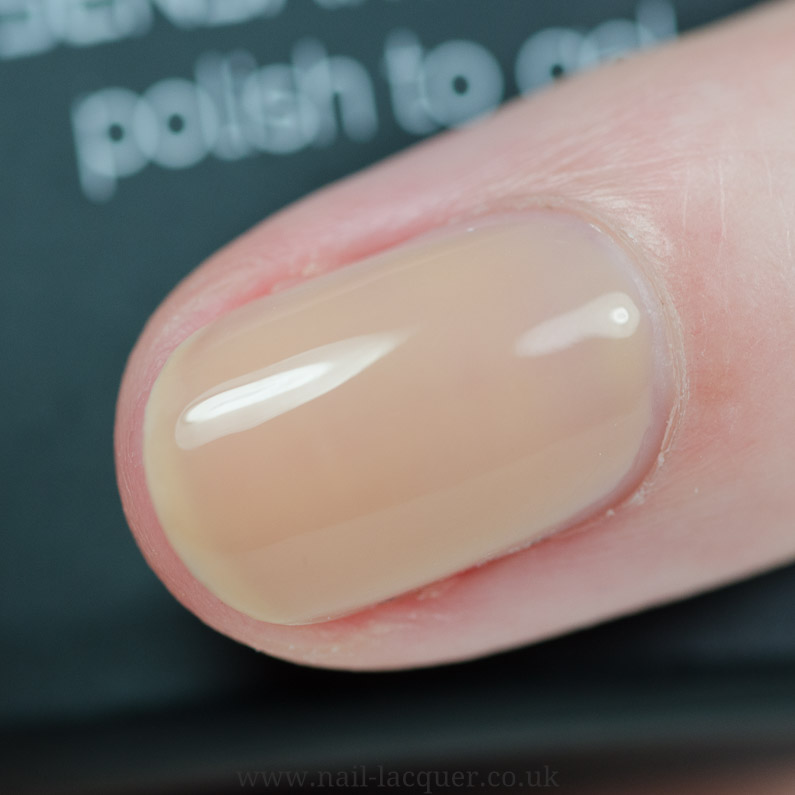 Oddly my middle fingernail ended up a bit matte – no idea why or how as I cured all my fingers together and also wiped them the same…
And here are my nails one week later: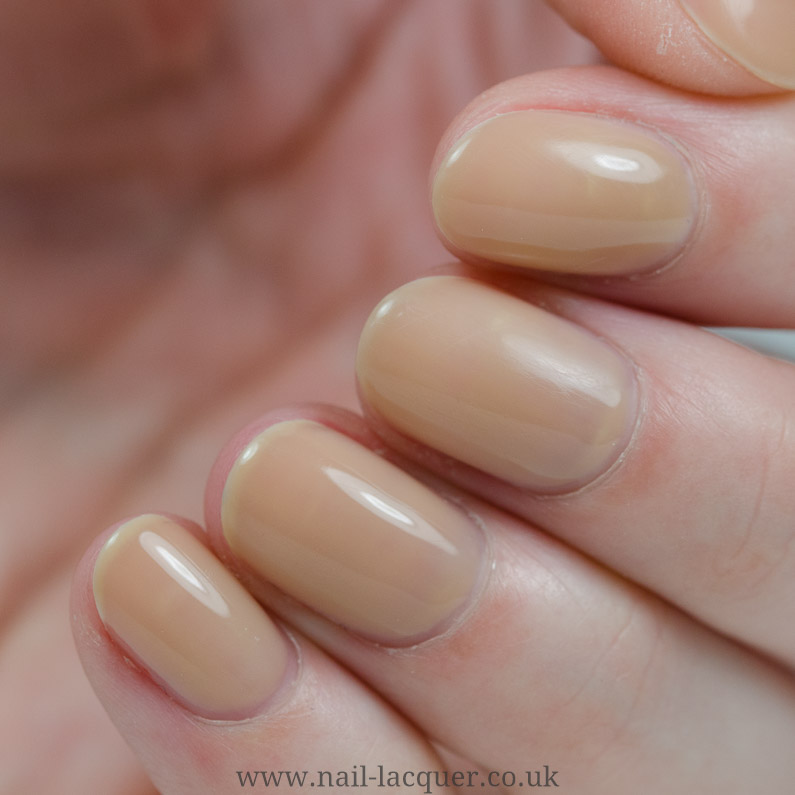 Look a bit more yellow (probably due to different light setting), but no chips :) I was quite happy.
I had to use acetone to get the gel off (this doesn't come with the kit). In addition to soaking I had to scrape the gel off a bit, but I didn't do any damage to my nails. Here they are, dry from the acetone, but overall okay considering I buffed them before application.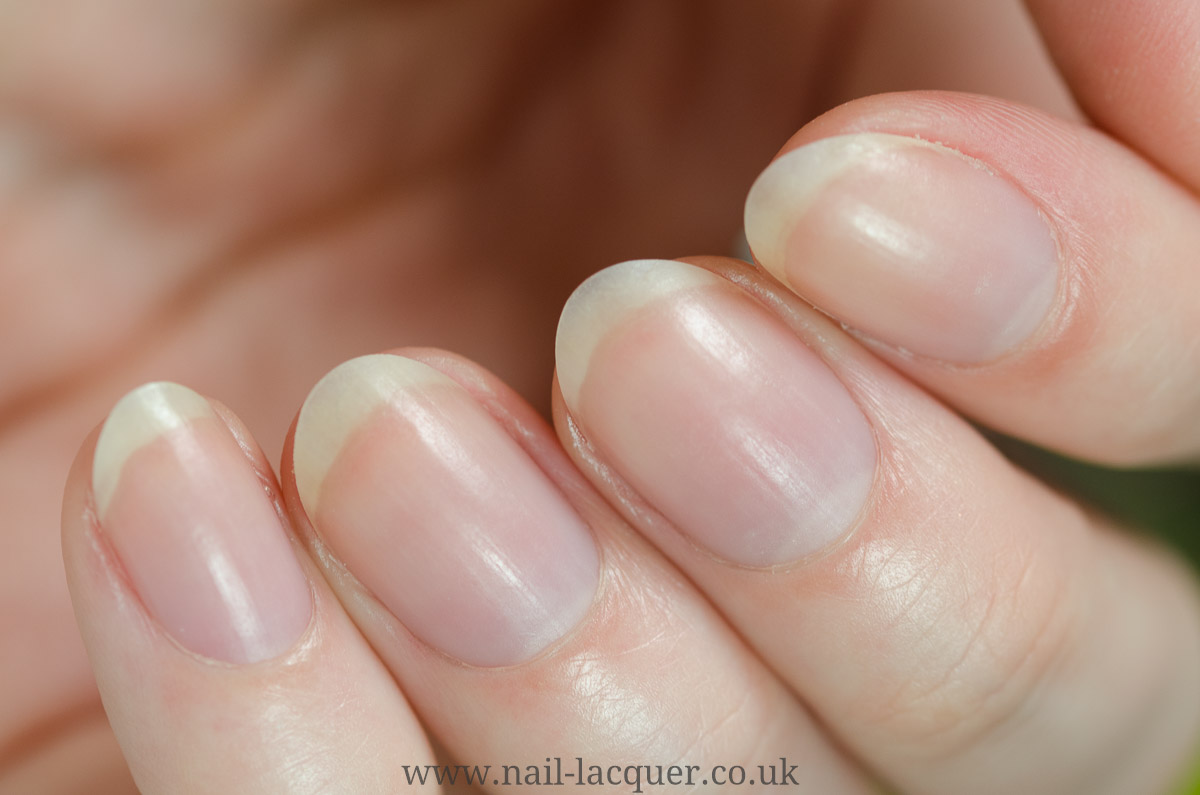 Overall I'd say this is a nice little kit for someone who want's do do a gel manicure at home once in a while, but doesn't have a lot of room to have bottles of colours and big lamps etc. I wouldn't recommend it to someone who is heavily into gel polish as you get very little of each product and mixing the colours probably gets old fast when you have to do it every few weeks.
Thanks for reading!
*PRESS SAMPLE