Hello and happy Monday! Mine started pretty happy, been swatching and reviewing all morning. I already started last night with my Nail Junkie swatches. But now I am here with Sinful Colors All About You swatches.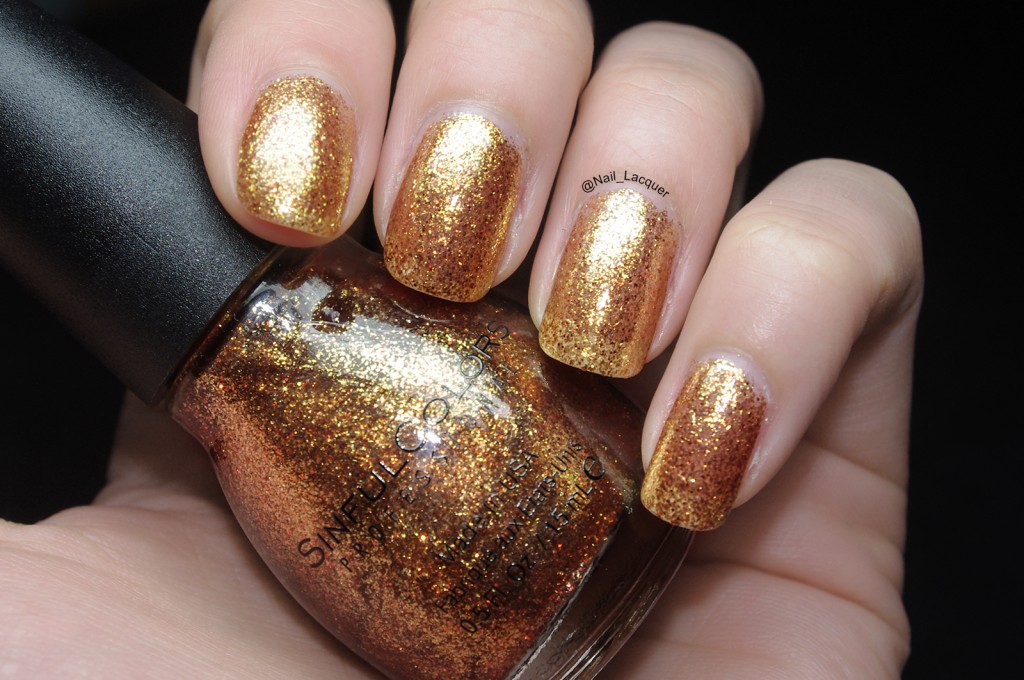 Sinful Colors- All About You (3 coats, no topcoat artificial light).
All About you is a gorgeous golden-bronze glitter mixture on a clear base. Some of the glitter bits are so tiny and flake-like that the polish looks amazing even without a tinted base, really stands out on it's own, however I would probably wear a golden base polish under it… I think Ciate Sand Dune would be perfect.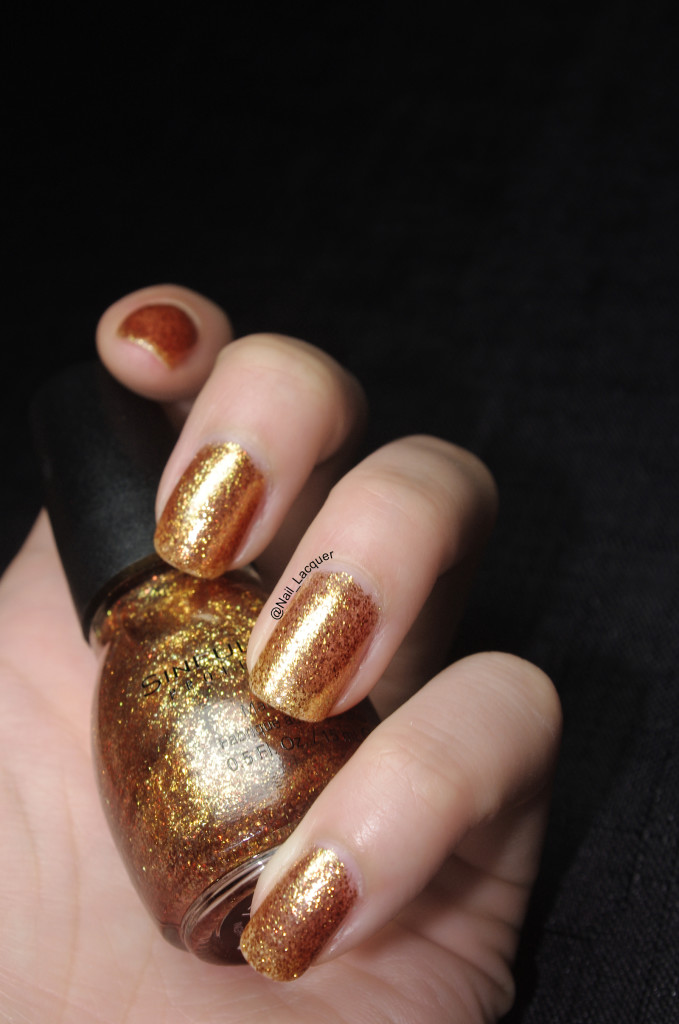 The polish was really easy to apply and it had a nice brush. In spite of the gorgeous finish on its own I decided to add some nail art to it.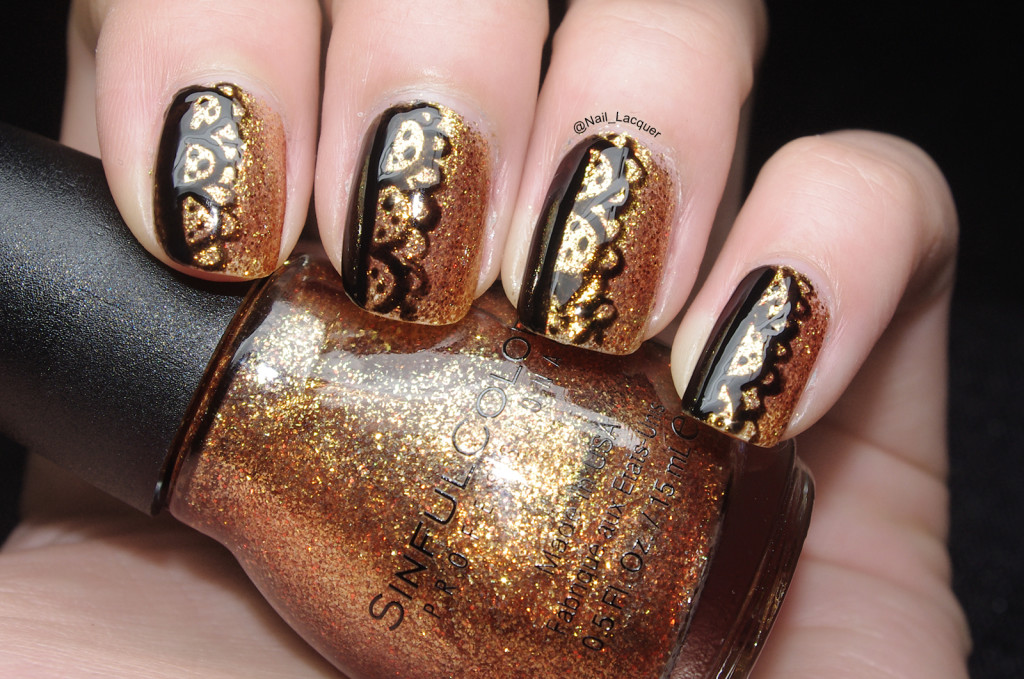 The nail art I made was supposed to be like a lace on the side of my nail… it turned out a bit bulky and I am not happy with it. Despite having around 15 nail art brushes they all seem too thick for me… I am in a serious need for good quality nail art brushes. Any recommendations?
Thanks for reading!