Hello there. Sorry for the recent absence from the blogging world. It's funny how I thought having time off from university would give me more time to do my nails and blog but it seems to be the opposite! I can't even blame the Christmas as I did the shopping weeks ago! :D Anyway, here's my snowman nail art.
I made this snowman nail art for The 12 Days of Xmas Manis challenge. I think I have been pretty good with it, only skipped 2 challenges so far :P The snowman is from the latest Disney movie Frozen. I haven't seen it but from the trailer it seemed quite funny, especially the above mentioned snowman :)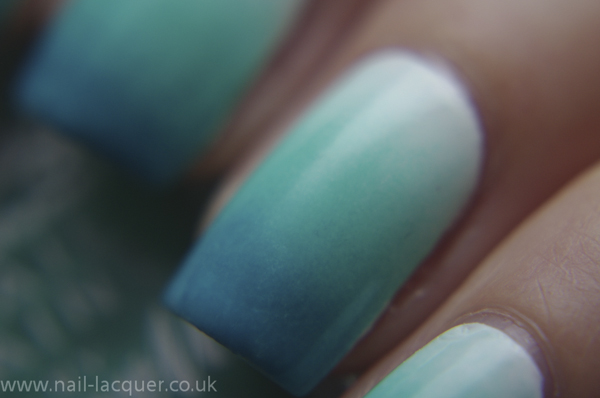 I started this manicure with two coats of OPI Nail Envy and Barry M Guava, Barry M Greenberry and Sinful Colors Snow Me White gradient. I then added one coat of Claire's 21255 nail polish., a very subtle blue glitter.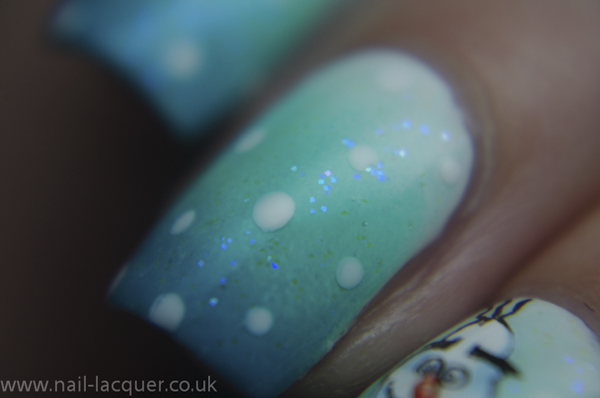 I used acrylic paints and thin nail art brush to draw the snowman. Topped it all up with one coat of Gelous and one coat of Poshe top coat.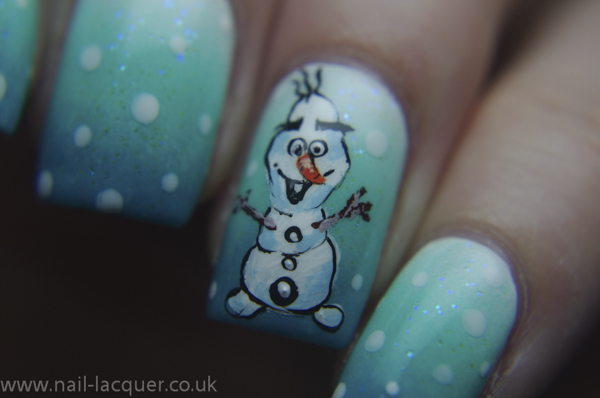 Thanks for reading. I hope you are enjoying the week before Christmas as much as me!