Hey lacqueristas! Remember the package that I stupidly missed yesterday? Well I successfully received it this morning and I am glad to announce that I am now a lucky owner of 2 amazing SpaRitual lacquers. Without further ado let me present you SpaRitual Burst swatches.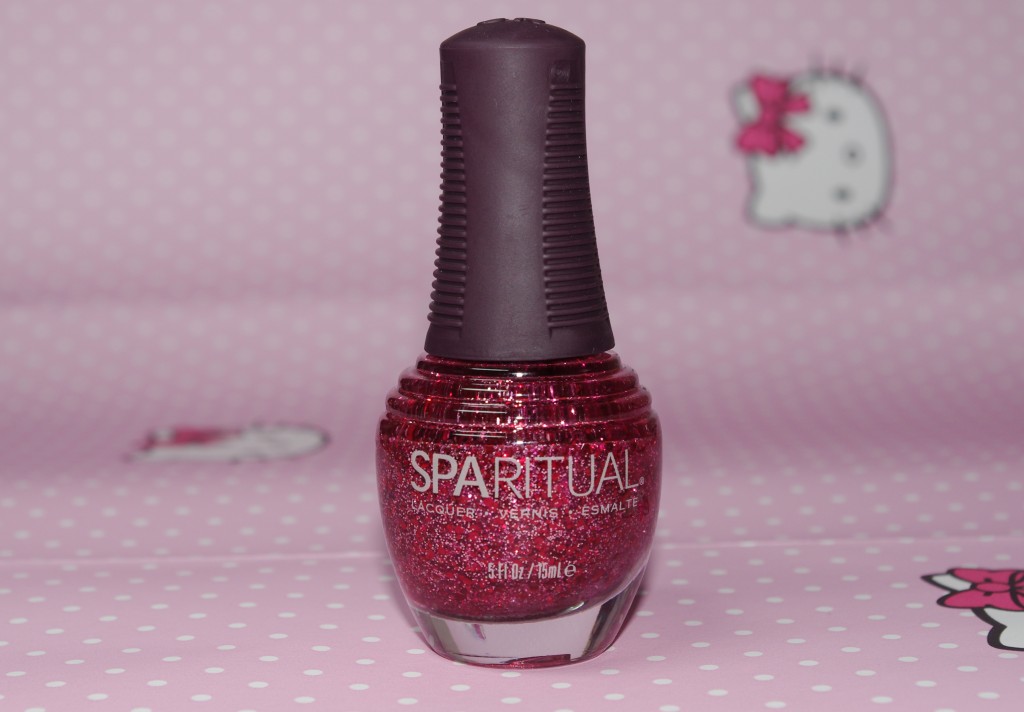 SpaRitual- Burst.
Sparitual Burst is a beautiful glitter polish from SpaRitual Summer 2013 Collection. On their website it is described as a pink glitter, but I would say it's pretty much pink-almost-red glitter as all the biggest glitter parts are red, so are some of the smallest ones. However, most of the smallest glitter pieces are light pink. The polish has a lovely pink tint that allows an amazing look without using any base polish.
SpaRitual- Burst (3 coats and no topcoat, artificial light).
As you can see from the photos it looks impressive with 3 coats and no under-polish. Thinking about all my glitter polishes there isn't one that would look perfect on it's own, there's always a layer of some other lacquer needed.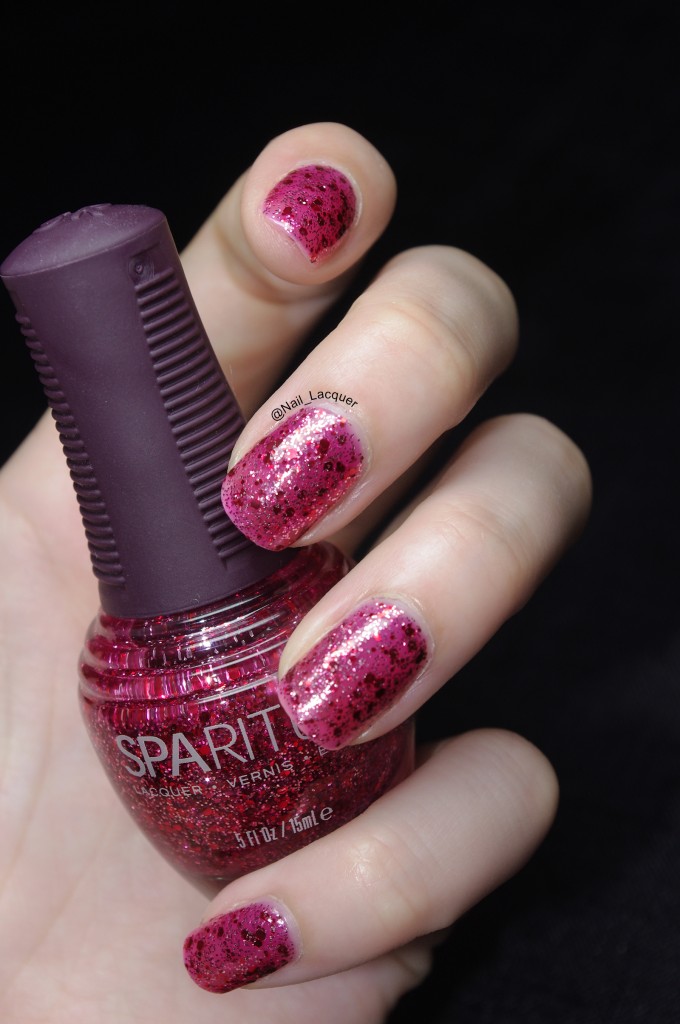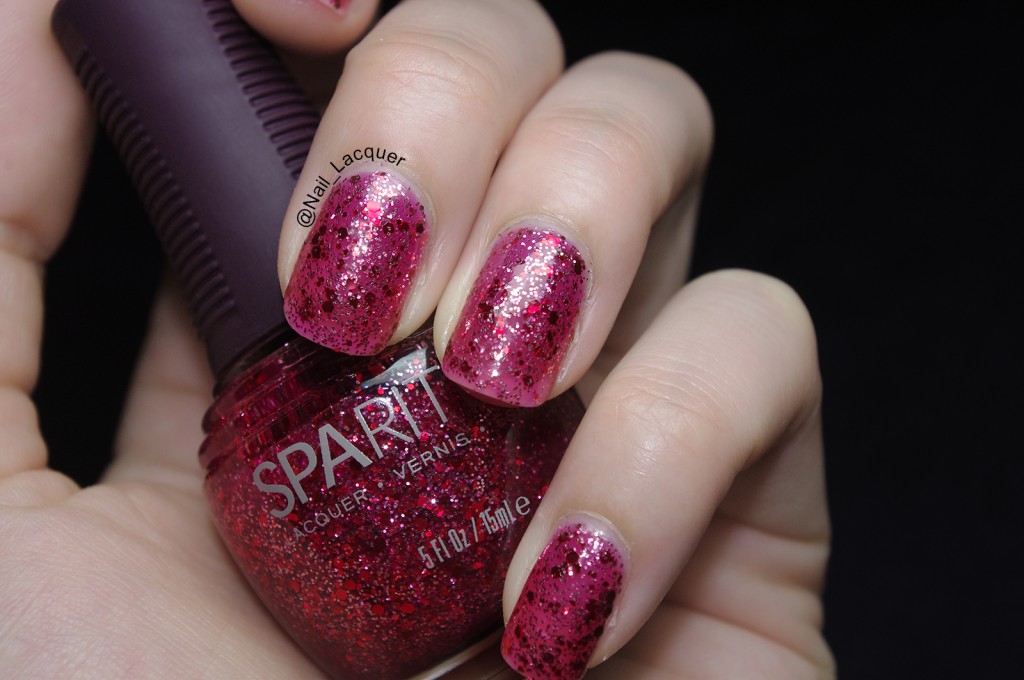 SpaRitual- Burst (3 coats and no topcoat, artificial light).
SpaRitual is one of a kind polish maker as all their products are eco-friendly. I was very impressed to hear that all their polishes are vegan and it even states at their homepage that their formulations are naturally colored and free of synthetic dyes… I mean WOW! Mother earth would wear this polish if it had fingers :D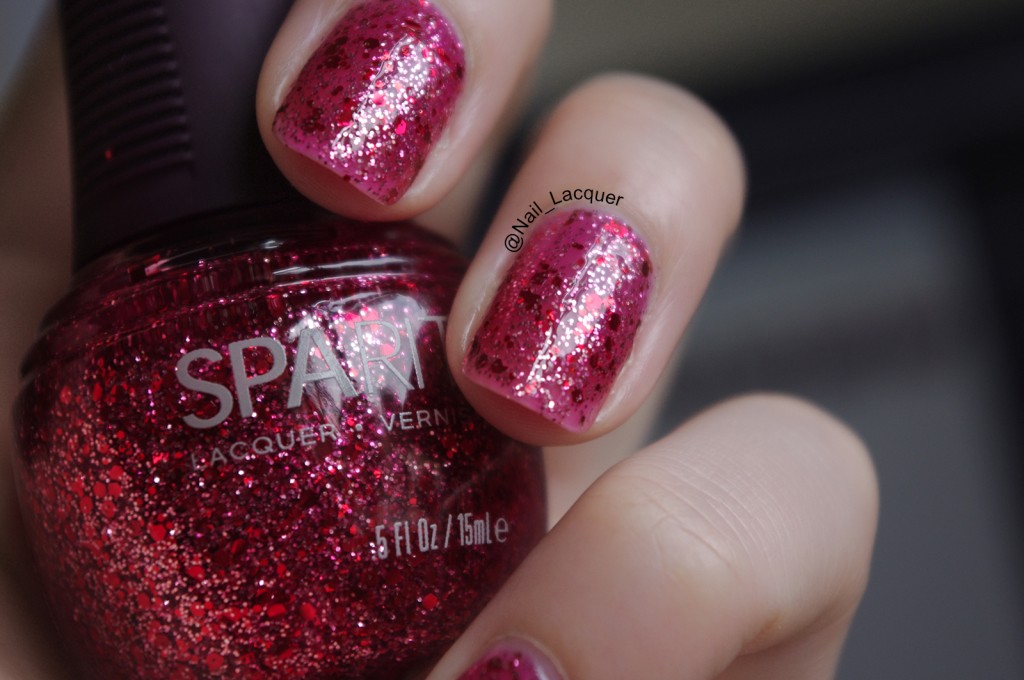 SpaRitual- Burst (3 coats and a topcoat, natural light).
The polish was easy to apply and the glitter spread well. The brush was on a bit on the smaller side but it didn't give me any problems. I love the rubber cap as it makes the process of opening the bottle a pleasure, not sure about you but I have trouble opening the plastic caps and I often do it with my teeth leaving ugly marks on my polish bottles and well… the germs… eww to me.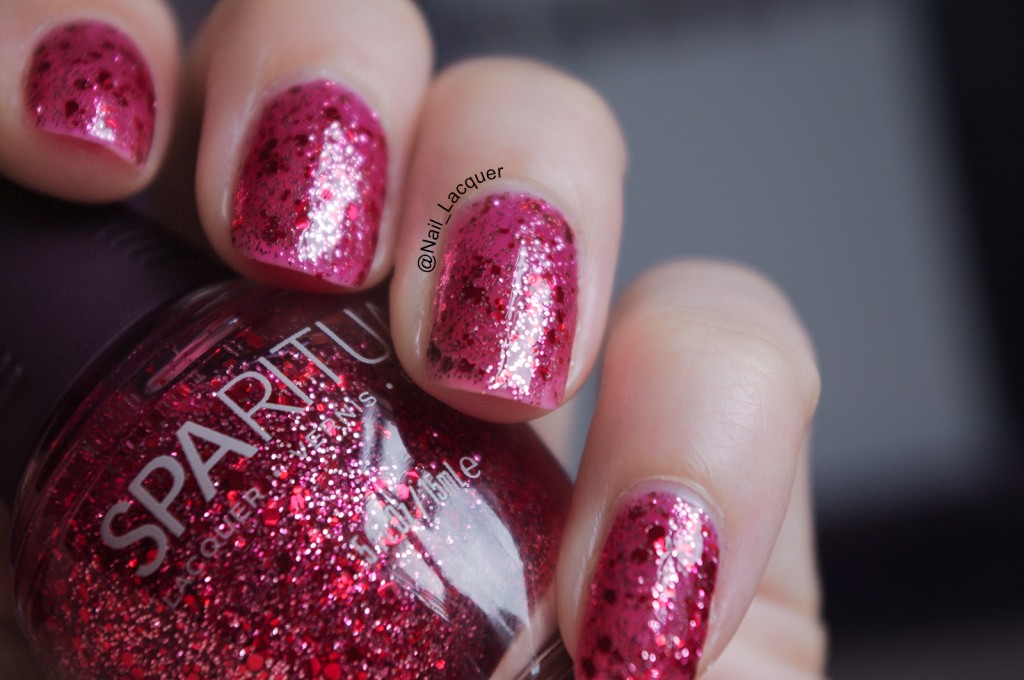 SpaRitual- Burst (3 coats and a topcoat, natural light).
Overall this polish is super, probably the best glitter polish I have in my collection. If you are not a big fan of pink/red glitter there are 3 other glitters in the SpaRitual Summer 2013 Collection to choose from. Despite the stunning choice of glitters, I have a shimmer polish review planned for tomorrow, come back to see which one it is. Thanks for reading! :)
P.S Happy Independence Day to all my American readers!
* Please note that these items were sent to me for review.