Hi all,
It has been a busy weekend for me but I still had time for a bit of polish shopping.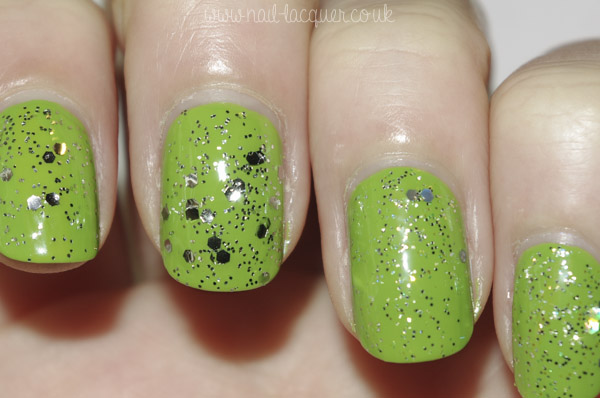 I really loved the Sally Hansen Salon Manicure Grass Slipper color in the store, however I was a bit disappointed when I got home and applied it on my nails… it is way too "green" for everyday wear. I did, as always, love the Salon Manicure brush and the polish itself applied very well.  Here is the swatch: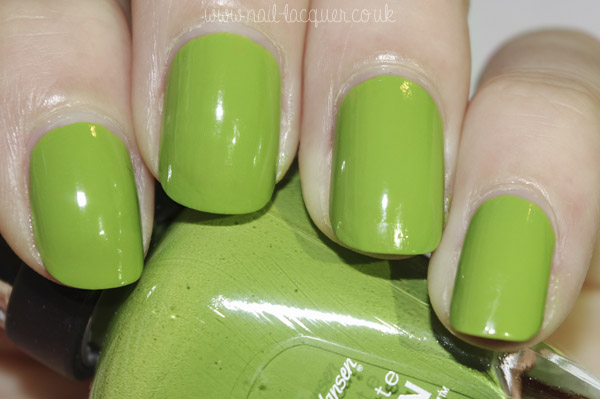 Sally Hansen Salon Manicure Grass Slipper
I usually don't buy similar polishes in one day but I had been after glitters this weekend and bought the L.A.Colors Sparkling Diamonds first (Boyes £1) and then saw the beautiful Revlon Stunning few hours later when I went to Poundland and just had to buy that one too.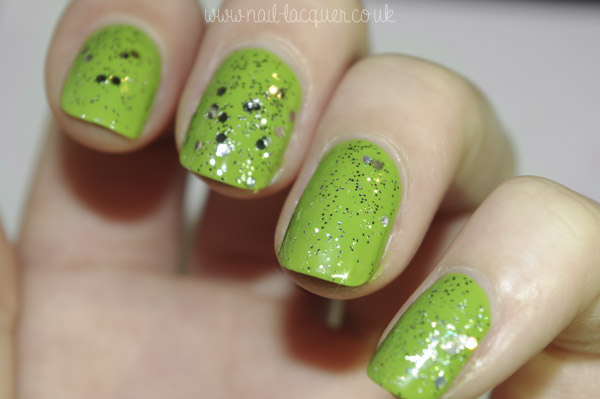 Revlon Stunning/ L.A. Colors Sparkling Diamonds
Looking at the bottles I knew that I will love the Revlon polish more as the glitter looks more holo sparkle in compared to the L.A. Color silver sparkle glitter. However, when I applied both polishes I did prefer L.A. Colors as the polish applied much better, here are some swatches of both of the polishes on my previous swatch.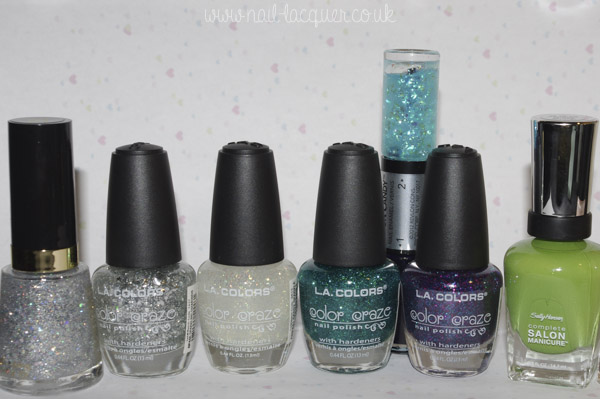 As you can see Revlon has finer glitter and the hexagons did not apply very well… not many came out of the bottle and I kinda had to "fish" for them. L.A Colors was a pleasure to apply glitter wise and the finish looks perfect.
Which one would you prefer?
All the polishes featured in today's haul costed £1 with the exception of Moon Candy- it was £1.49. Polishes are bought from different Poundlands and from Boyes.
Thanks for reading and have a great day! xoxo