Hey there, I'm here with SpaRitual Imaginarium swatches as promised yesterday in my SpaRitual Burst swatches post. Imaginarium is a gorgeous bright pink shimmer polish. It's so pink that Barbie called me yesterday demanding her favorite polish back! :D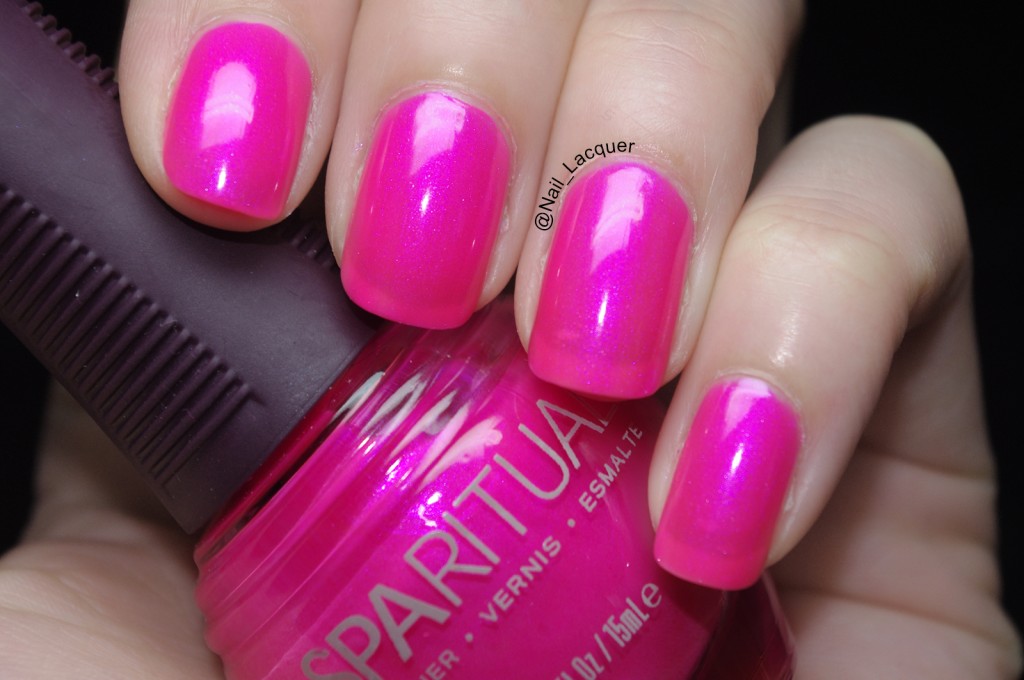 SpaRitual- Imaginarium (3 coats, no topcoat, artificial light).
This lacquer comes in a astonishing 15 ml bottle that is designed by Ferrari. As you can see from the photo above there is some visible nail line demonstrating the sheerness of the polish, I think it gives my nails a very delicate and feminine look and I love it. I also love the color, we all know how much I love pinks and this is the pinkest of them all, it would be impossible for me not to love this color!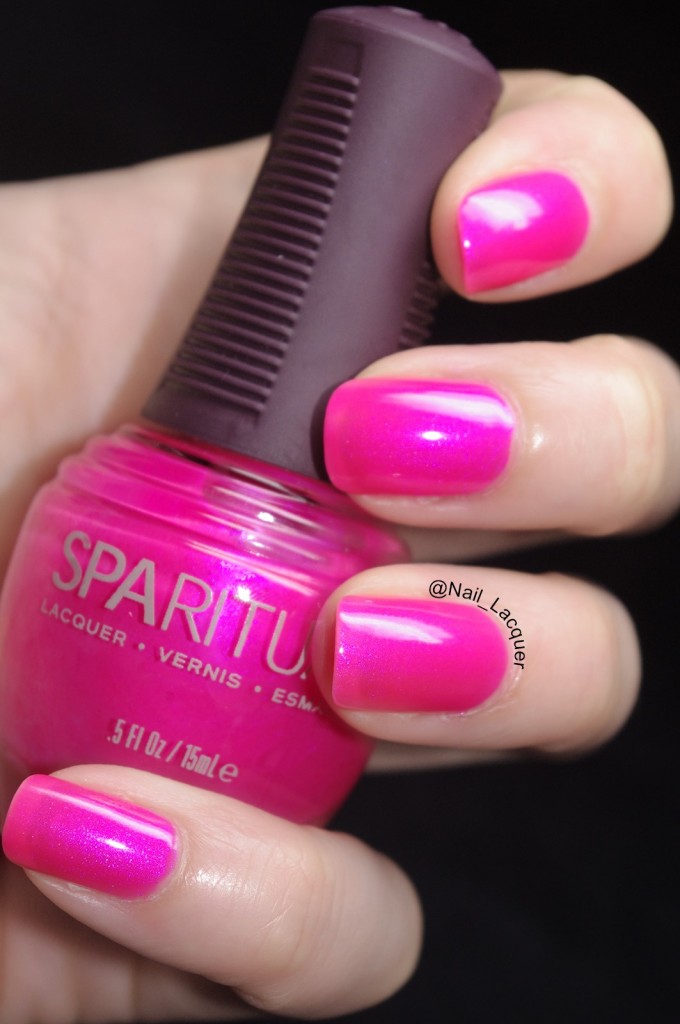 The polish was quite easy to apply, however I had to apply thin layers not to flood my cuticles as the formula is on the runny side. The brush was really good to use and did not leave any drag marks. The bristles are very thin and soft showing that this is definitely an high end product.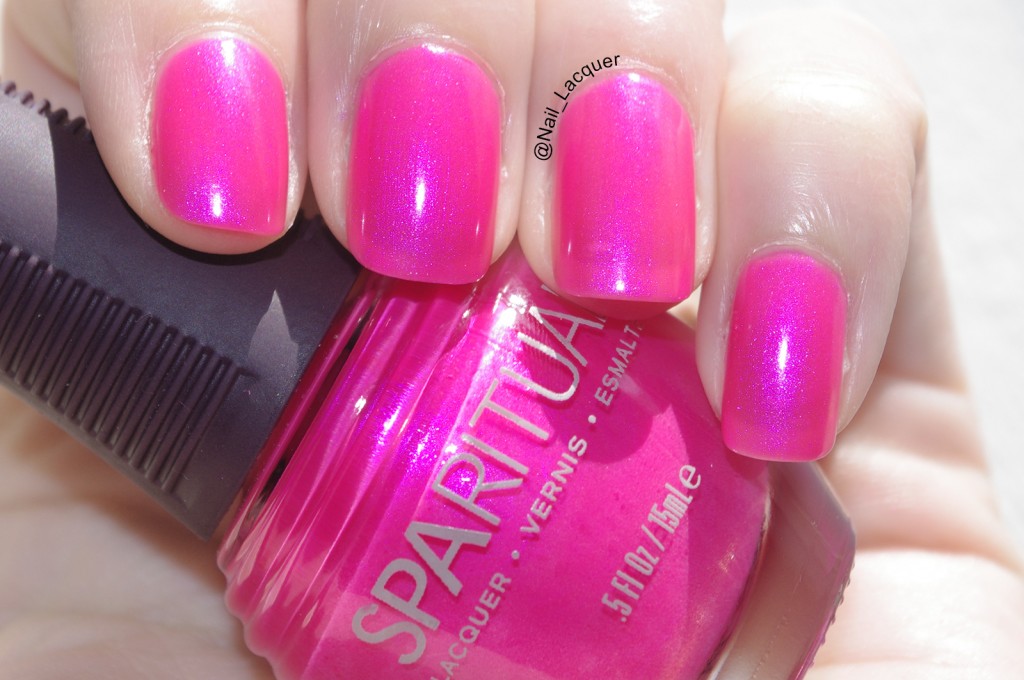 SpaRitual- Imaginarium (3 coats, no topcoat, sunlight).
This photo demonstrates the gorgeous shimmer Imaginarium has. An interesting fact about SpaRitual as a vegan lacquer brand is that their shimmer polishes are made using Mica (mineralised pearl pigment) to create the shimmer in their shimmer polishes. Other companies that are not vegan use fish scales. I think it's really impressive as their shimmers look gorgeous. I adore the Mica shimmer as the particles look super tiny giving the polish a look that glows good quality.
I hope that you enjoyed the SpaRitual Imaginarium swatches, if you would like to buy this polish head over to SpaRitual Imaginarium page (opens in new tab). If you are not the biggest fan of pinks head over to Close Your Eyes Collection that has an amazing variety of blueish lacquers and enjoy the gorgeousness :)
Thanks for reading and have a beautiful day!
* Please note that these items were sent to me for review.