I decided to create this bright stamped gradient nail art to say goodbye to the summer. I have been wearing a lot of neon manicures this summer and been loving it.
Nothing cheers me up more than having a nice bright manicure.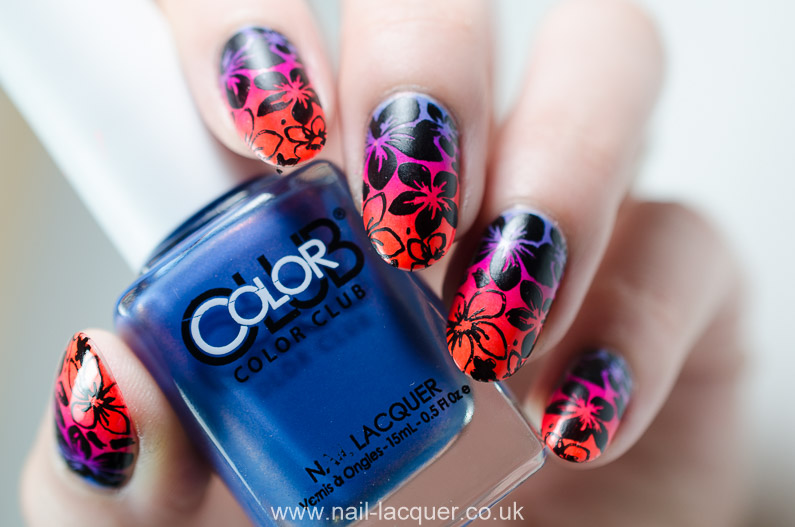 For this look I used three Color Club polishes: Bell Bottom Babe, Wahrol and Wham! Pow!
I received Bell Bottom Babe this morning with some other holographic Color Club polishes (I will swatch them when I have the full collection together). It was only £3 so not too expensive. It has a lovely pink pearl finish.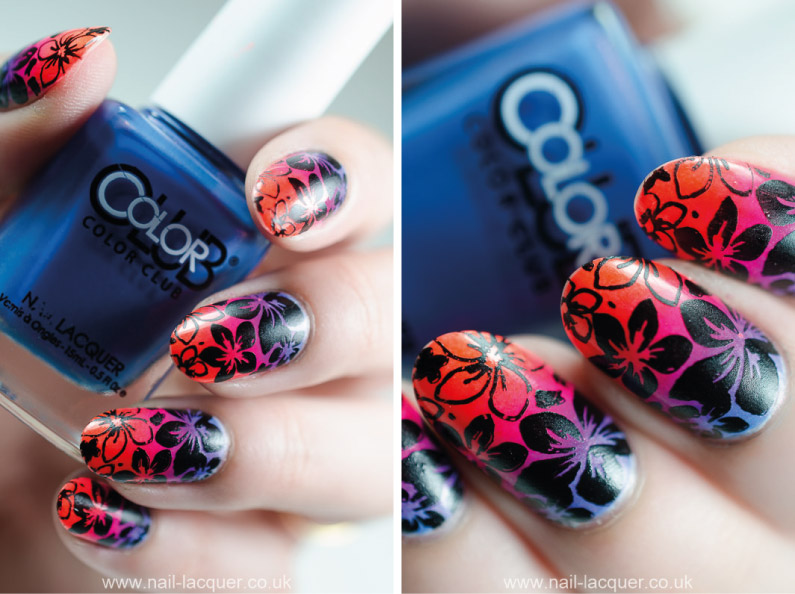 Wahrol and Wham! Pow! have been in my collection for years now. I think I got them from TK Maxx back when they sold Color Club collections for £7.99. Good times!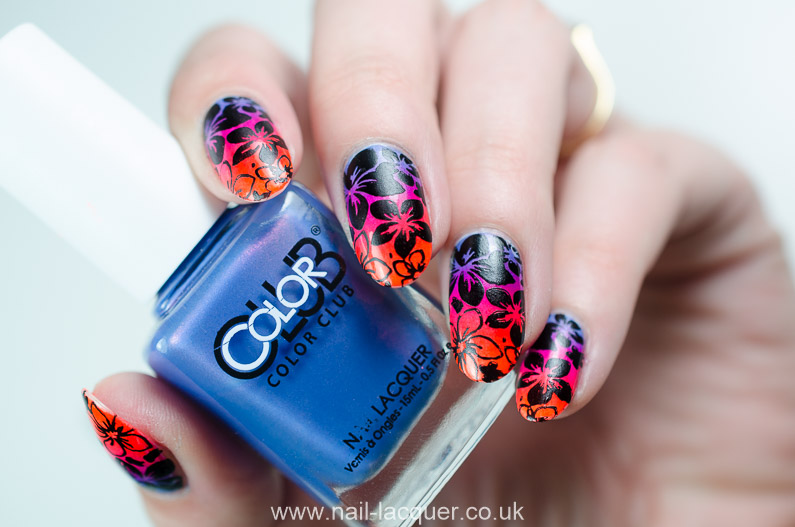 I topped the gradient with flower stamps from MoYou Nails (review here). I also used MoYou Nails black stamping polish (review here).
I didn't apply top coat over the stamping because I quite liked the rubbery finish.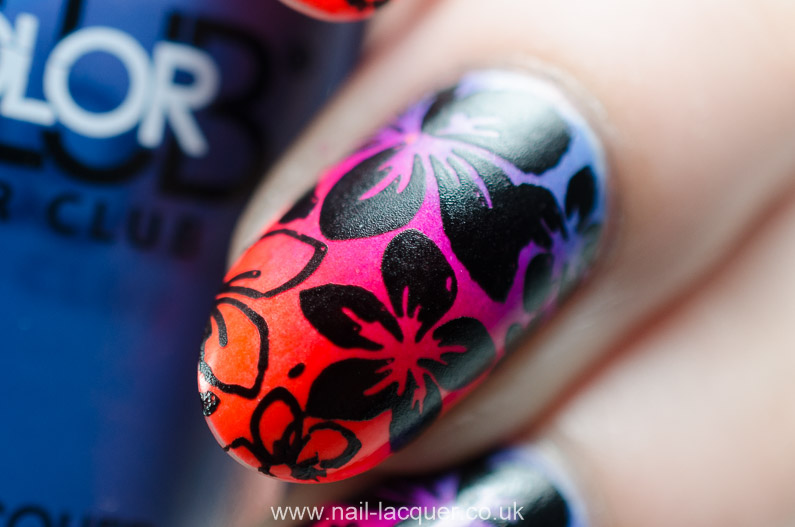 Thanks for reading!