Hi all,
This week started with great and sunny weather but today seems a bit gray here in North East. I decided to do some bright yellow nails to brighten your day just a little bit. I hope it helps!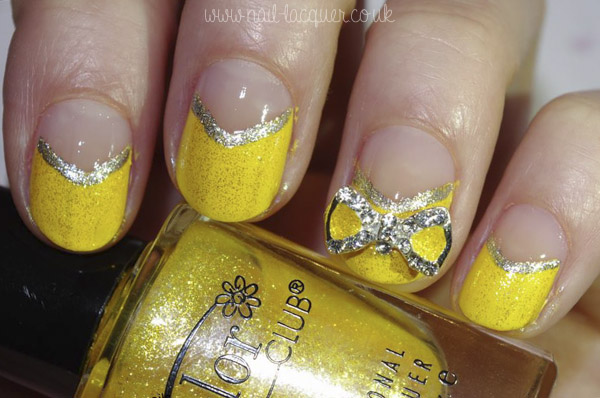 For this look I used Color Club Almost Famous, Color Club Daisy Does It and H&M Silver. I also added a cute bow charm. I painted the charm with the same polishes as my nails to give it a super sunny look. Unfortunately the bow didn't survive for too long on my nails :(
Thanks for reading and have a beautiful day!