Hello, happy Monday! I tried to do a bit more unique nail art today. It is a little bit inspired by the red nail art I did last week but this time I didn't use nail foil.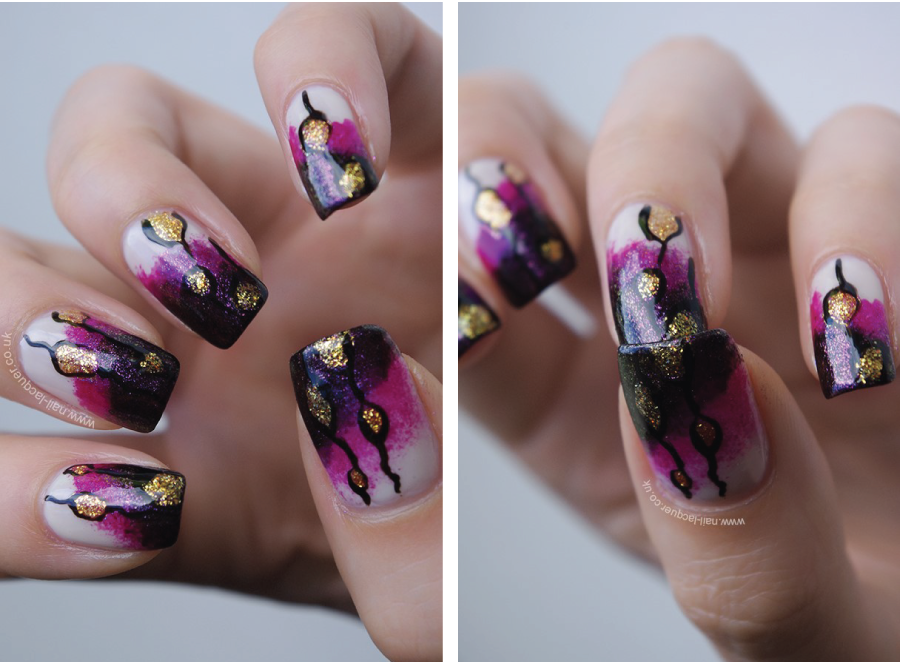 This manicure looks more difficult than it actually was to make, nevertheless I do think it is pretty unique design. I wasn't inspired by anything particular rather than the beautiful colors I had sitting on my table, unused.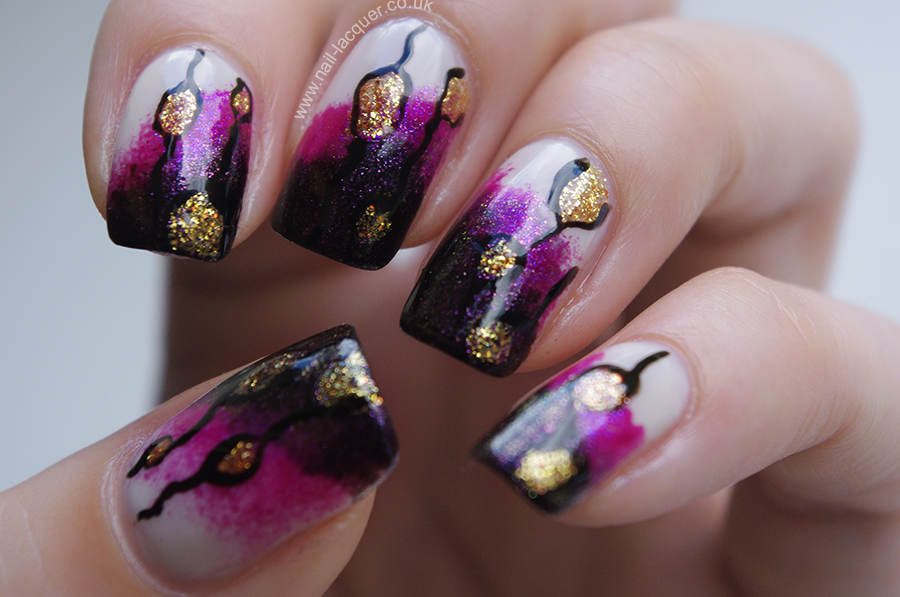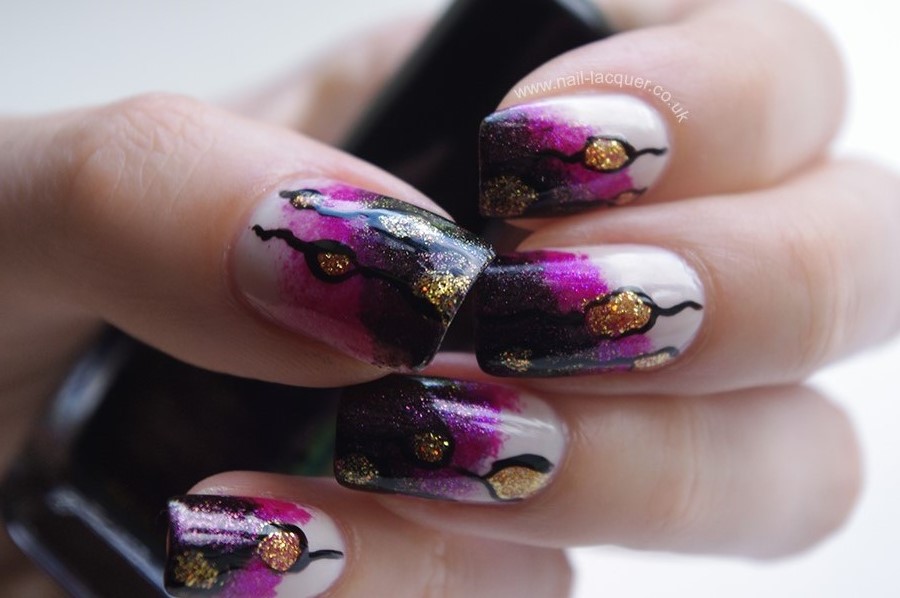 I started off with base coat of OPI Nail Envy, I then added 3 coats of Essie- Limo-scene. After that I cut smaller pieces from a make up sponge to dab the next colors on. The micro glitter fuchsia pink is Color Club Ulterior Motive, which actually looks way better in the bottle than on the nail. It is good for nail art but on it's own it looks a bit too sheer for me. The darker micro glitter is Color Club Alias, which again looks awesome in the bottle- a gorgeous duo chrome which unfortunately doesn't transfer onto the nail. In addition, this polish is sheer too so I had to dab W7 Black underneath.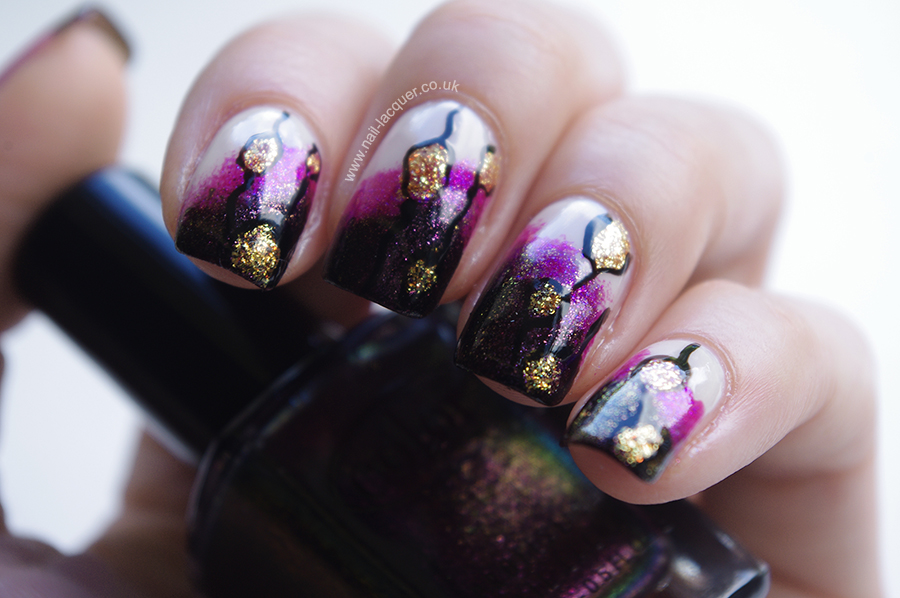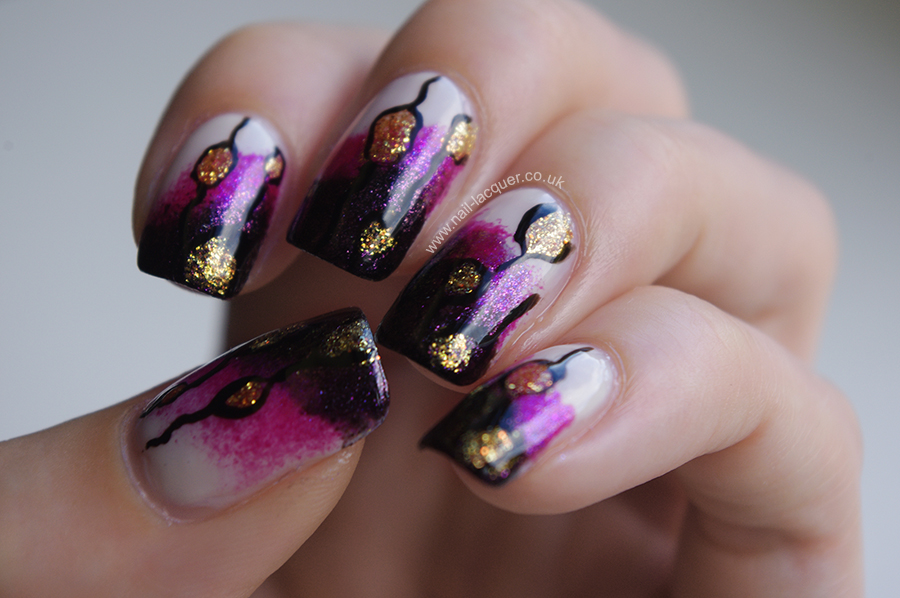 After the dabbing was done on both of my hands I added Sinful Colors All About You dots with a nail art brush. I then used the thinnest brush I have and W7 Black to do some black borders around the golden dots. I wish the lines would be thinner, however it is a fact that polish is hard to work with, I am sure  I would succeed using black acrylic paint rather than polish but I love challenging myself and I am stubborn to keep trying until I get the results I want with nail polish. I have already ordered some more nail brushes too as I am determined to find the best nail brush out there!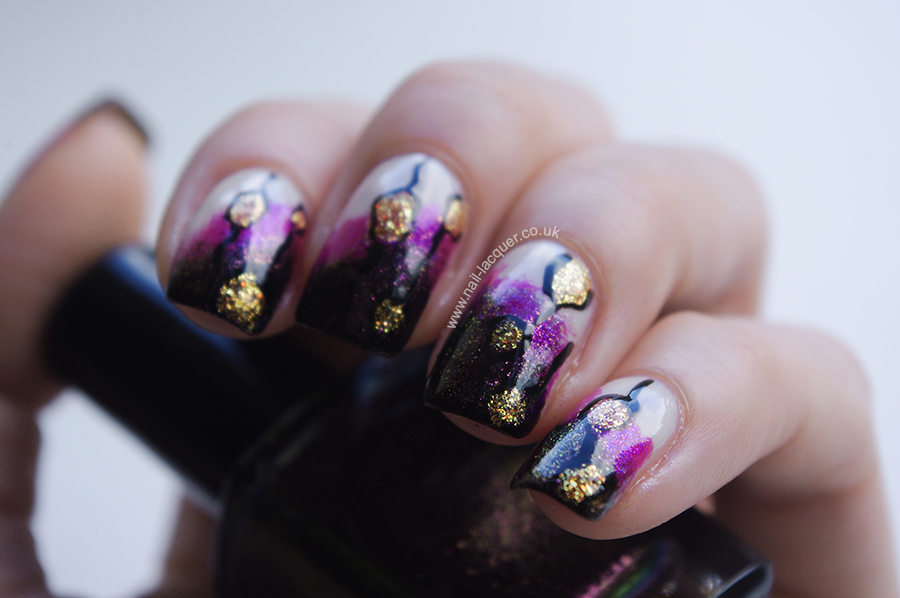 If you have any questions or tutorial wishes feel free to contact me. Thanks for reading and have a great week! xxx