Hello all! Today I have a Valentine's Day look to show you featuring three OPI's from JustMyLook. All three are from the 50 Shades of Grey collection.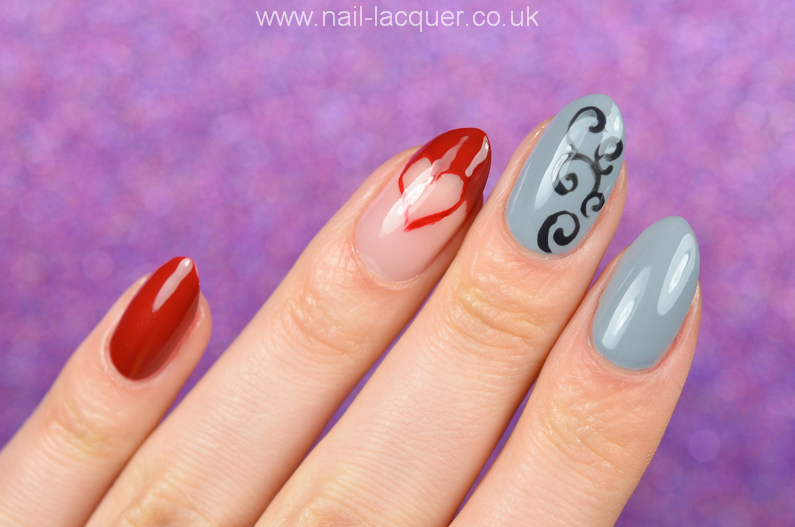 On my middle and index fingers I am wearing Cement the Deal, a light grey polish with creme finish.
On my ring and pinky fingers I am wearing Romantically Involved, a deep red polish with creme finish.
On my thumb and as the nail art on my middle finger I am wearing Dark Side of the Mood, a dark grey polish with pearl finish.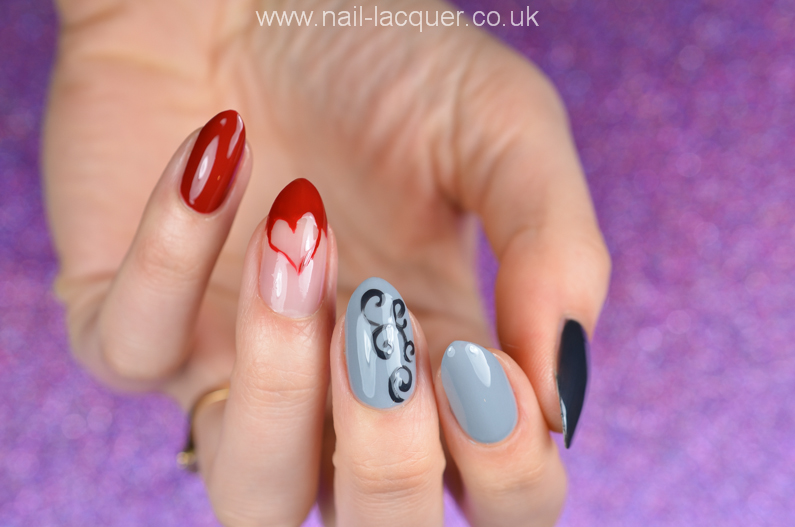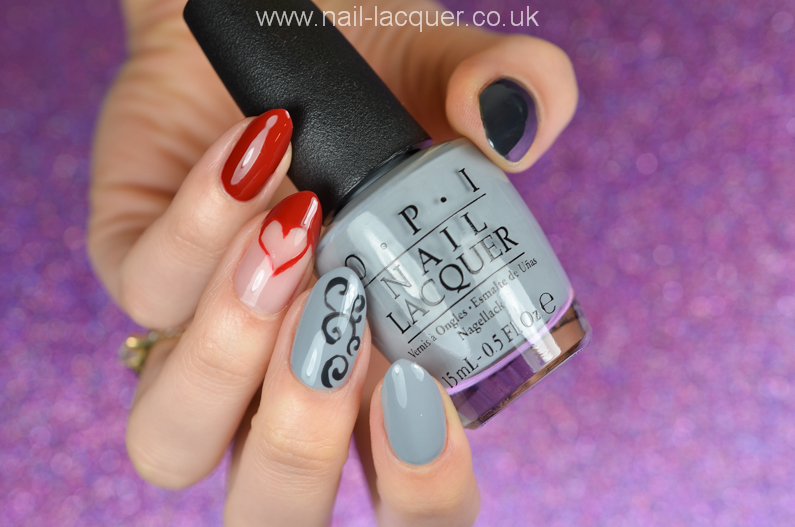 I think these three polishes are perfect for a feminine Valentine's Day look :) Thanks for reading! xxx
You can buy the featured OPI polishes from JustMyLook for £8.35 each (including FREE delivery).
*PRESS SAMPLE