Hello! Today I am showing you the vintage roses nail art I have been wearing this week. In addition to the usual photos, I have also prepared a little Instagram tutorial to show you how it all went down ;)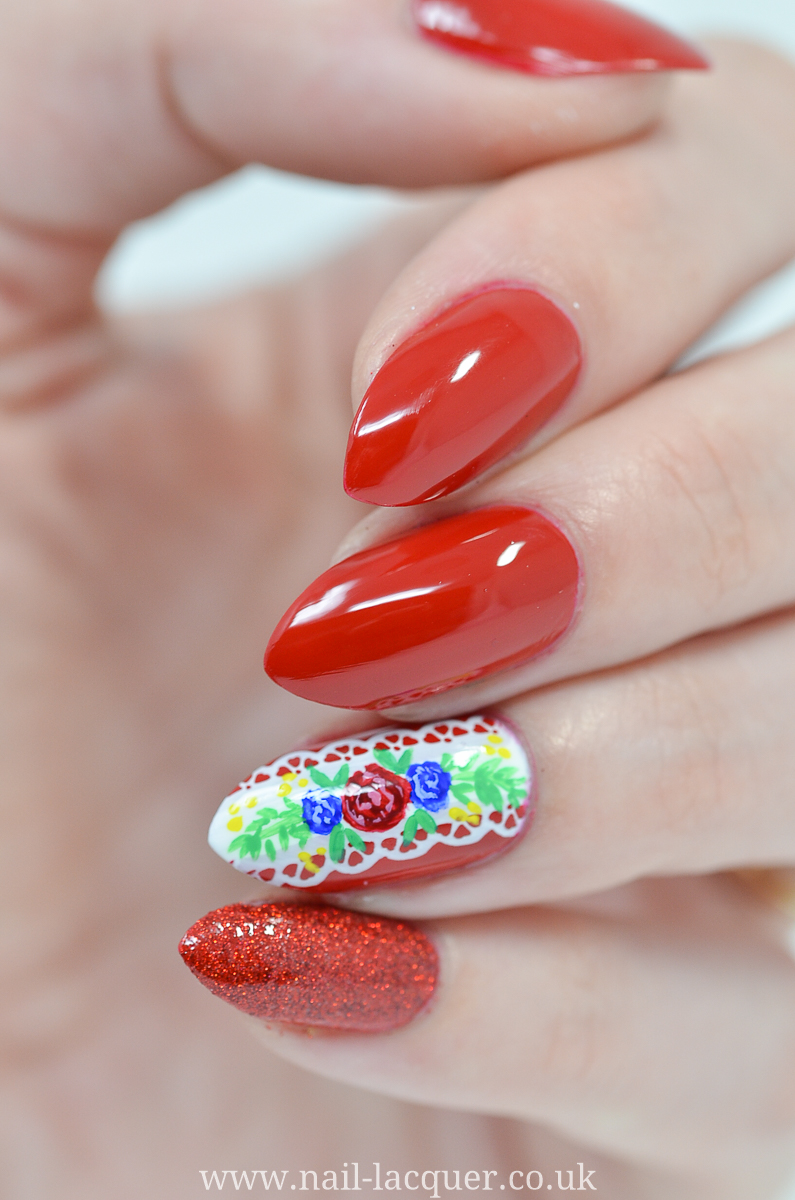 For this look I started off with OPI Got the Mean Reds, a dark red polish from the 2016 OPI collection called Breakfast at Tiffany's (see swatches here).
On my accent nail I used OPI Alpine Snow which is a pure while creme polish (see swatches here).
For the nail art I used a lace stamping place from Aliexpress (find the link here).
As of the acrylic paints I used too many to list, but mostly by JoSonja brand (available here).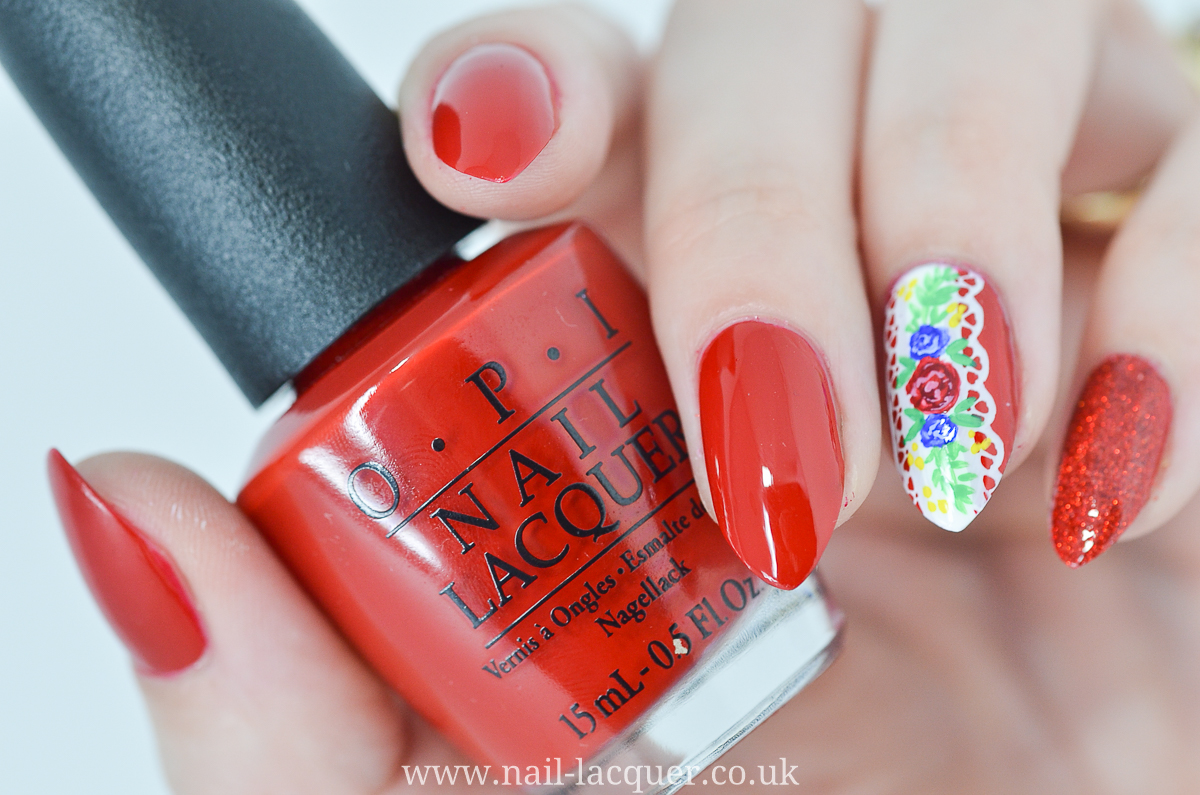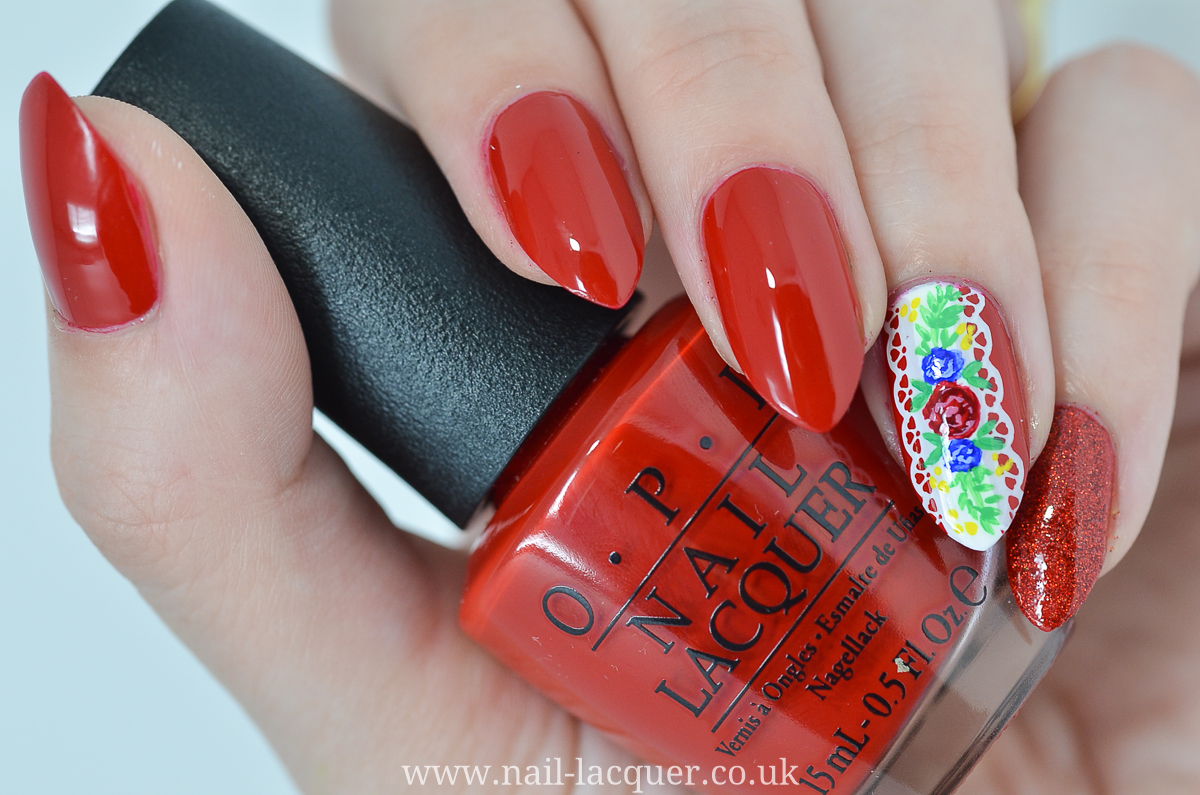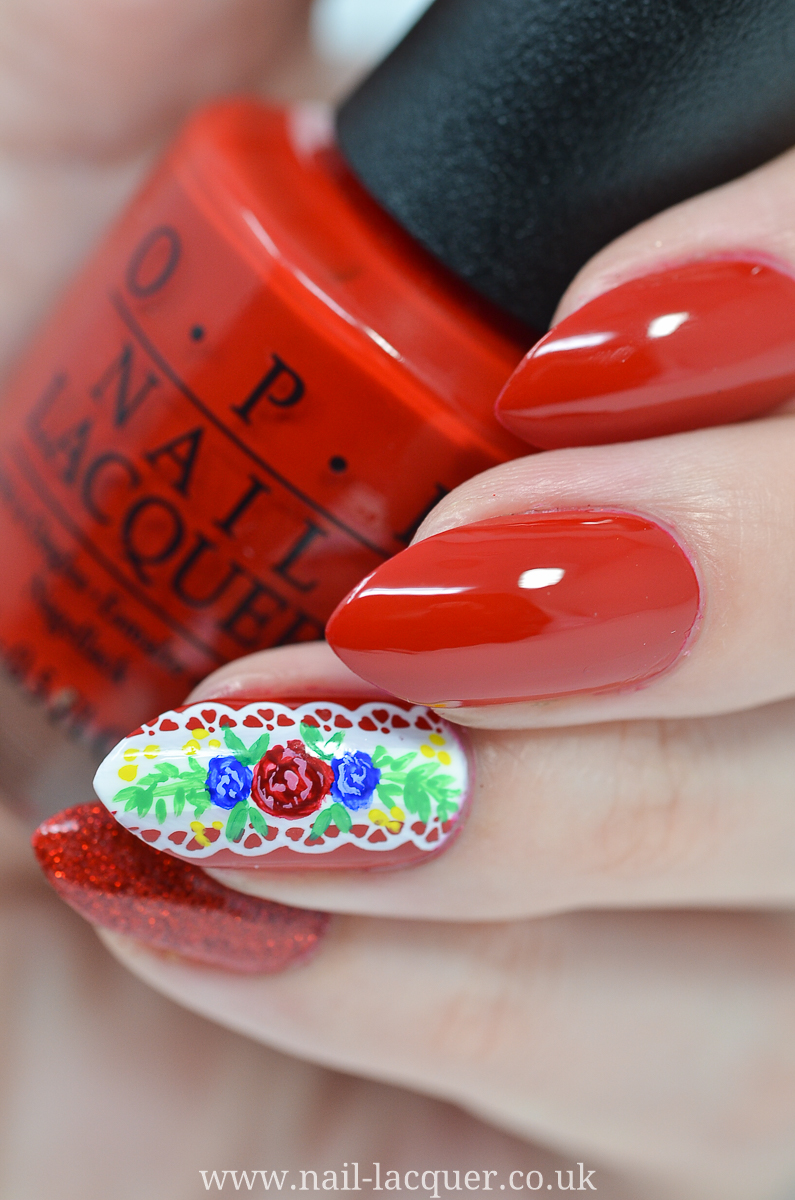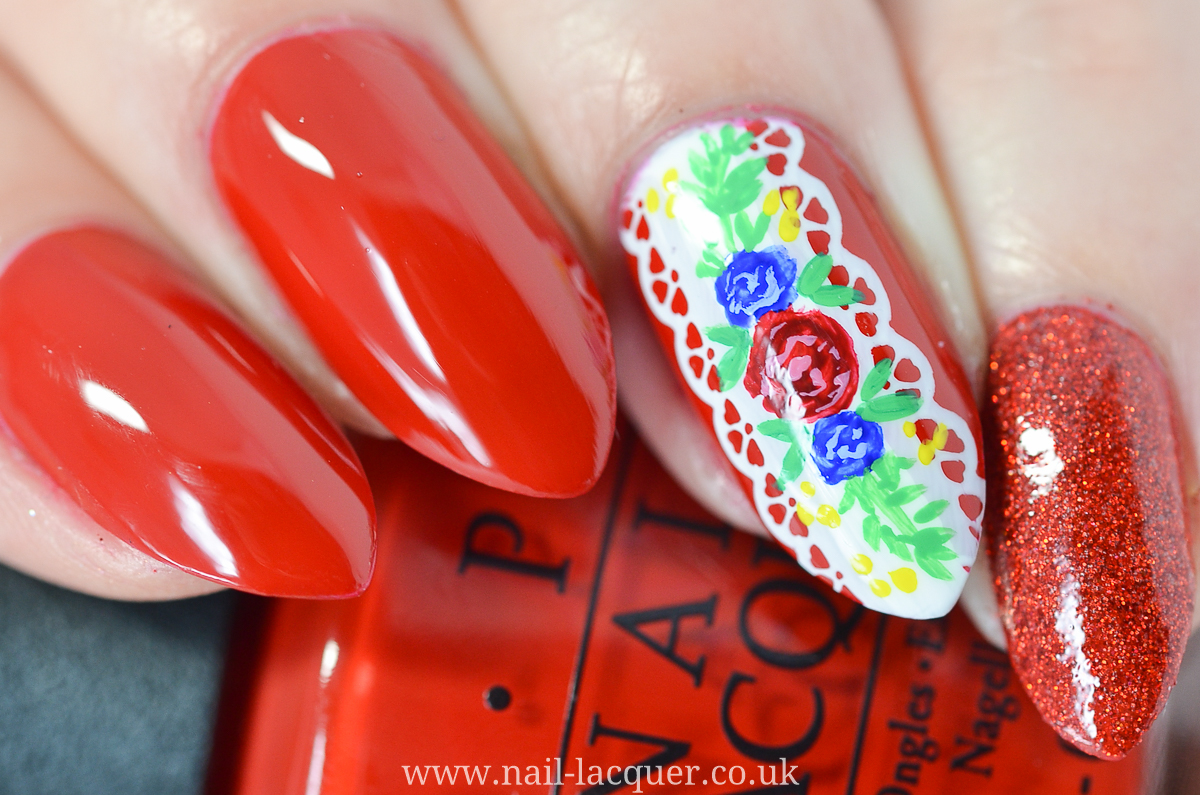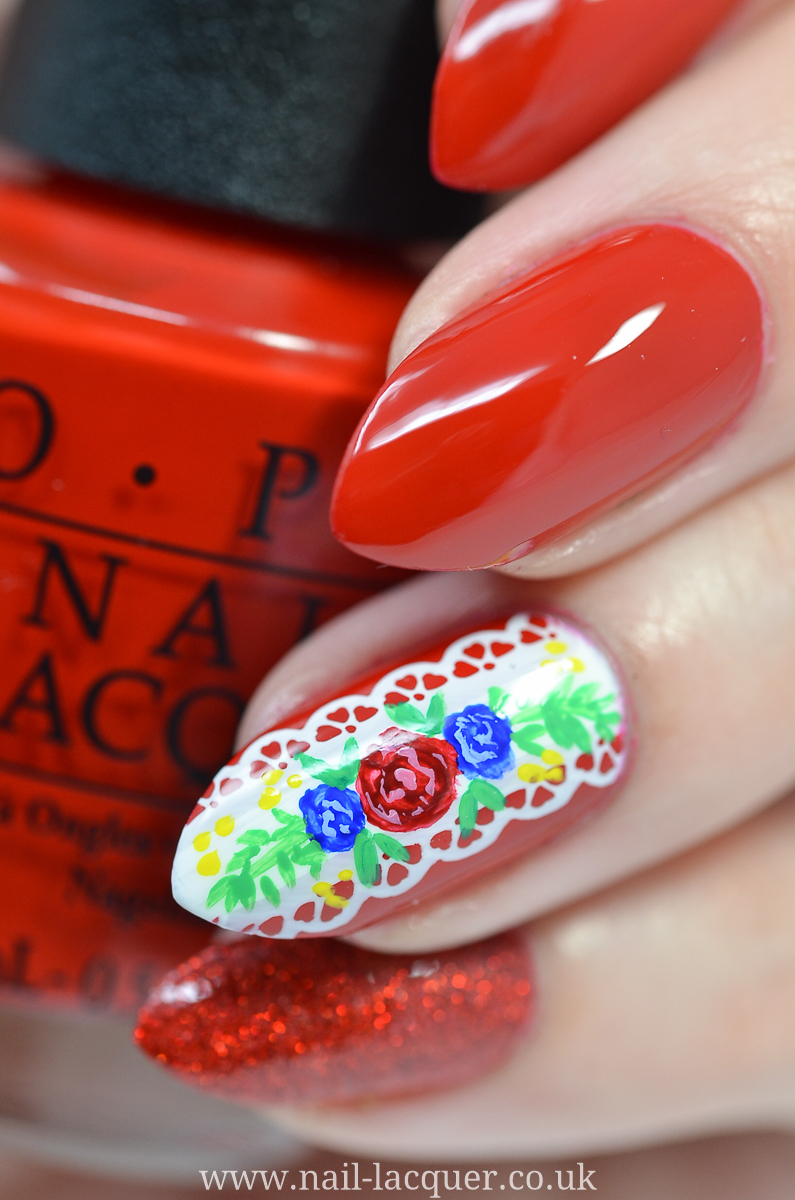 Vintage roses nail art tutorial
Thanks for reading :) xx