Hello, today I have a neon flowers nail art tutorial prepared for you. The look was inspired by a River Island dress you can see below. I don't think I've ever worn neon coral and gold together but the colours really flatter each other and I can see myself wearing this colour combo again.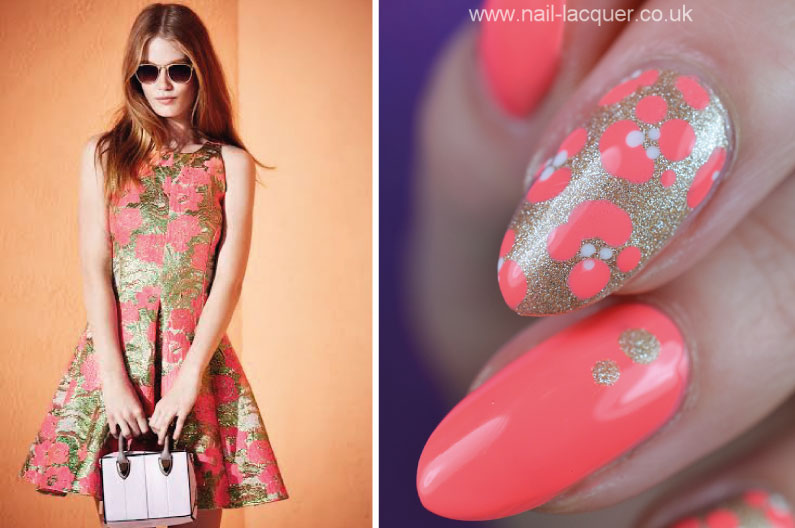 For this look I used OPI Love.Angel.Music.Baby (swatches here), Misa Lather Rinse Repeat and Cirque Colors Carpe Diem (swatches here).  I also used a dotting tool and a toothpick for the extra small dots.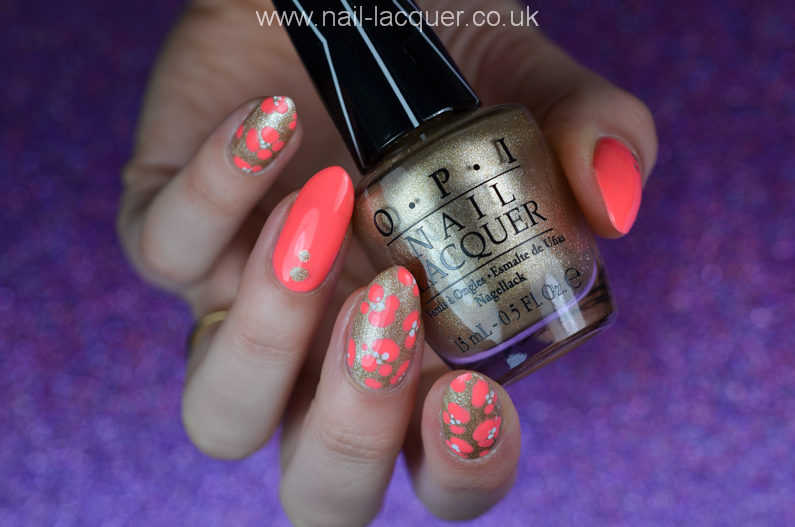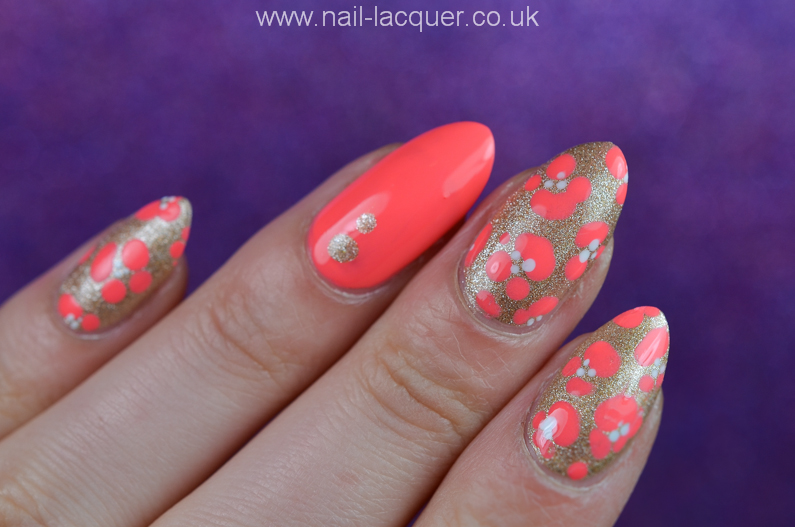 Check out the video tutorial below to see how I created this look.
My favourite part of this look is the two-dot accent nail. It is just amazing how something so minimalistic can really add to an overall look. I might even try just a one colour look with a two-dot accent nail next time, I think it would look very cool.
I hope you liked the neon flowers nail art tutorial and thank you for watching! xxx