Hey all, I have the water spotted nails tutorial for you today. I have been amazed with the beautiful water spotted nails I have been seeing around blogs, however trying the perfume technique first time I wasn't pleased. I rarely use perfume on myself (just body mist after shower- I hate the strong smell of perfume) and after doing the water dotted nails with perfume my nails STANK, I hated it and I think I never even posted the nails. Anyway, I have found a great replacement for the perfume- rubbing alcohol (surgical spirits). It is available in Boots and a huge bottle costs about 4 pounds. You also need a small spray bottle to put the rubbing alcohol in. Rubbing alcohol does have some un-describable smell, however it disappears fast and doesn't stay on your hands. Here's the other things you need: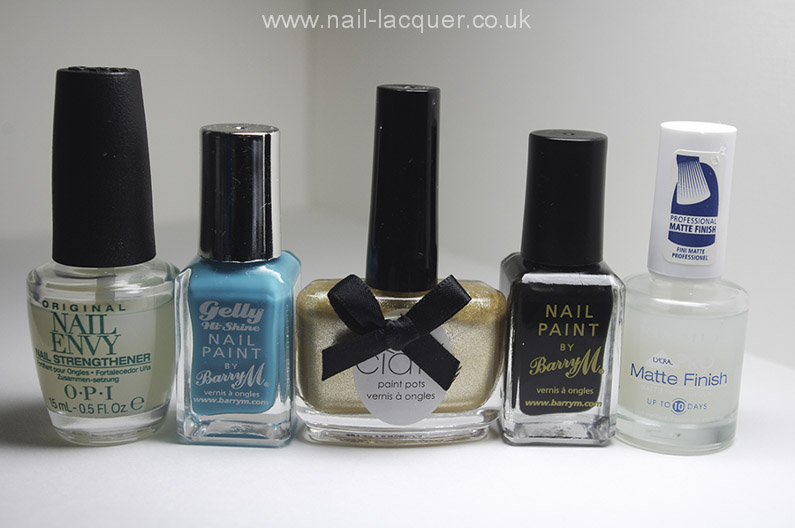 Base coat and base color,color(s) for the pattern,top coat (I used matte).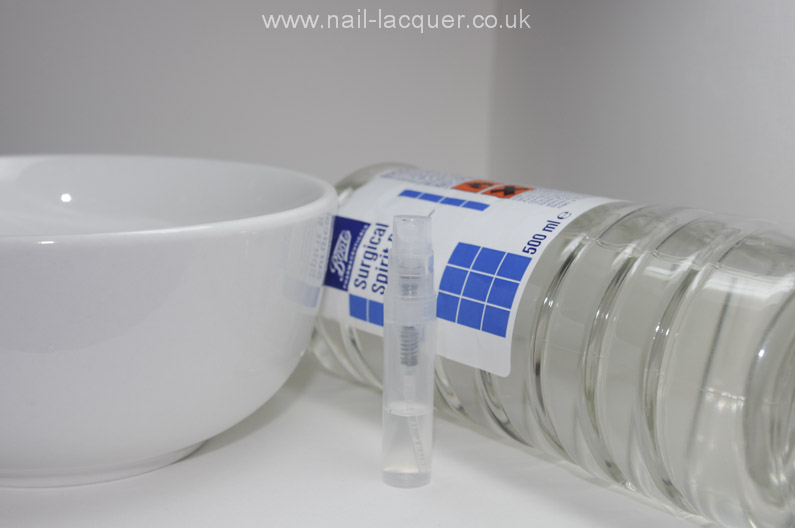 Bowl with water, rubbing alcohol (surgical spirit), spray bottle.
First I started off with polishing my nails turquoise blue with Barry M Guava. I then decided to do the first layer of water spots with golden nail polish using Ciate Sand Dune. Here is how I did it:
Pretty simple. The golden pattern looked lovely and delicate. I did like the glossy finish, however decided to try it with a matte top coat.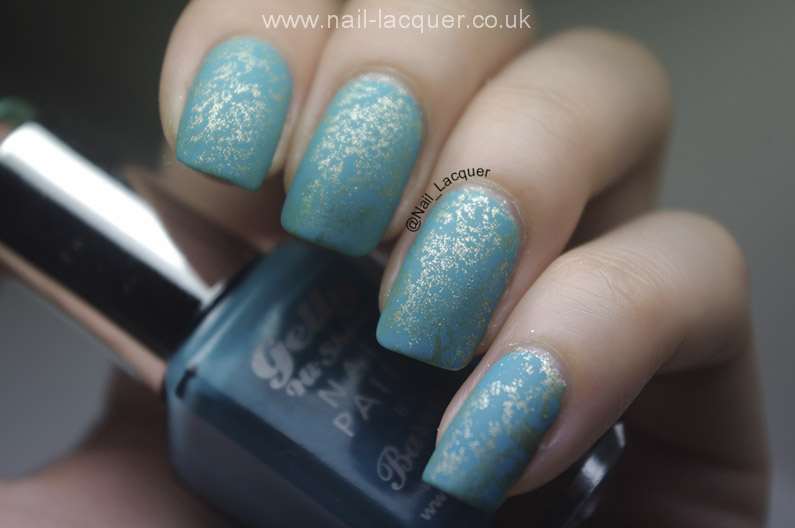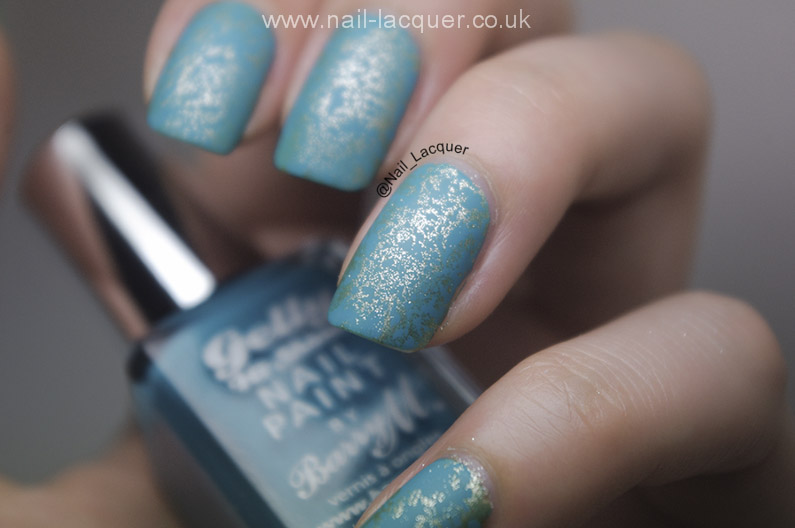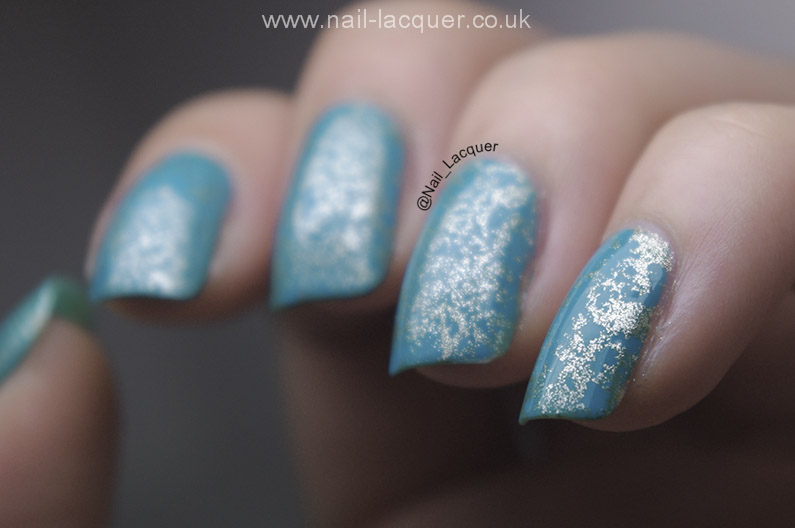 Anyway, I LOVED the matte (might be because I am totally addicted to matte atm :P).I then added the next coat of water spots. I pretty much repeated every step as above with Barry M Black. Here is how it went:
Again, decided to throw in some matte and loved it even more!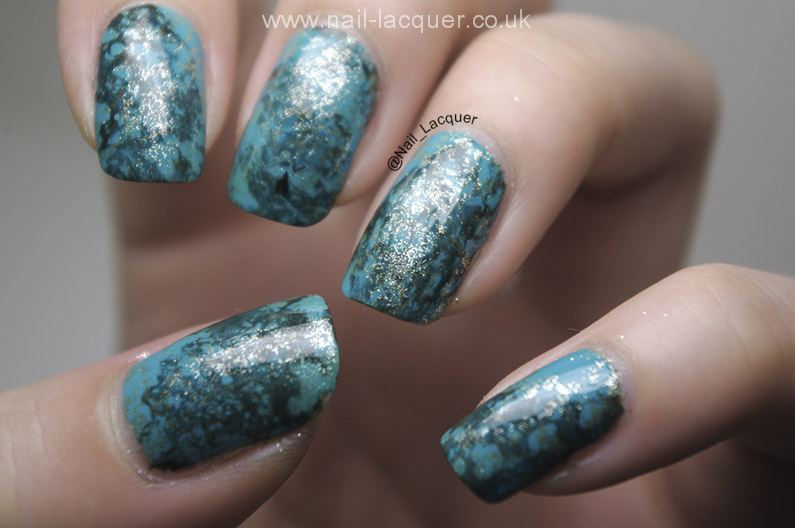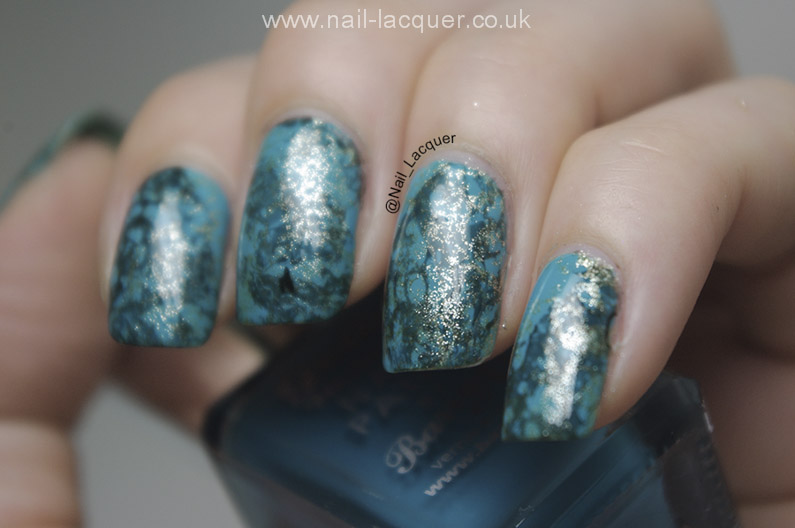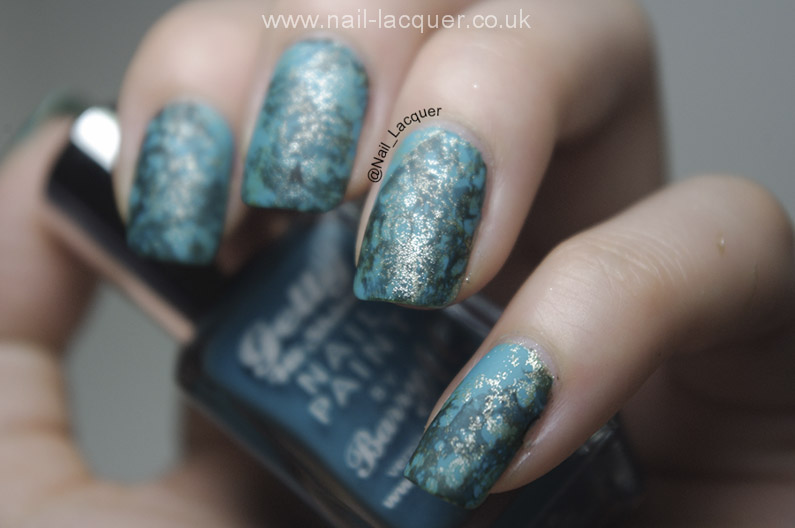 I hope these tutorials have been helpful and I am looking forward to seeing your turquoise (or any other color!) water spotted nails soon :D
Thanks for reading and have a lovely Friday!!! <3
Just for the curious, here are the stinky (and ugly!) nails I did few months ago: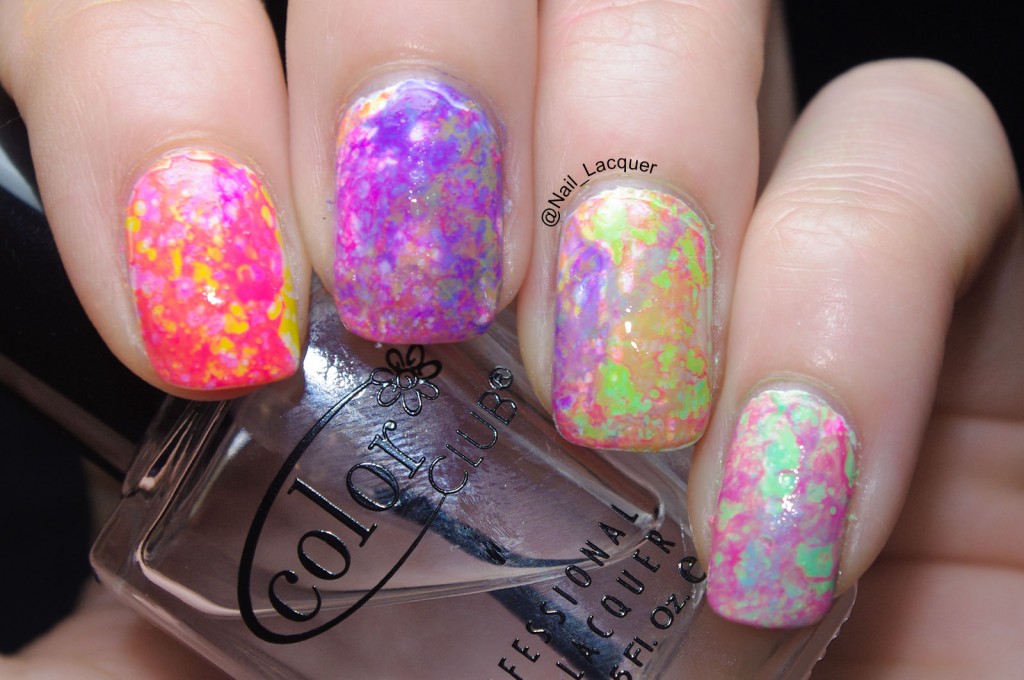 EWWWWWWWWWWWW!