Hello! I am wearing two of my long time lemmings today- Zoya Storm and OPI I Snow You Love Me. I actually wore Storm the other day when I did the flower nail art tutorial, but decided to dedicate a special post especially for Zoya Storm swatches tonight. I have been secretly drooling after Storm since I saw it in Rachael's blog- Rachos Nail love. I have seen her using it several times and every time I have been feeling rather envious. OPI I Snow You Love Me won my heart as soon as it was released back in autumn.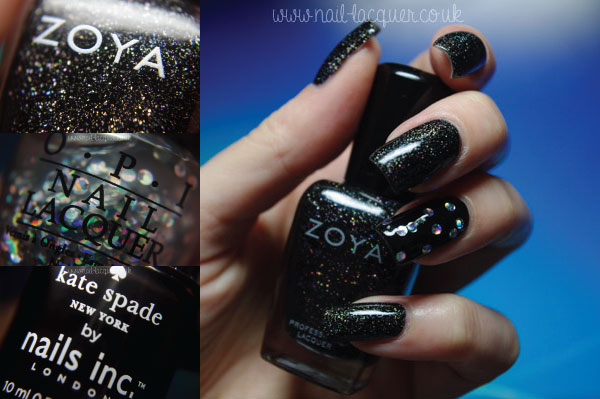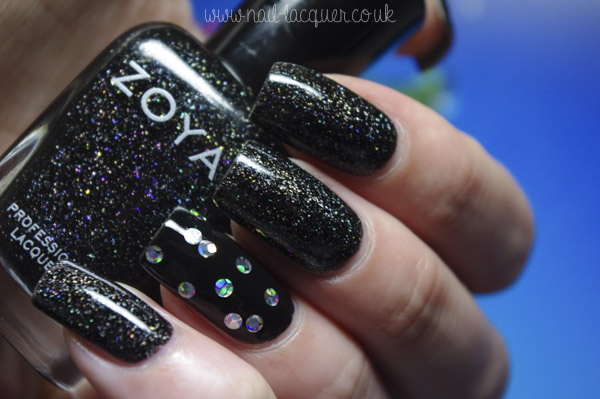 I am wearing 2 coats of Zoya Storm on all of my nails except ring finger. I used two coats, it looks quite opaque with just two but I think three would of been better as I can see some visible nail line on my index finger (not from the photos apparently :P ). The formula and application were great, however I did find the brush to be on the smaller size, I prefer bigger brushes but never mind, still happy with the polish :P I purchased it from TNBL, unfortunately it's sold out at the moment.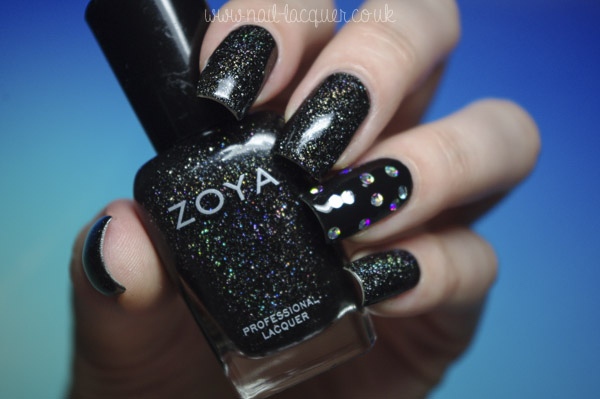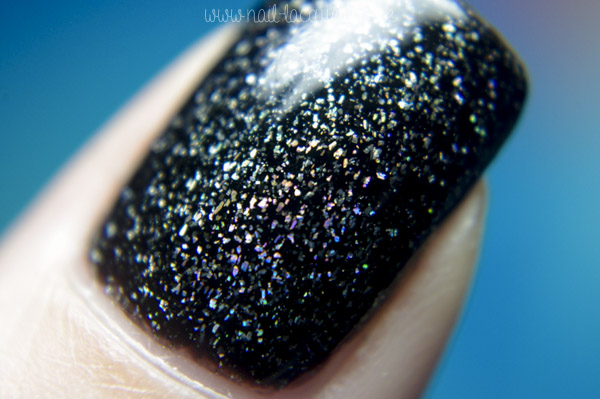 In the bottle the polish looks black with tiny holographic glitter, however, as the macro shot demonstrates, the tiny holographic particles are little flakes rather than glitter. The finish was smooth even without a top coat but I topped it up with a coat of Gelous and a coat of Poshe.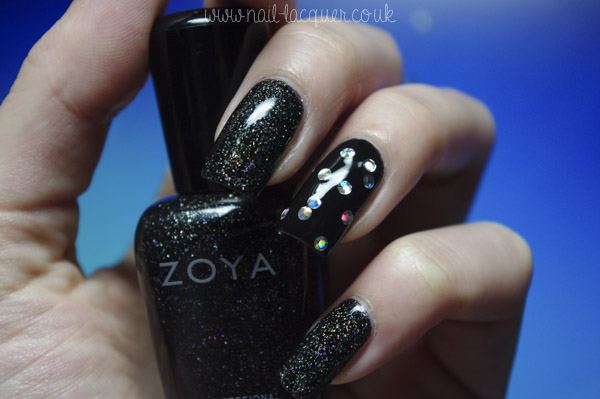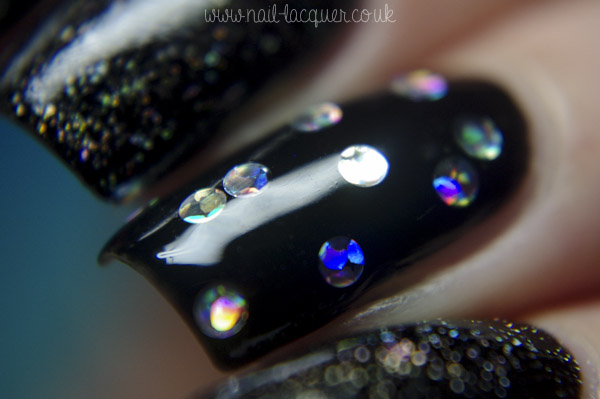 On my accent nail I am wearing Nails Inc. New York Noir, I got it for free with Glamour magazine few months ago. It is a great black polish- very opaque and has a wonderful brush. On top of New York Noir I am wearing OPI I Snow You Love Me. Being packed with circle glitter this polish took a bit of fishing and hand placing, but it was most certainly worth it. I think it's one of the few mainstream polishes that has circle glitter in (usually that's more of an indie thing, isn't it?). These circle glitters are very holographic and overall magnificent.
It is such a pleasant feeling when polishes you have admired on the nails of others finally land on your own, I have 10 very happy fingers today!!! Thanks for reading, I hope you enjoyed my Zoya Storm swatches with the additional OPI accent nail swatch. xxx