With a new month starting I decided to be a part of 31 day nail challenge. 31 day nail challenge is a fun nail challenge where people have to follow a challenge and complete different manicures each day.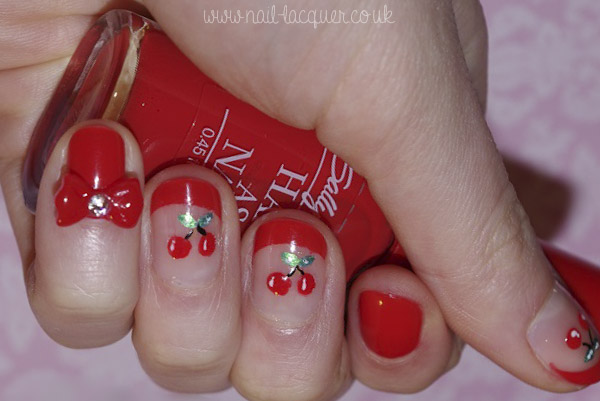 Today's theme is red nails. I decided to create some delicious cherries. Cherries are one of my favourite fruits but unfortunately I don't eat them that often any more, I live too far away from my grandparent's farm. To tell you a secret about cherries, I have 2 tattoos and both have cherries on it :P
Here's my lovely cherry nails.