Second week of the ABC Challenge and I have chosen B for Burgundy. However, I have to admit- I might of been a bit colour blind while picking the 'burgundy' polish :( Aah never mind.
The look was inspired by Jana Kapinus from Panther Beauty, see the look here.
ABC Challenge: B is for Burgundy
Okay, so I went with OPI Diva of Geneva as the base colour for this nail art look. Unfortunately, it was a bit later until I realised Diva of Geneva might not be the most burgundy colour in my collection, but it was too late to make any changes as I was in love with it.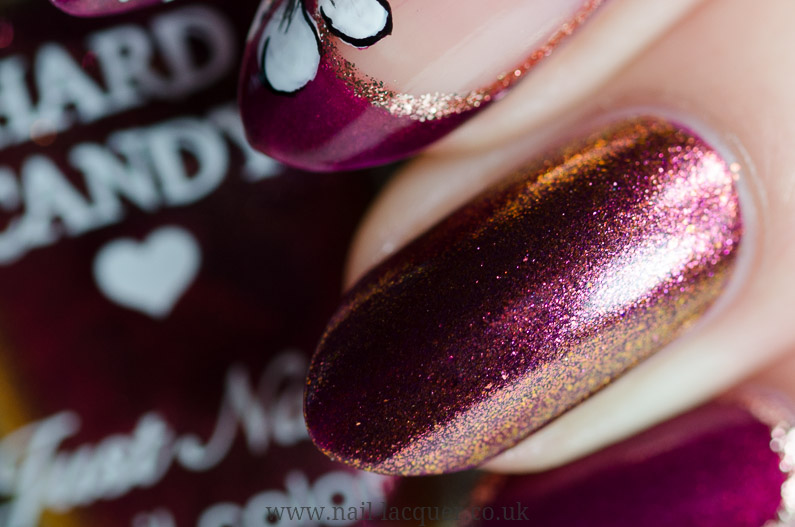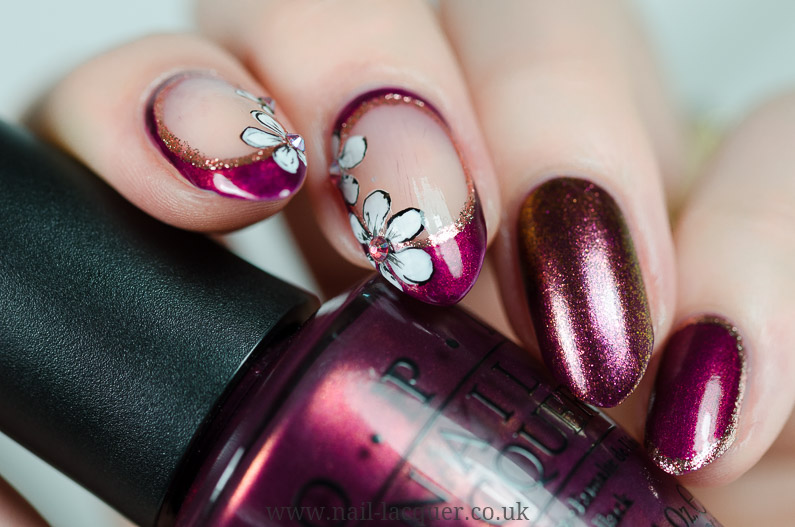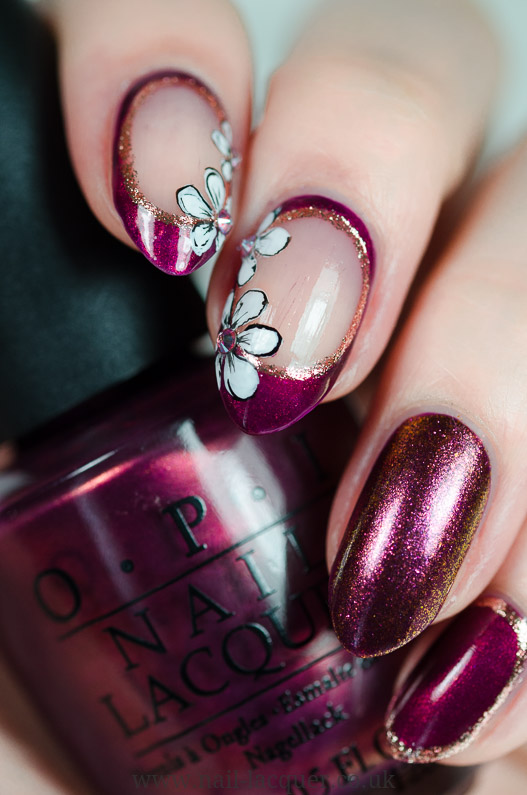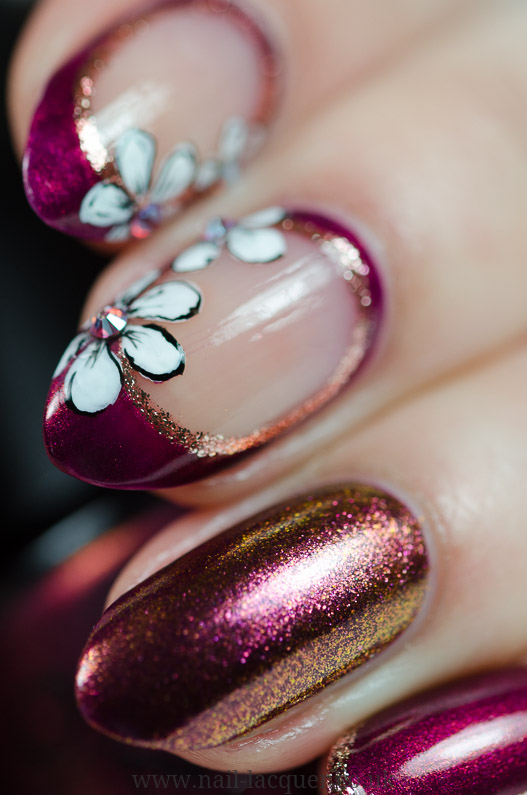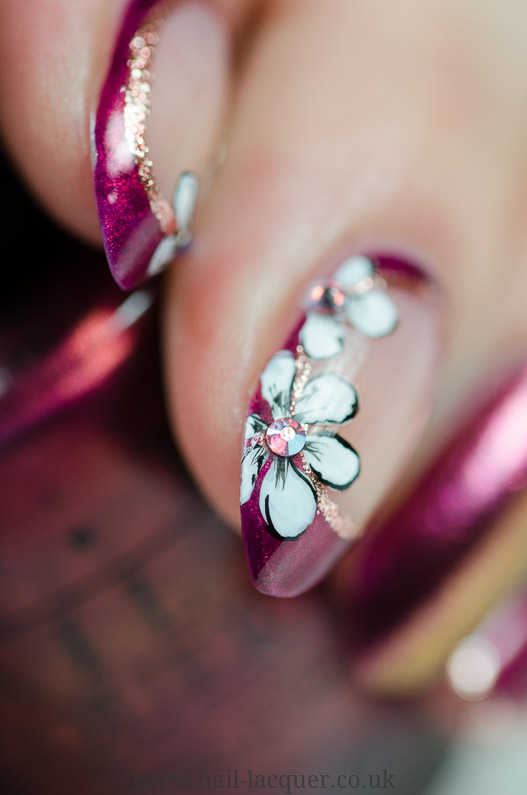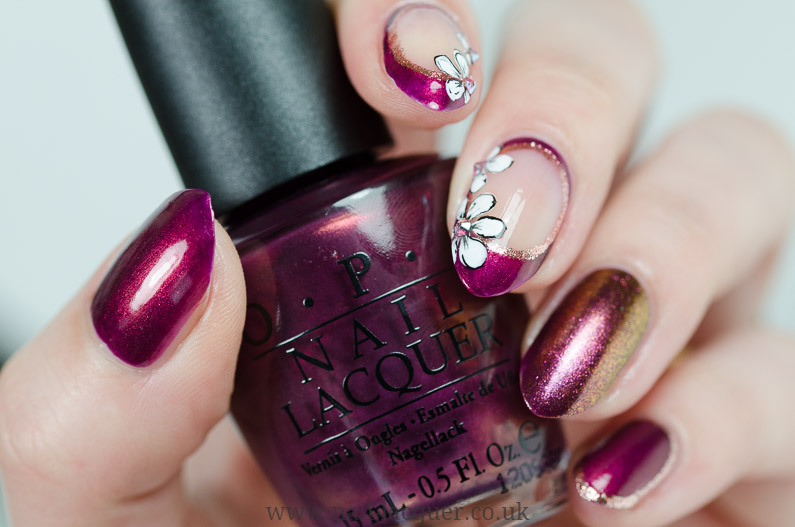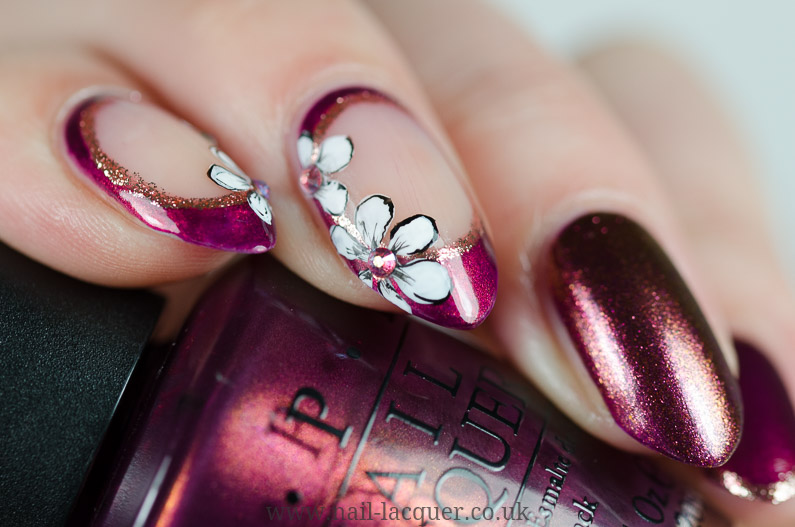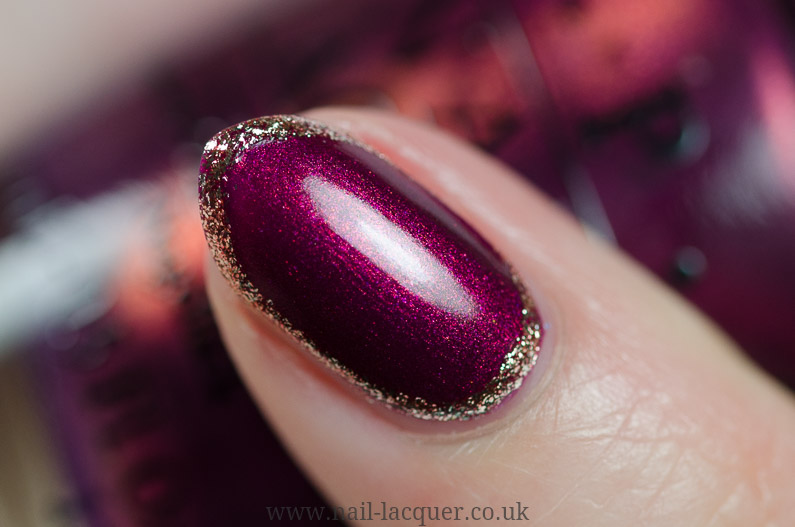 For my ring finger, I went with two coats of Hard Candy Beetle on top of Diva of Geneva. It's a gorgeous colour shifting glass fleck chrome polish from my vintage collection.
On my index and middle finger I created a negative space French look. I used OPI Diva of Geneva and Cirque Halcyon for the inner circle (swatch here).
I added two white flowers using acrylic paints and glued Swarovsky crystals in Rose colour in the centre of the flowers.
On my pinky I am wearing OPI Diva of Geneva and Cirque Halcyon again.
Howww amazing is Diva of Geneva!?!
Below you can find all the other awesome nail bloggers' ABC Challenge B prompts.
Thanks for reading xx