Hey, another post today. It's something I have been eager to share for ages but never had time to write it up. Wanted to write about the best hand cream of all times ;) Let me introduce you: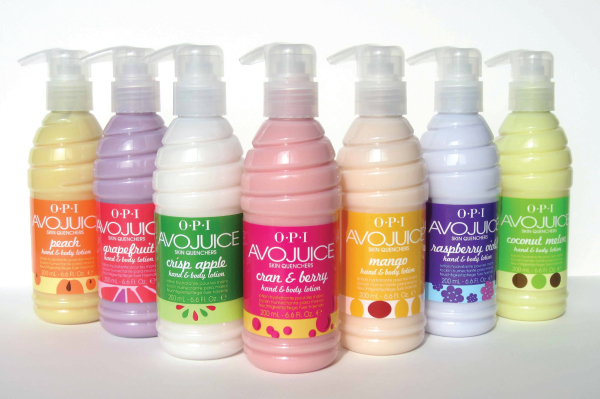 (Source of the image)
OPI Avojuice is indeed my most favourite hand cream of all times. I have been using it for over 6 months now, that is probably the longest I have used one brand. I have always been buying new and new hand creams getting bored of the old ones easily. In addition, I have always been put off by the more expensive brands thinking that I simply can't afford buying them.
You can get a 600ml bottle of Avojuice for about £15 from Ebay. I know it may seem a bit pricey but trust me, 600ml will go a looooong way. The bottle I have at the moment is only half way used and I just checked- I bought it in the beginning of June! I use hand cream at least 2-3 times a day so it is definitely great value for the money.
In addition to the great value it moistures my hands just the way I like, it doesn't feel too greasy which I think a lot of the hand creams do. In addition to the strong moistening effect, the cream smells extremely well. My favourite scent being the Jasmine one, I have also tried the Vanilla which was nice too.
Haha to be fair this post looks like OPI has paid me to write about their hand cream but no, I really do love Avojuice and I think it deserved a whole post dedicated to the good qualities.
Thanks for reading, I would love to hear what is your best hand cream of all times :) xoxo