Hey, hey, hey!!! I am back and I have something awesome for you- LM Beauty nail polish swatches and review. I was sent three beautiful colors that seem to be perfect for this time of the year, not too bright but not too dark either.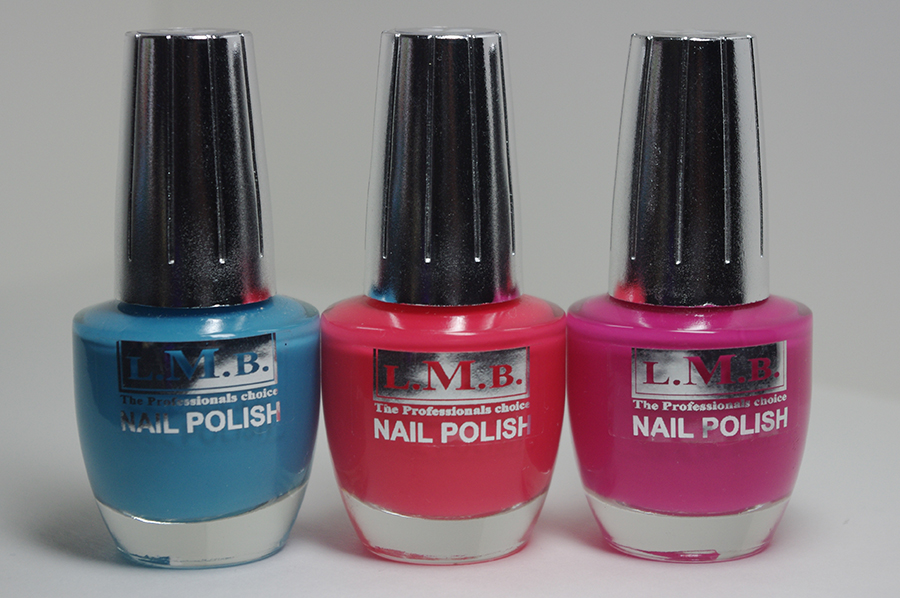 Left to right: L.B.M 33/L.B.M 32/ L.B.M 21.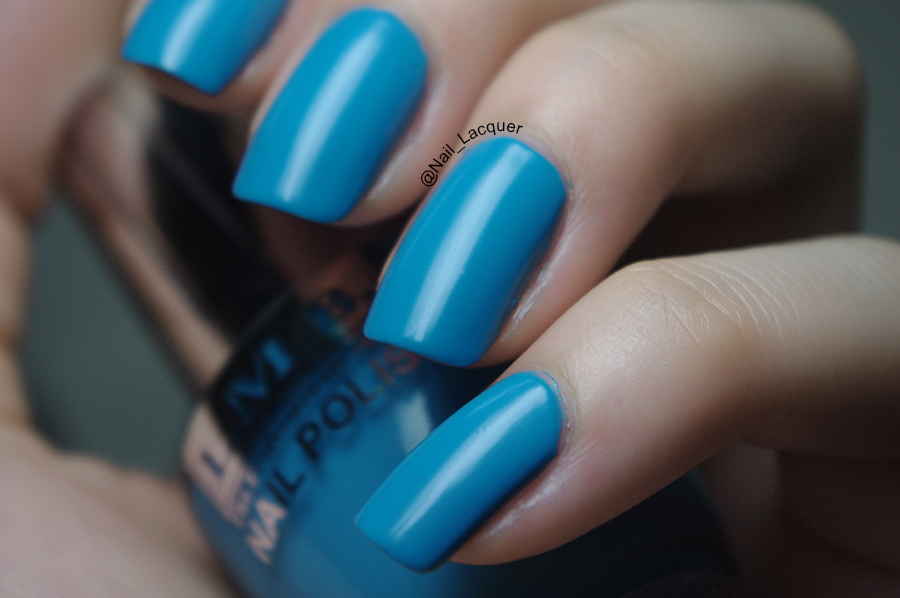 First up is a gorgeous blue with matte rubbery finish. It was really easy to apply and was rather opaque, I used 2 coats but if I'd dare to apply one thick coat it would of been fine too. I was pleasantly surprised with the fast drying time and decided not to apply a top coat (however you could if you fancy a glossy finish).
If you look at the Shades of blue list I would say this polish is most similar to bondi blue.  If you are after a very blue blue this Autumn I definitely recommend to go for it. You can find at LM Beauty website.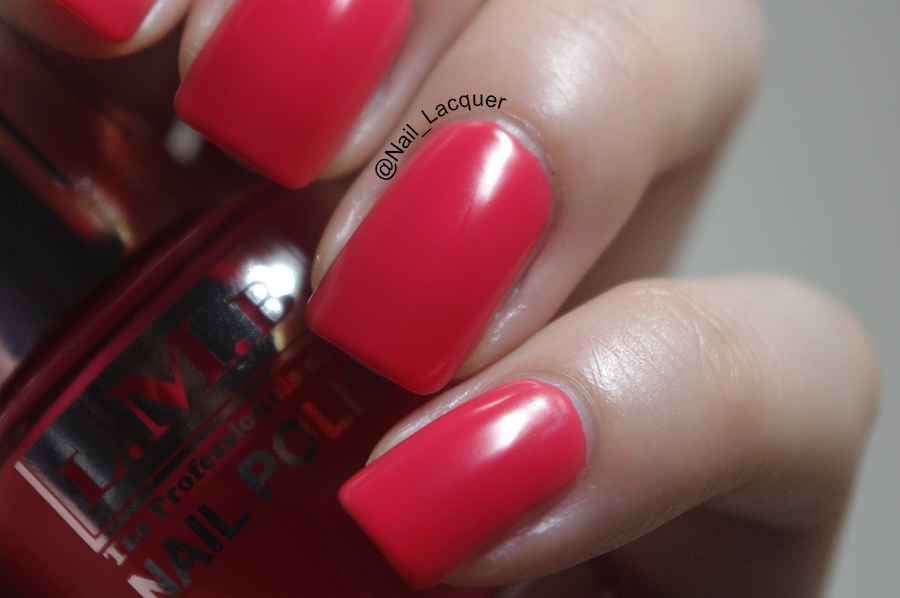 Next up is L.B.M 32, a beautiful red/darkish coral shade with matte finish. The color of this polish seemed so different in different lighting- at one point (and on these photos) it seems rather red, however at other times it seems very similar to a coral red color.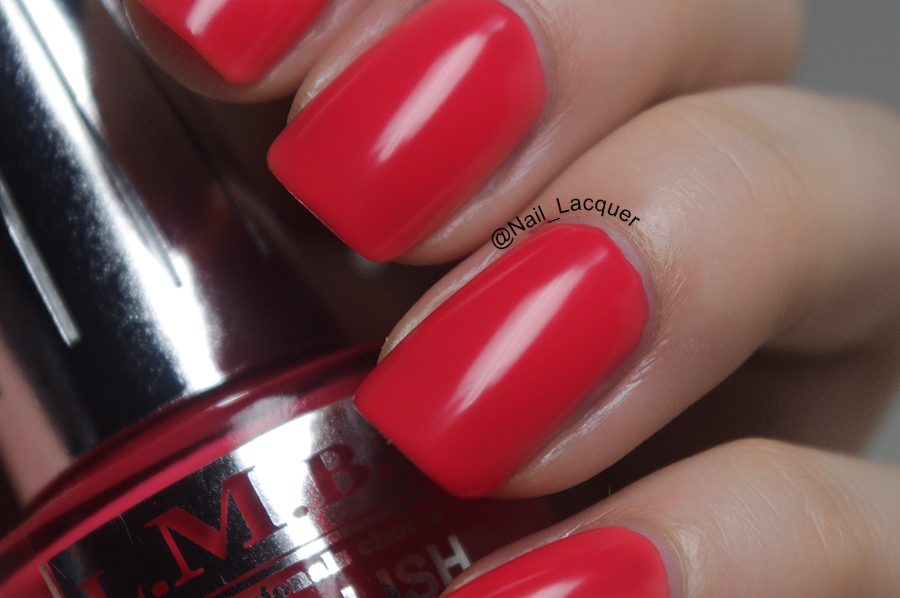 Looking at the Shades of red list, it is most similar to amaranth. The formula was very similar to the above shown blue polish and it would of been fine with just one thick coat, however I used two for the photos.
I love the rubbery matte finish, although if this is not your cup of tea you can always top it off with a shiny top coat. You can buy this polish here at LM Beauty website.
And last, my most favorite of the three- L.M.B 21, a super glossy Mexican pink polish. Seriously, when I realized just HOW GLOSSY this polish dried I WOW'd out lout. This is the most glossy finish I have seen a polish to have without a top coat.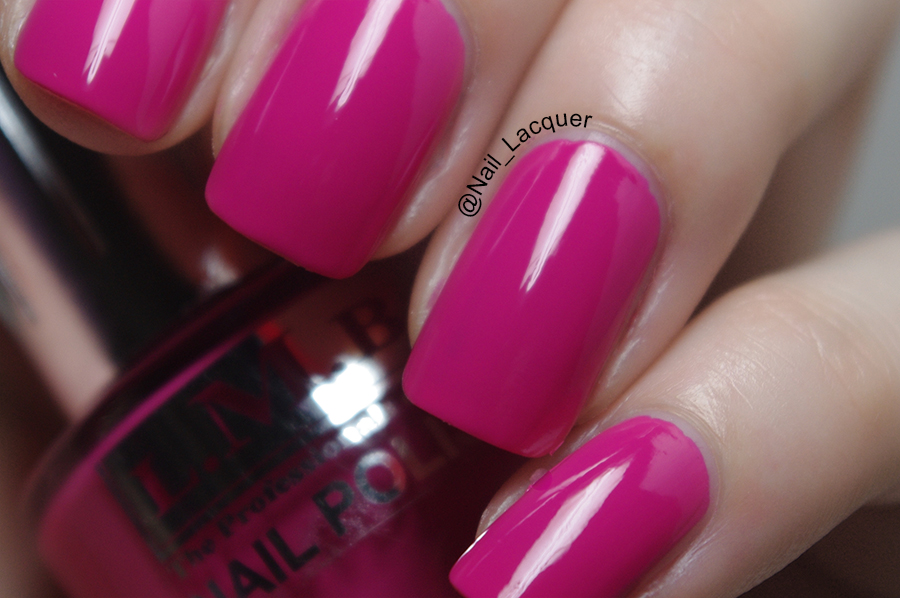 It was was a bit less opaque that the previous two, however it gave a perfect coverage with just 2 coats. It also dried fast and the formula was easy to apply. You can find the polish listed here.
Overall I am very pleased with the quality of the products, the application was great and the finish was extremely professional. I also loved how the cap is patterned (makes it very easy to open). The only things I didn't like were the plastic look of the cap and the fact that the polishes have numbers instead of names.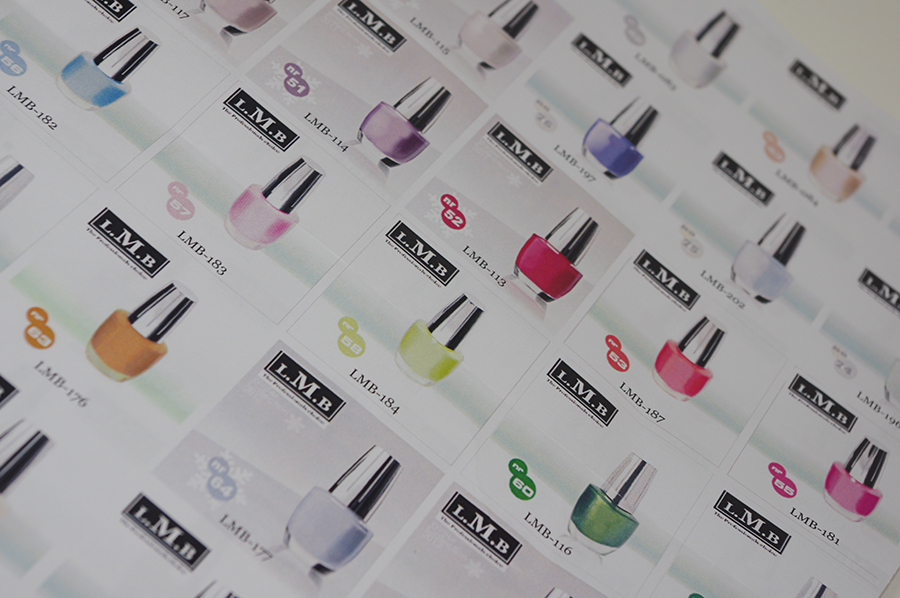 There is a great choice of polishes listed on the LM Beauty website and most of them look quite impressive. They also offer a lot of supplies for professional nail technicians etc. so make sure to check them out.
If you want to see more swatches of LM Beauty polishes feel free to like their Facebook page and have a browse there.
Thanks for reading and enjoy your weekend!
*PRESS SAMPLE