Hello! Today I am showing you another exciting subscription box, Birchbox May edition. Birchbox is a well known monthly beauty subscription box. The theme for this month is 'Free your mind' which encourages people to be creative, especially with their nails.
One of the centrepieces of this month's box is a WAH London product of your choice. The box can include either a WAH London nail art pen or a set of WAH London press on nails or you can let them to surprise you!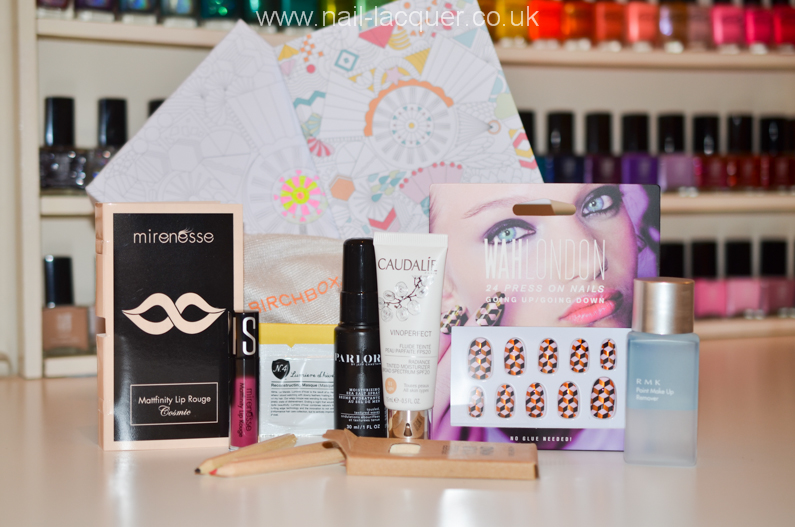 Another centrepiece is the cool box that you can colour yourself. The box also includes a set of little pencils you can use to do this but I found that my highlighters were more fun choice.
As my WAH London surprise I received a set of false nails called Going up/Going down. The press on nails had a very cool bronze/black symmetrical patter on, I don't think I would ever be able to draw or stamp something like that on my nails! The false nails come with adhesive tabs and a little nail file.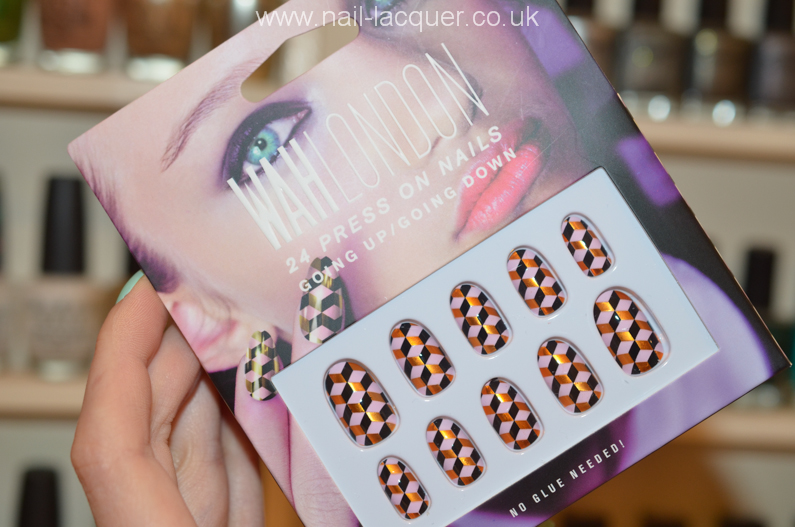 Another item in the box was Mattfinity Lip Rouge in Paris. Both the applicator and formula of the lip rouge were great, so was the colour although I don't suit dark lips. I didn't find the lipstick very matte, not that I have much experience with matte lipsticks but from what I have seen some matte lipsticks are more matte than this one.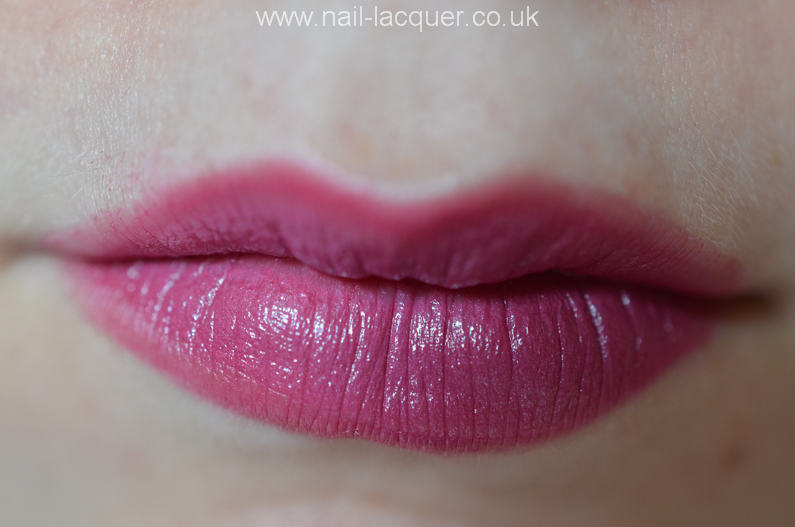 My box also had a 15ml Caudalie tinted moisturiser in Light colour. It seemed nice, a lot lighter (not as of colour but as of application) than my usual foundation which I like for a change. And it smells soooooo nice. I have never had so fabulous smelling foundation before!
Here's a little patch of it on the inner side of my arm. Looks too dark there but matches my face skin tone so I am one happy bunny.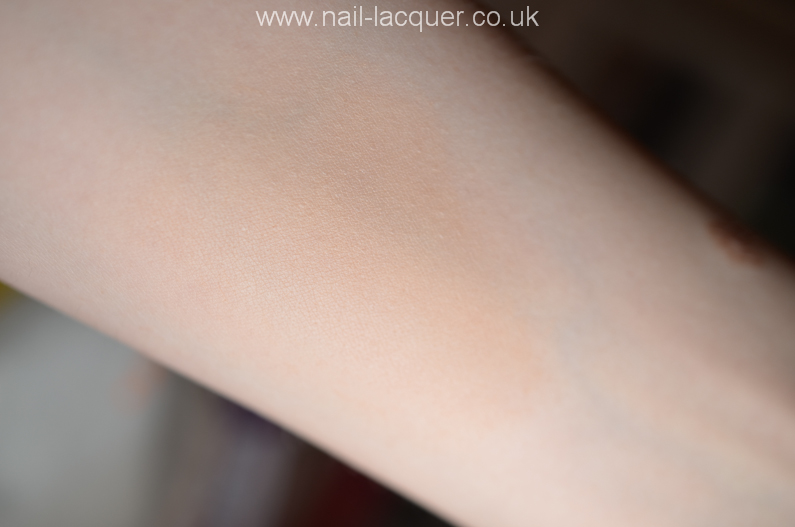 My box also included RMK Point Make Up Remover. I can confirm that this product successfully removed my make up. And it also smells good.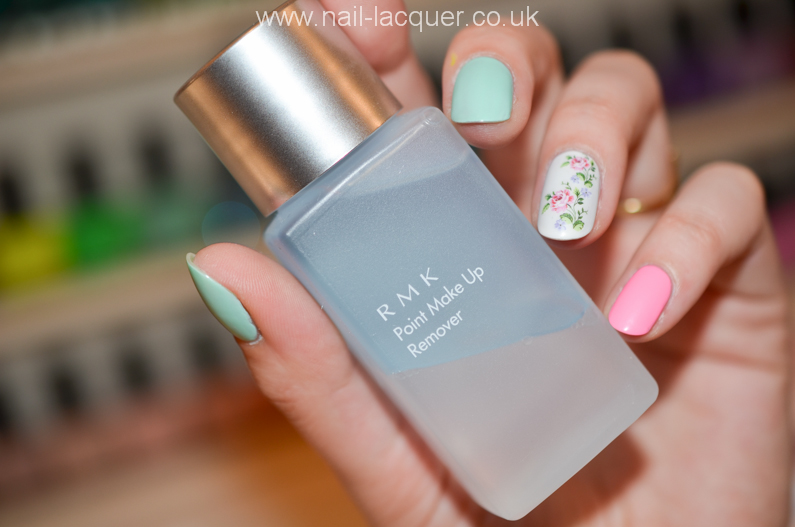 The last item of the box was PARLOR by Jeff Chastain Moisturising Sea Salt Spray. Reading the word spray I automatically assumed it's some kind of fancy body spray and sprayed it on my face. It only burned for a minute. After I gained my sight back I indeed discovered that this is a hair spray. Whoopsie! But it smells good.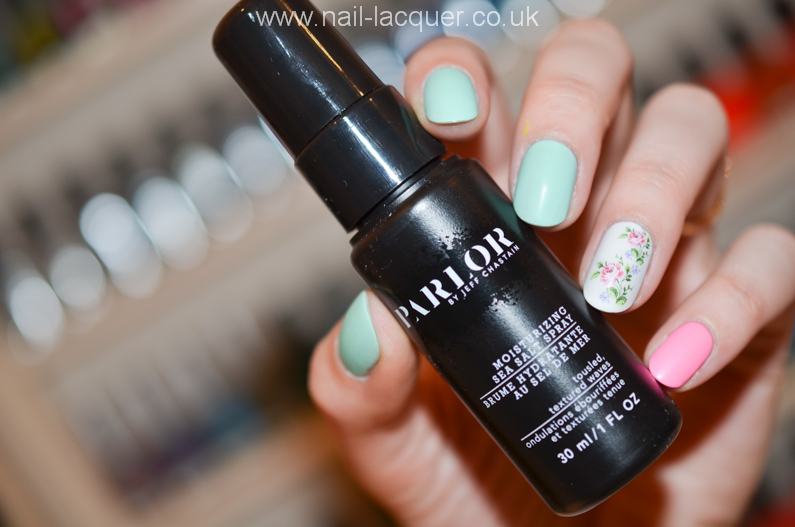 Overall I'd say it's a lush box, especially for people who are into make up and beauty.
Birchbox subscription costs  £10 (add £2.95 for delivery). Get your May Birchbox subscripton here.
*PRESS SAMPLE