Hi there, I just arrived from my vacation and wanted to show you the nails I had for the last part of it. Unfortunately my posts got really slow as I was so busy enjoying myself. The weather was amazing, we even had 35 Celsius the other day! For the following nail design I used a Born Pretty Store stamping plate that I got from their flash sale few weeks ago.
Born Pretty Store Stamping Plate m66.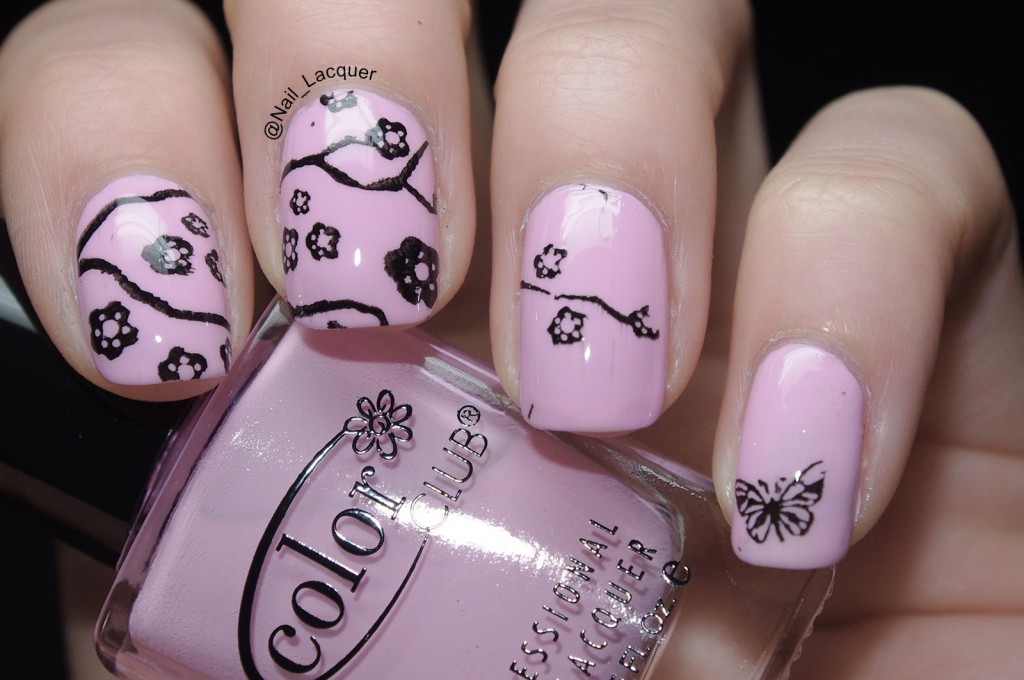 I really like the cherry blossom pattern because it covers more than one nail. I thought it was really unique and beautiful, however I was worried that it would be hard to stamp it for a perfect look. For my pleasant surprise it was really easy to stamp, I achieved this look with my first try so I'm pretty proud of myself :D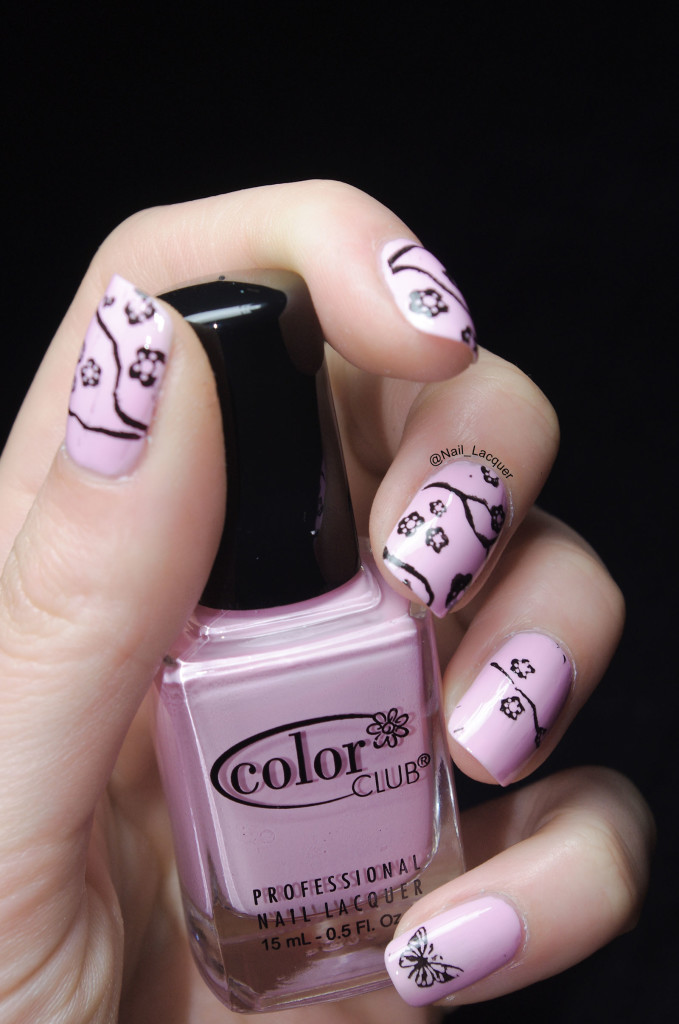 For the base color I used Color Club Endless (2 coats), a beautiful creme baby pink from the Kaleidoscope collection. For stamping I used Born Pretty Stamping polish.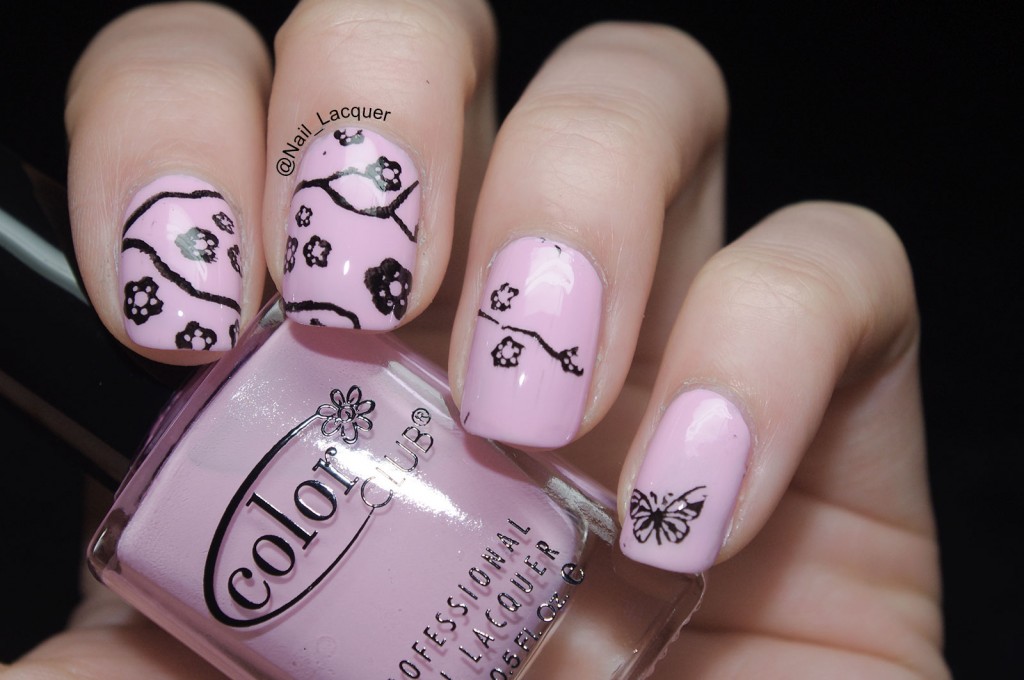 I am looking forward to see how the other designs will look as the straw one is also meant to be used on more than one nail… or a veeeery long nail? Lol.
Thanks for reading, I will be back tomorrow with some brand new nail art and maybe even swatches! :)