Good morning! Born Pretty Store Sweet Color nail polish review for you today. I have reviewed many lovely nail polishes from Born Pretty Store such as the cute Yogurt polishes and the great stamping polishes, however this is a bit different as it's their flaky glitter topper nail polish. The item ID is 7039 (click to see it in store).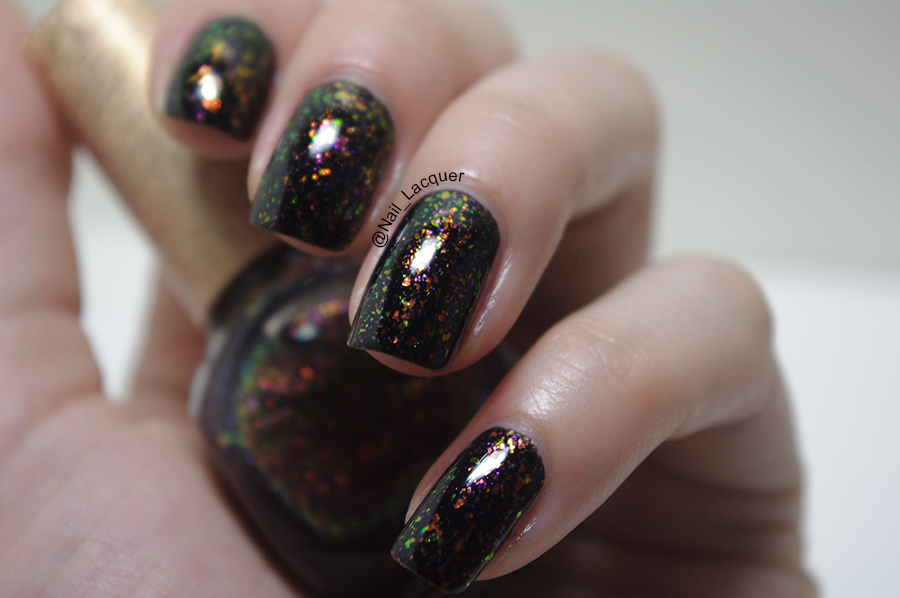 After applying this polish I was amazed- it was really easy to apply and the results were flawless. With just one coat the topper gives a lovely coverage and the flakes are nice and soft leaving a gorgeous smooth finish (no top coat used in the photos).
These flakes are very duo chrome and you can almost see a rainbow on your nails, green and orange are the main colors that stand up the most.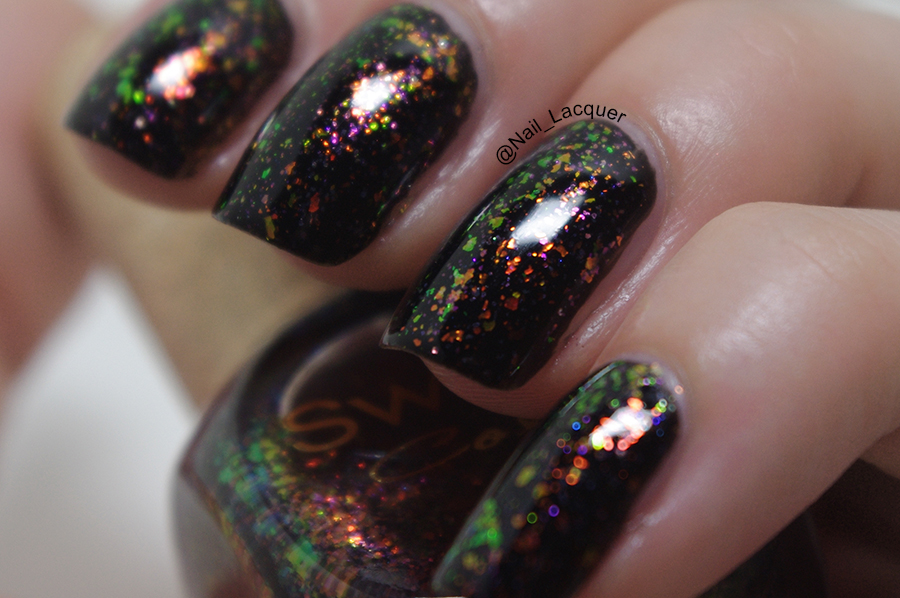 This polish is gorgeous and I am keen to try out some more as there is a choice of 11 colours from this range.
* PRESS SAMPLE