Hey there, a really quick post with Butter London Brummie swatches for you tonight. I visited the TK Maxx in Metrocentre today and they had LOADS of new nail polishes/collections in. The best deal was for Butter London- only £5.99 per polish! Butter London's retail price is £14 in Boots and £5.99 is the cheapest I have seen them, however unfortunately there were only 2 colors available- Brummie and one other grayish color (sorry forgot the name and I didn't buy it). But here is the lovely Brummie:
 Butter London- Brummie.
First of all, this is my very first Butter London polish. I have heard so much good about Butter London's and I had it in my wishlist for ages.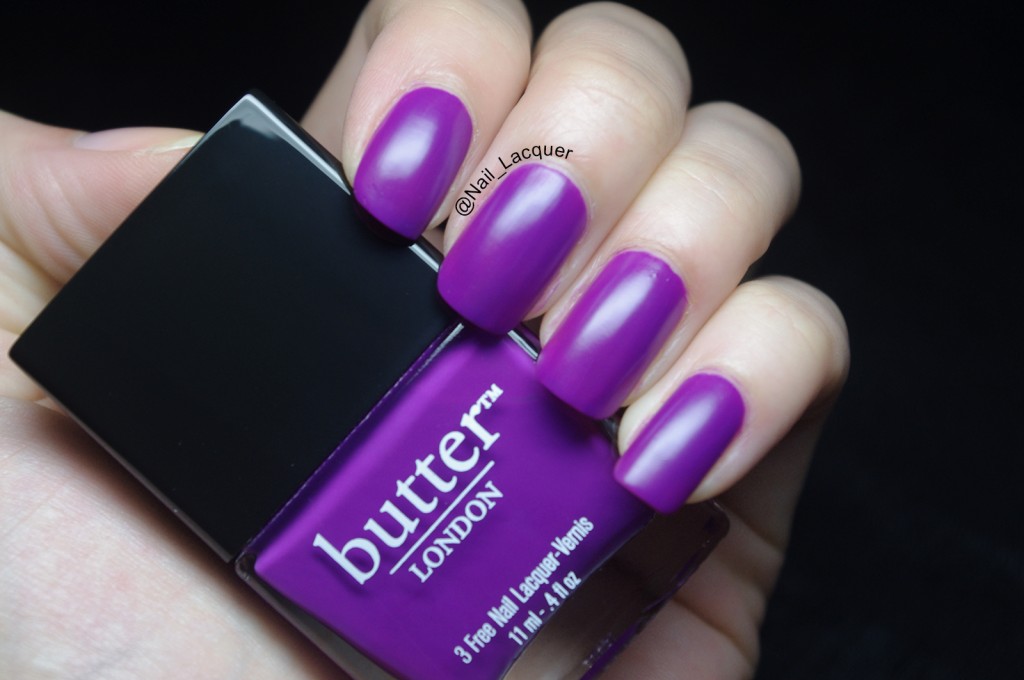 Butter London- Brummie (2 coats, artificial light, no topcoat).
Brummie is a brilliant creme purple with matte, or as some say- rubbery finish. It was really easy to apply. The formula was quite runny but I managed to get perfectly opaque coverage with just two coats of polish.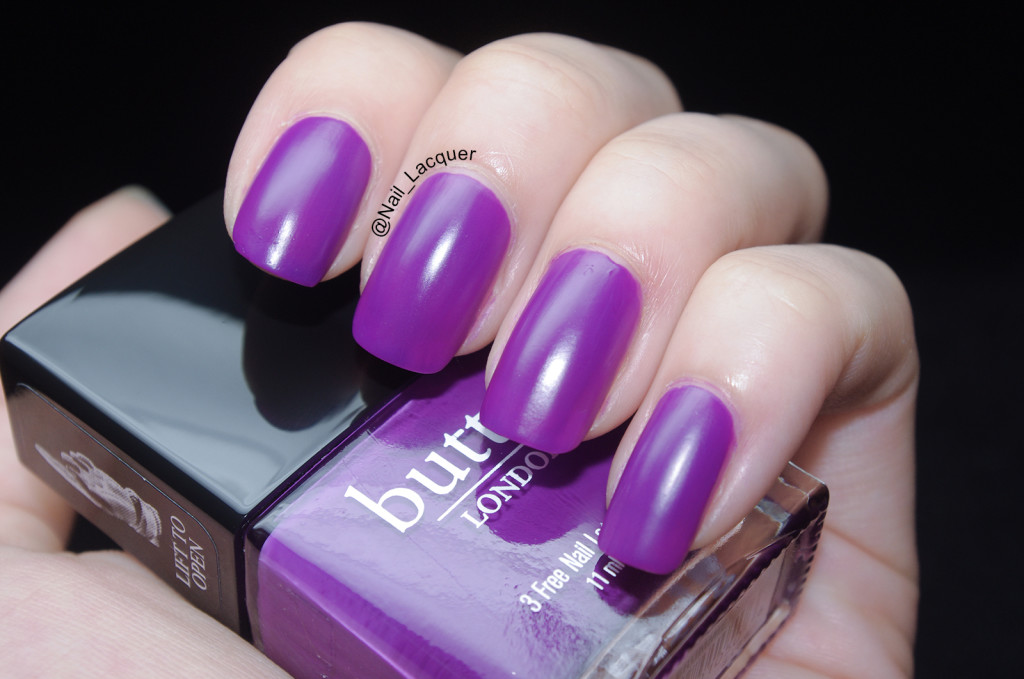 I did not find anything negative about this polish, it dried super fast and the finish looks amazing. It's really unique as it is not glossy but not your usual matte either, just something inbetween the two. Now I only wish I could afford more Butter London polishes! Whoops just made my wallet cry lol
Another bargain I managed to get today was OPI The Perfect Couple, it is OPI Nail Envy with free Avoplex Nail & Cuticle Oil (both 15 ml) and I paid only £9.99 for them! Really, really good bargain, totally made me love TX Maxx even more and miss the good old TJ Maxx and Marshalls in USA, ohh I used to go bargain hunting every week when I lived there few years ago. I love living in England, however the place I lived in USA was definately more of a shoppers paradise than my good old Newcastle lol Hope to go back one day when I'm super rich :D
Anyway, thanks for checking out my Butter London Brummie swatches and let me know what you think!