Hello! Sunday already :( I am feeling slightly poorly and haven't done much. The Poinsettia nail art I am showing you today was done on Friday night already :P I was inspired by the The 12 Days of Xmas Manis challenge theme Festive colours and glitters.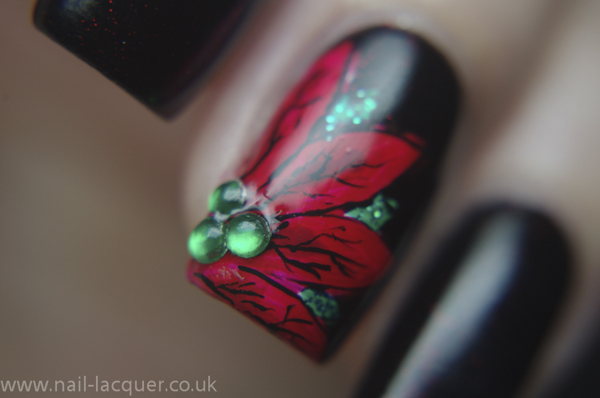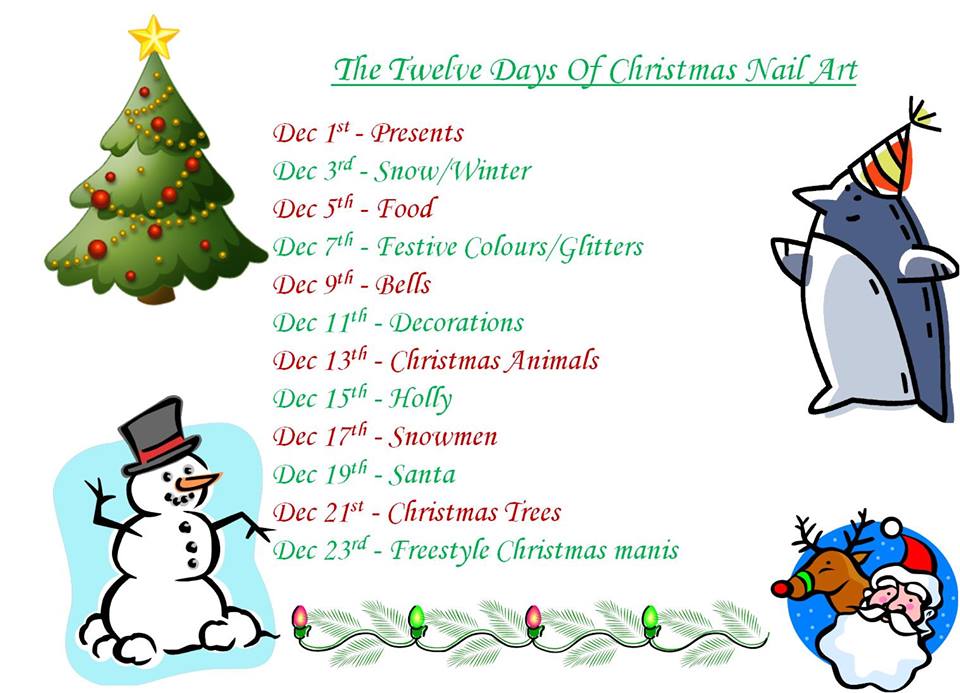 For me, festive colours are obviously red and green. As of glitters, I decided to use something subtle by Color Club. The polish is called Red Velvet and it is from the 2010 fall/winter collection (Untamed Luxury). It's a deep black colour with small red micro glitter.
Mmm… this polish is just so Christmas :) I purchased the whole collection of seven polishes from TK Maxx for £9.99.
I then added the Poinsettia nail art on my accent nail. I think the flower would of been nicer with just three petals but never mind :D
Thanks for reading :)