Hi again, I'm back and I have MUA Natural Days swatches with me! This is the last polish from my 3 for the price of 2 Superdrug haul where I managed to get 3 MUA polishes for just £2.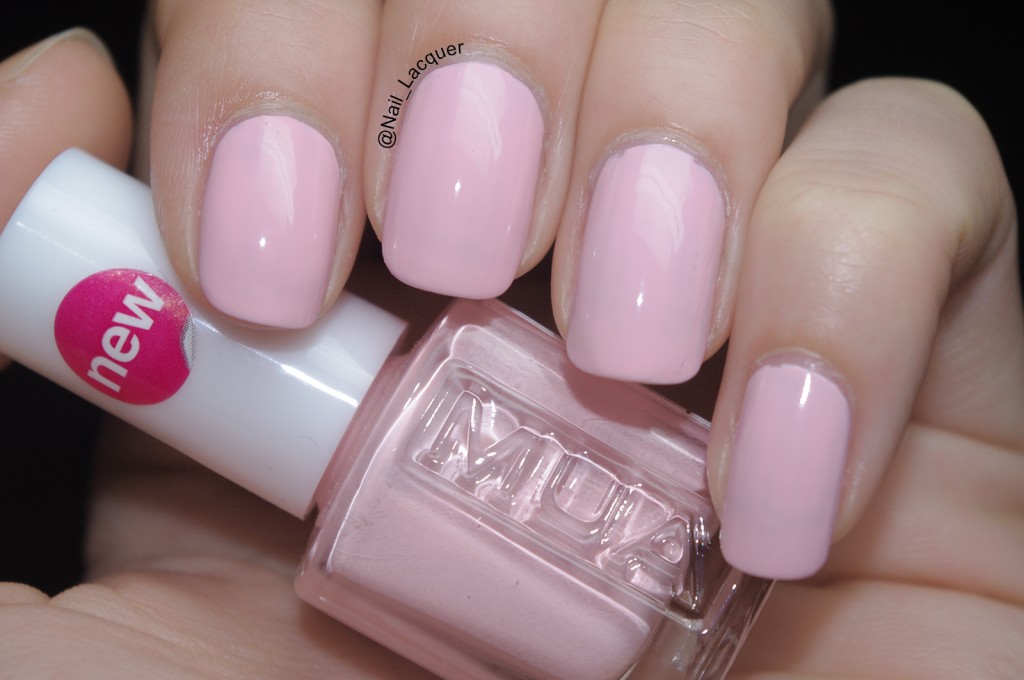 MUA- Natural Days (2 coats, no topcoat, artificial light).
Natural Days is a gorgeous baby pink creme nail polish. It applies well and has a nice brush, but the bottle is way too small, I would need at least 15 ml of this gorgeous pink shade. It's so unfortunate that MUA polishes come in such small 6.2 ml bottles. If my calculations are correct at the rate of 6.2 ml costing £1, a 15 ml bottle would cost about £2.50 which I think is quite reasonable and I would totally pay it. Especially if it was for Pistachio Ice Cream, it's too gorgeous to only have 6.2 ml :P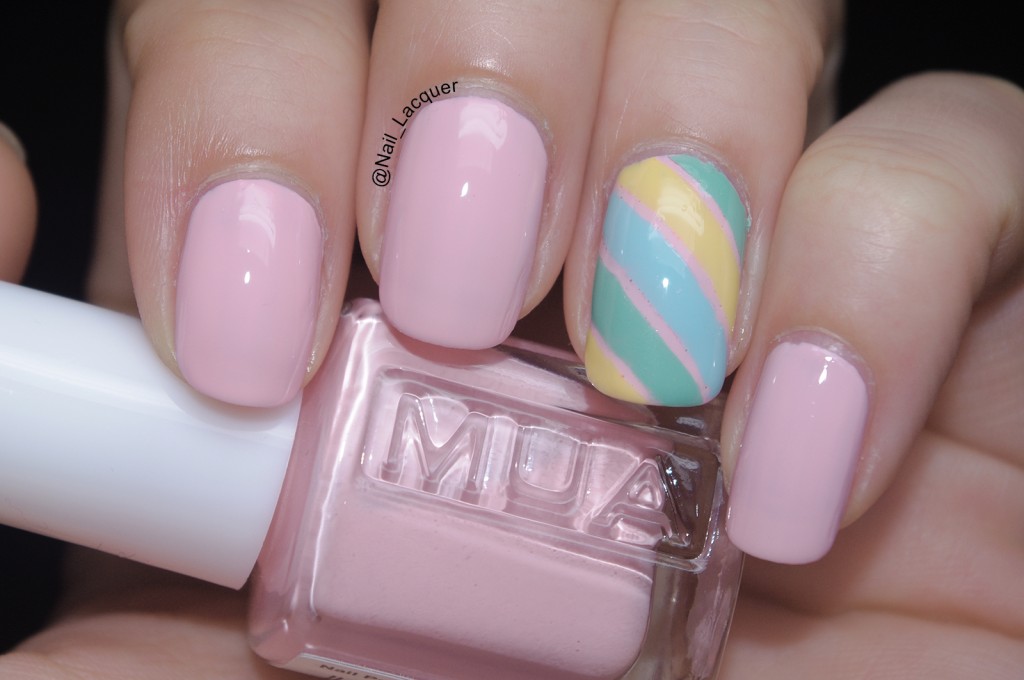 I did a bit of striping tape nail art for a change. I haven't used my striping tape since I got it in June, probably because I don't have much patience to use it. I'm the kind of "ain't nobody got time for that" type of girl and tend to pull off the striping tape too early. Thankfully I managed to save the day with a generous layer of top coat removing the rough edges.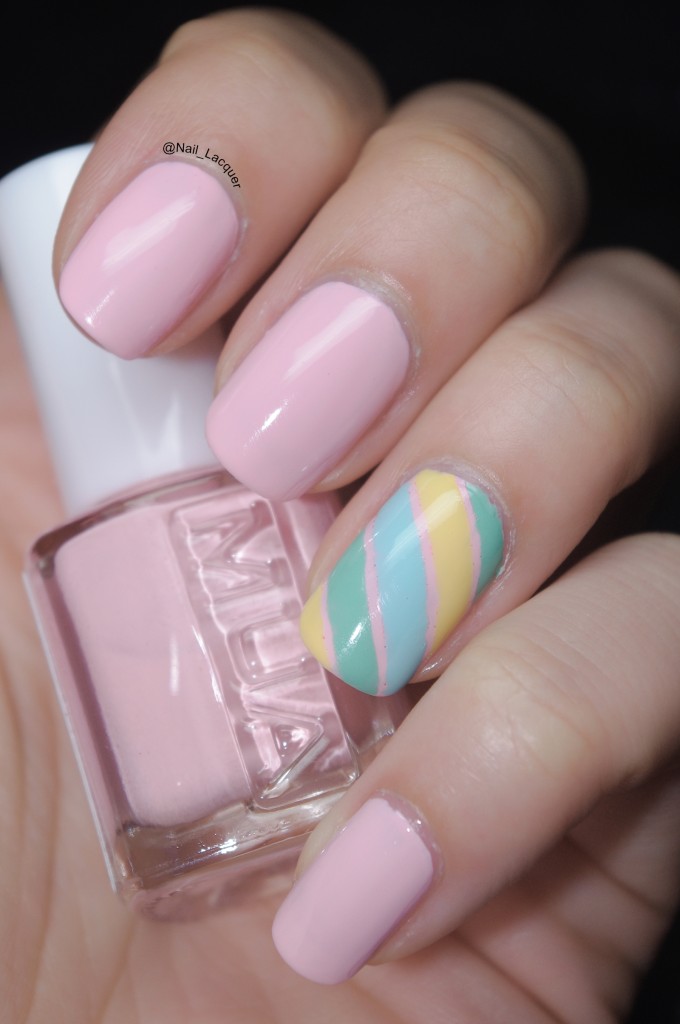 For the accent nail I used above mentioned Natural Days as a base. Then added stripes with Sally Hansen Complete Salon Manicure Yellow Kitty, Claire's 82460 and Claire's 48395. Topped it all up with Color Club fast dry top coat.
I hope that you love this baby pink polish as much as I do! If not, check out the other MUA shades I have.
Thanks for reading and have a great day!